2017 Here are some pictures of things the members of BSGR are working on . We have had a great 2016 and the year 2017 looks to be even better. More work and how to clinics, fun run days, and I am sure more trips will be scheduled. Thank you to all who have stepped forward and helped make the BSGR a FUN TRAIN GROUP.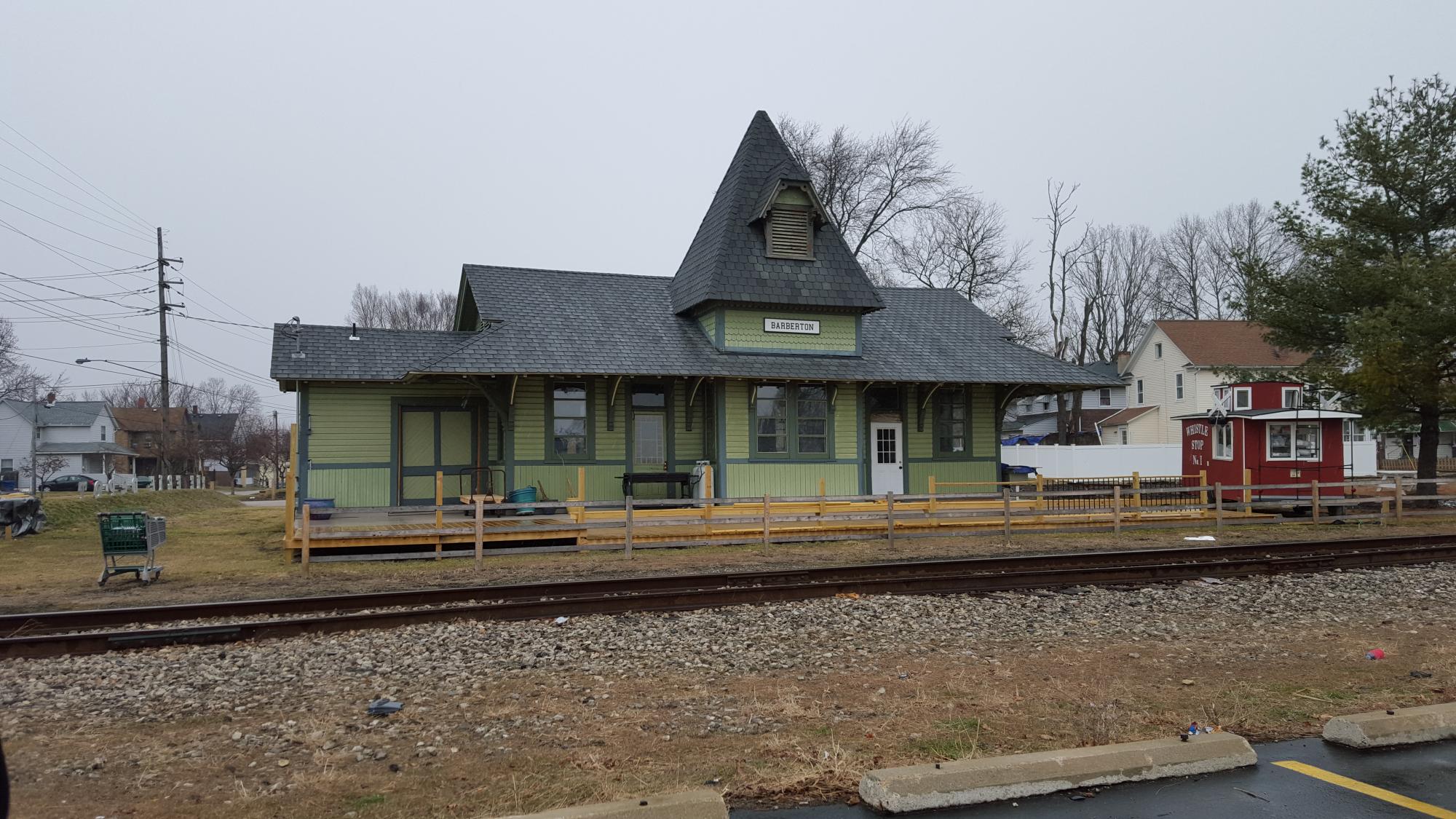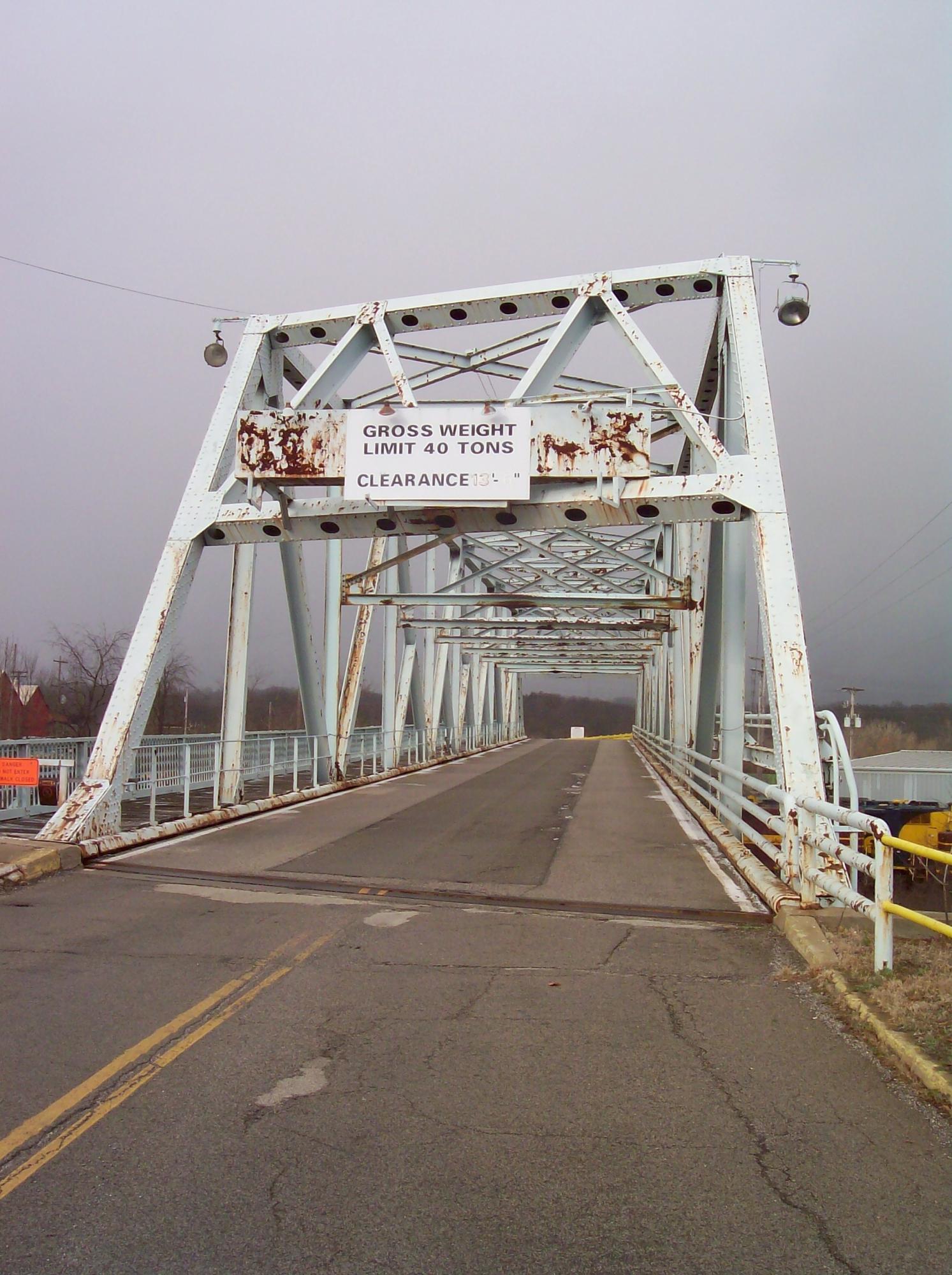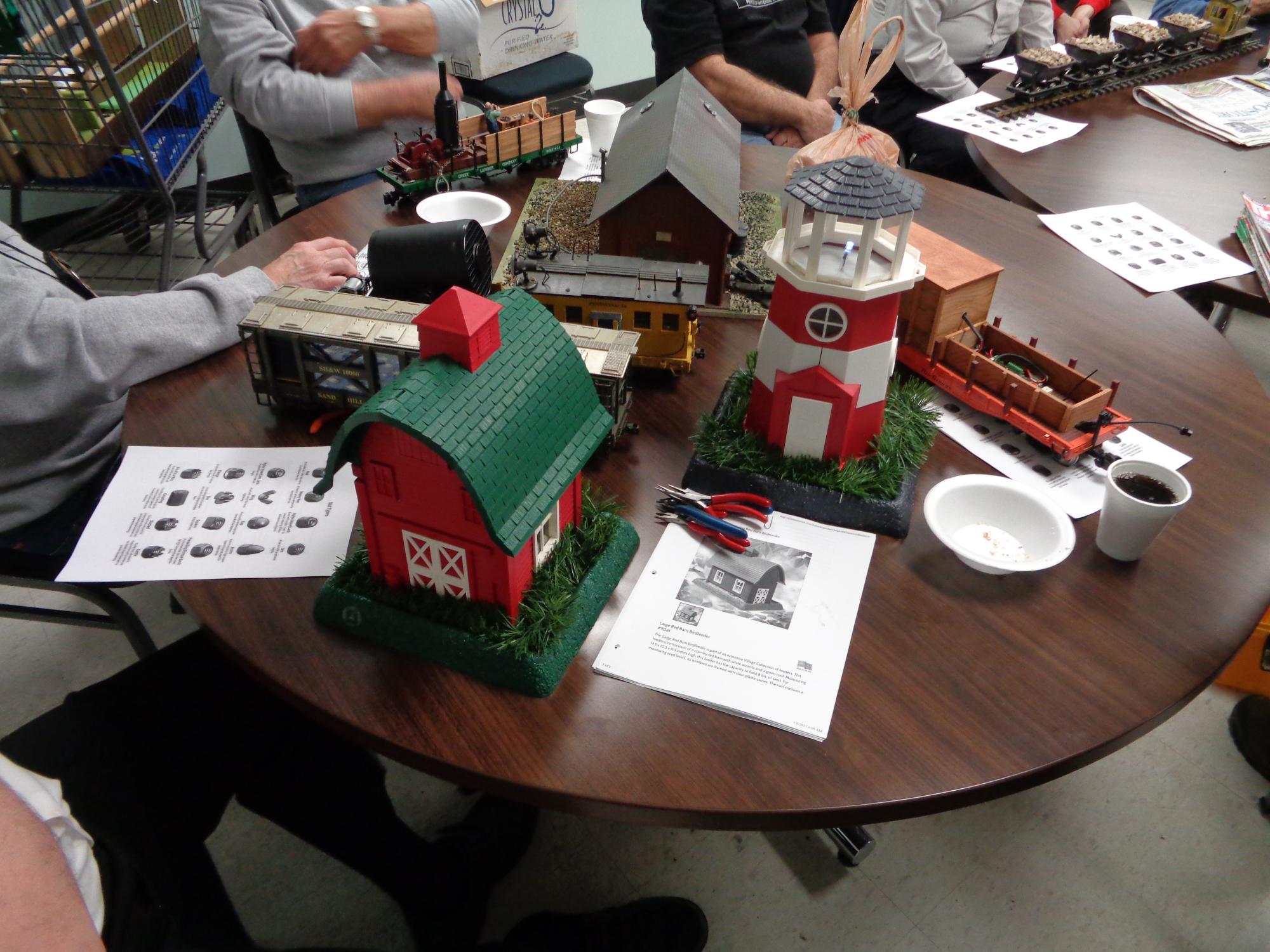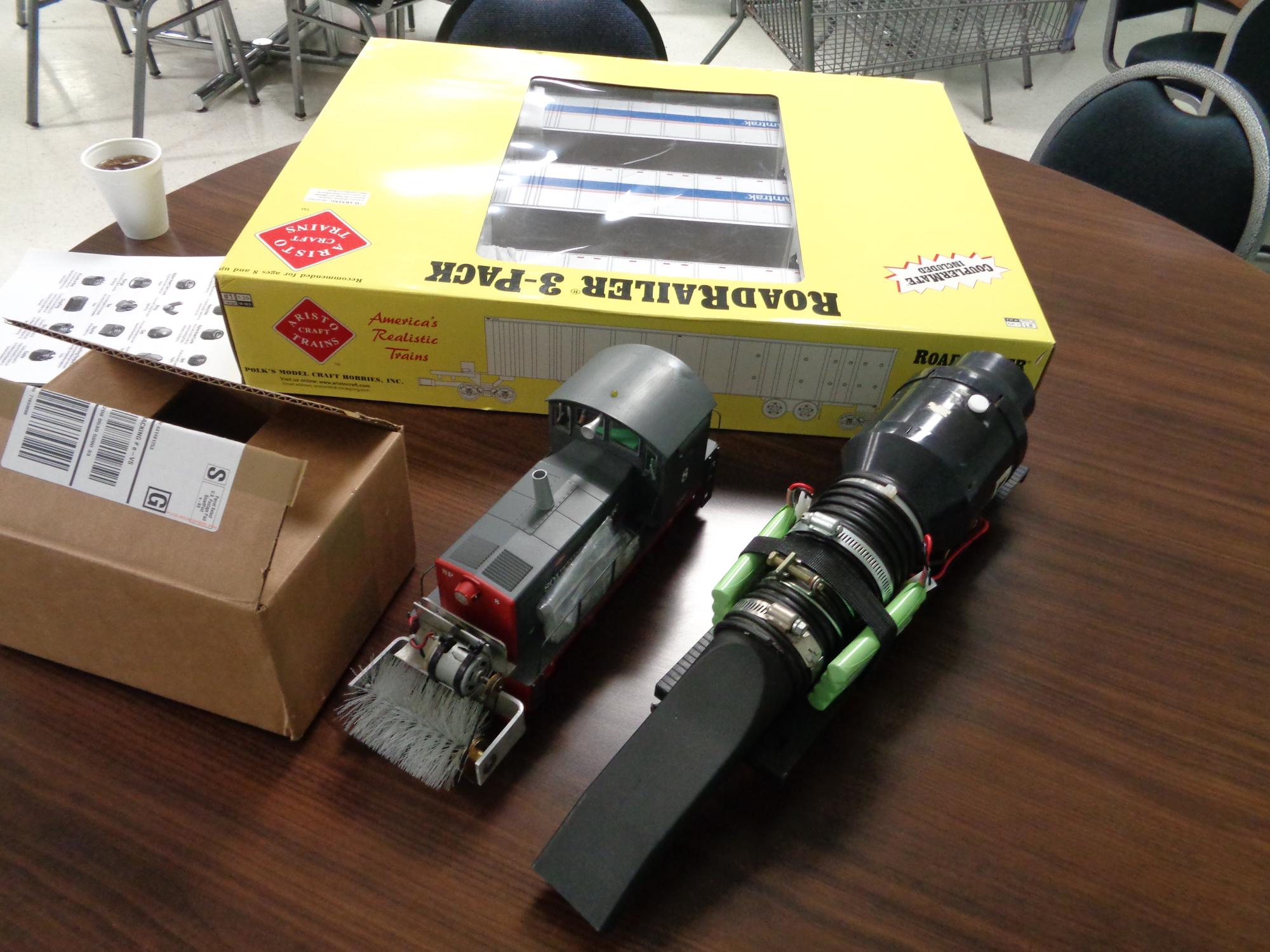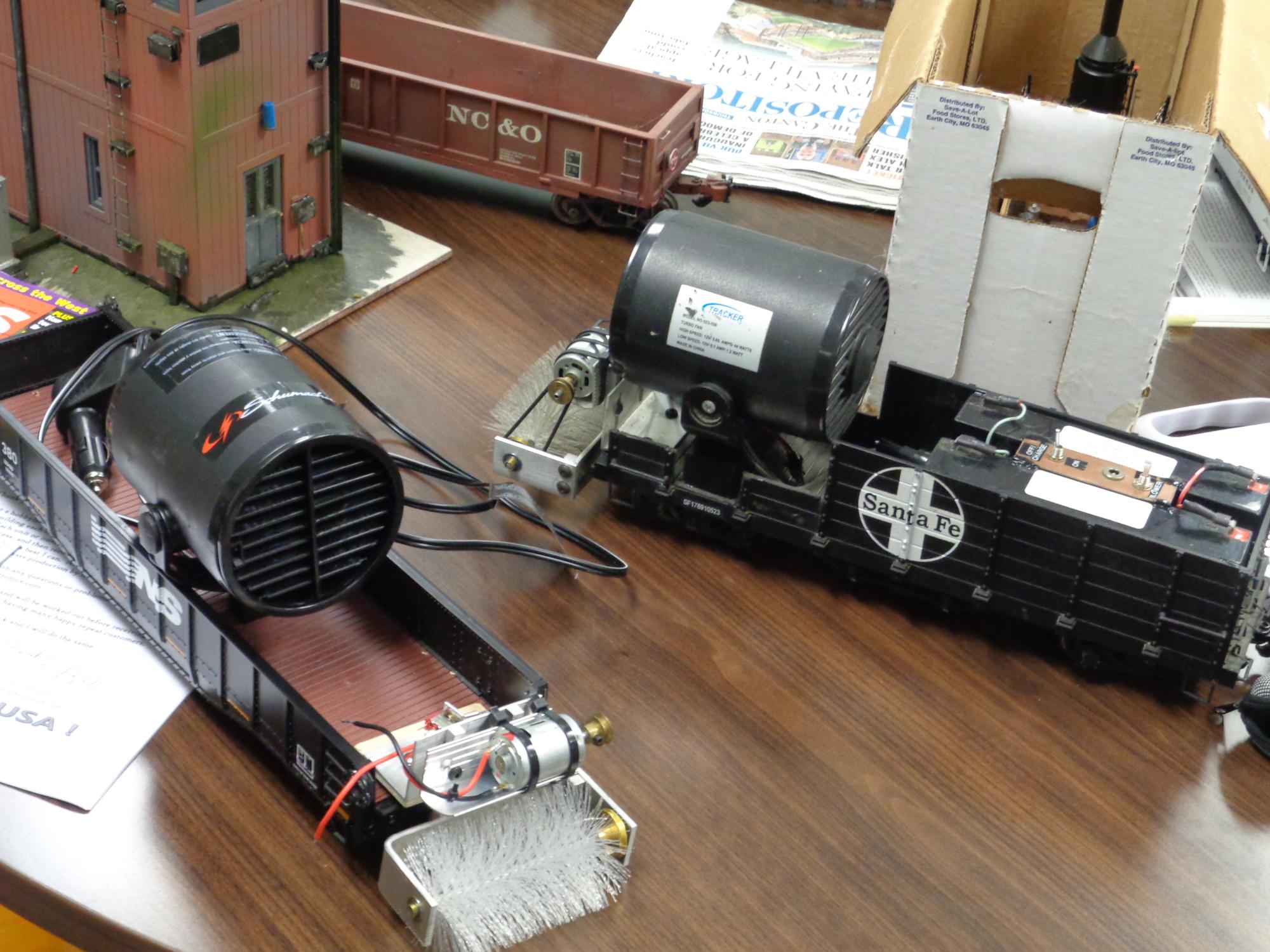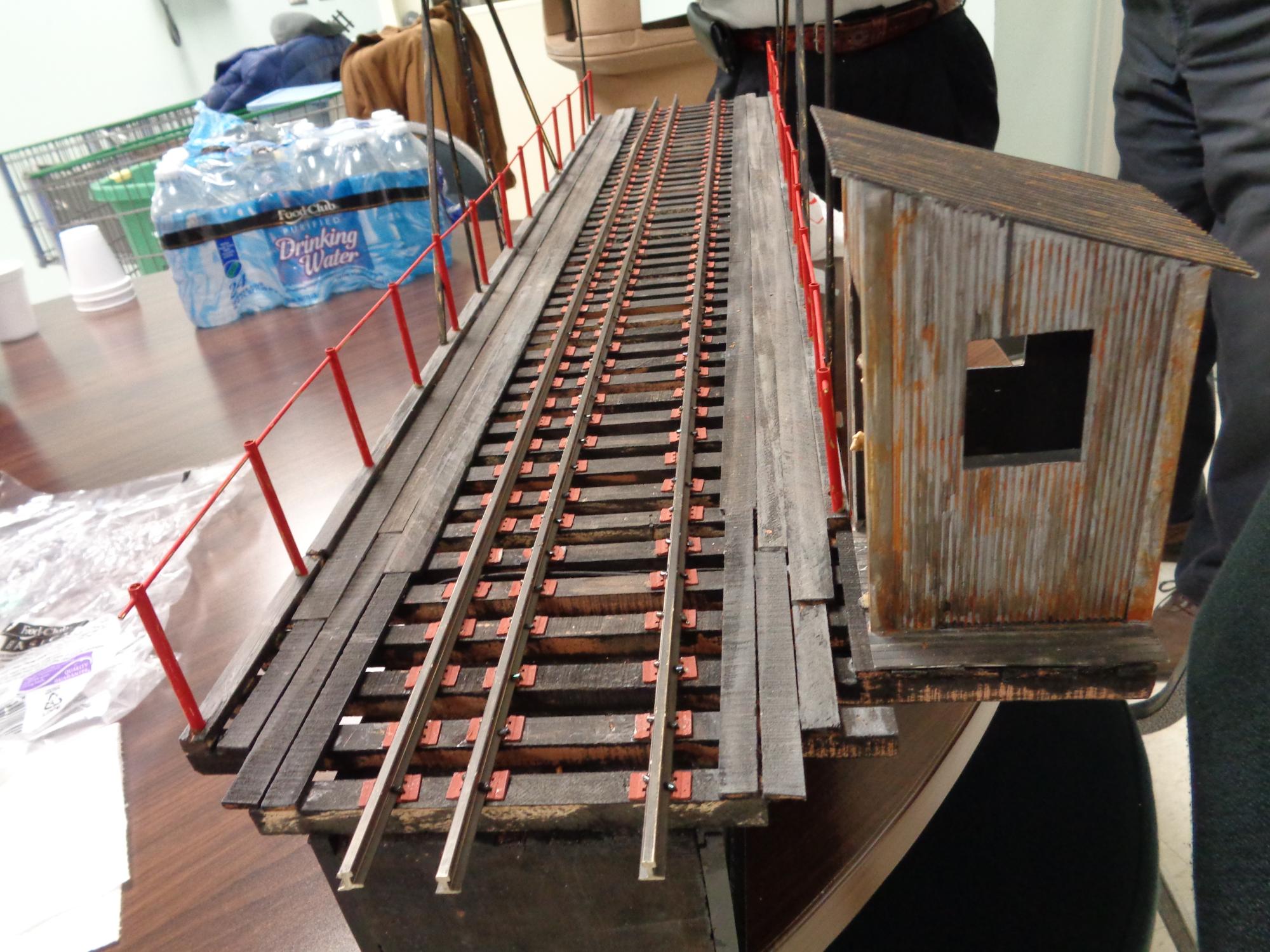 MOW TRACK CLEANERS, BUILDINGS, AND ROLLING STOCK
FIGURE MAKING WITH WIRE AND CLAY
BIG TURNTABLE FOR A ROUNDHOUSE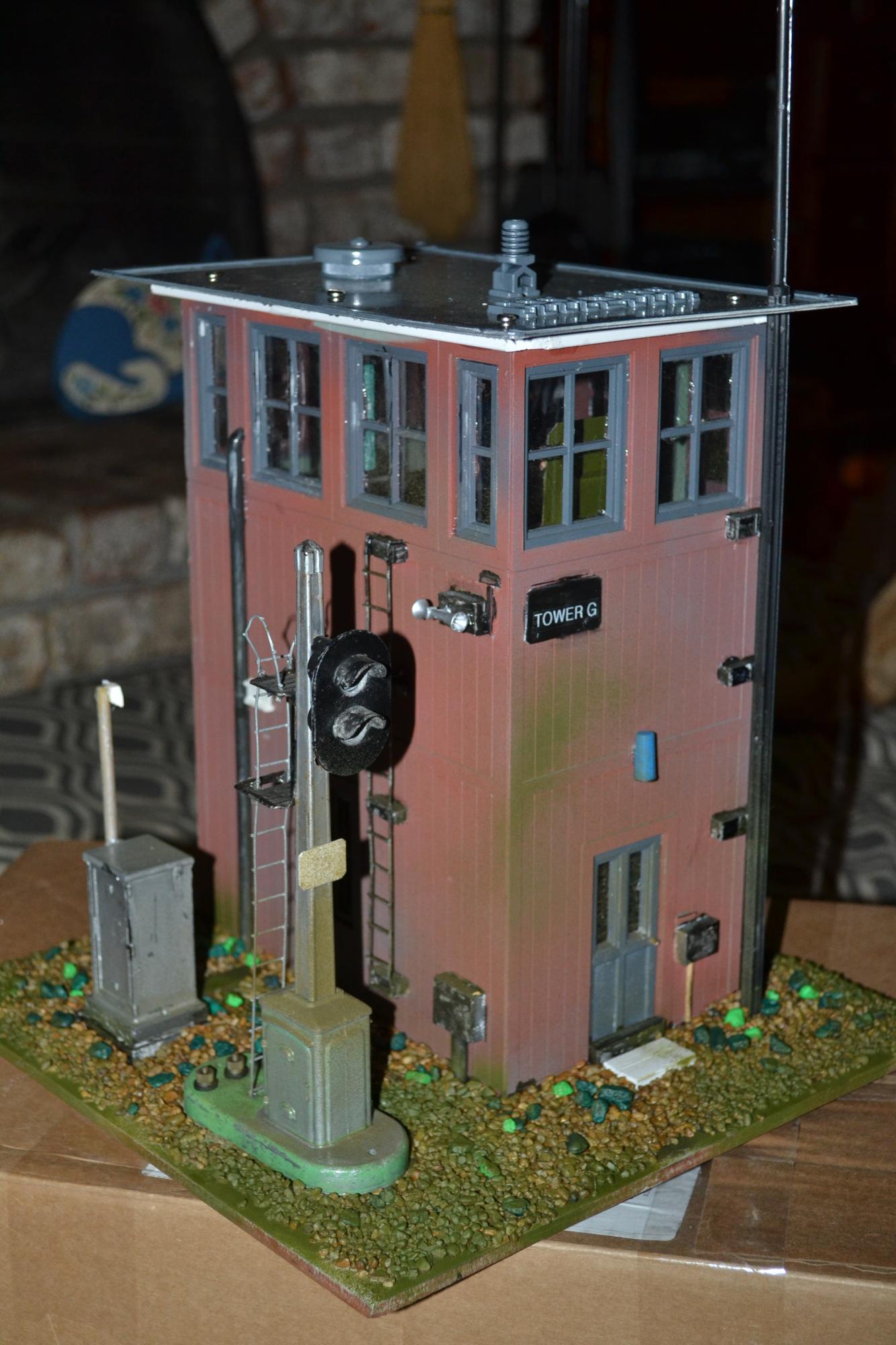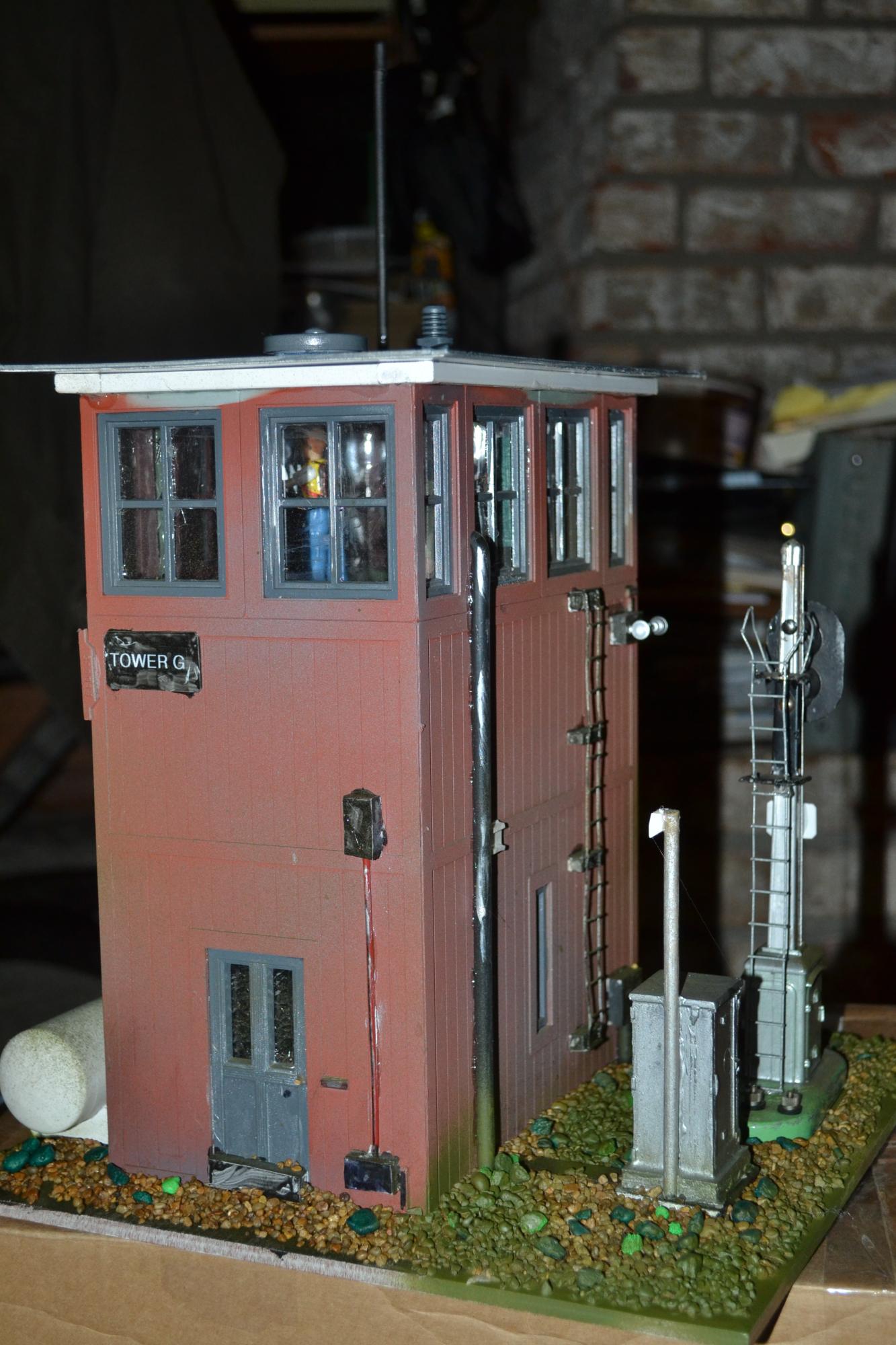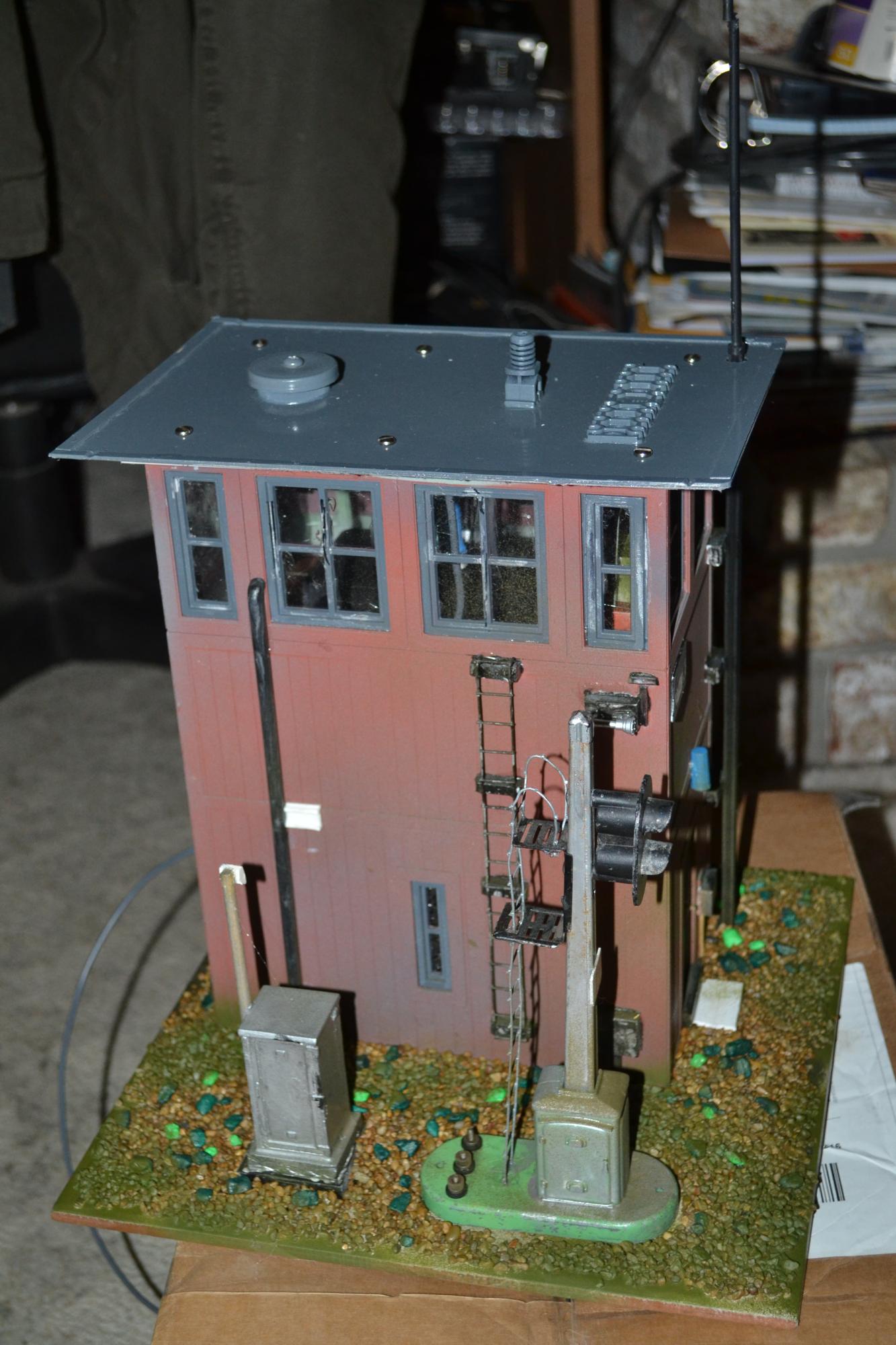 Here are a couple of pictures of 'Tower G' . This was at the show and tell meeting a few weeks ago . It is wired for LED lighting and has a token, five foot rule, interior. The signal is a reclaimed Lionel signal rescued from a scrap bin . It is now on the bench for rehab and installation of LED's to be controlled with select switch from a 9vdc battery.
The roof is a sheet of Aluminum used because it will help to stand up to the weather. The details on the roof are totally free lanced. The 'air conditioner' venting piece is made from a plastic film can top with a piece of PVC pipe cut to just lift the top off the roof. The vertical short stack is from a plastic web cut from a set of sockets purchased at the "Harbor". I try to use everything, hence the total clutter in my 'Skunk Works' shop . The tall stake representing an antenna mast, is the plastic stake used by the lawn service to mark the application of fertilizer . . In general, the odds 'n ends on the building sides are free lance with imaginary representations of electrical boxes, telephone boxes, possible conduit for electrical connections out to track side equipment. They are made from scraps of plastic strips used it the construction of bathroom shower corners and fillers. Finally, the ground cover is from several grades/sizes of aquarium gravel with a light random over spray of dark green modeling paint to add variation to the coloring. The propane tank is PVC with end caps turned on a lathe to bring to uniform diameter.
Best regards, G CEO & Chief Engineer NC&O RR
I remember him telling us you NEVER throw anything away! You never know where you can use it. The ladder is wire mesh cut up, aquarium stone makes great gravel piles or rocks. Much of the detail items are left overs from other projects. I save all left overs from kits and projects that I do. You never know when you need a door, window or that special touch on the next project.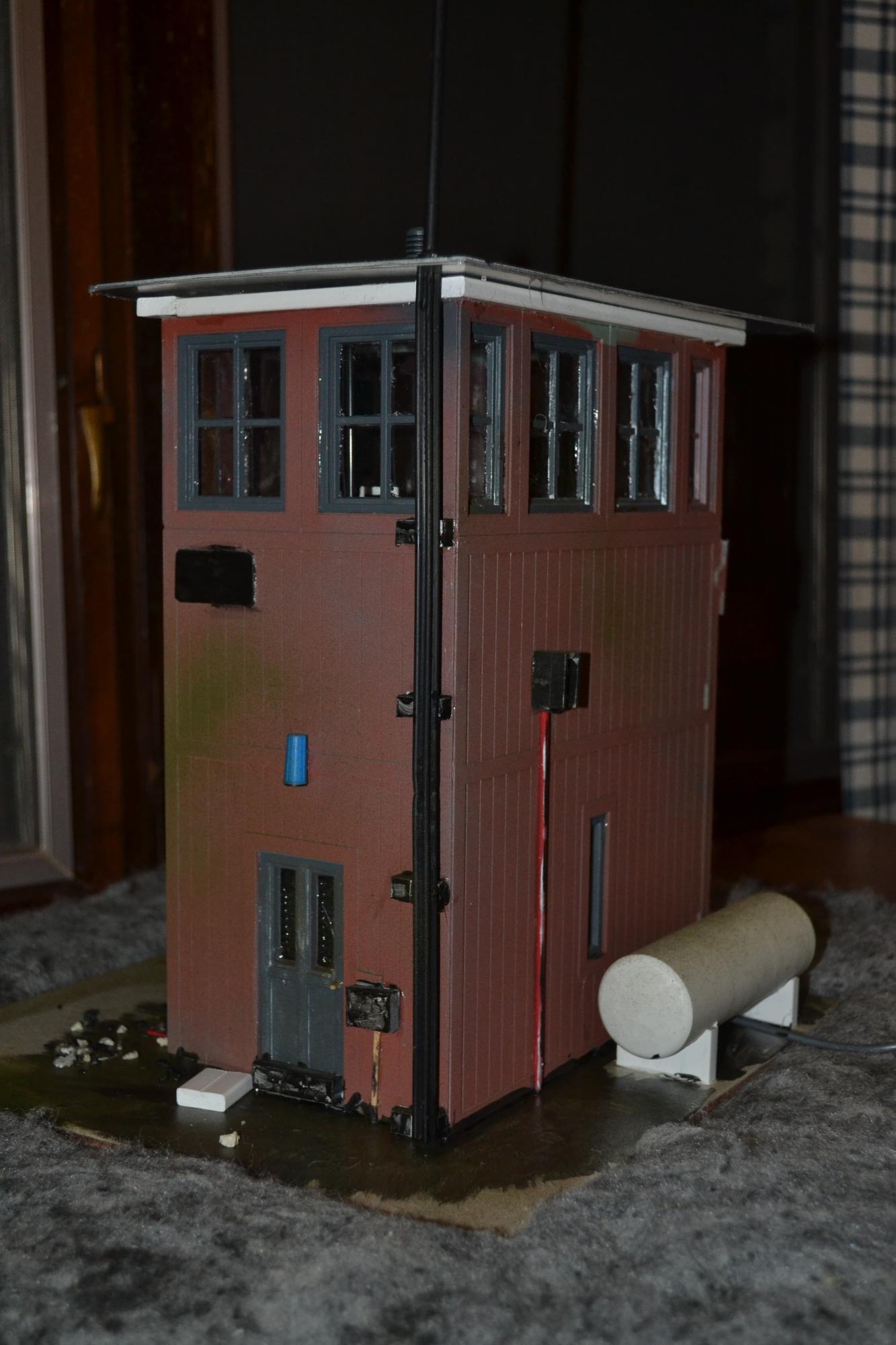 To the left is a scratch built building of the Power Plant that was located in Cuyahoga Falls, Ohio by one of our members. Everything you see was either cut, cast or molded even the windows. We hold clinics at times to make cast items using Smooth Cast products. This is always a good clinic for us.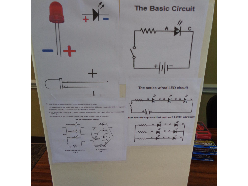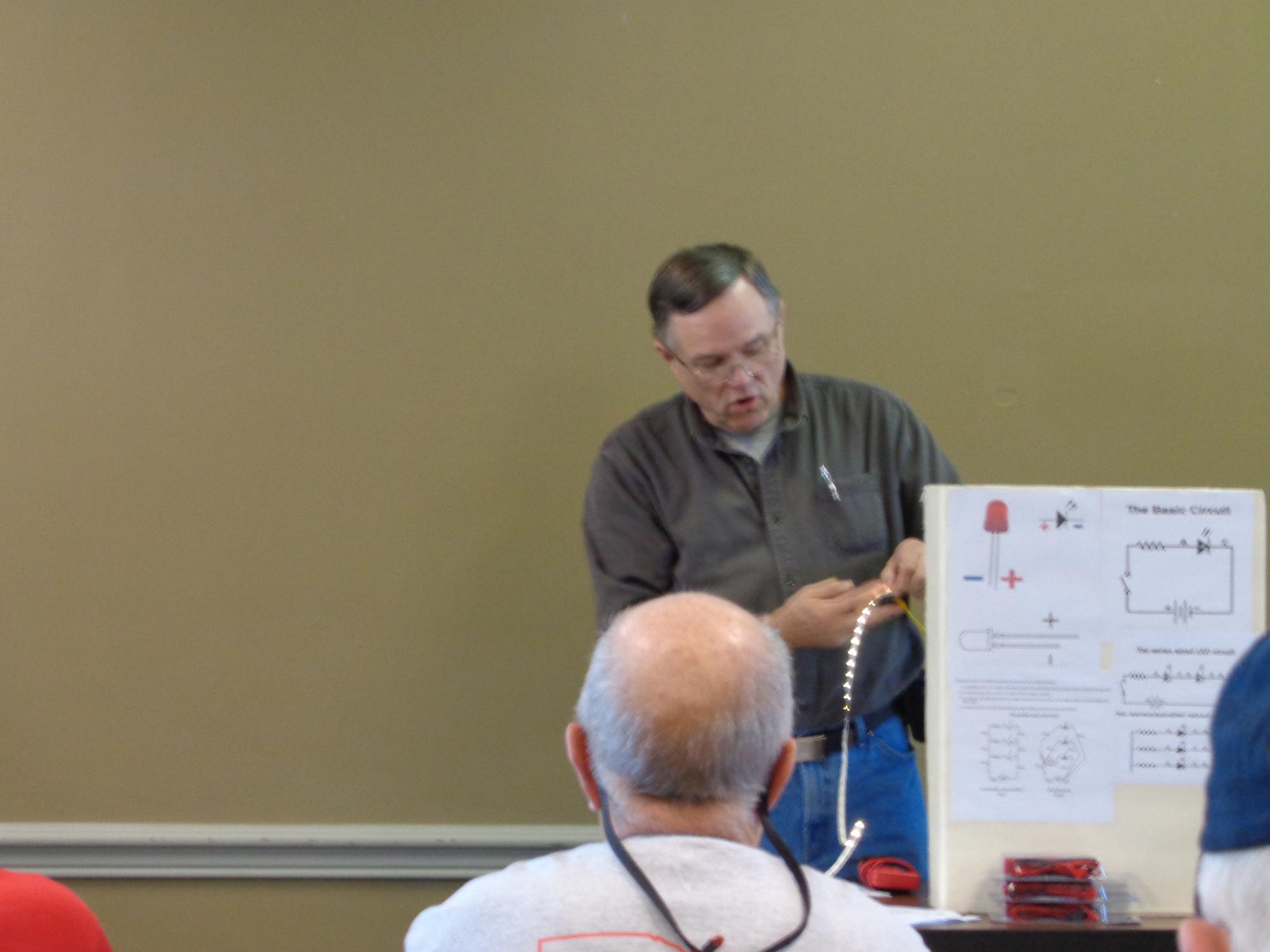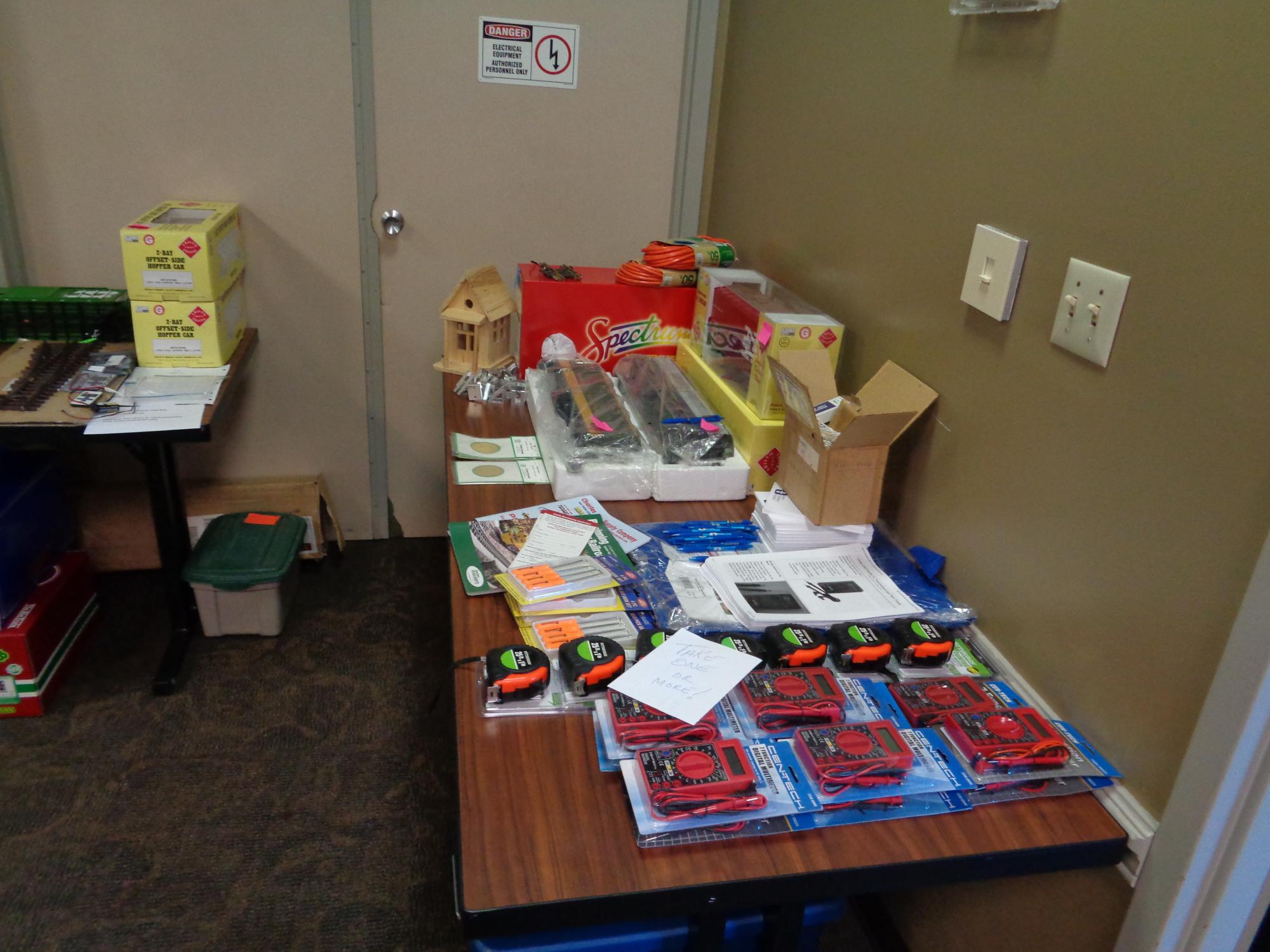 At our April Gathering we learned about LED lighting for use in buildings and rolling stock. a demo board was constructed that showed the circuits involved using a simple 9 volt battery. You can buy LED's either single bulb or in a roll and cut off as many as you want. We learned a lot from this presentation.
Next, we learned how to solder. This included what irons to use, the type of solder to use and a basic how to do it. Most important item was, "BE CAREFUL, THE IRON IS HOT"! There is more to it thanmelting the solder to the wire.
I did a talk on loads for your layout using wood blocks and wraps I got off the internet. Many have asked for ordering info for the blocks and the web site for wraps.
We also had a FOR SALE/TRADE table set up. This is always a good idea to thin out things and add more. Also had free for the taking items.
Snacks were served and all had a good time.
Until next time, HAVE FUN PLAYING WITH YOUR TRAINS.
2017 FUN RUN
Here are some pictures of our display at Children's Hospital Medical Center of Akron Kid's Are Number One Fun Run on June 3, 2017. This is an annual event they have each year for the kids. Many displays, games and handouts are done each year. The weather was great and all the attending loved the trains.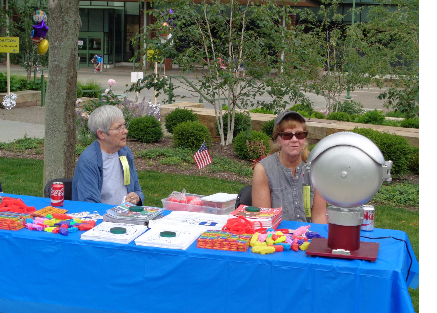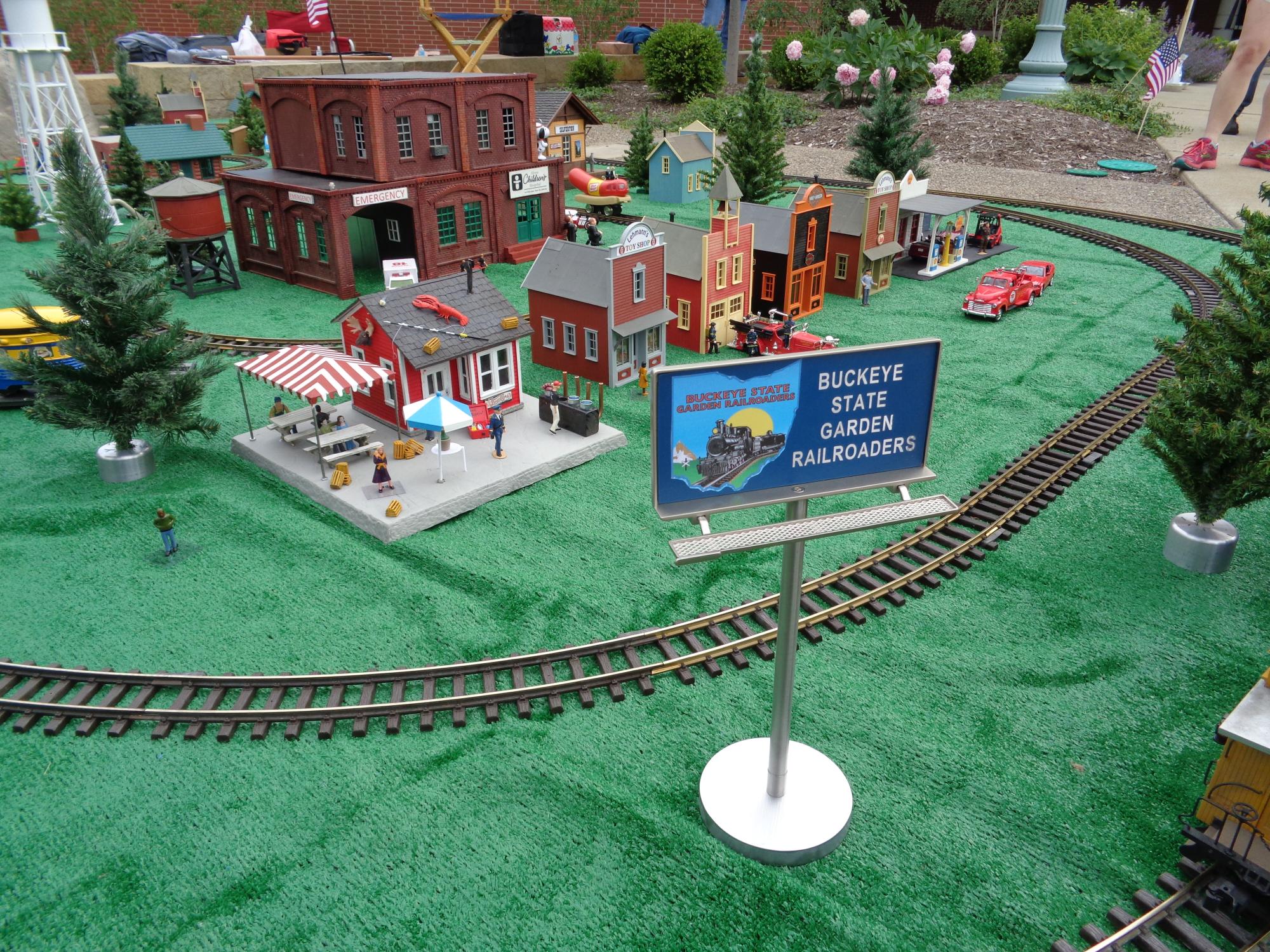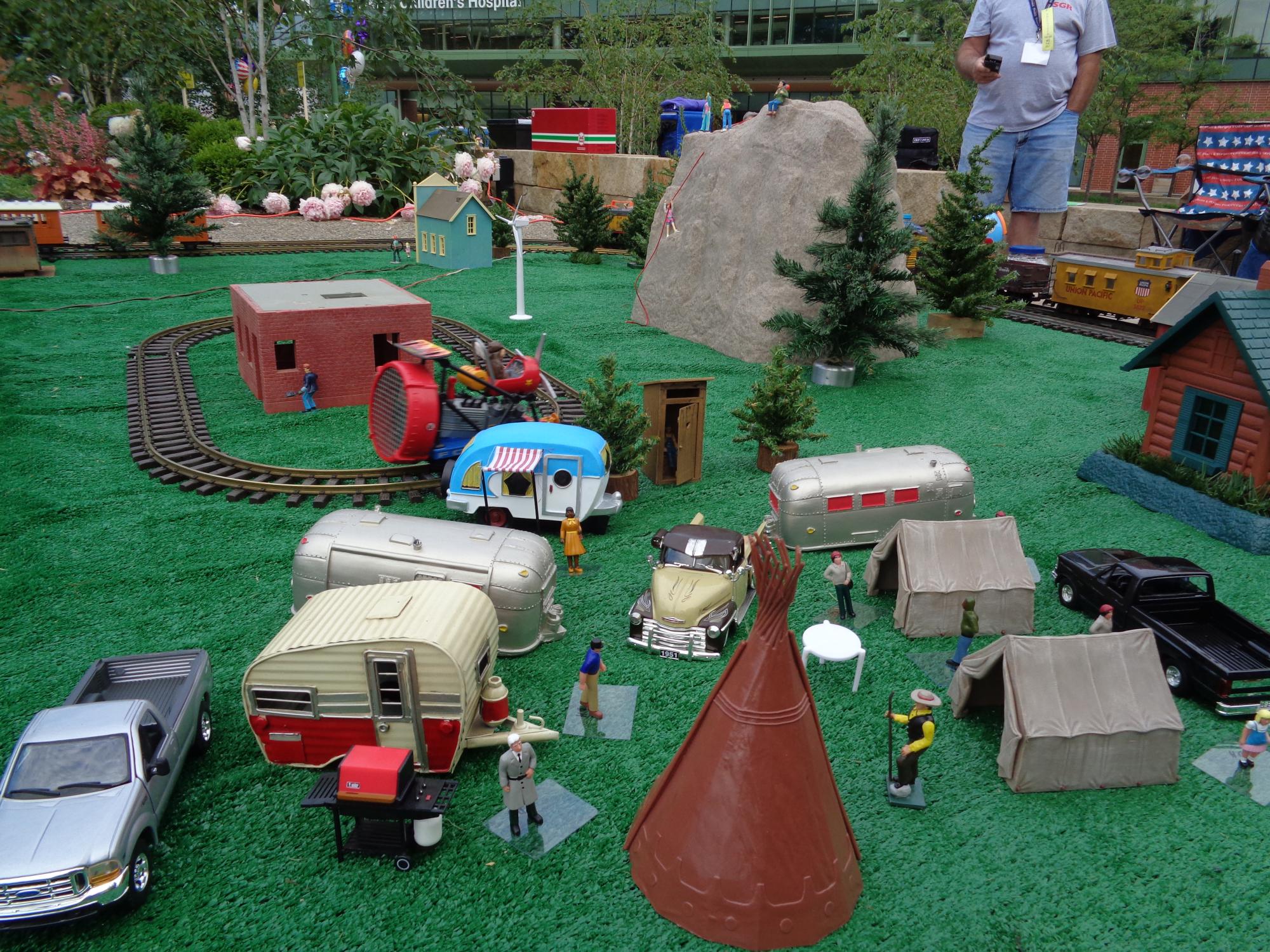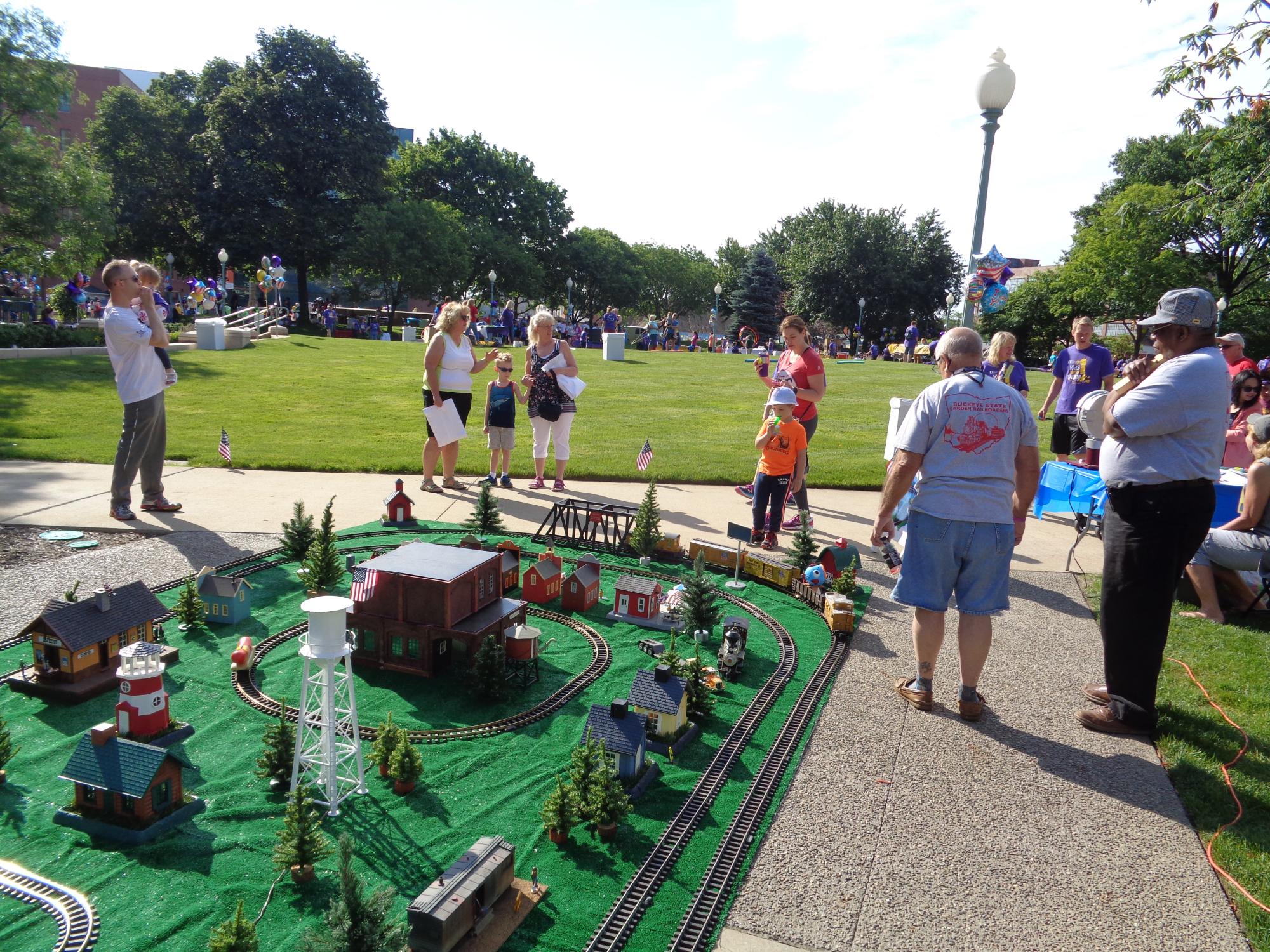 OUR P.R. STAFF HANDING OUT WHISTLES, COLORING BOOKS, CRAYONS, WRIST BANDS AND MORE. THE KIDS LOVE TO RING THE BELL!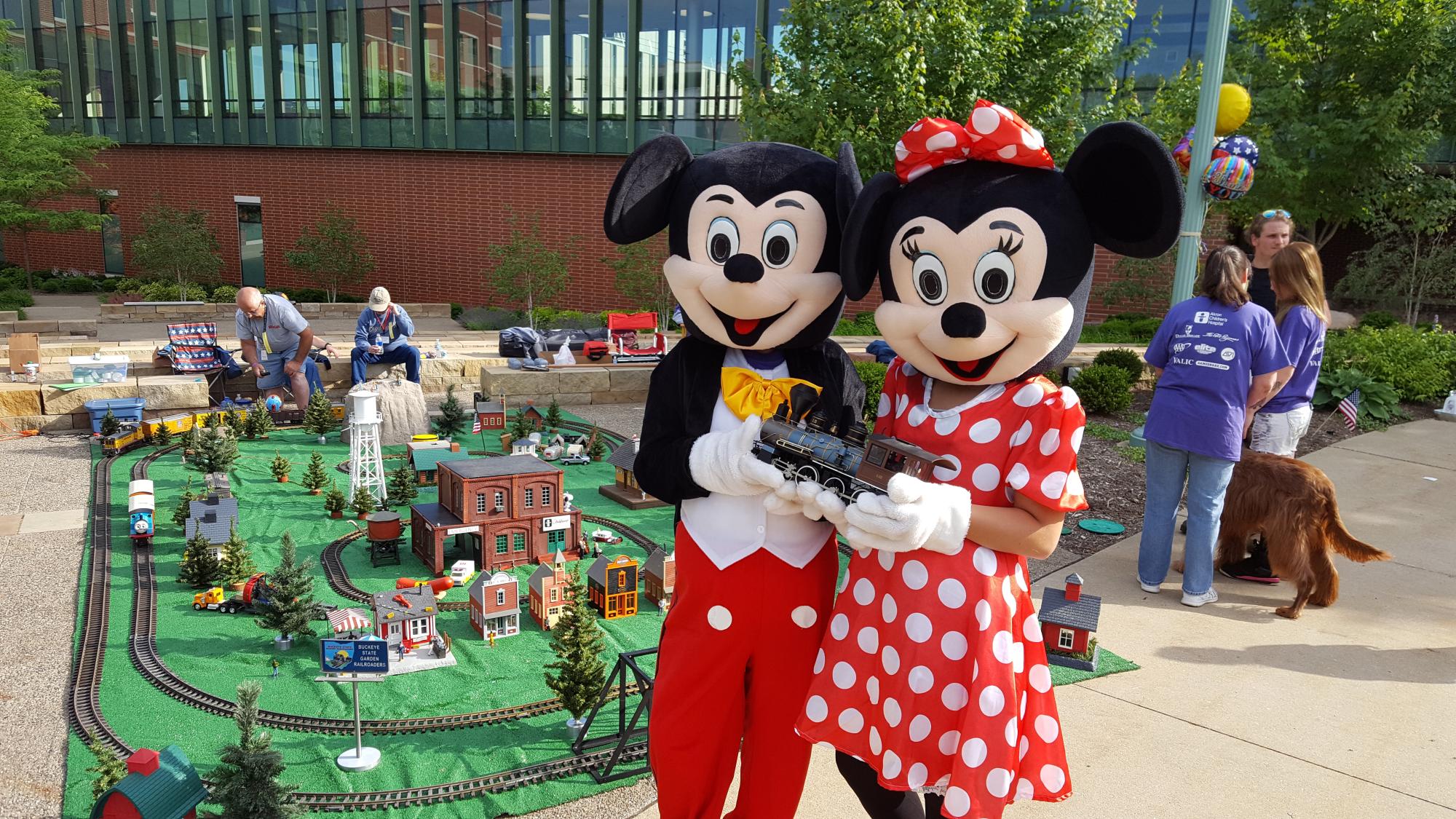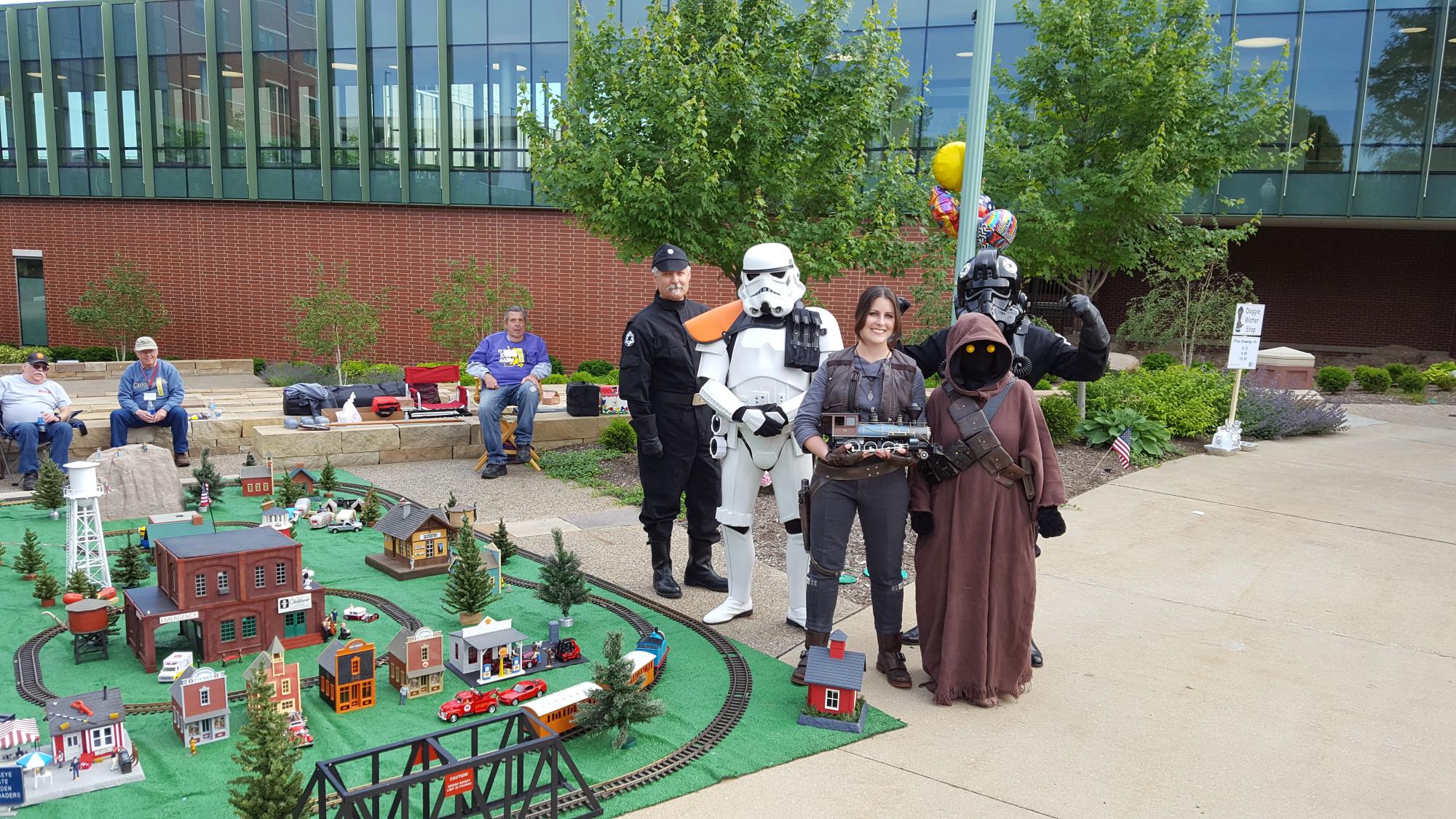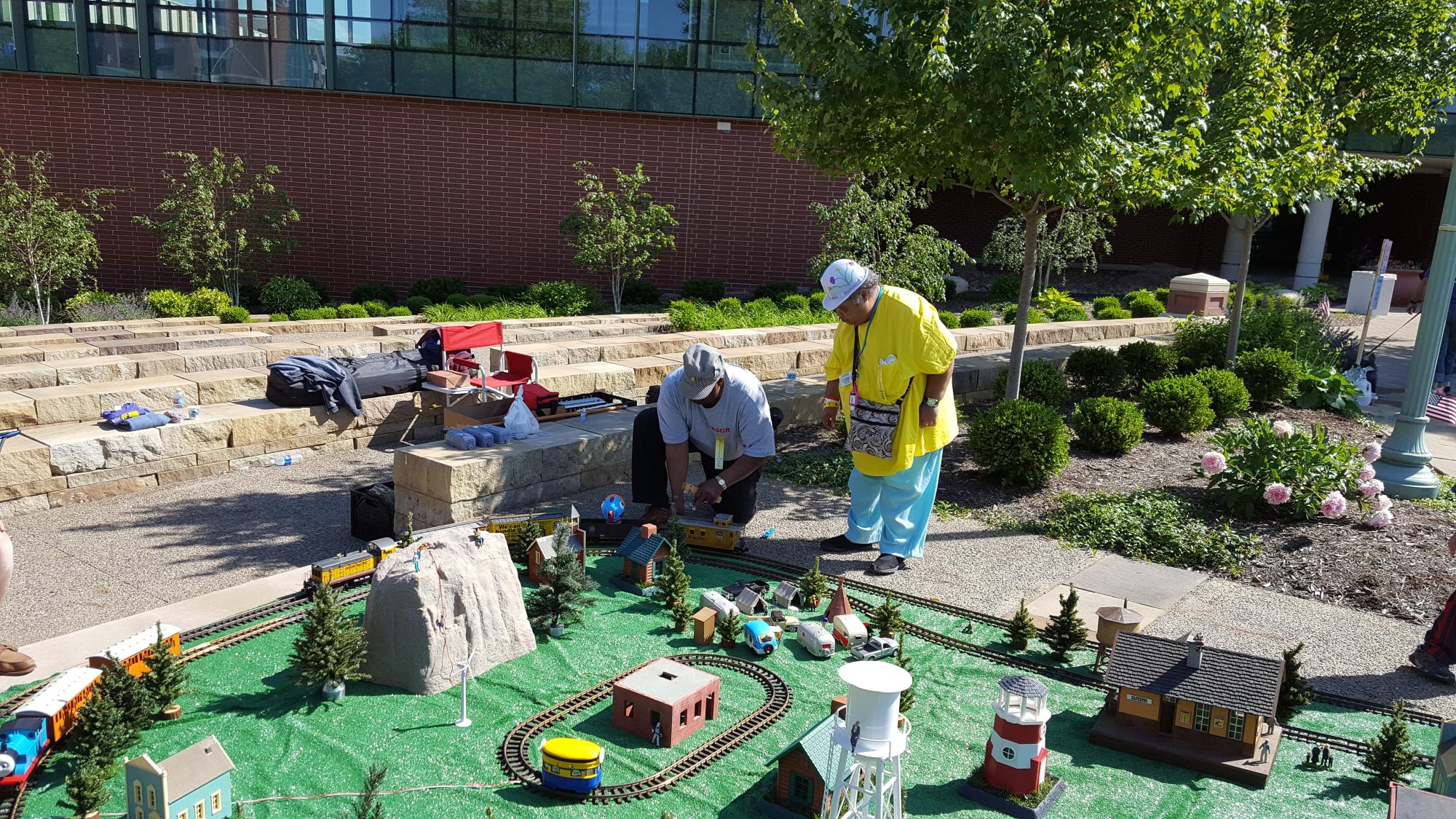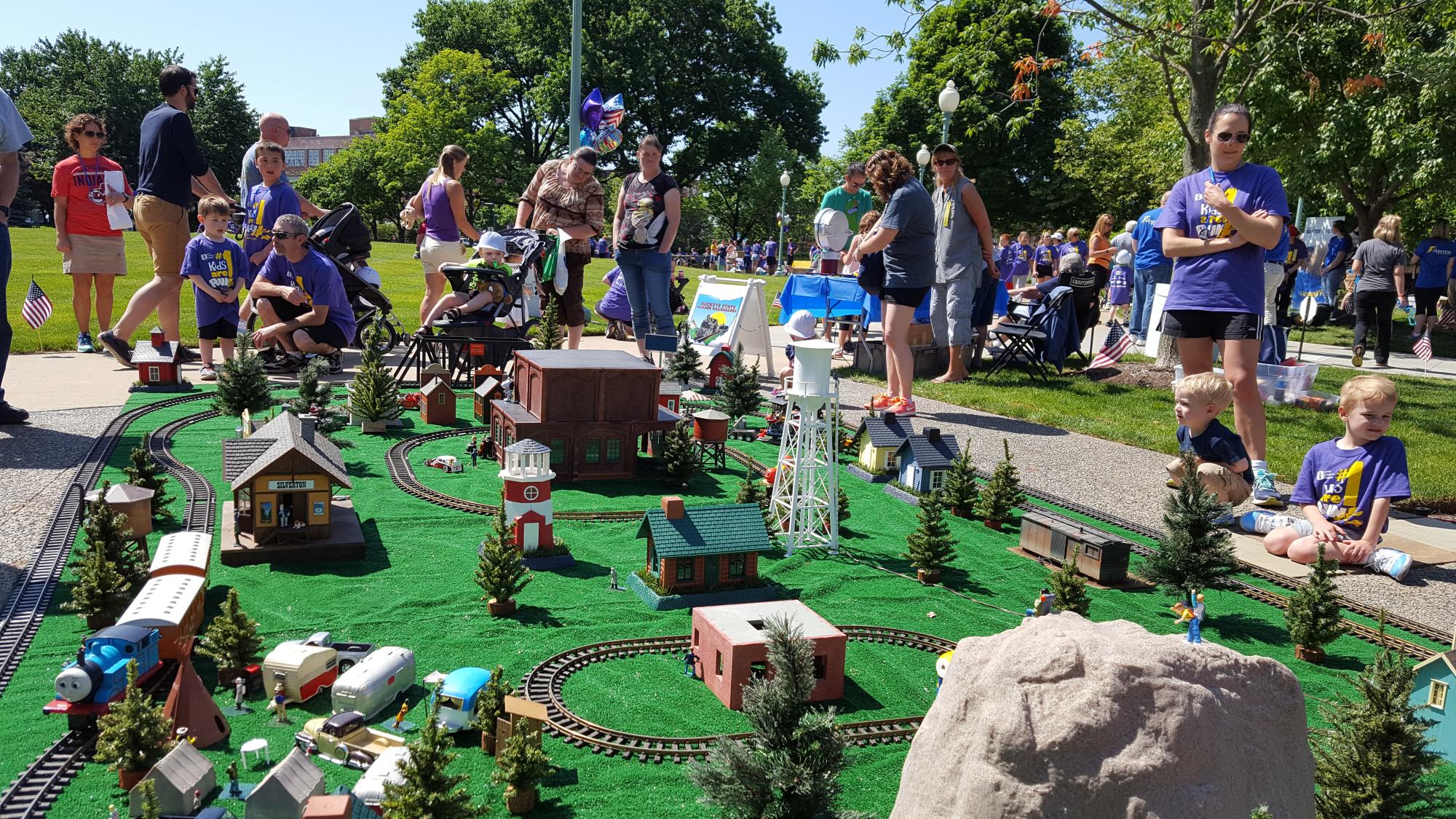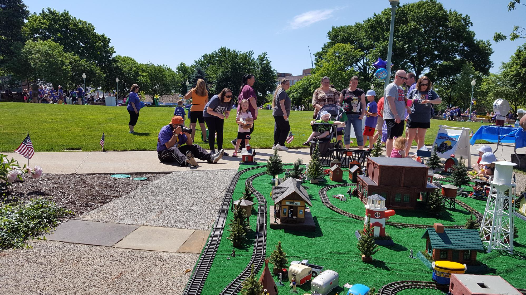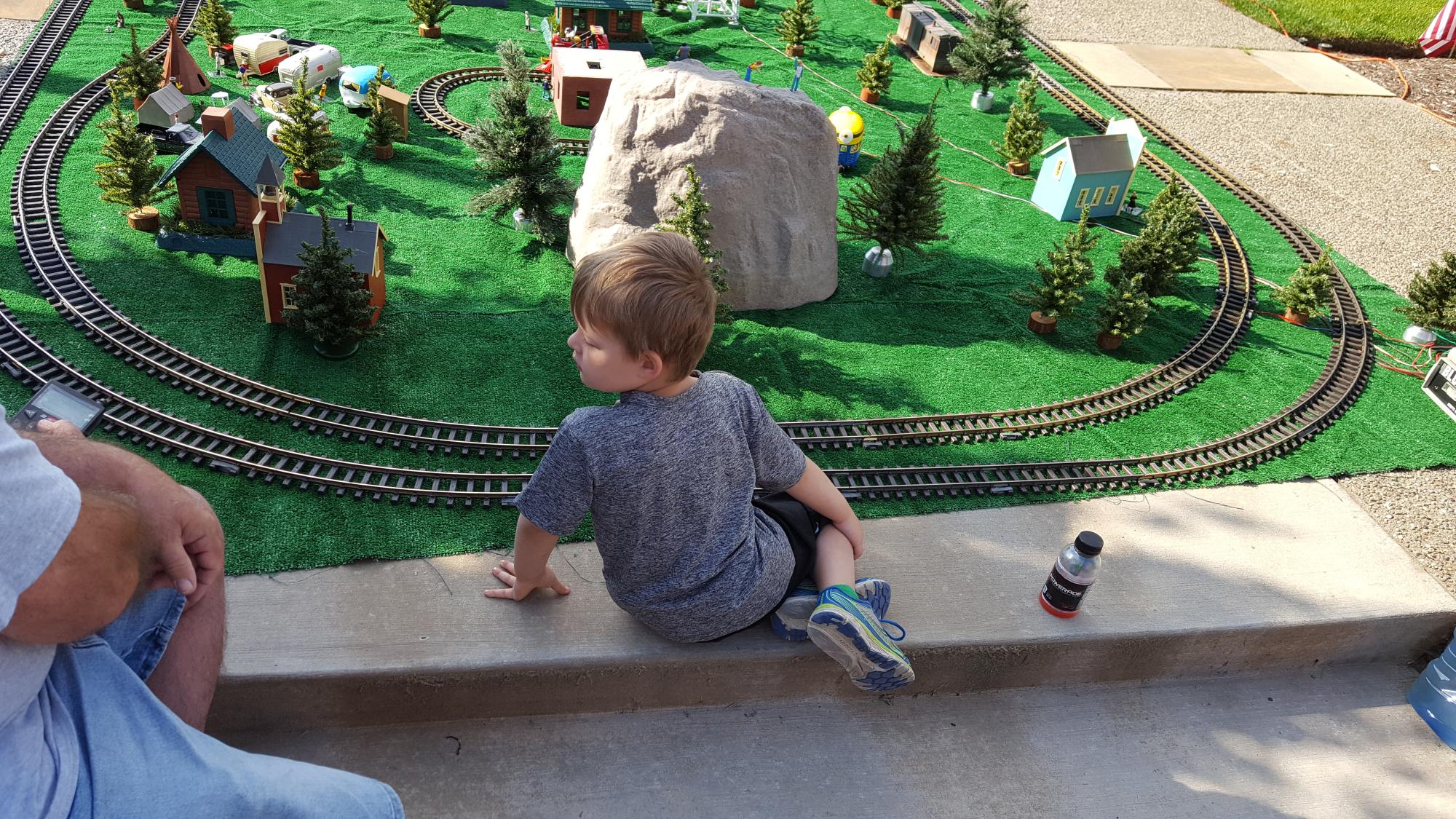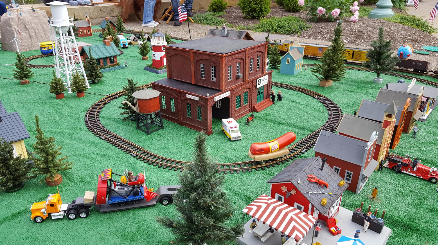 A FUN RUN DAY AT MARKS 8.19.2017
Several BSGR members went to Mark's house to just run trains. Weather held out and we all had fun. Mark even was brave enough to offer me a chance to run one of his battery operated engins, the one in the left photo. All went well until I was backing it into a siding and lost a couple cars to a derailment! This was my first time running battery power.
WEEKEND AT RICK'S 8.26.2017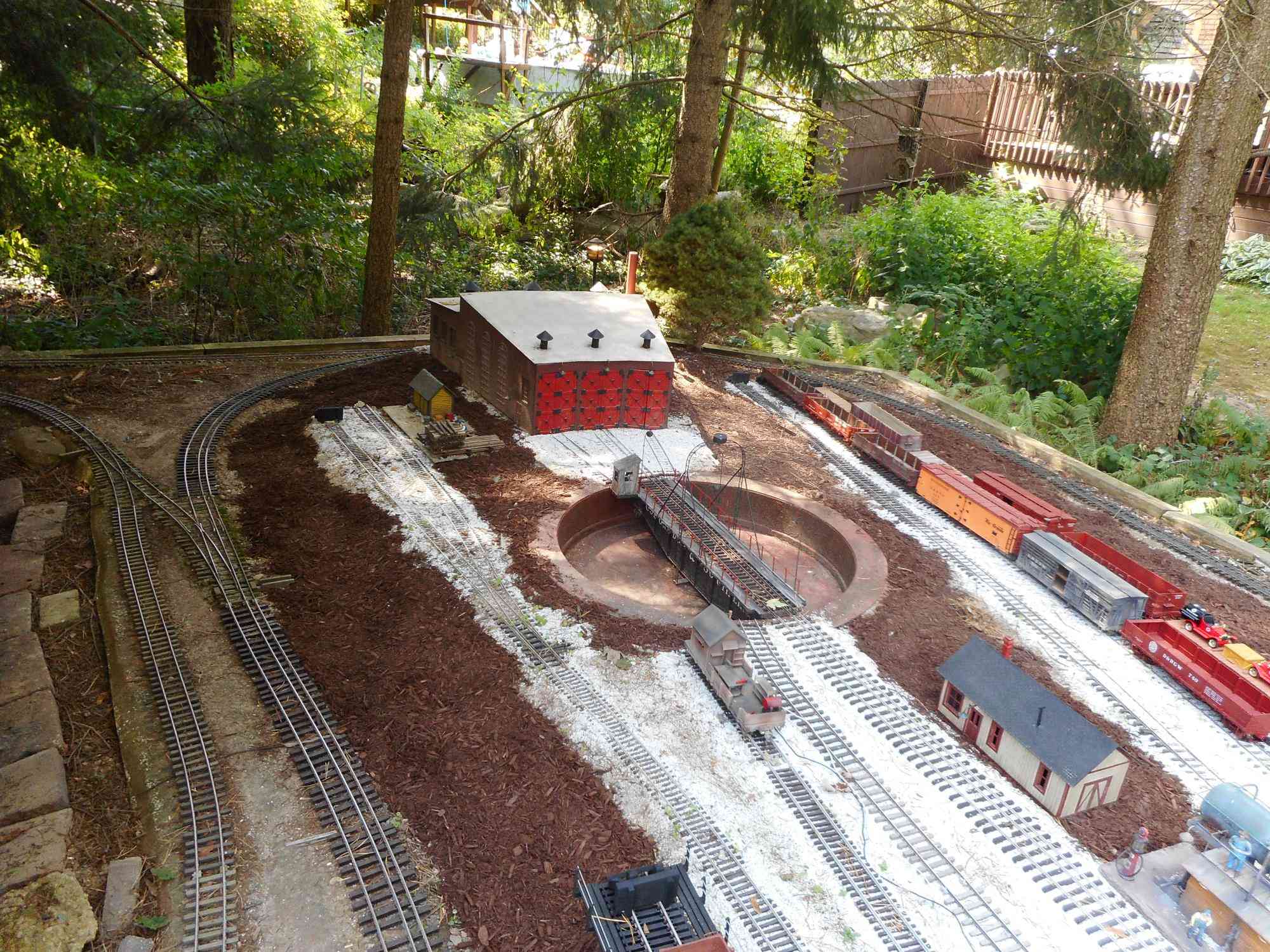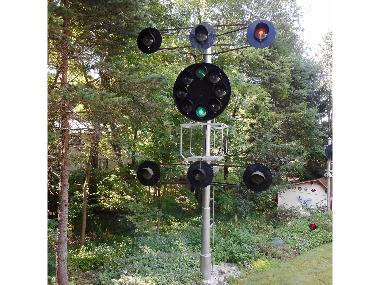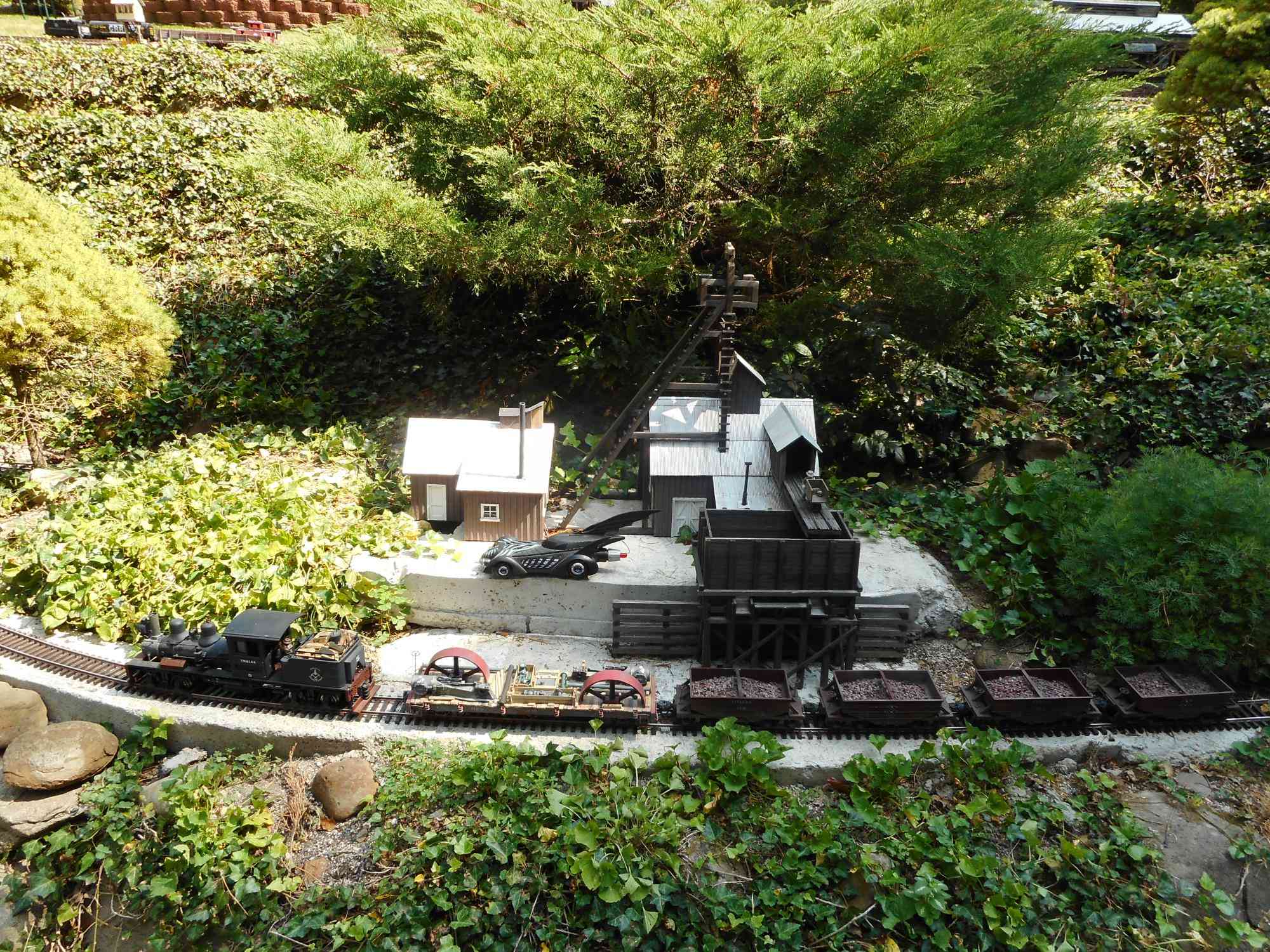 ANOTHER GREAT WEEKEND TO RUN TRAINS IN THE BUCKEYE STATE. MANY MEMBERS ATTENDED TO RUN TRAINS. RICK SHOWED US ALL THE TURNTABLE AND ROUNDHOUSE THAT WAS GIVEN TO ME AND PASSED ON TO HIM. WHAT A SHOW PIECE. RICKS WIFE WENT ALL OUT WITH SLOPPY JOES AND MORE FOR THE GROUP THERE. FUN TIME FOR ALL.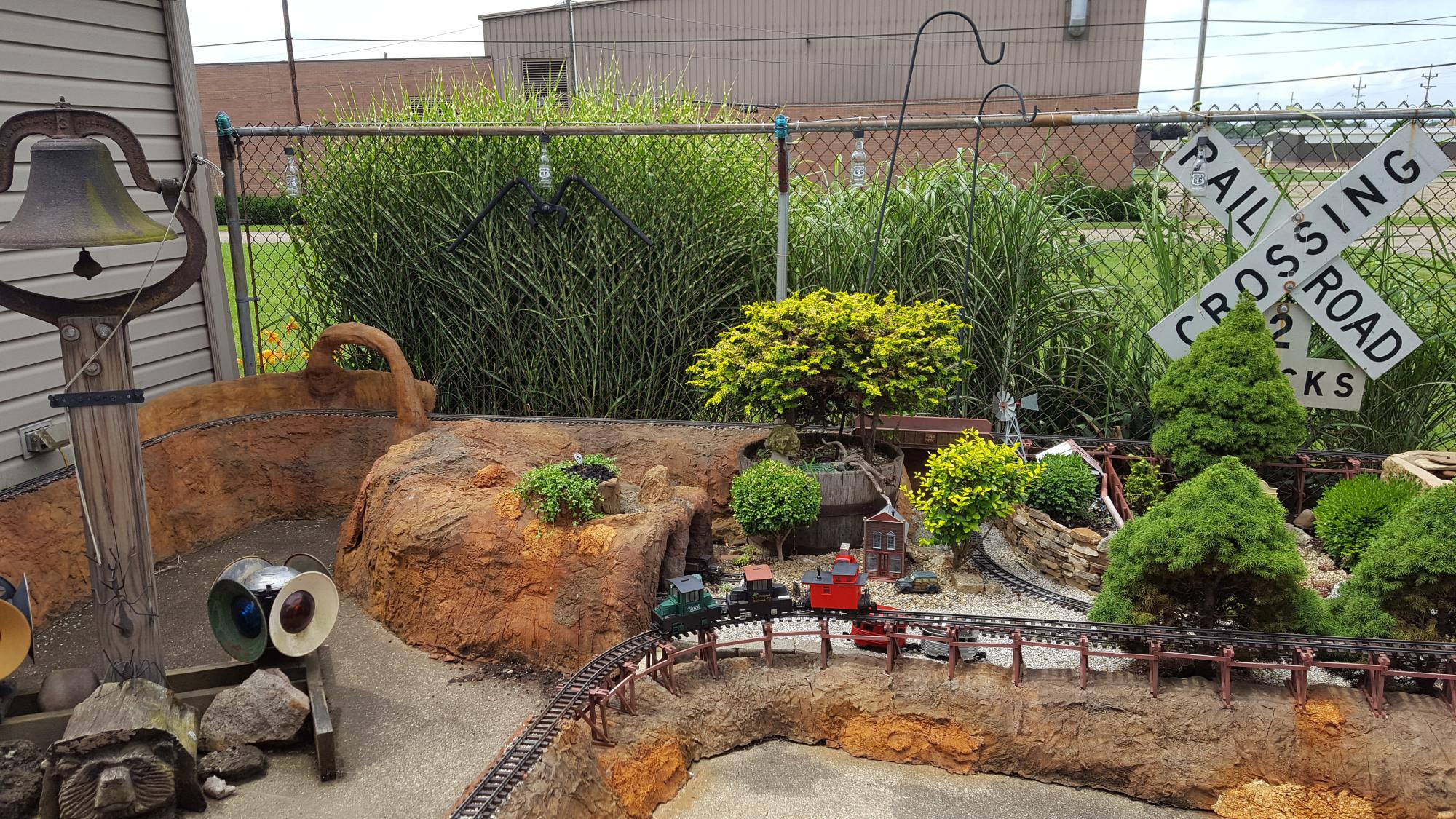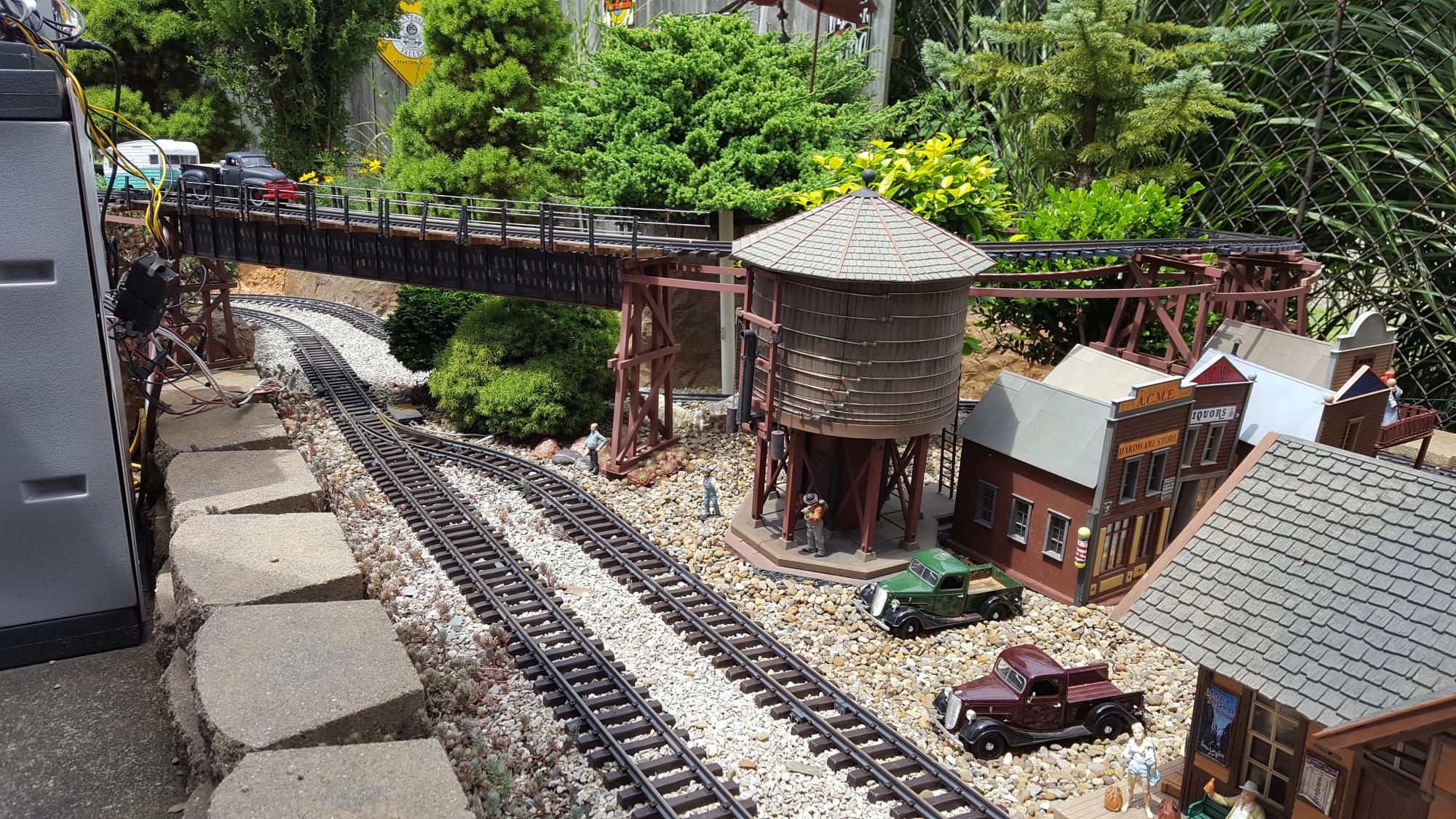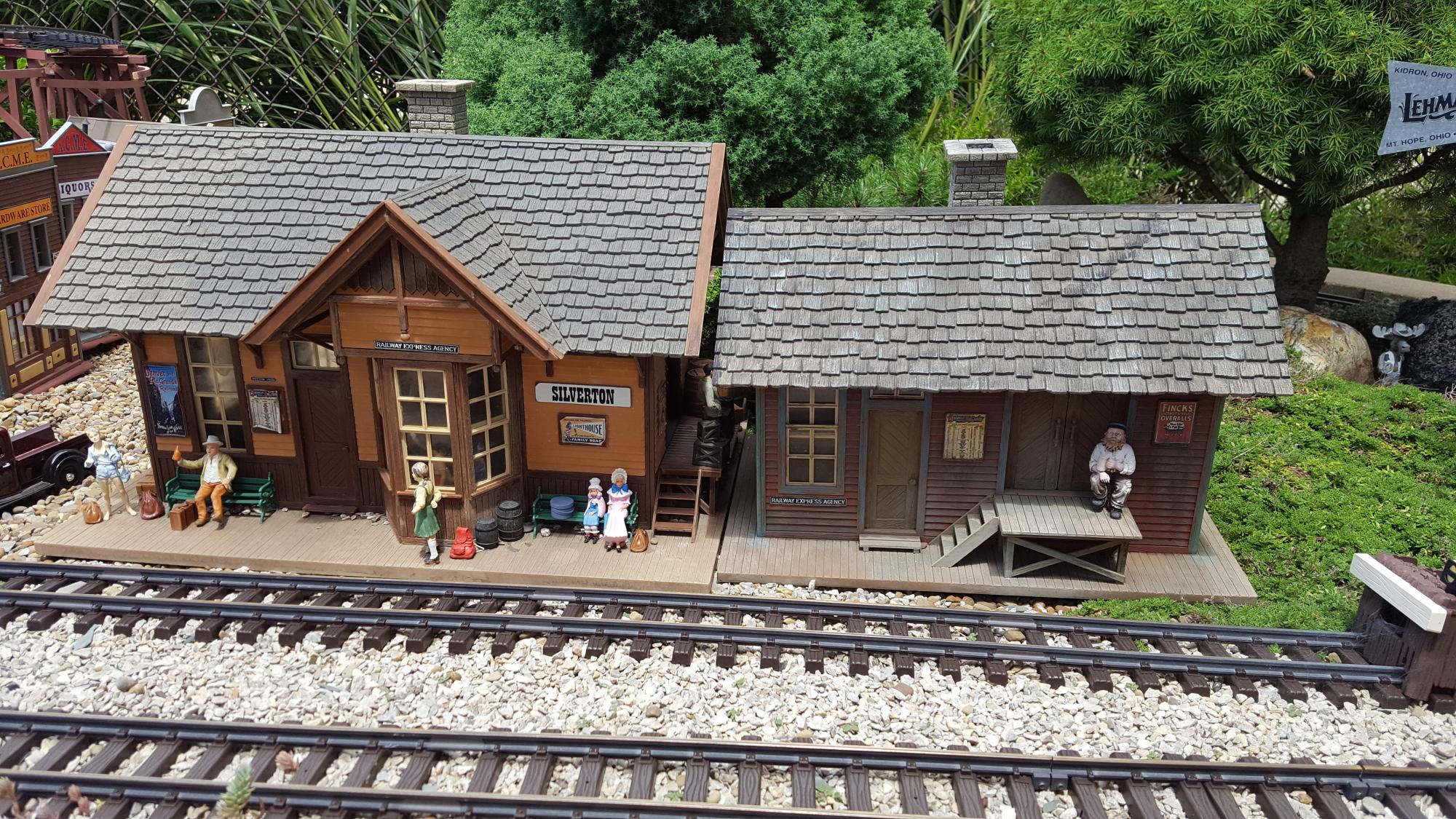 It was a very hot day when the BSGR visited this layout. Snacks and lots of cold drinks were served. A very nice layout to be seen. Train trips, visits and topics were presented to the group for their votes. A great time was had by all.
The Great Berea Train Show is just a memory. Several members brought their items to sell or trade. It was a good show but Sunday attendence was low. Some of our BSGR set up there to sell things.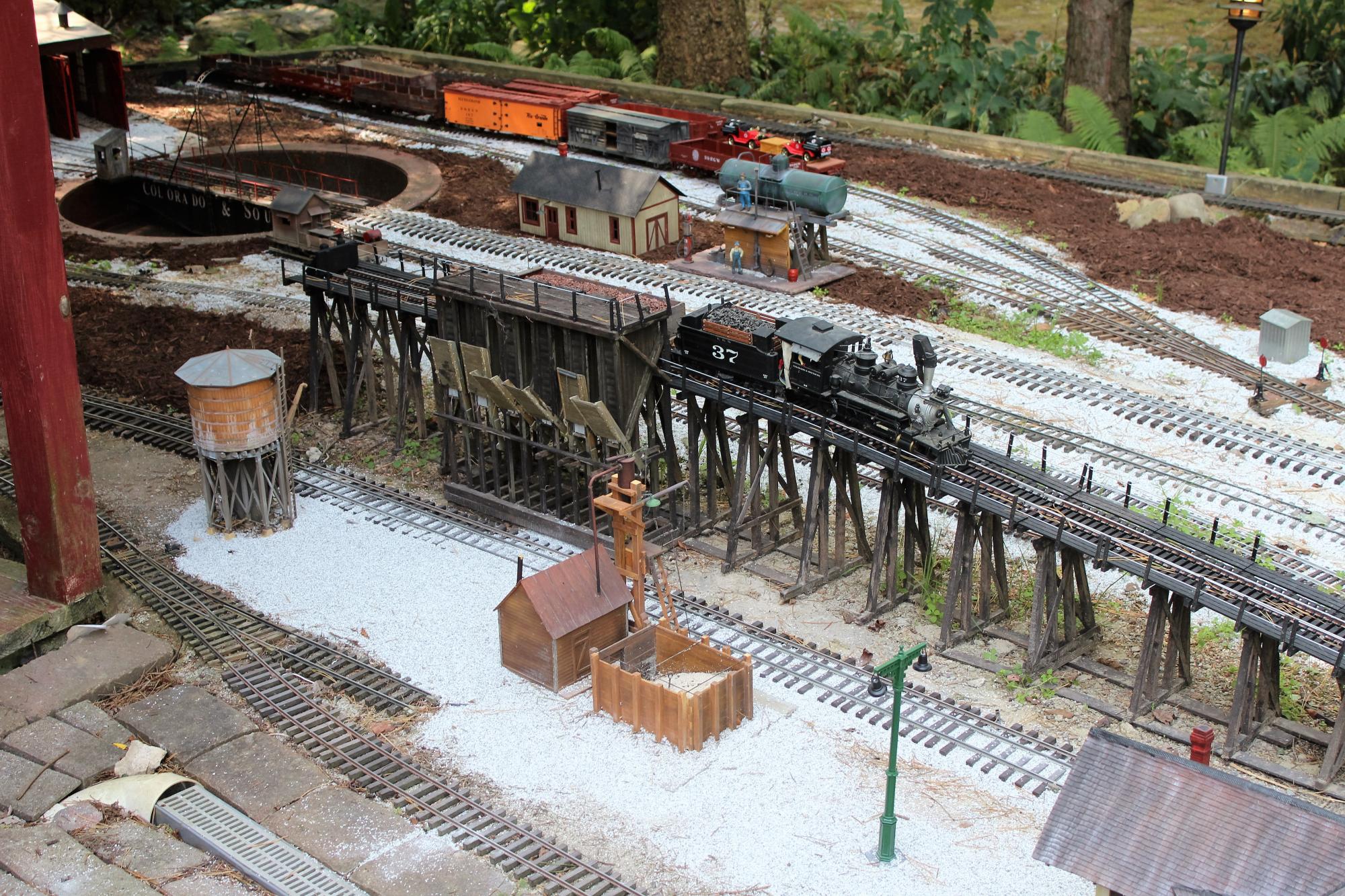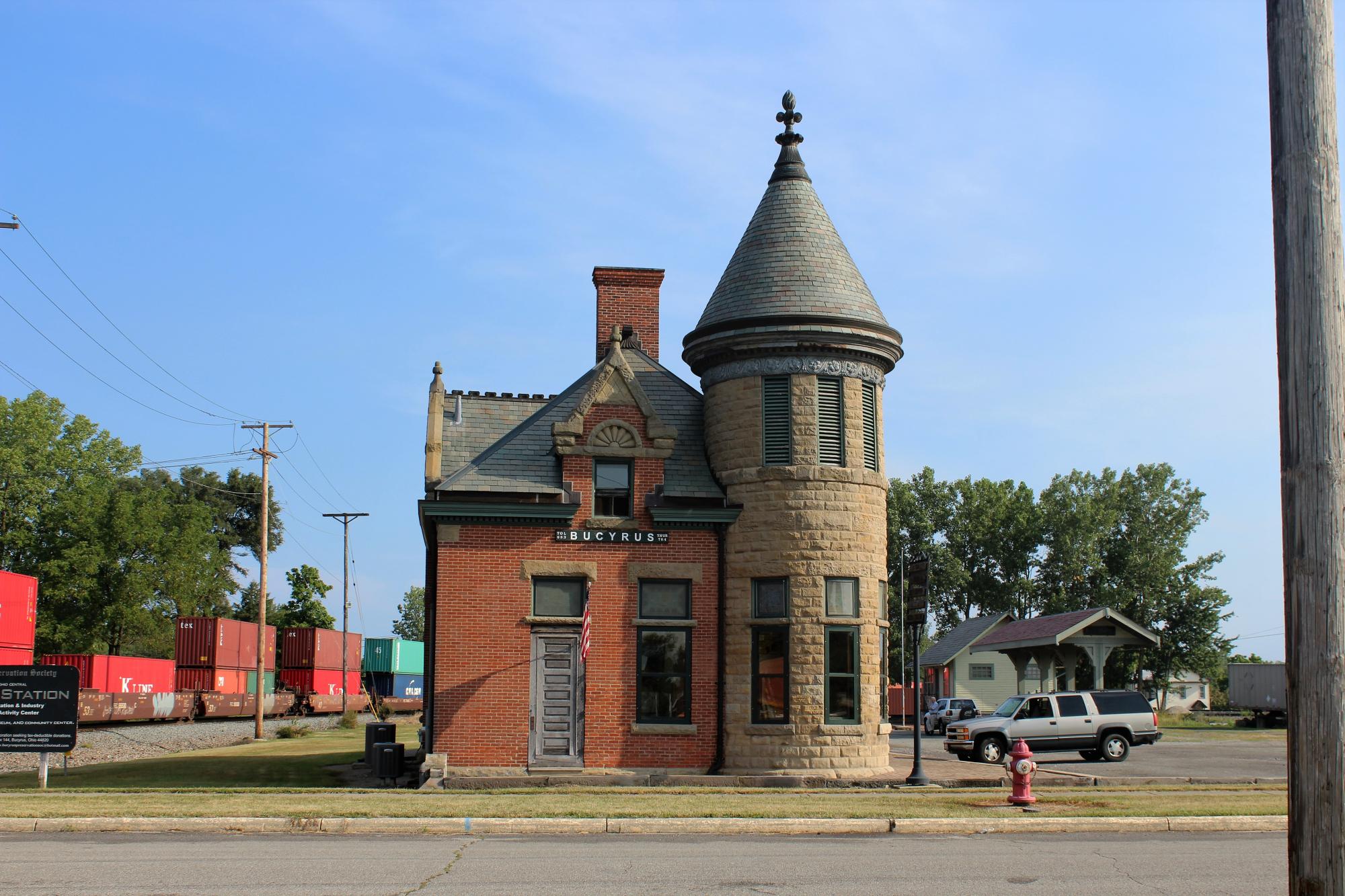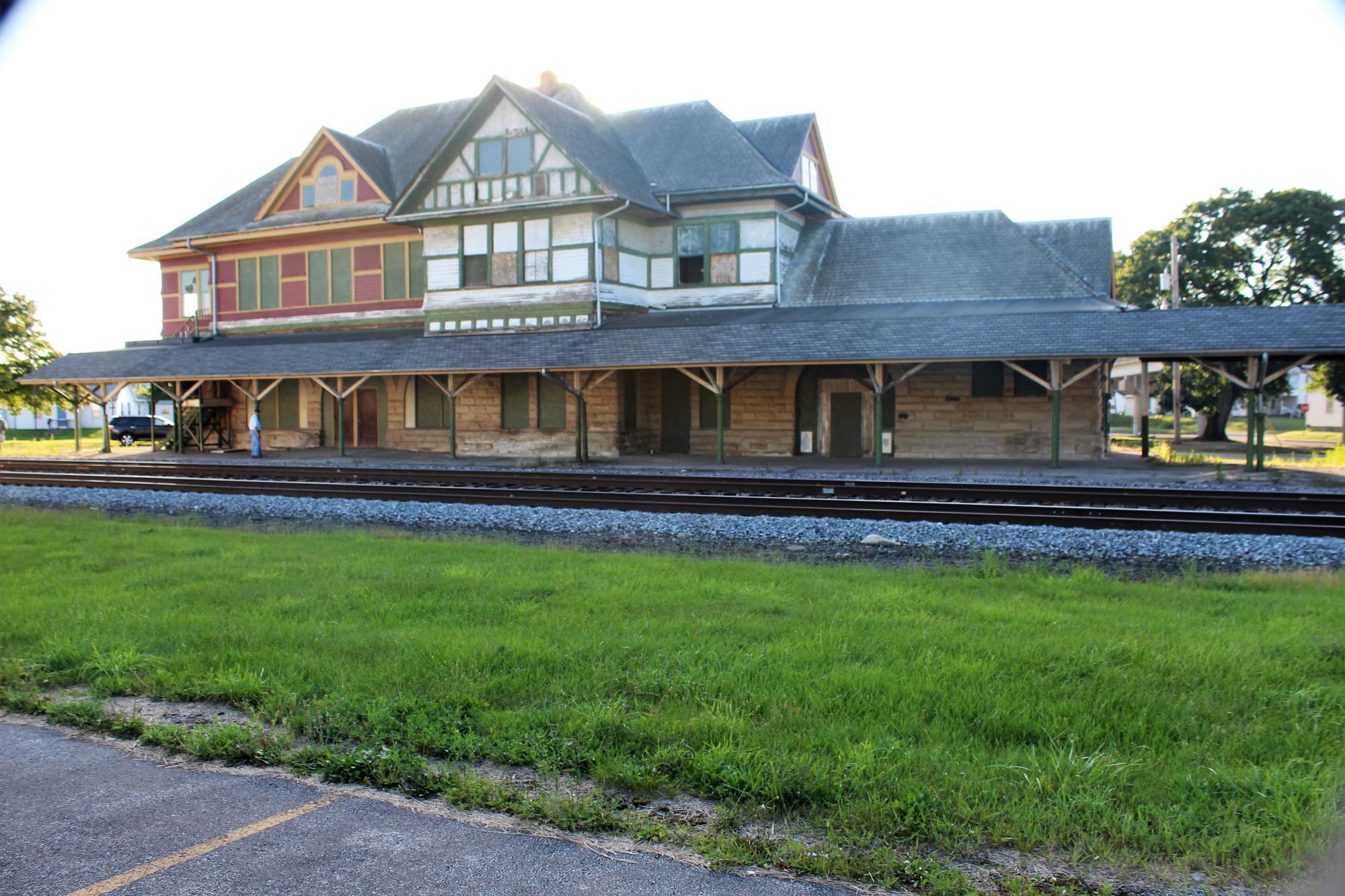 BSGR table at the 2016 show. You never know what you will find.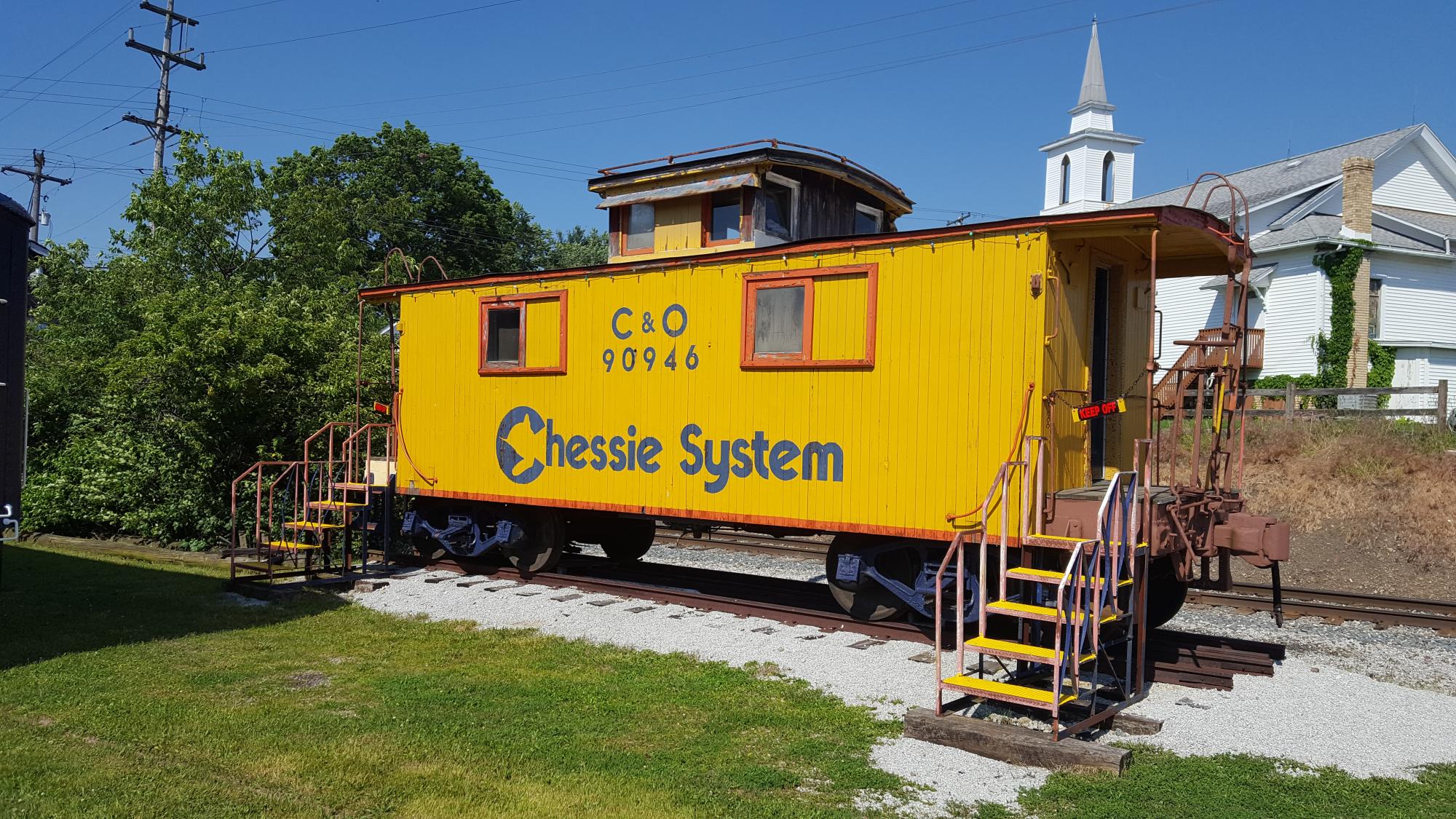 Here are two old railroad stations from Bucyrus and Galion Ohio that are in the process of being restored. Glad the towns decided to restore them rather than tear them down. Love the rounded tower.
Several people have asked for the prints that Mark had for his LED lighting clinic. I tried to post with no luck. Here is a link to his website with the prints there: http://mmg-garden-rr.webs.com/BSGR%20Basic%20LED%20Training%20Examples.pdf I hope this helps with your lighting questions and projects.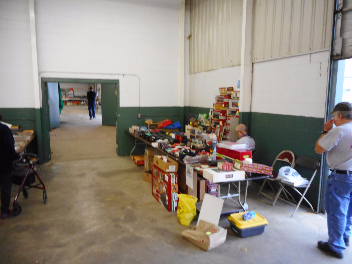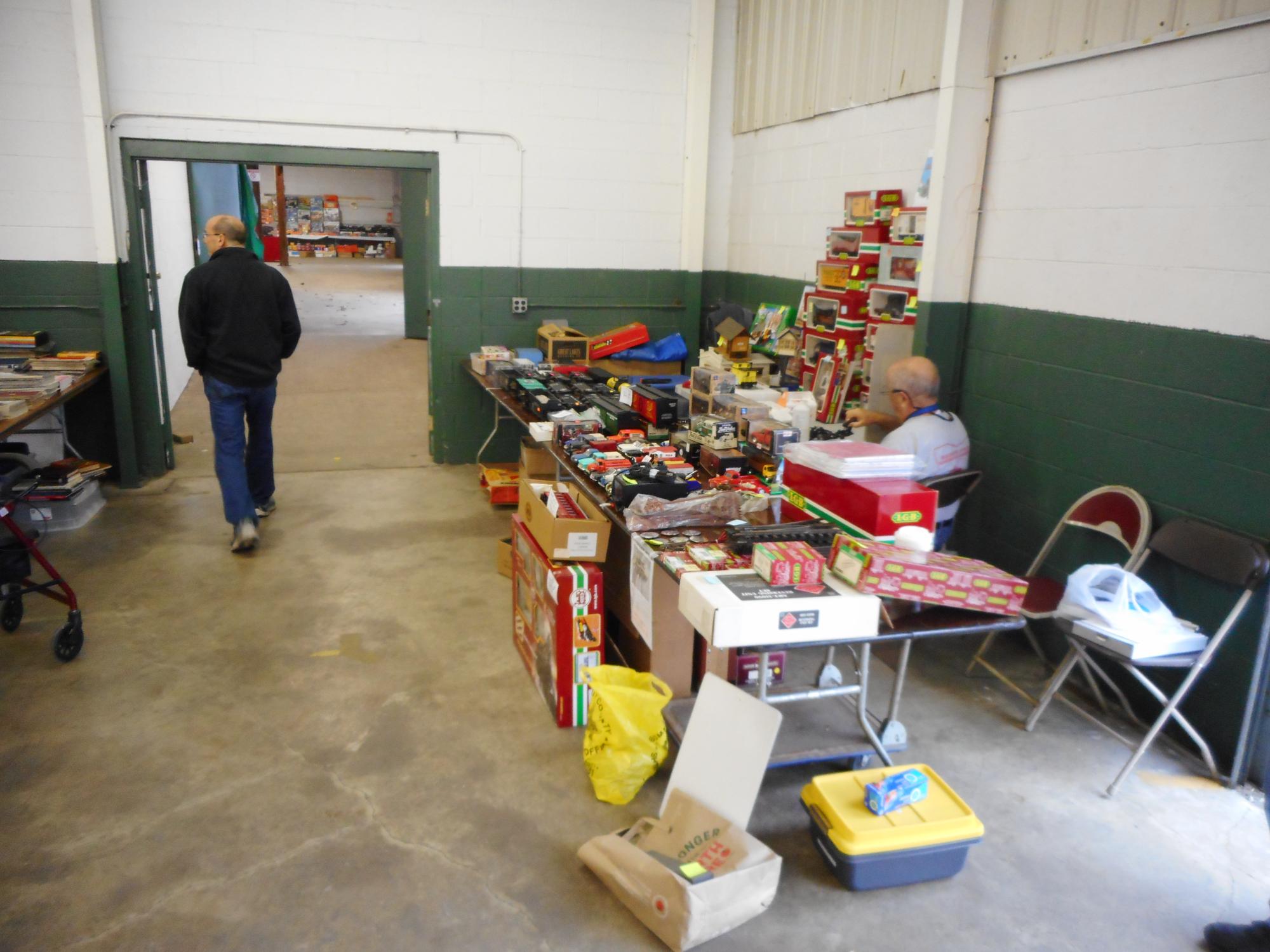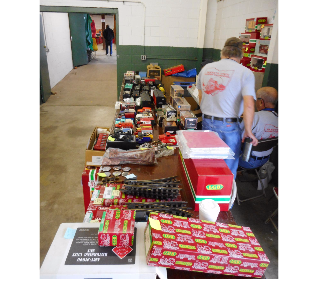 On Nov. 4th we made a trip to Stubenville, Ohio to Larry's layout for our meeting. What a FANTASTIC indoor layout he has. The detail makes you think you are in a real town. Great job with your trains.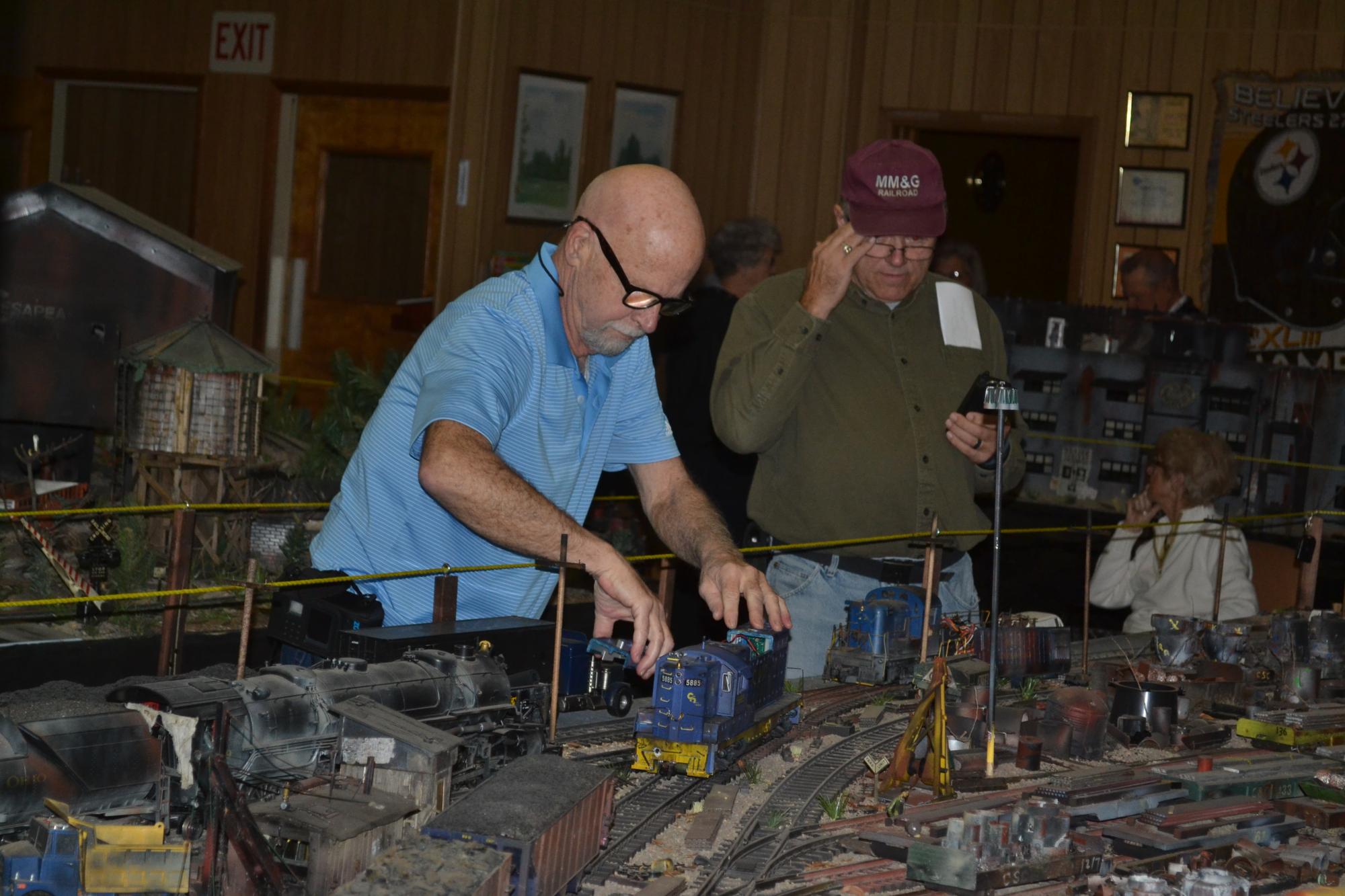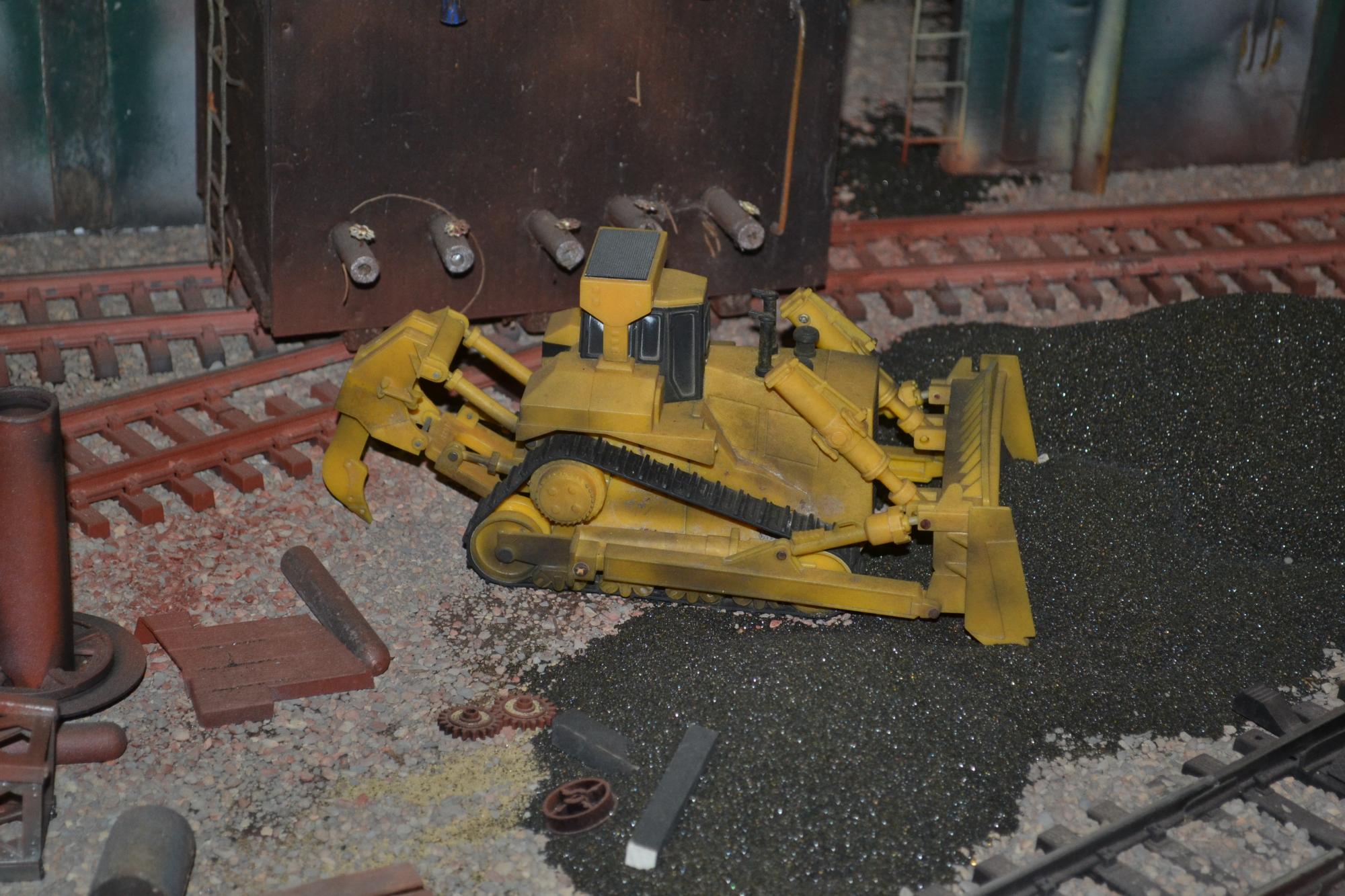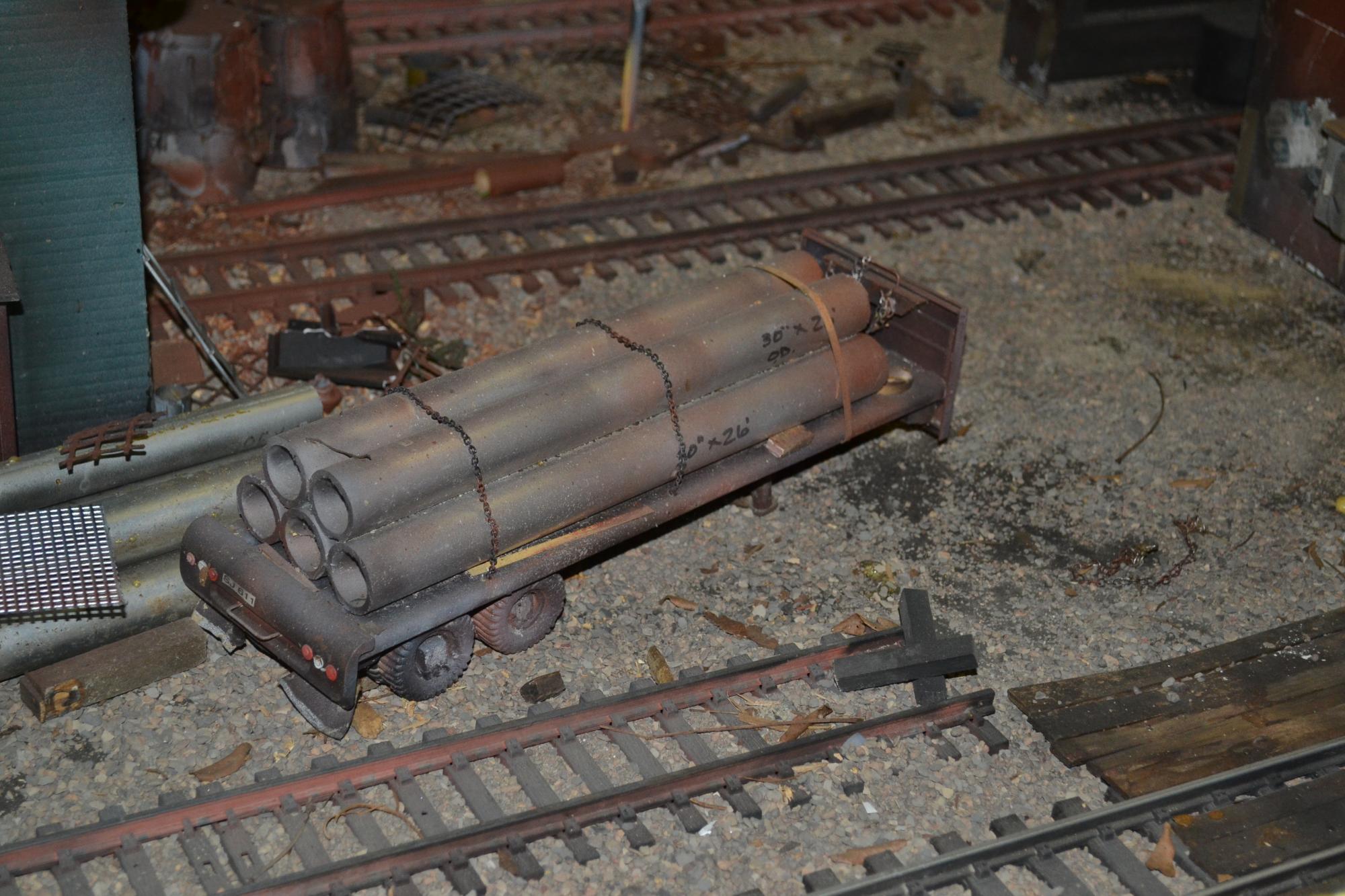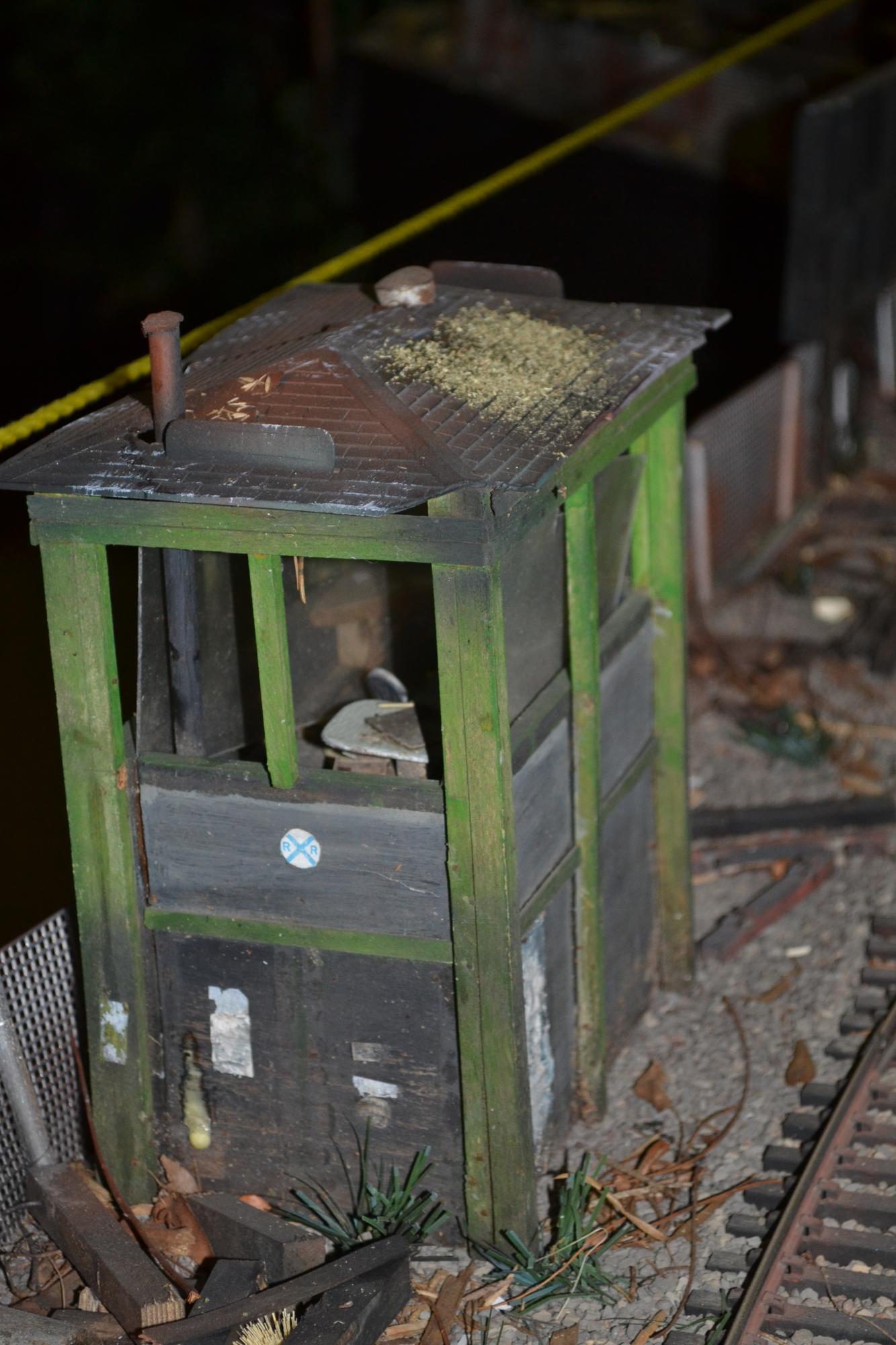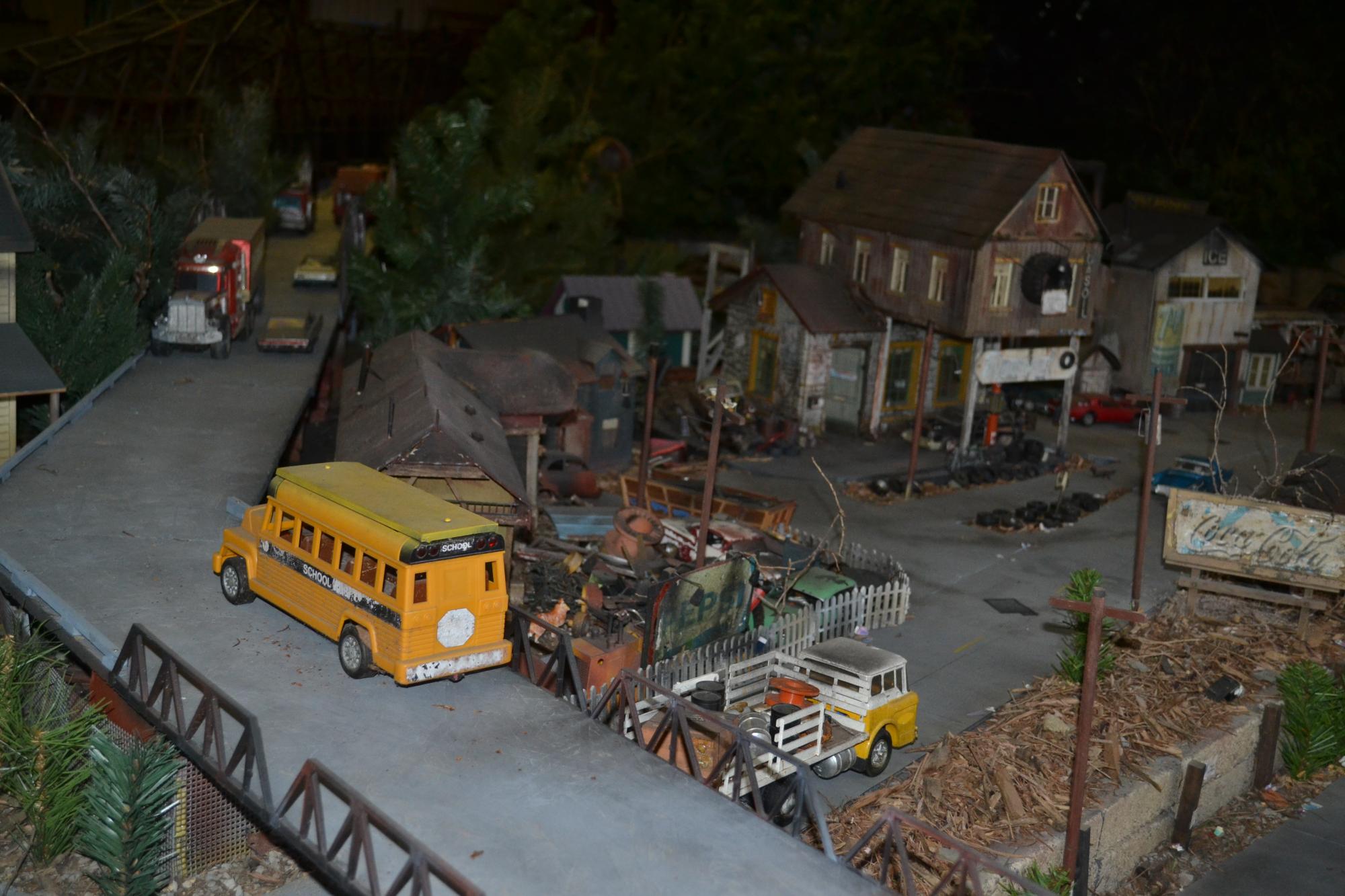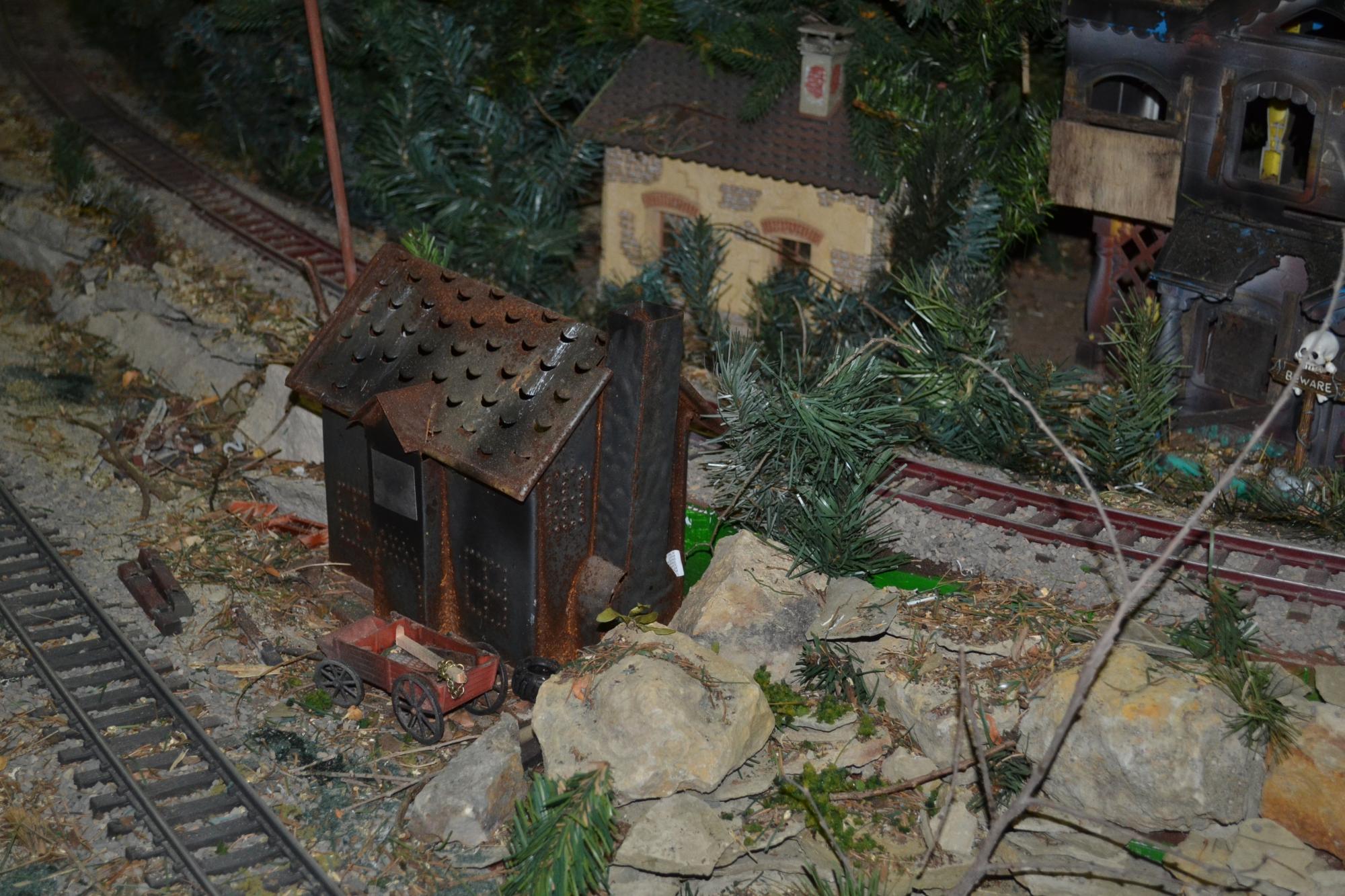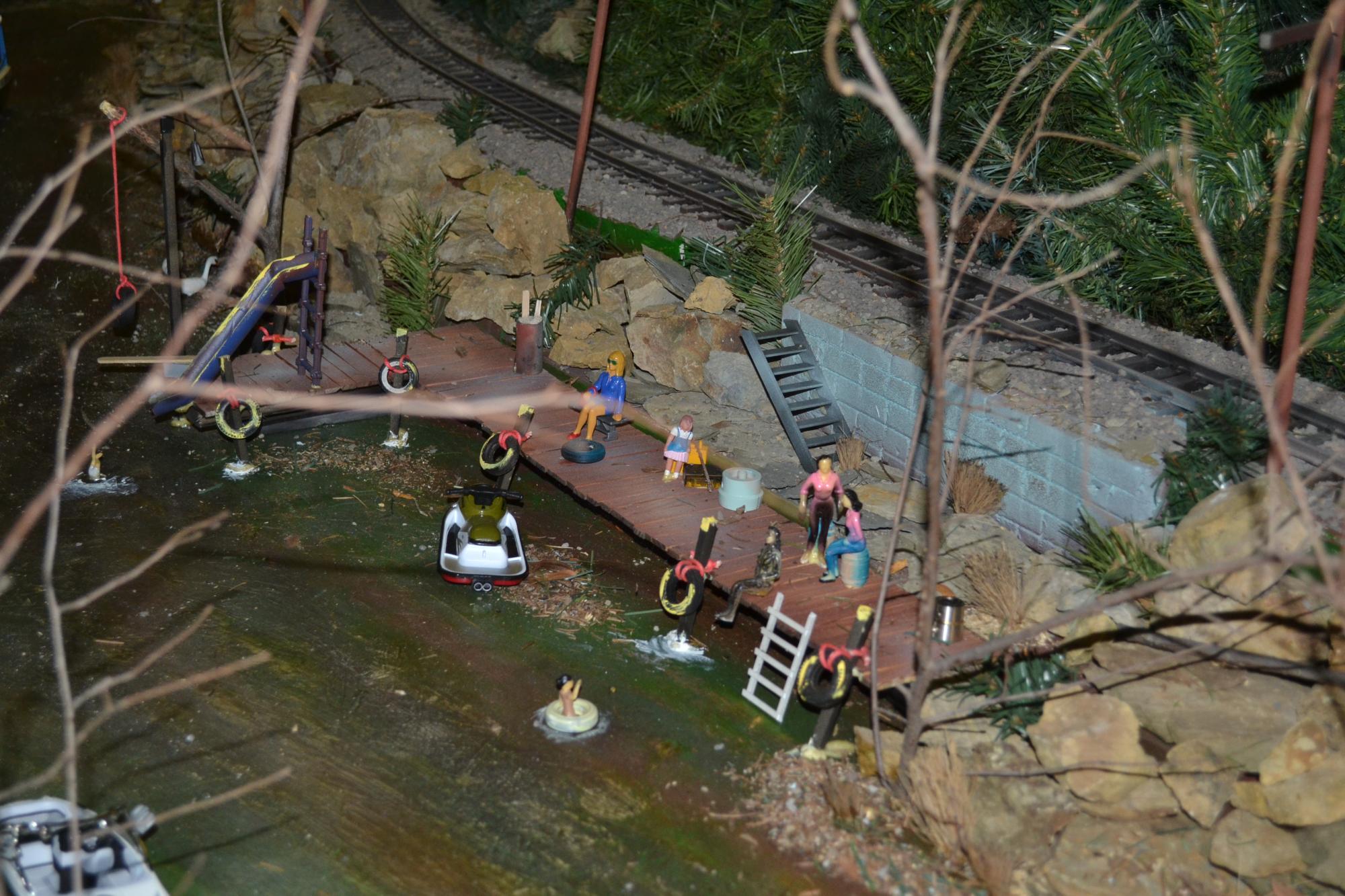 To see more of this layout here is a Youtube link to check out: https://www.youtube.com/watch?v=wuohzqnxIOc
And another link is: https://www.flickr.com/photos/13478847@N07/sets/72157689009835584/

ENJOY!!
2018 ANOTHER NEW YEAR OF PLAYING WITH TRAINS
It was a cold snowy night but 15 brave members made the trip to the ACME store party room for our first meeting of the year. Thank you to our hosts. After a rain to freezing rain to sleet to snow we made it. Everyone had a great time shared stories, projects and tips to the group. Mark did a work clinic on making a rerailer out of wood that those interested built. He had the wood cut, labeled and a paper showing how to build it. Great project, I like mine. Thanks Mark. I know like most, you are ready for Spring to arrive. Until then we will have to get thru these cold days watching train videos and building this years new projects.
Rerailer project to put rolling stock on track with ease.
APRIL 2018 MEETING IN GREEN
Even with the 3 inches of snow about 22 made the trip to our get together at the John Torok Senior Center in Green. This has worked out well for me in the past since you never know what the weather will be like. I think it is a great facility. I did include pizza and all brought snacks for us to enjoy. I know food is not the normal item at our get togethers/meetings but since this took in lunch and almost diner, I thought this might take the edge off. I asked by vote prior and most said yes but put out a donation can. I did and THANK YOU to those who enjoyed it.
CLINICS
*FIRST
Jim did a clinic on 3D Printers and using them. He told those interested how his is a kit he assembled and showed us things he made. A lot of questions and answers. Pretty neat the things he has made.
*SECOND
Rick showed us how and what to do for a Spring tune up on your rolling stock and engines. Really informative and good things to know for those Summer running sessions.
*THIRD
Al gave a demo and talk on adding weight to your rolling stock. He uses many common items, aquarium gravel, cut craft glass, old lead from wheel weight and gun shot. The weight you add is up to you be it 1,2,3 pounds or?? Really interesting.
*FOURTH
Gene showed us how he adds detail to his projects using common scraps we throw out everyday. That's why I never throw away anything, ask Debbie! Ladders, antenna masts, roofs made from corrugated pop cans and how to make it. Good topic
*FIFTH
Mark showed 3 of us how to make a meter car to check how much current your engine is drawing. I supplied the Harbor Freight meters and those making one supplied the cars for it. Mark had all the other things needed and asked us to put a donation in the club can for it. Now to go battery!
I want to give a BIG THANK YOU to all who presented at these clinics. You are what makes the group interesting.
All in all, we had a great time. A lot had their own discussion groups and others mingled about.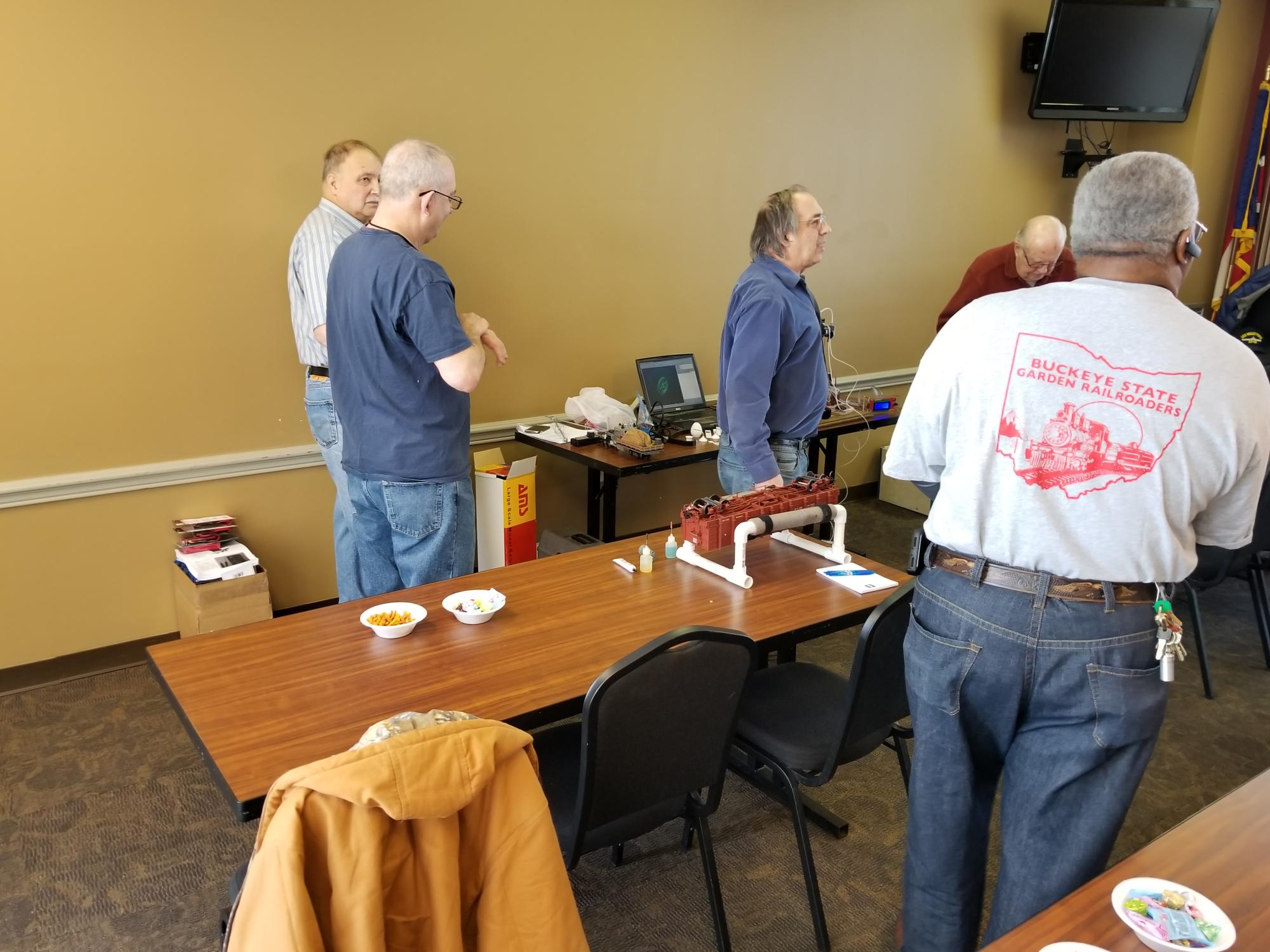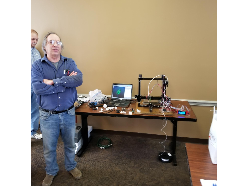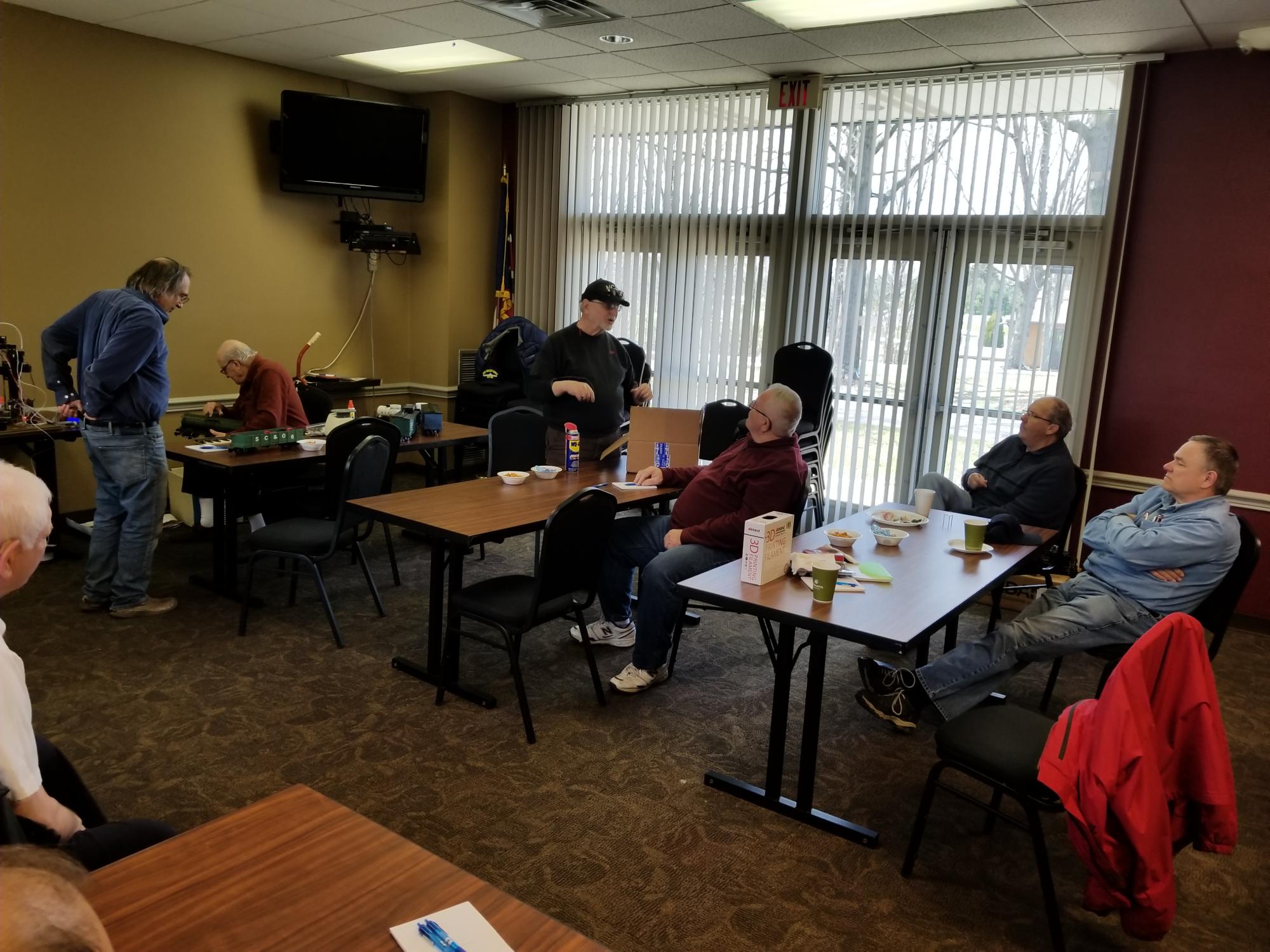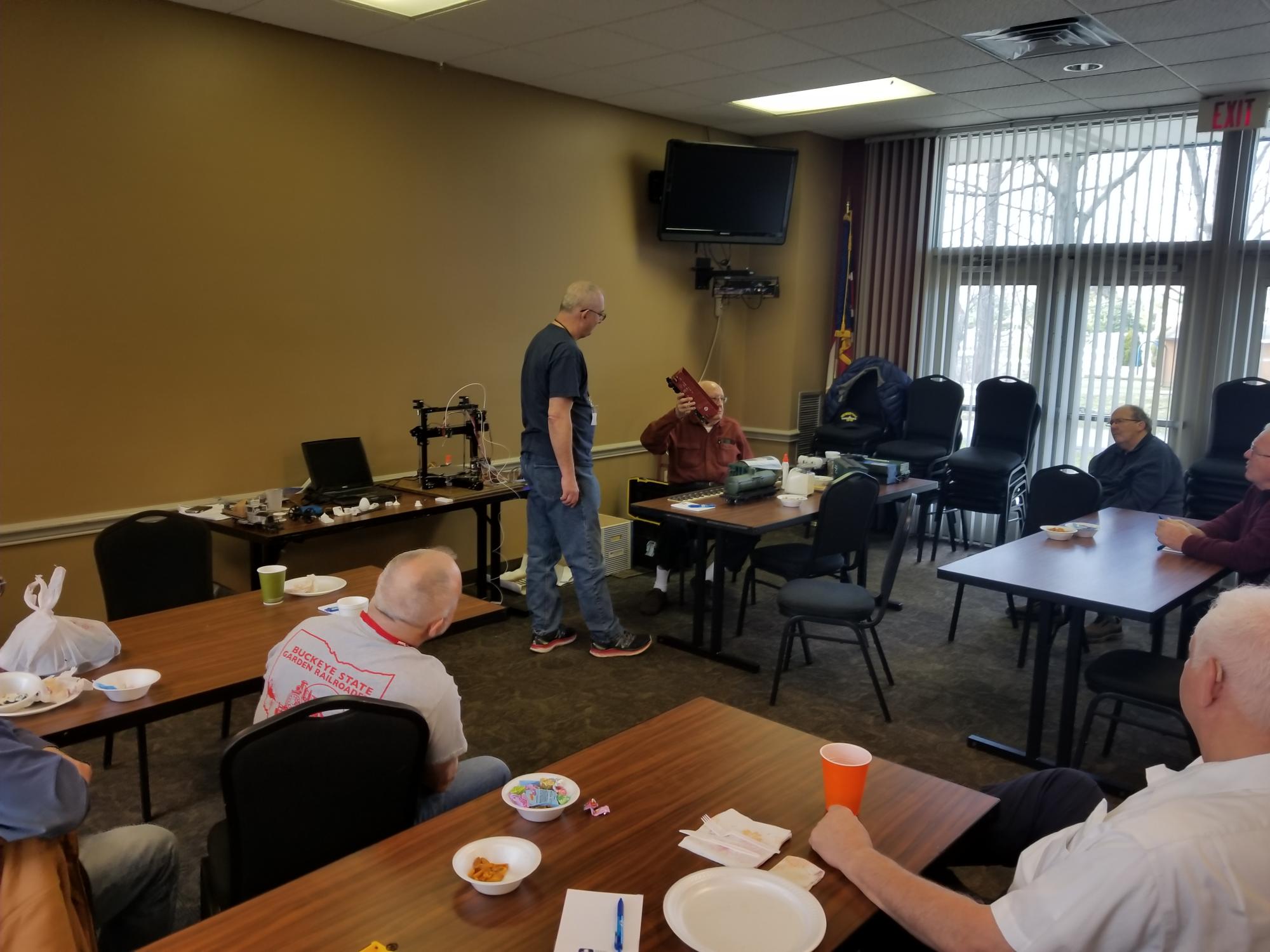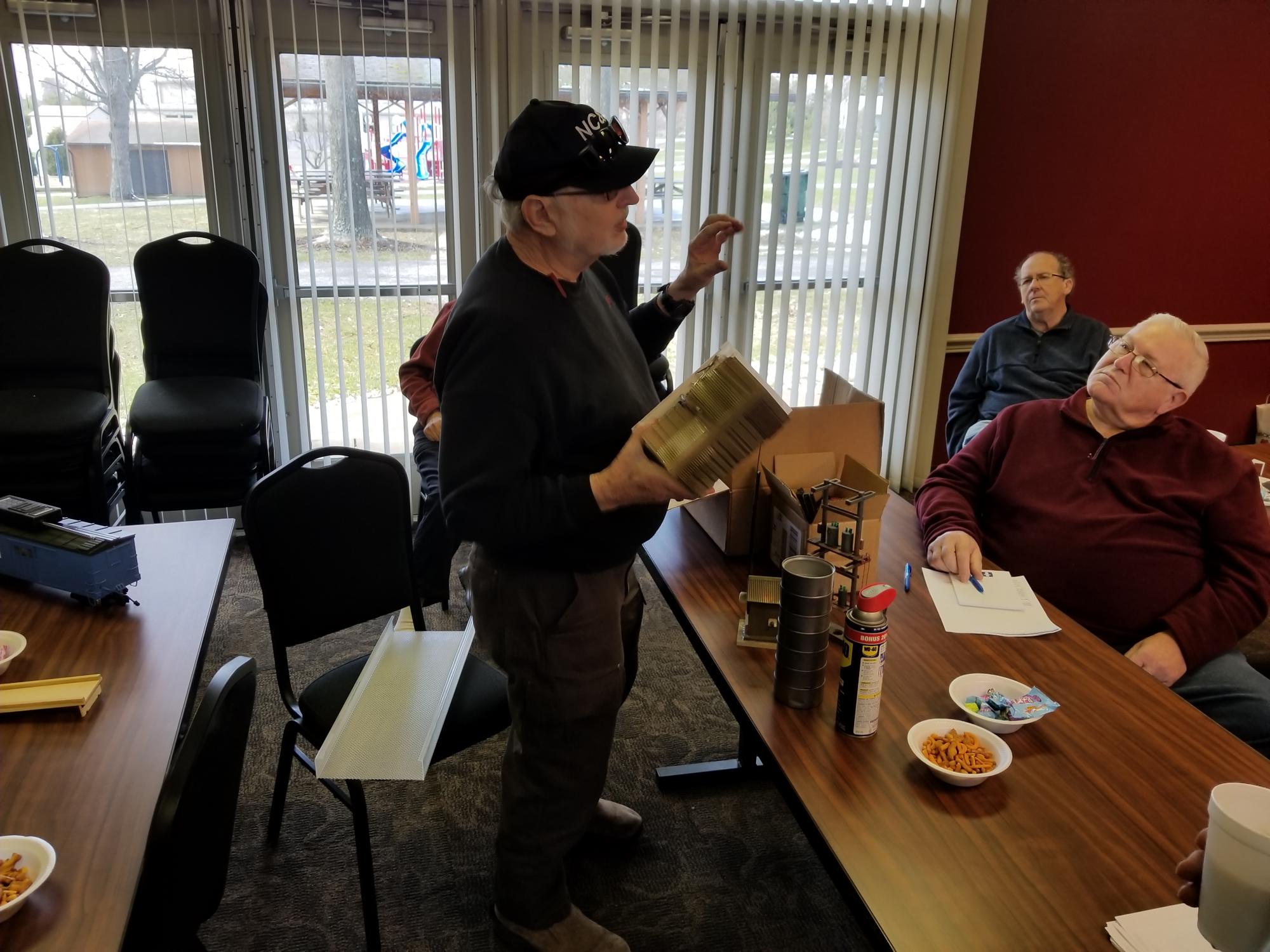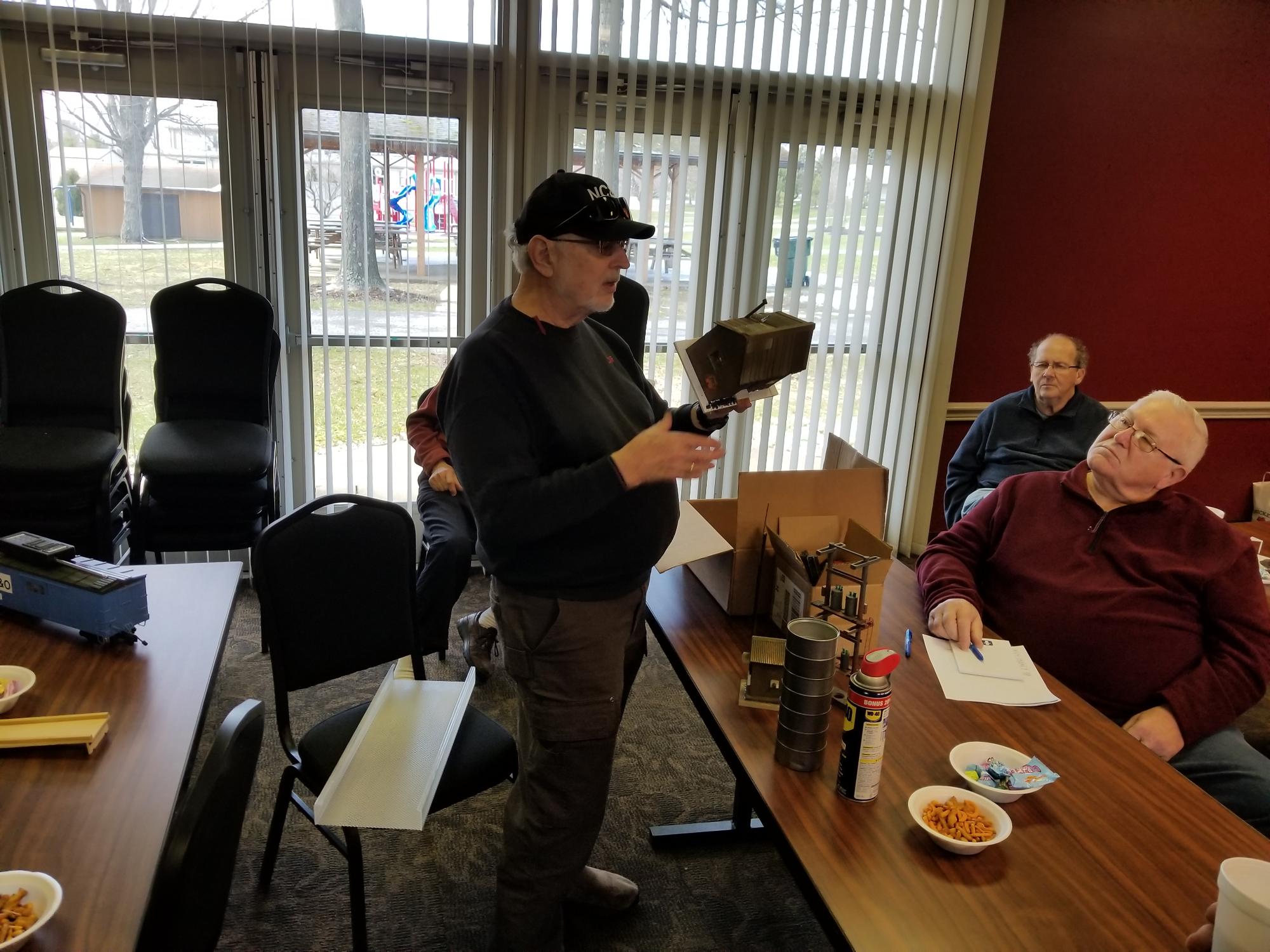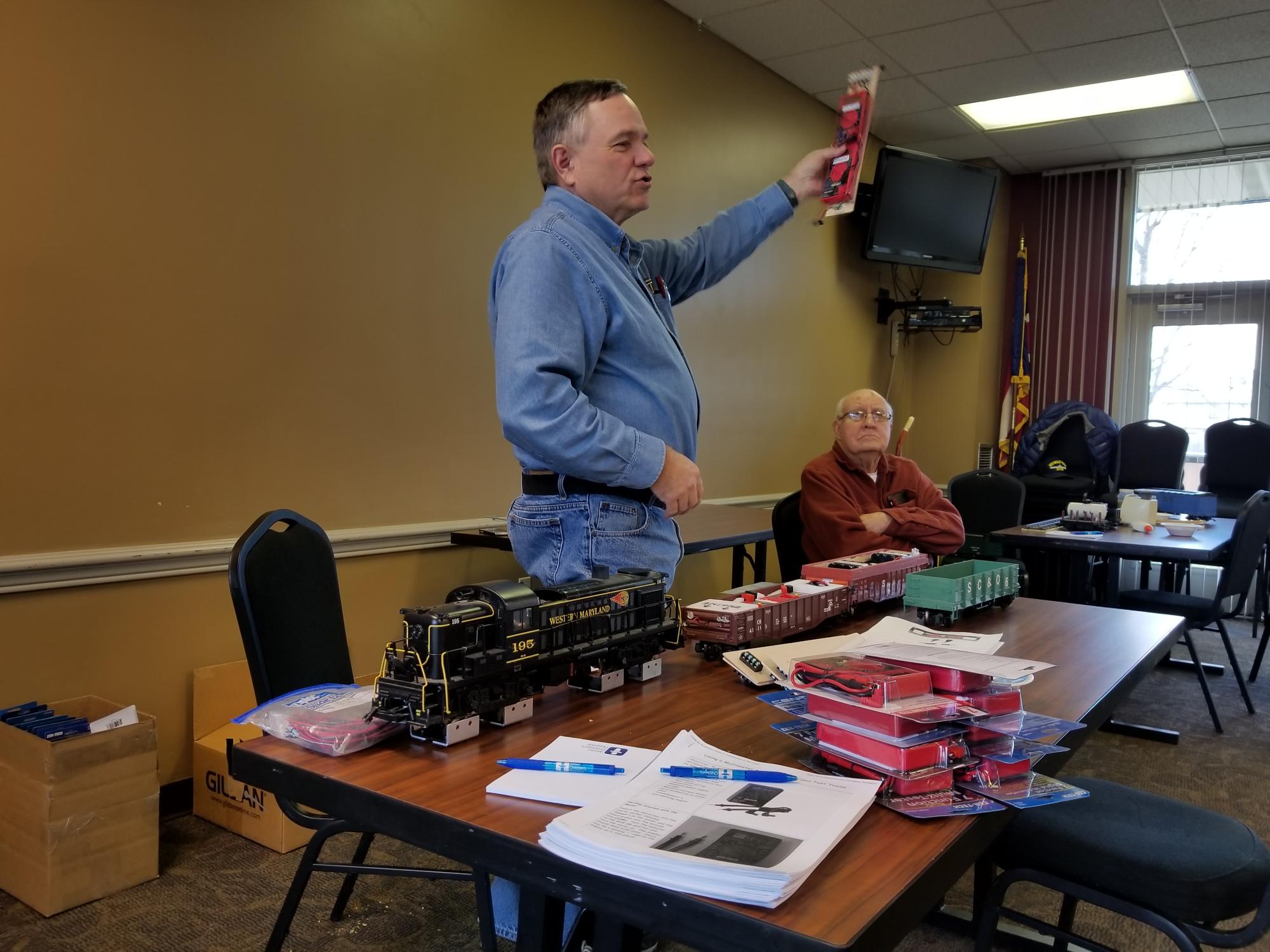 MAY 2018
May day at Marks. Mark held an Open Fun Run Day that turned into a weekend for any of the BSGR's that wanted to come out and run trains. Saturday the weather did not cooperate but some still showed up and Sunday it was hot but a few more attended. Mark is all battrery power but he encourages members to bring theirs to run or he letsus use his. Bob brought hot dogs to grill and Mark turned into the cheif for us. Another great time.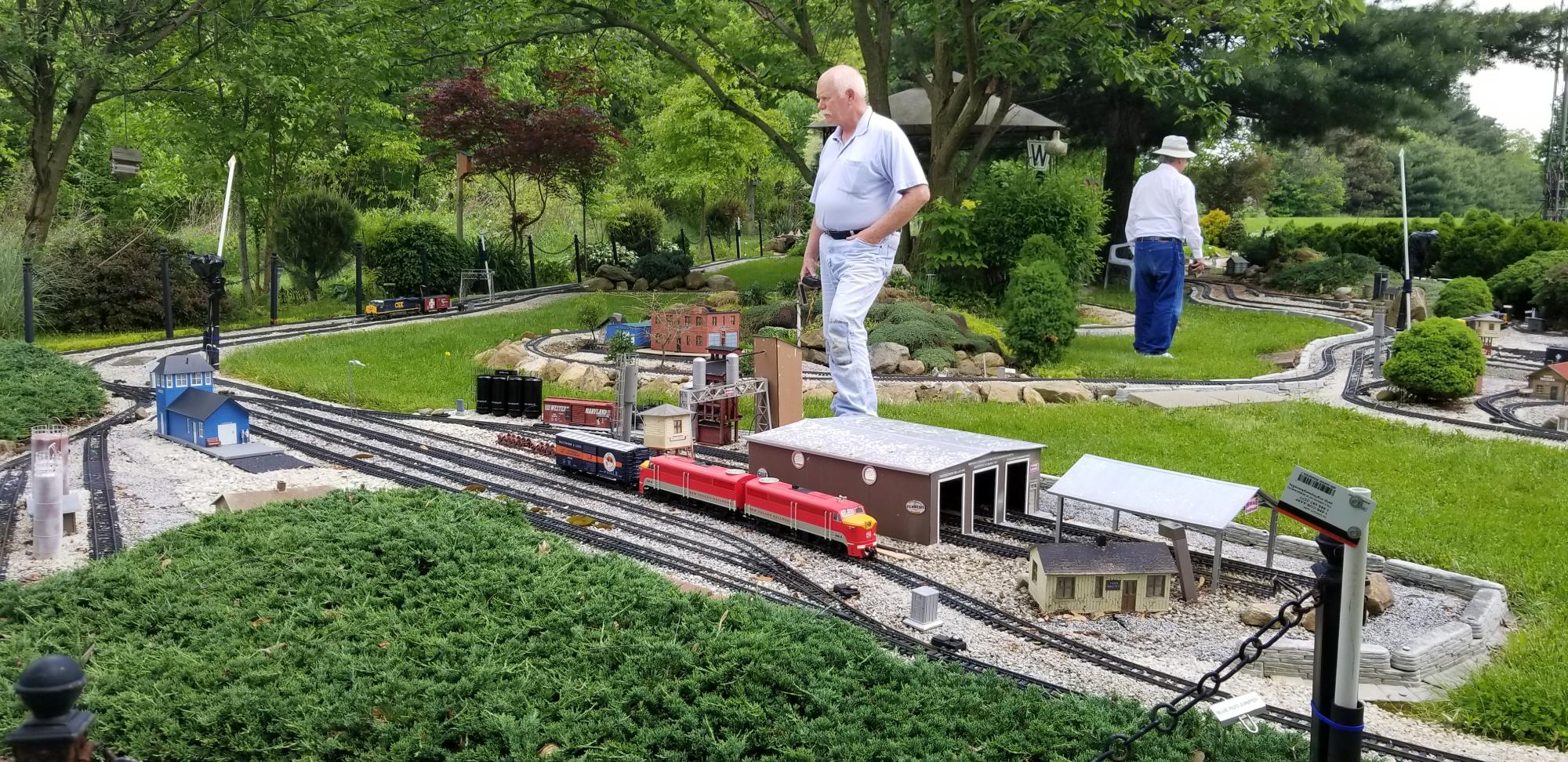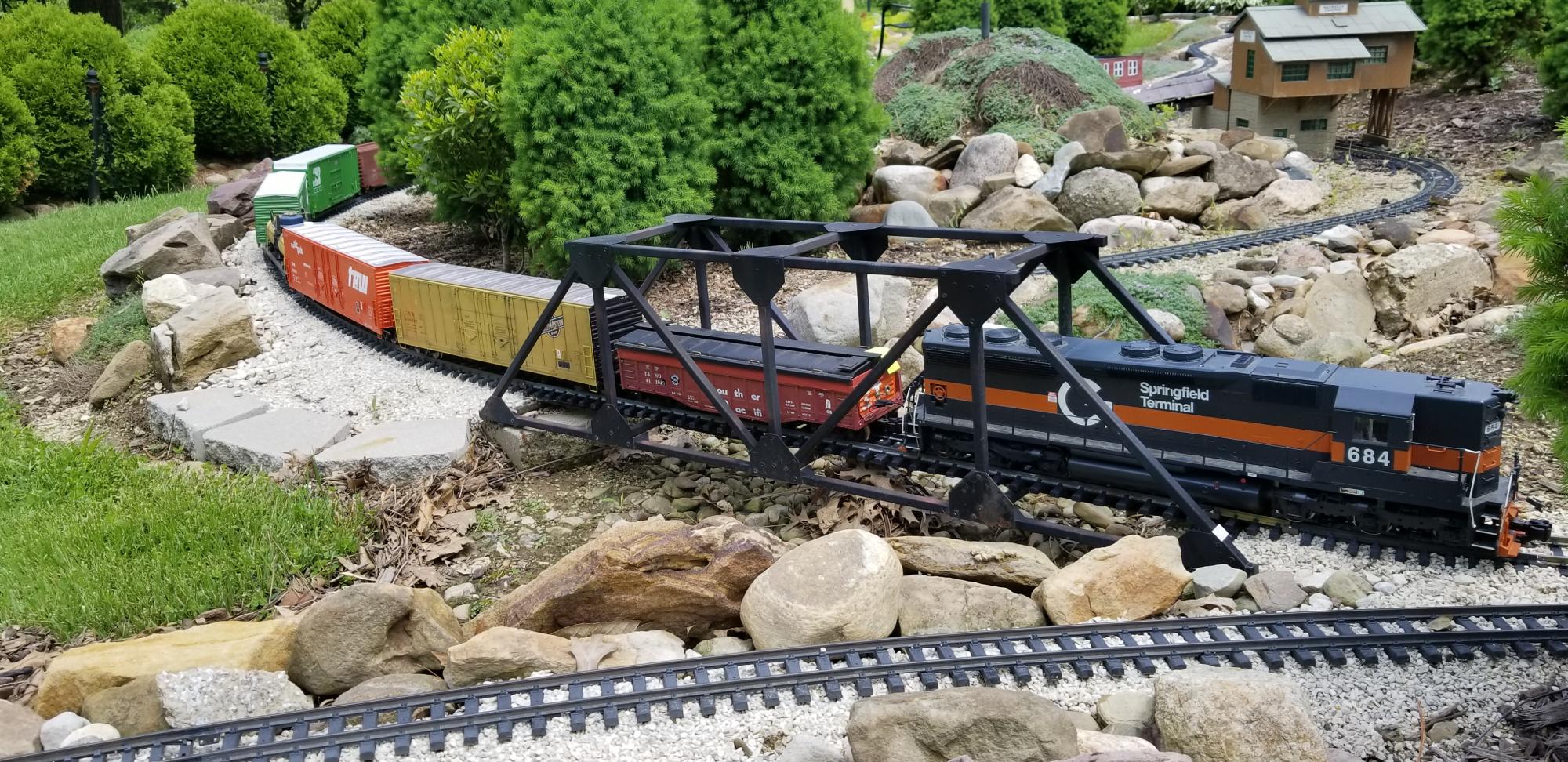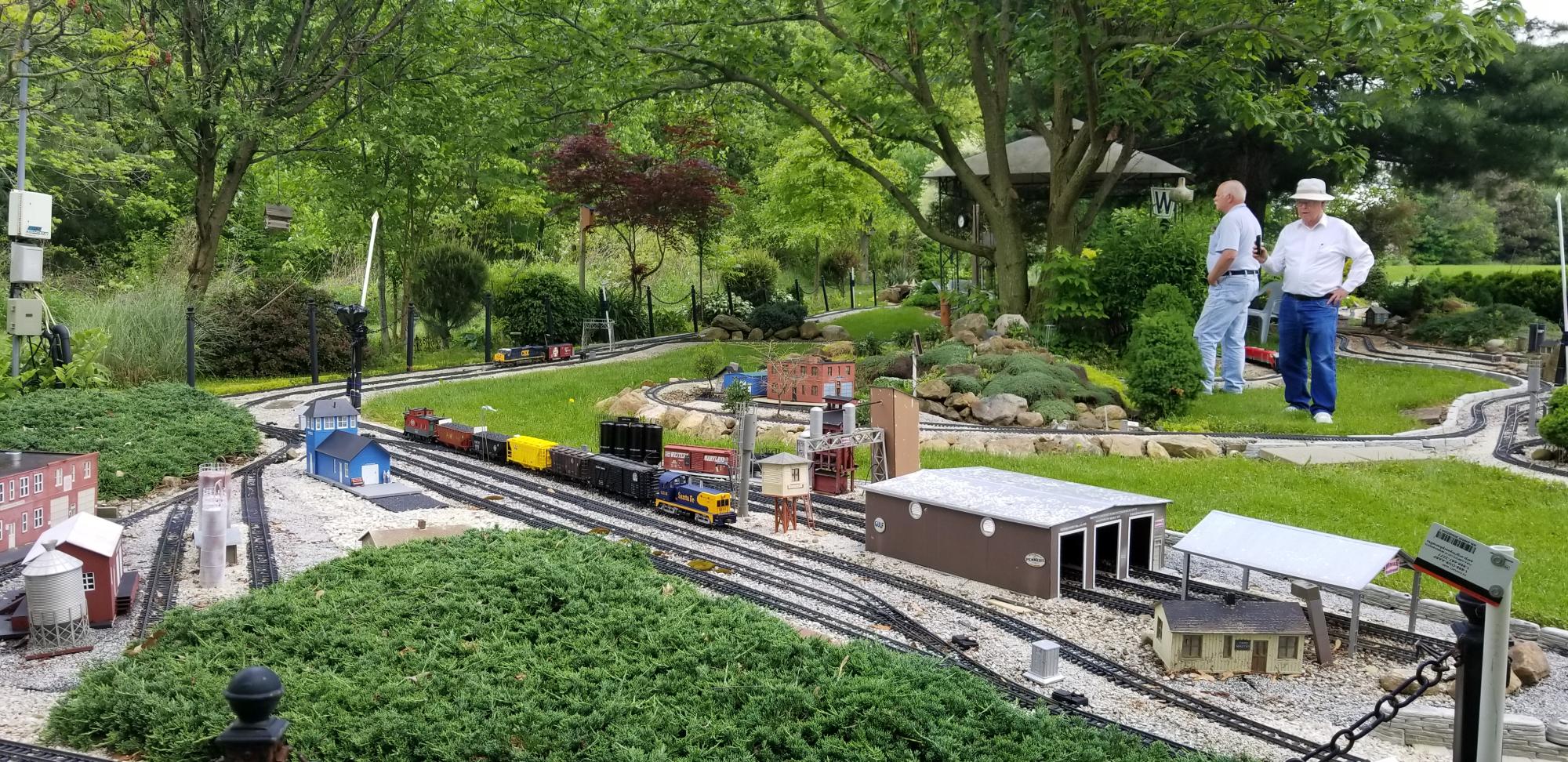 JUNE 2, 2018
Several members helped out with the Kid's Are Number One run at Children's Hospital in Akron. This is a yearly event they have held for some time and we have been a part of it the past few years. The hospital always welcomes us and appreciates our help with it. I had coloring books, crayons, Thomas coloring pages and of course train whistles! One little boy was watching and looking and said, "Thats new, that wan't here last year, thats new"! He was here last year and remembers what we did. Just when you think people don't notice things you get surprised! I try to add to the layout each year.
Dan and Debbie ran in the race again this year. Dan came in first for his age group and got a trophie and Debbie got a trophie for her group.
They have us scheduled again in 2019.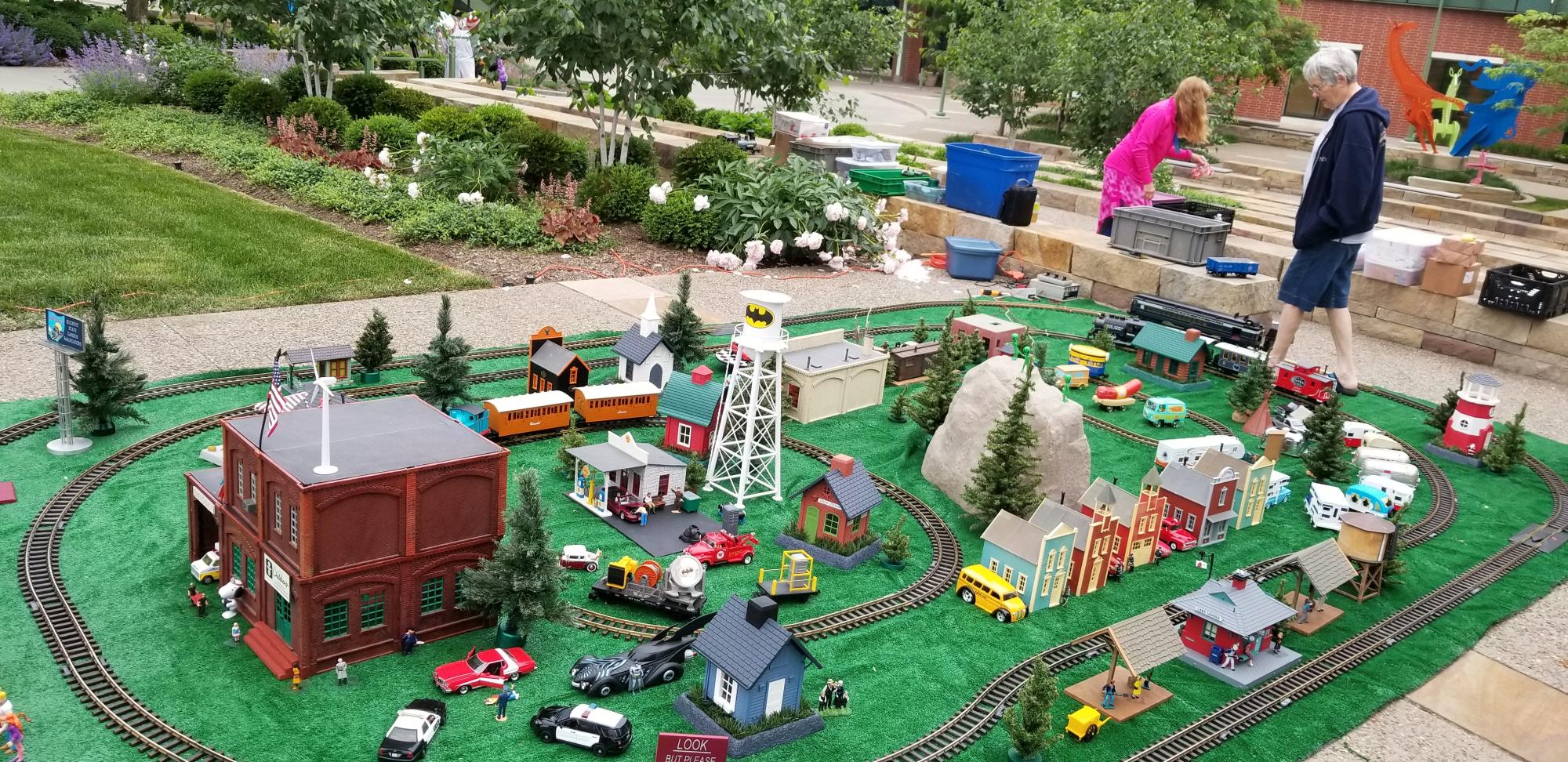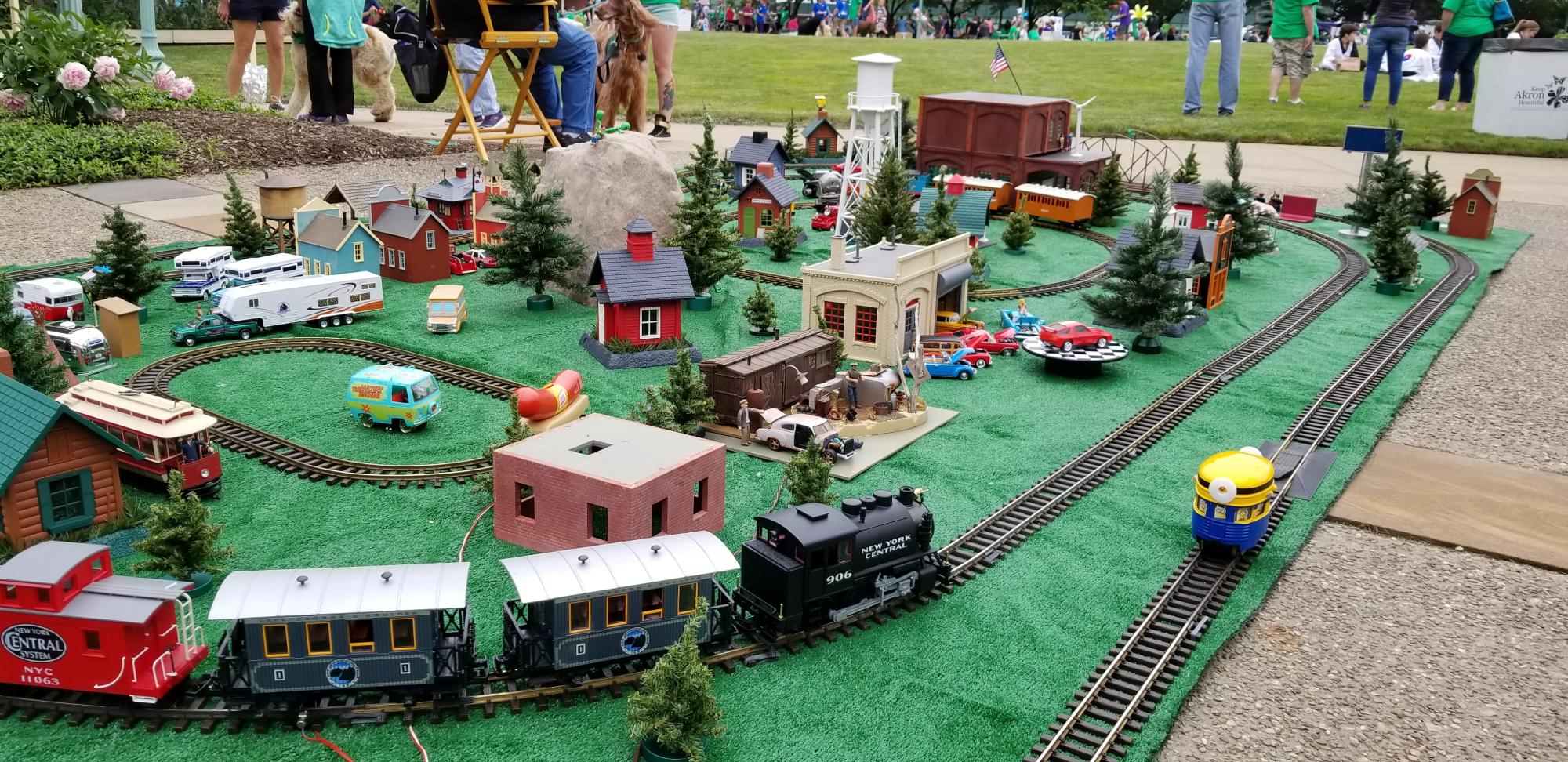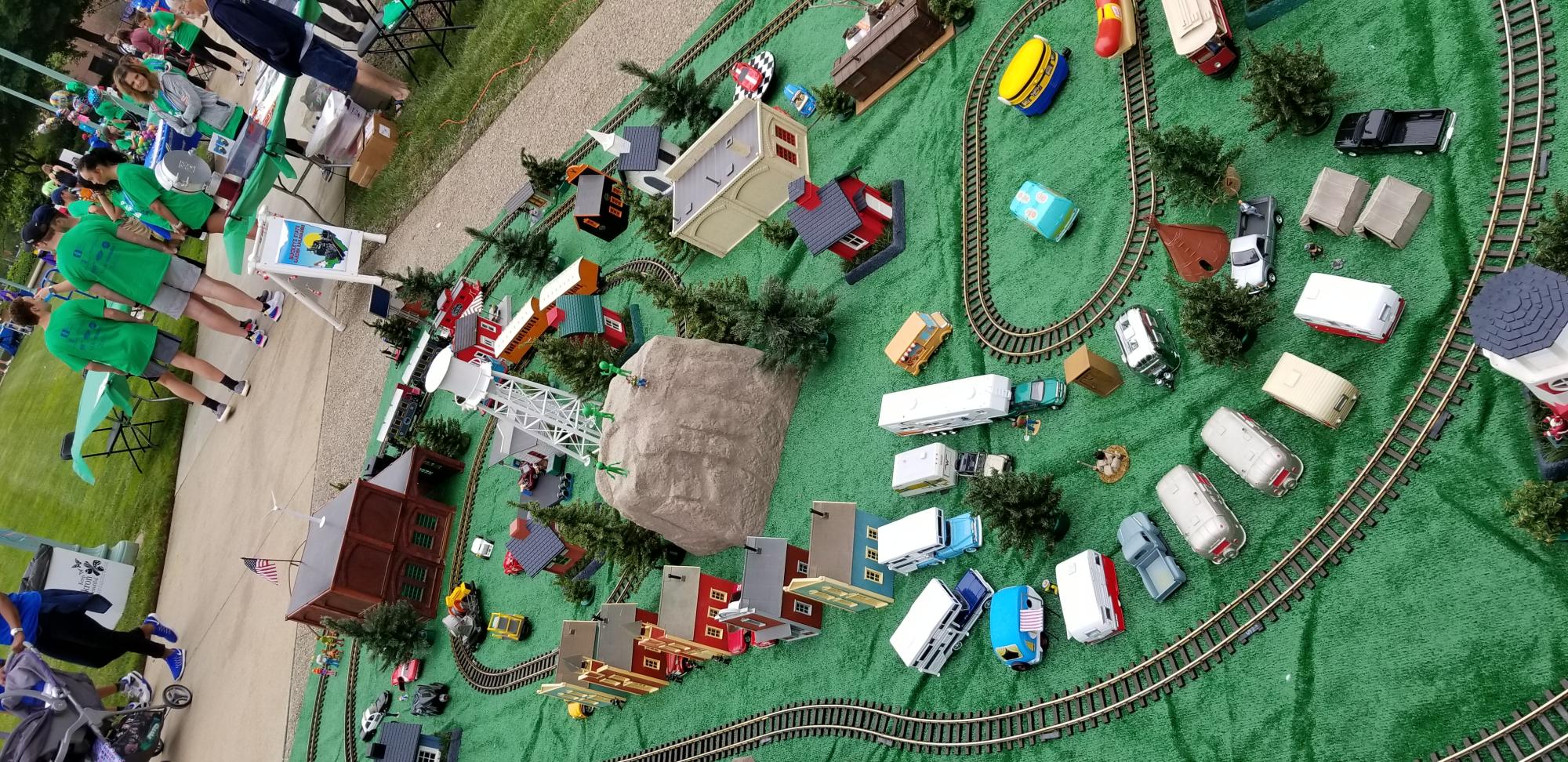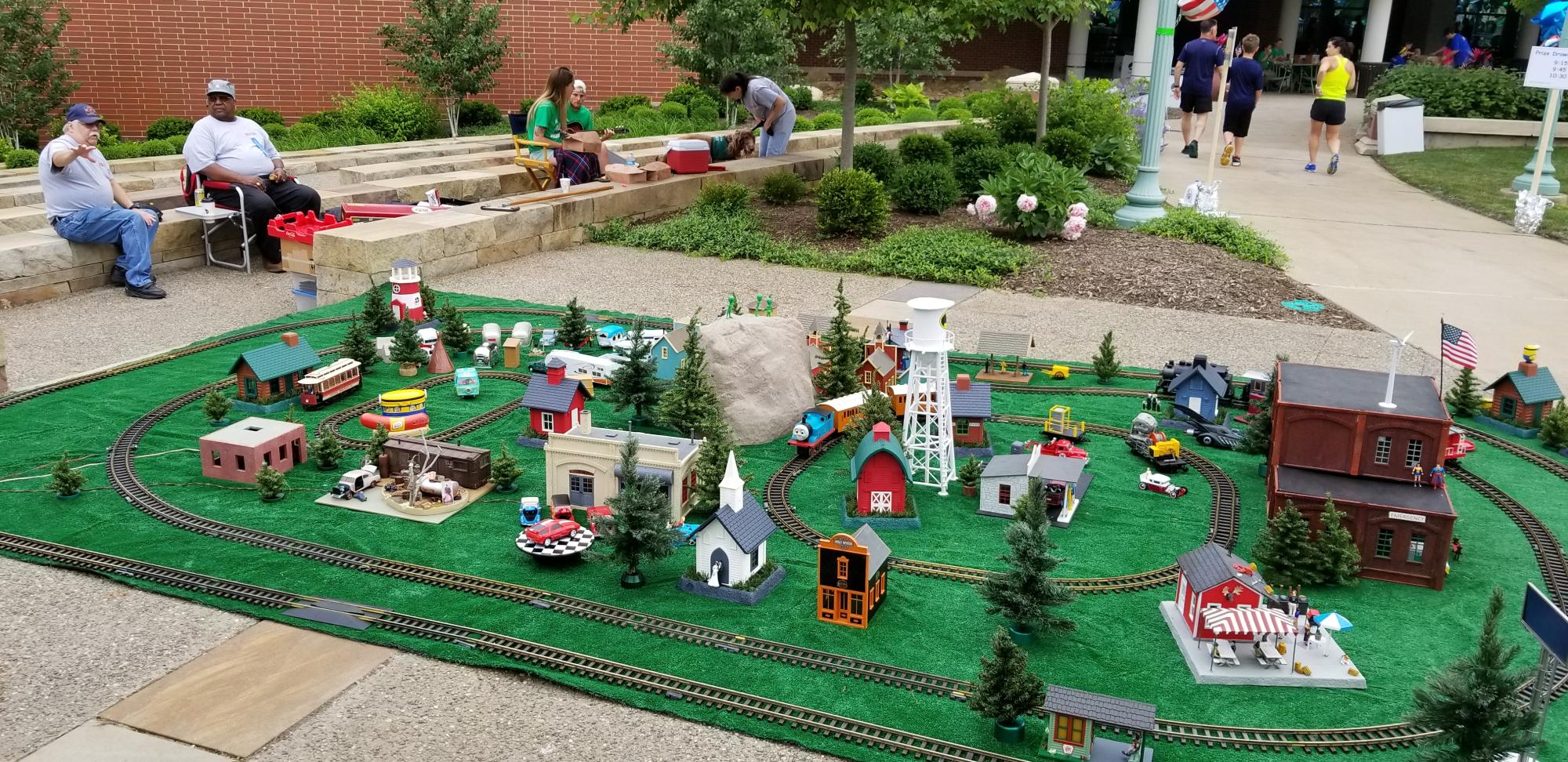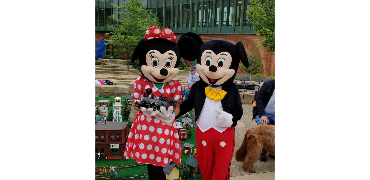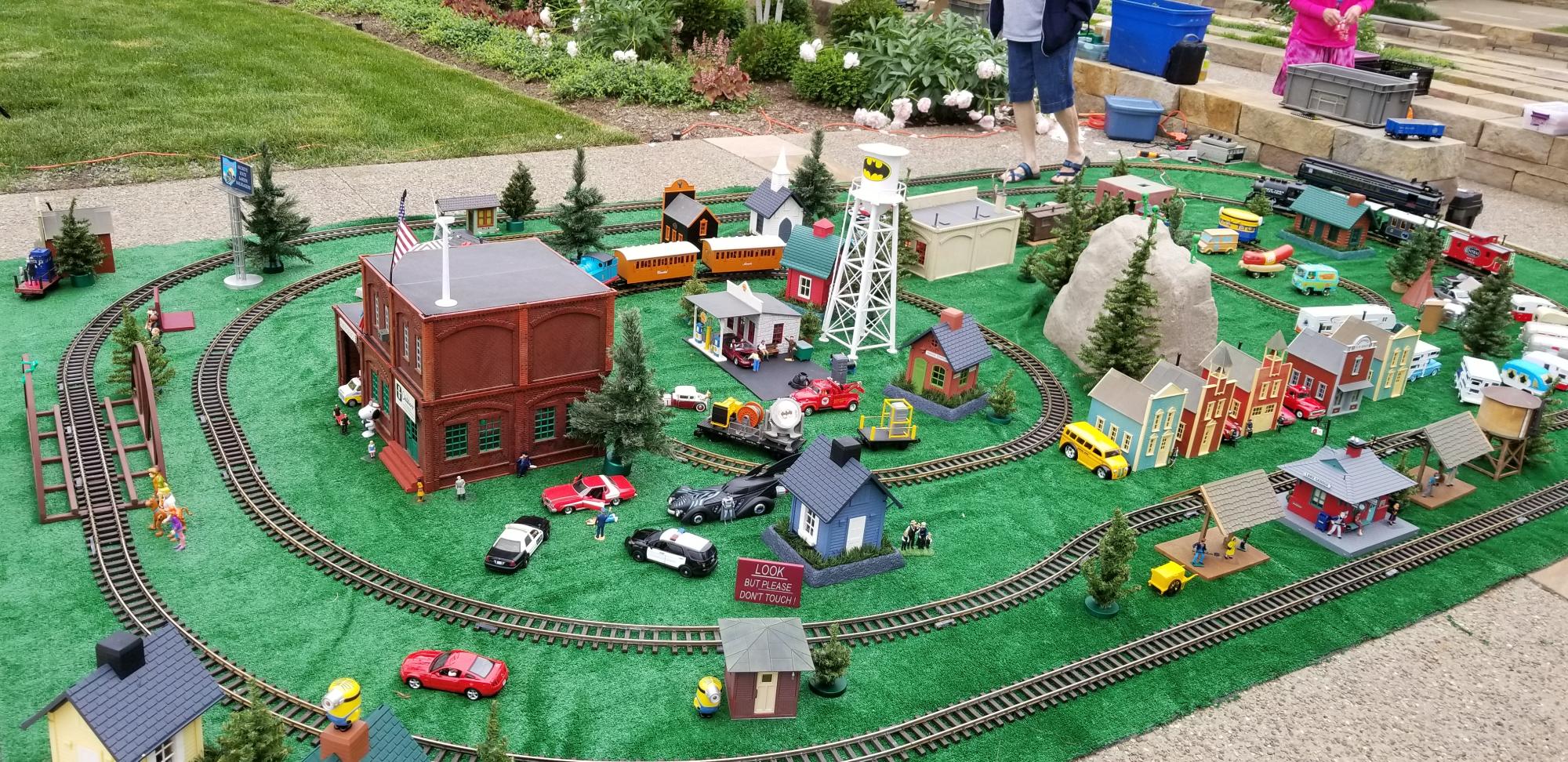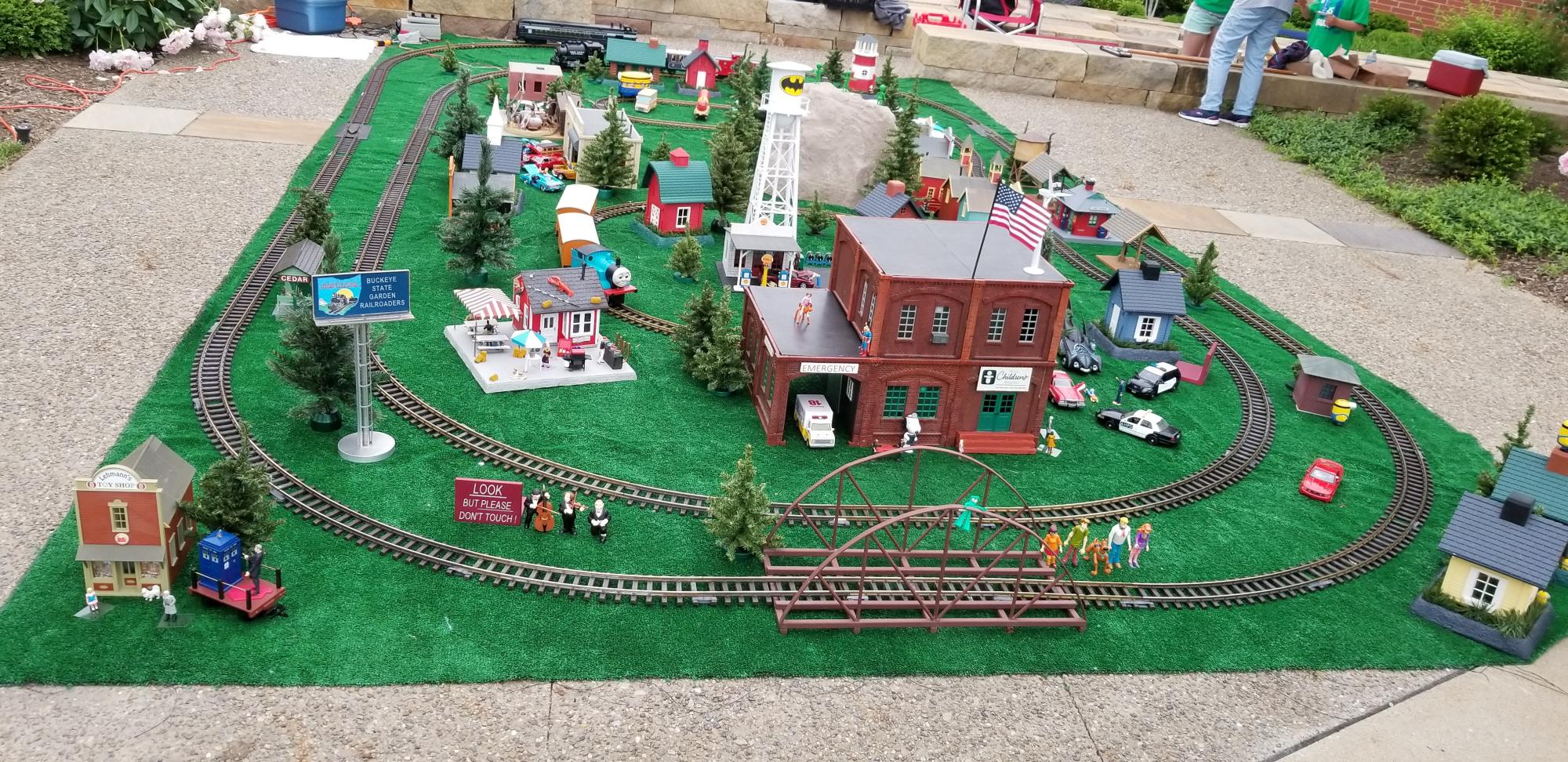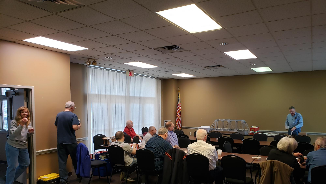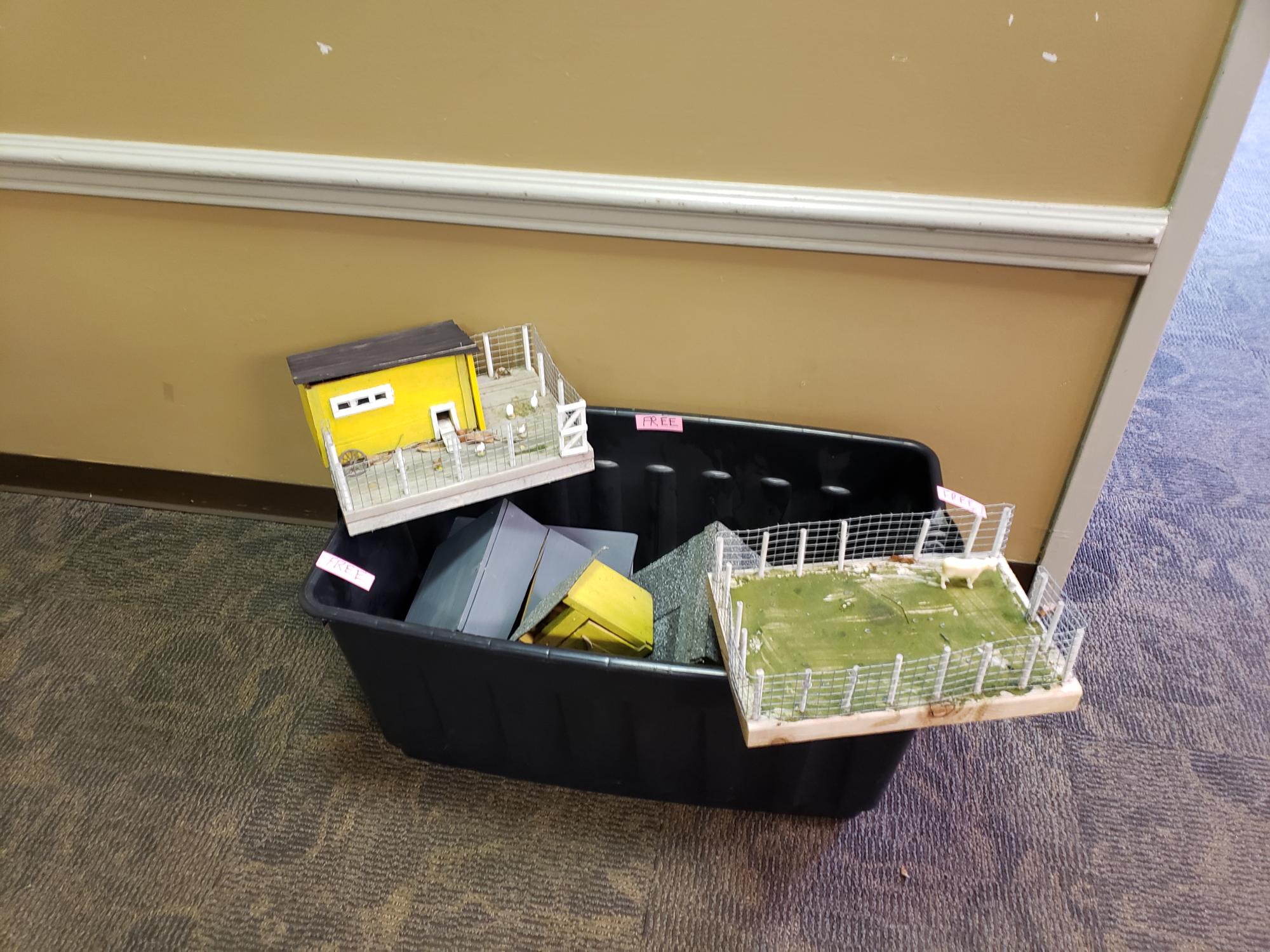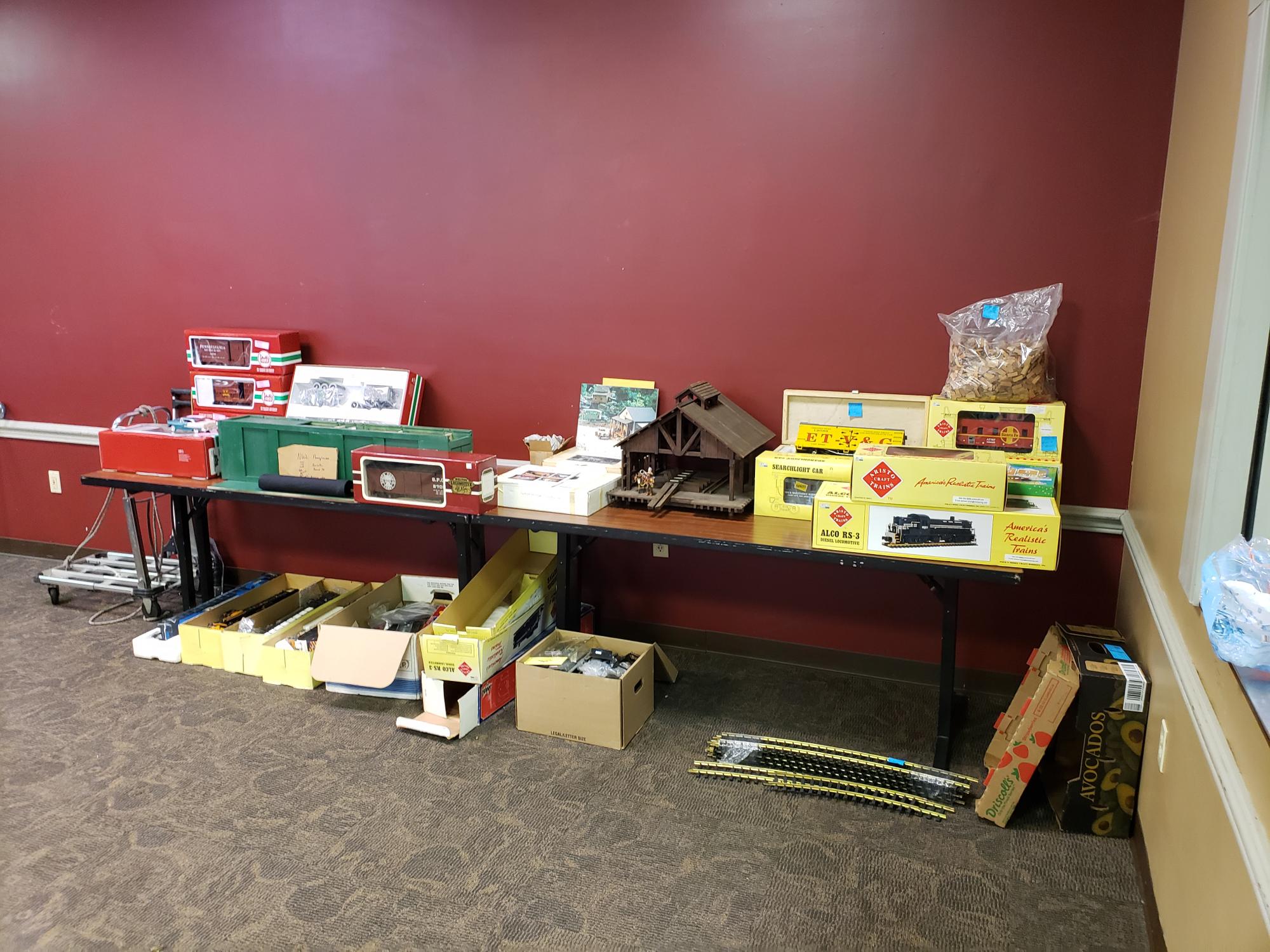 The attendance was down for our April meet. Only about 24 members made the drive to Green for a day of clinics and train talking. Thanks to Mark for doing his clinic on ballast coloring and making a switch throw out of an old credit card. Rick showed off a bridge he built from a kit and told us how to convert the LGB track cleaner to battery power. I did a clinic on making loads for boxcars or warehouses using wood blocks and paper cover wraps. Since this covered lunch and dinner, I had pizza for a snack. We also had afriend attend and we welcomed Bob L. to our meet.
A great day was enjoyed by the BSGR crew who came out and put on a great display for the Children's Hospital Medical Center of Akron. This was our new member Justins first show with us and he brought many trains to run and had a great time building and running trains. Thanks to the crew who came out: Chris and Cathy, Leroy, AL, Justin, Debbie and Dan who also ran in the race. It was great weather and a good time for all. Gave out a lot of train things to the kids and of course the whistles were a hit!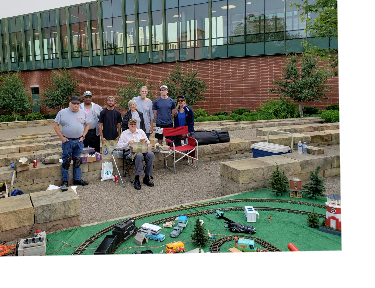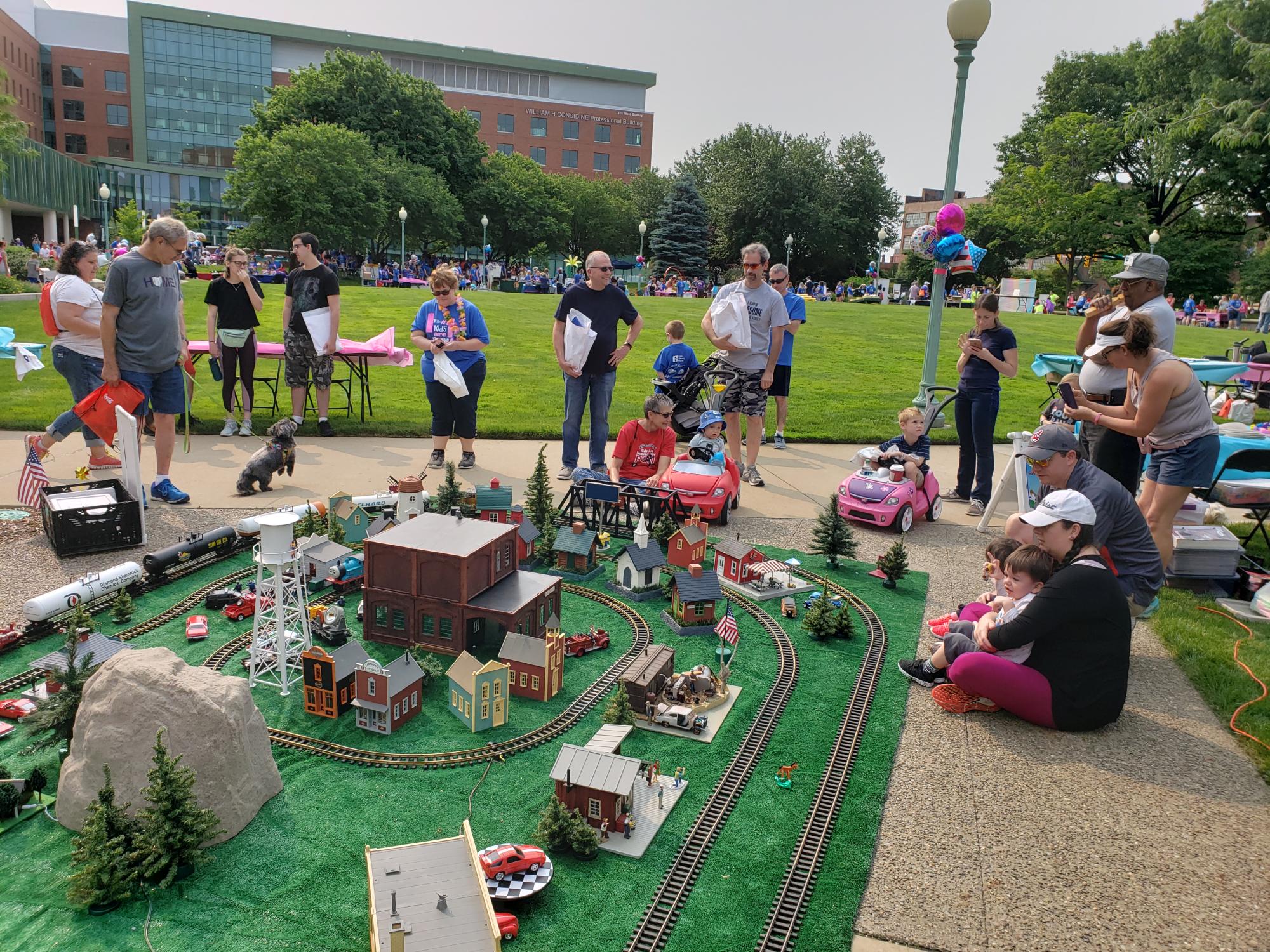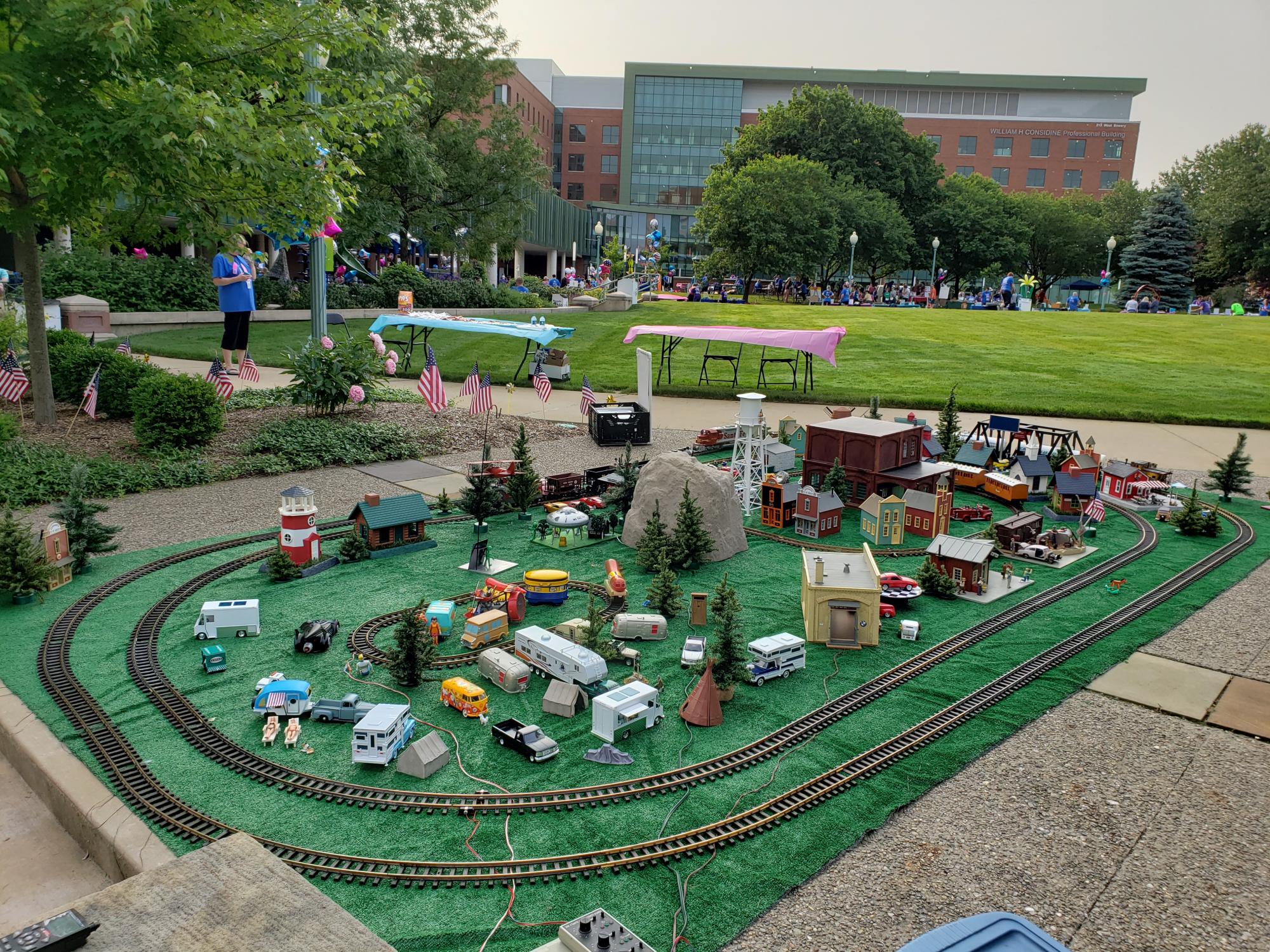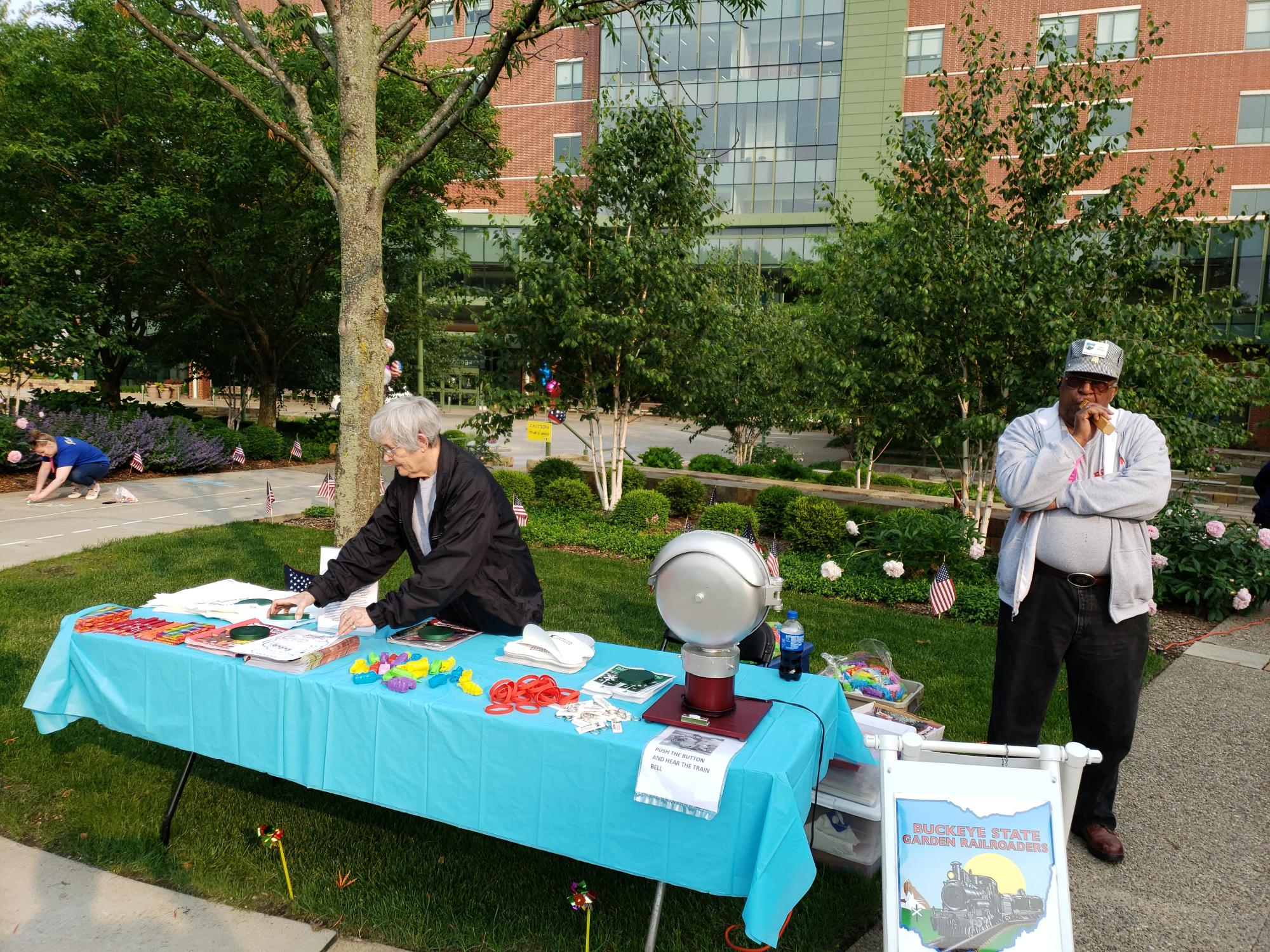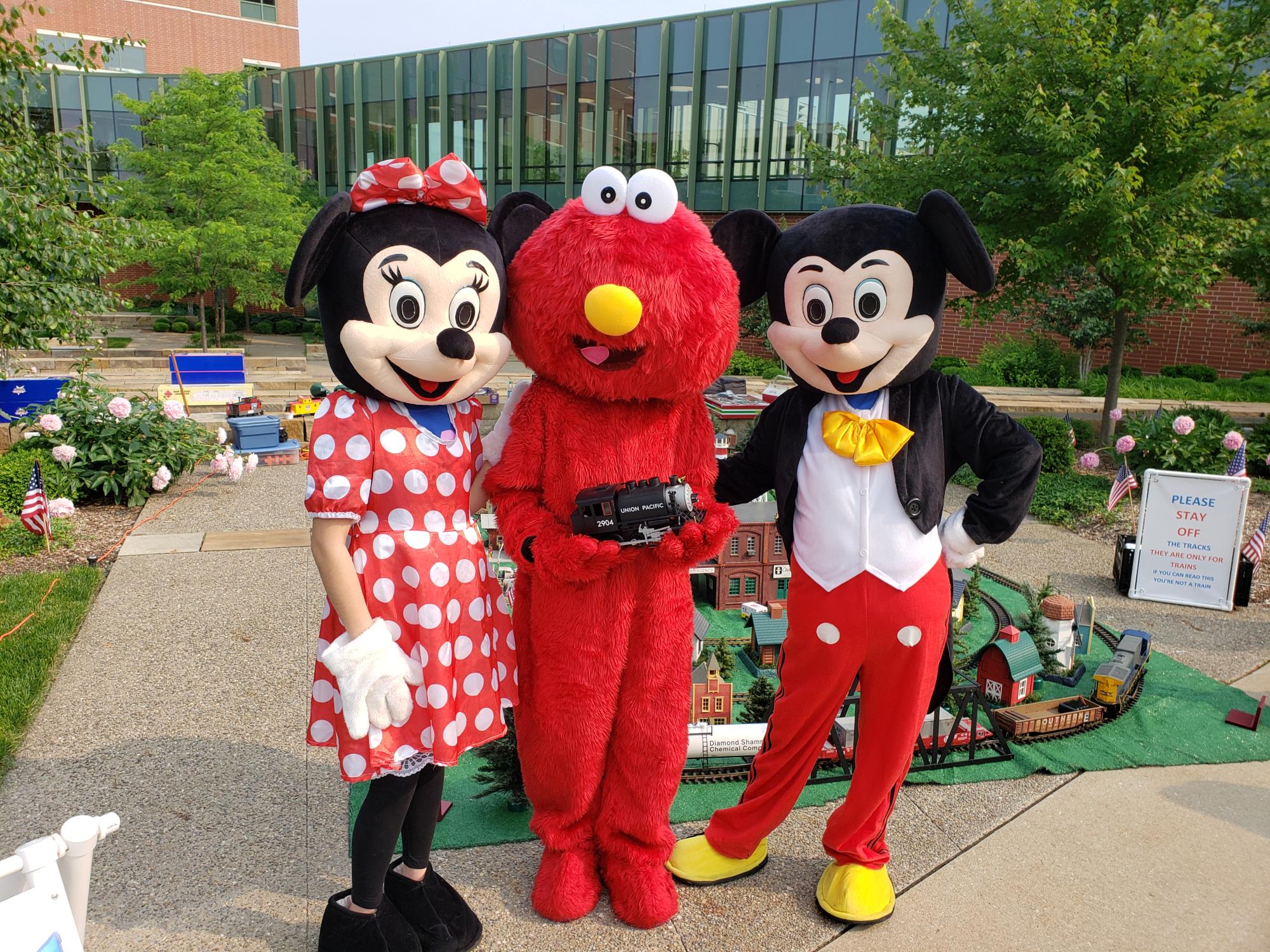 A DAY AT RIVERSIDE/SCOPE JUNE 2019
The Riverside Crew invited us to thier display for a day of train running. What a nice facility they have at the YWCA in downtown Warren. Inside, air conditioned and heated, large with a work area. Thank you for your hospitality.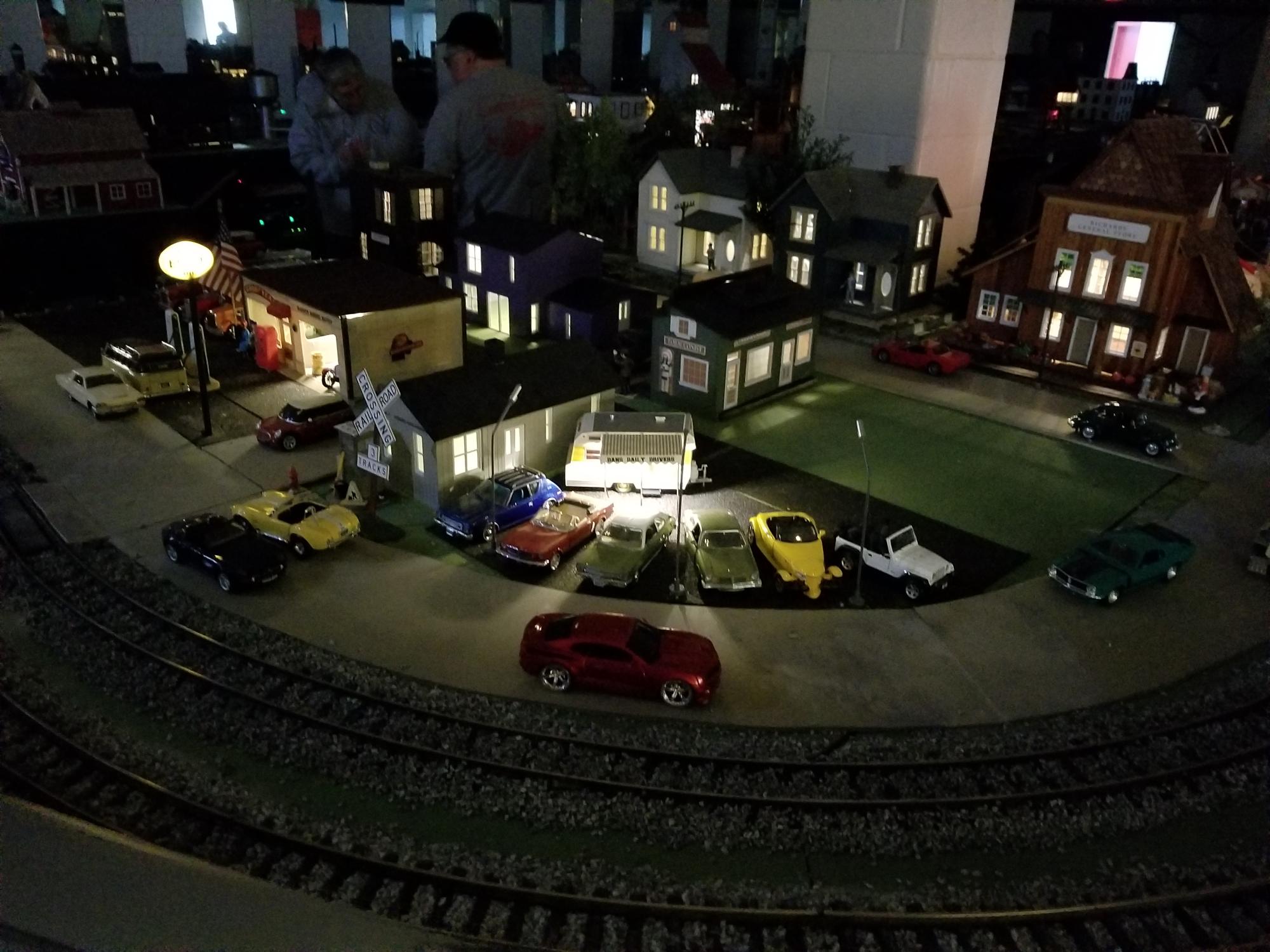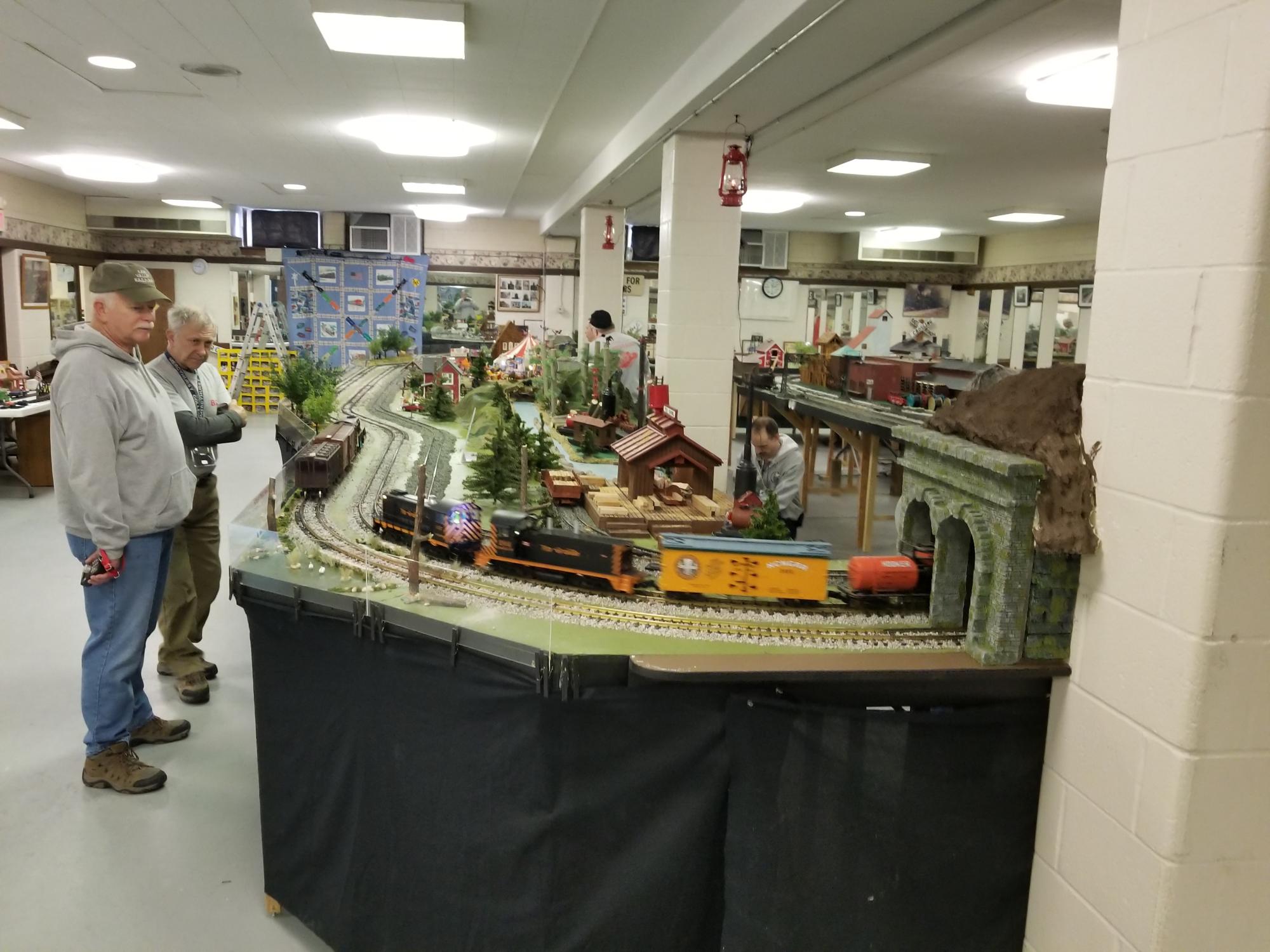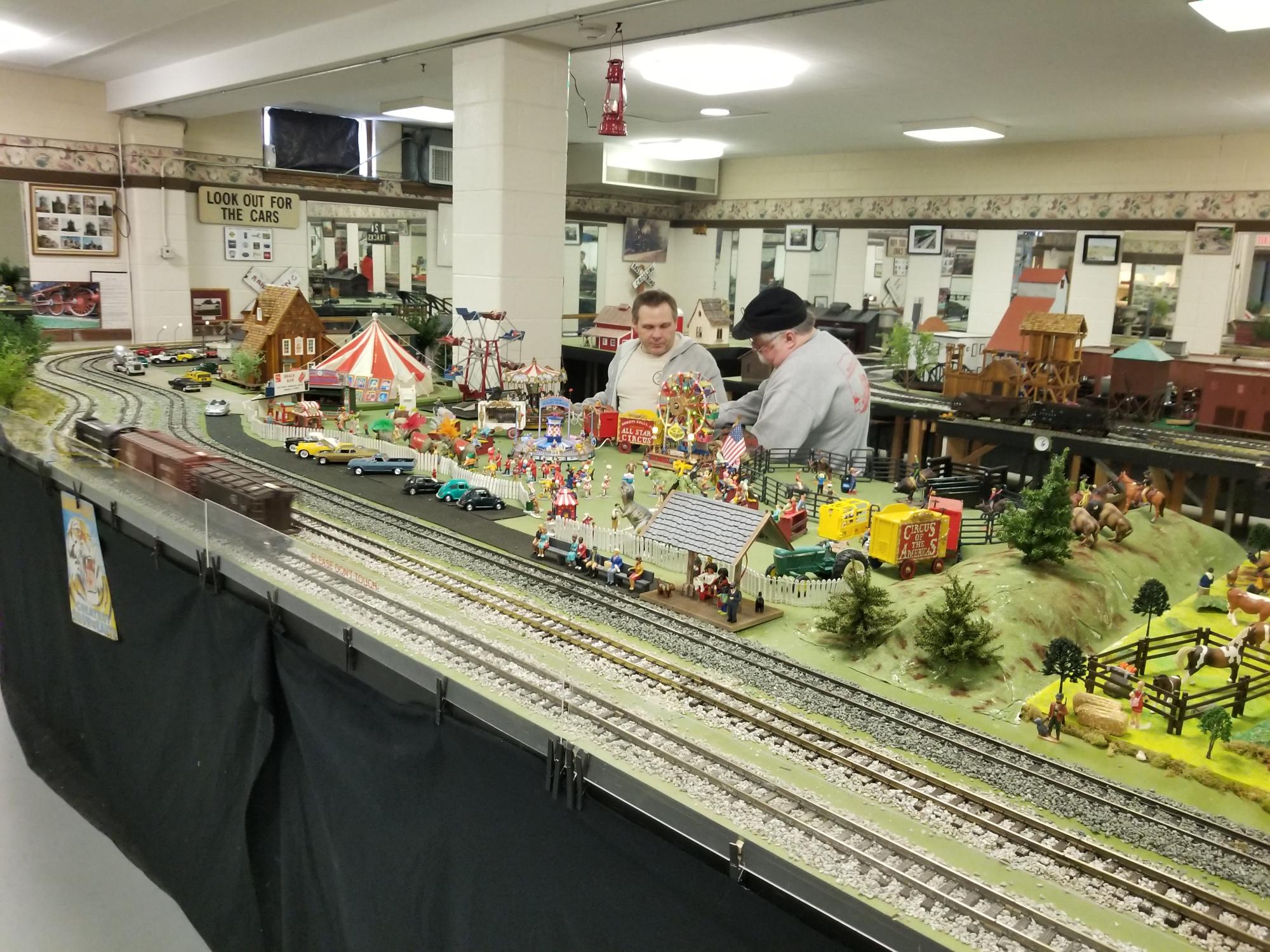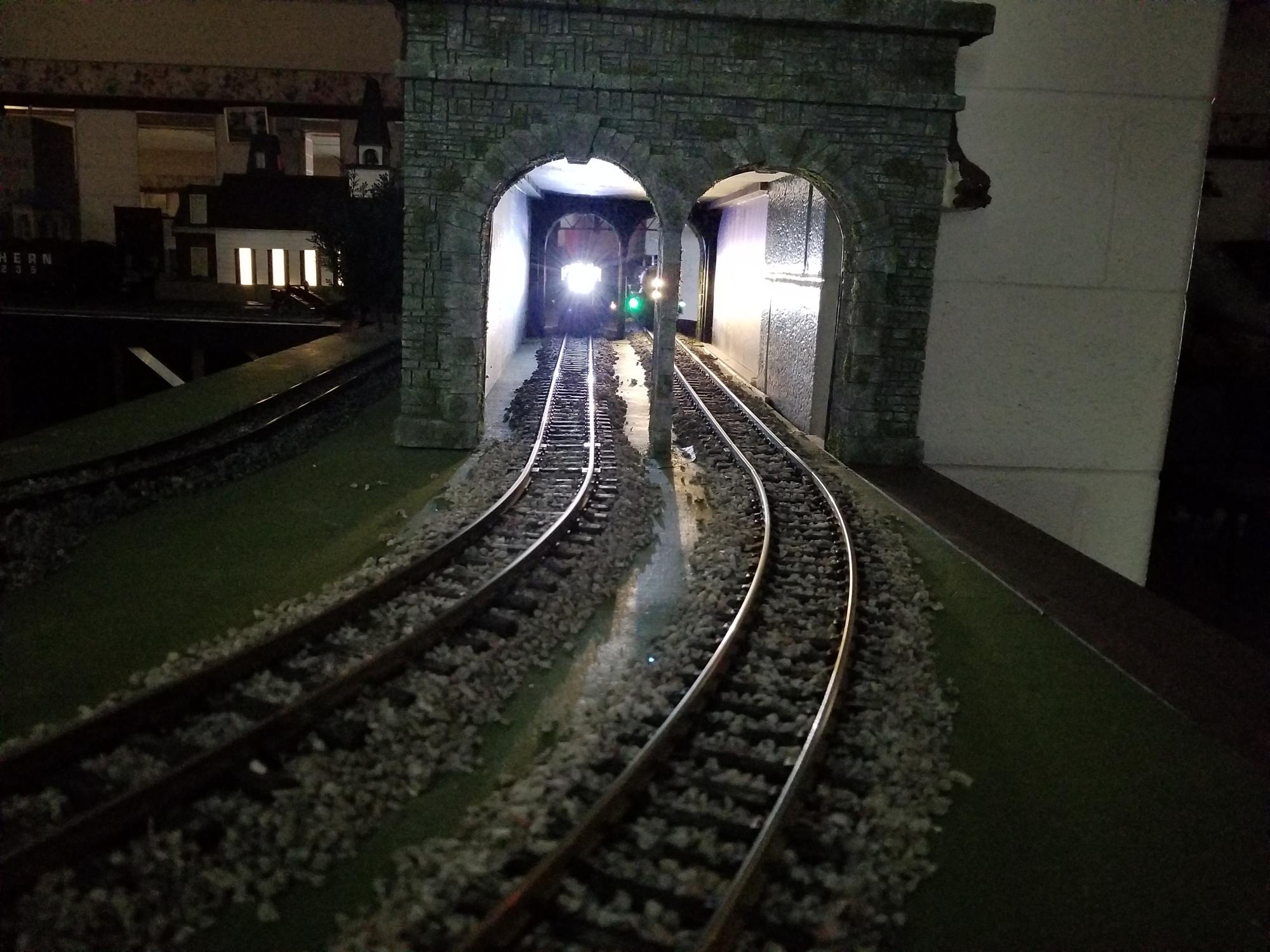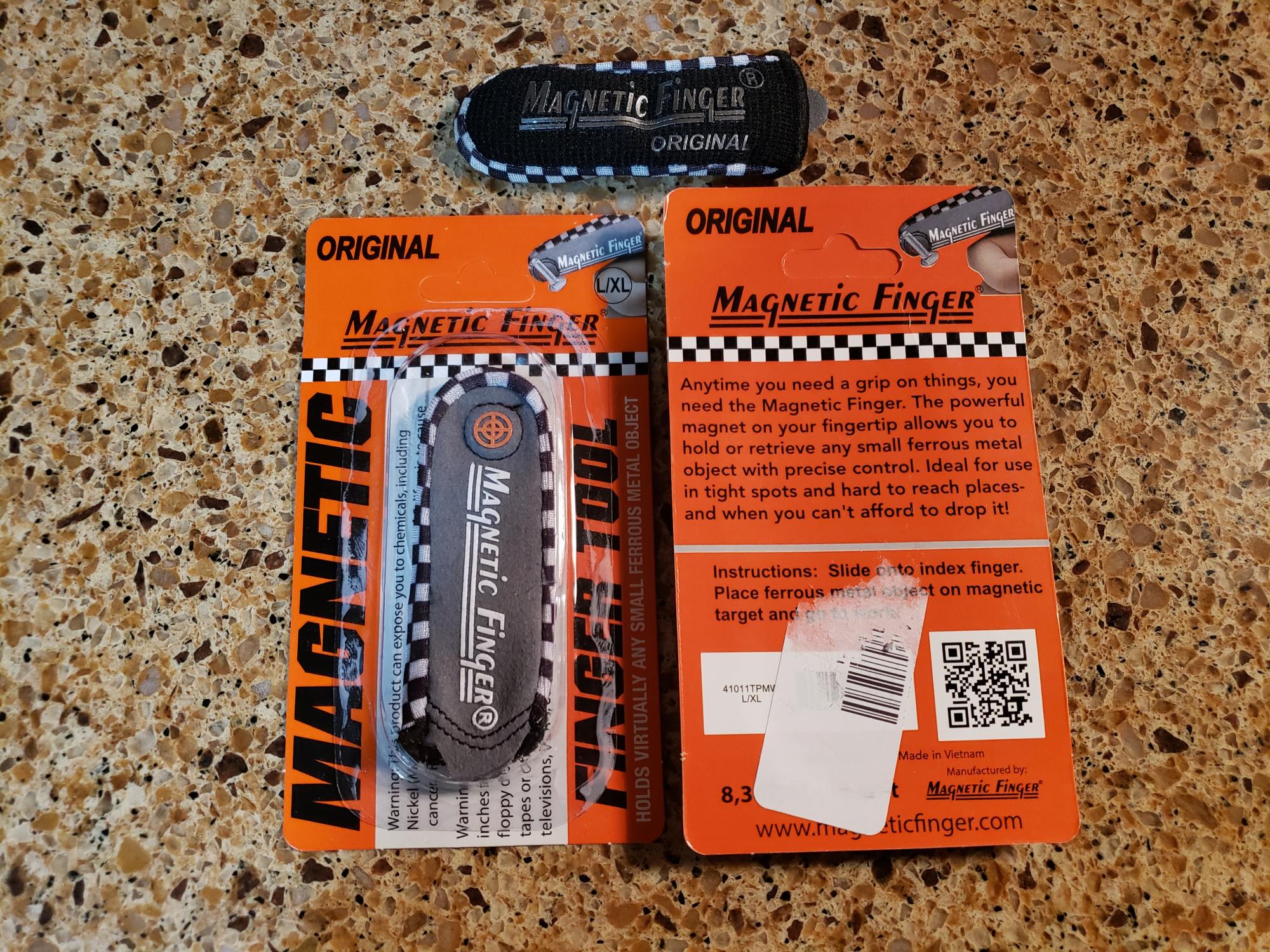 Here is a handy item I found on-line. When you need to hold a ferrous nut (magnetic) in a tight spot, this will help you. I bought 2, one for home and one for work.
As you all know this has been a WILD ride. Starting in March, everything shut down, resturants, stores, businesses and of course train meetings and shows. All the BSGR events were canceled, all shows in the Northern Ohio are canceled, all displays canceled. Nothing train related went on with us except for some smaller get togethers at Marks and Bills to just blow some steam off (run trains)! I have seen some members over the time to give and get things from them. All reported everyone was well. Unfortunatly, we lost members along the way, not from Covid but health related. We lost my father in law in July. He was 92 years old and made all the track clamps for me. This started as something for him to do and kept going. We did gain a couple new members during this stalled time. With the BTO Convention in June 2021 in Cleveland, Ohio I hope we can start to see old friends again and play, talk and run trains. I for one am looking forward to this. So for now, getting ready for a Happier New Year, stay safe, wear a mask, stay at least 6 feet away and get ready to run more trains. There shouldn't be any excuesses for not getting that building put together, working on that engine or rolling stock or maybe thinking about making your layout bigger.
CLAMPS I SELL: dave.bsgr@sbcglobal.net