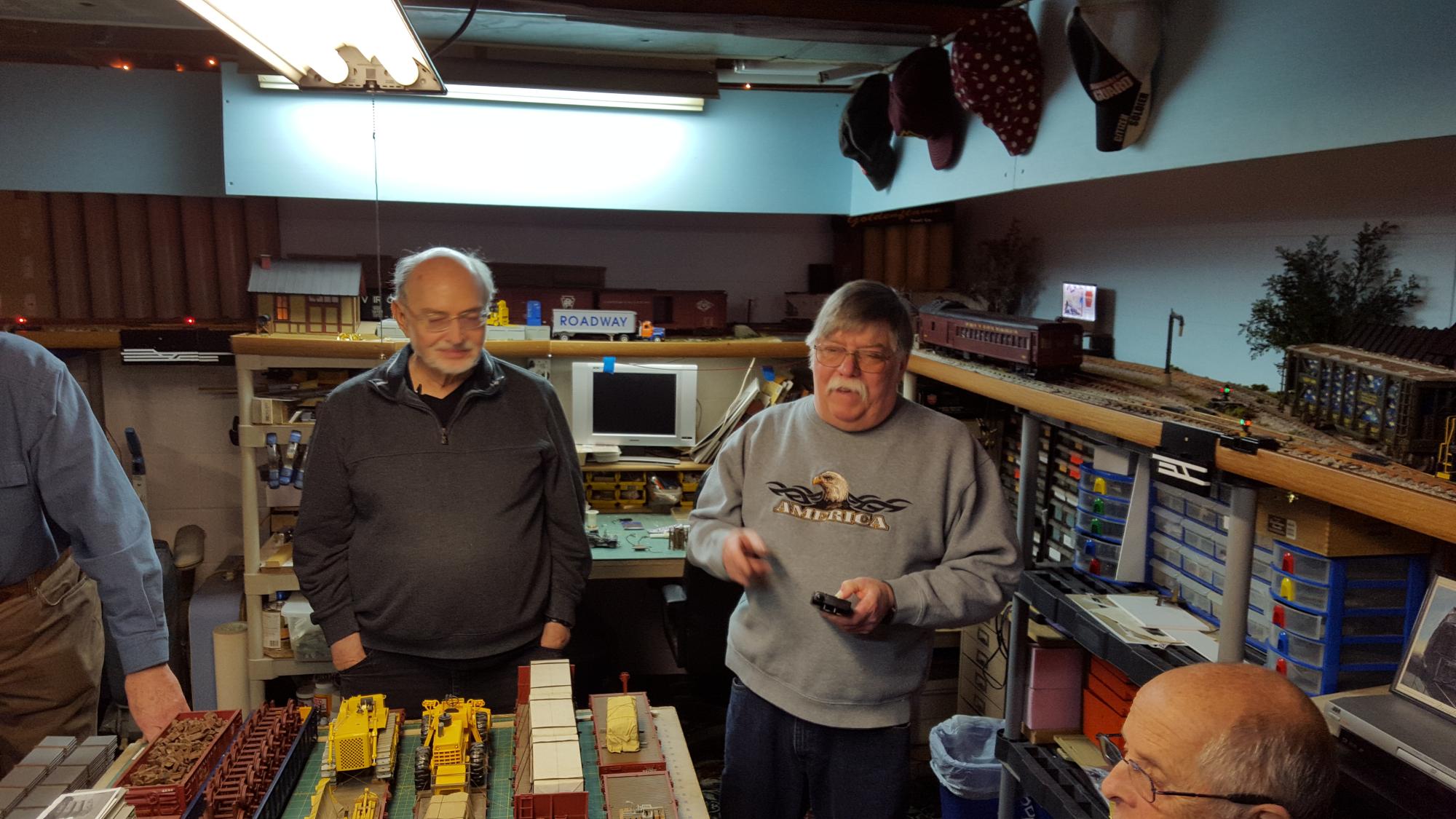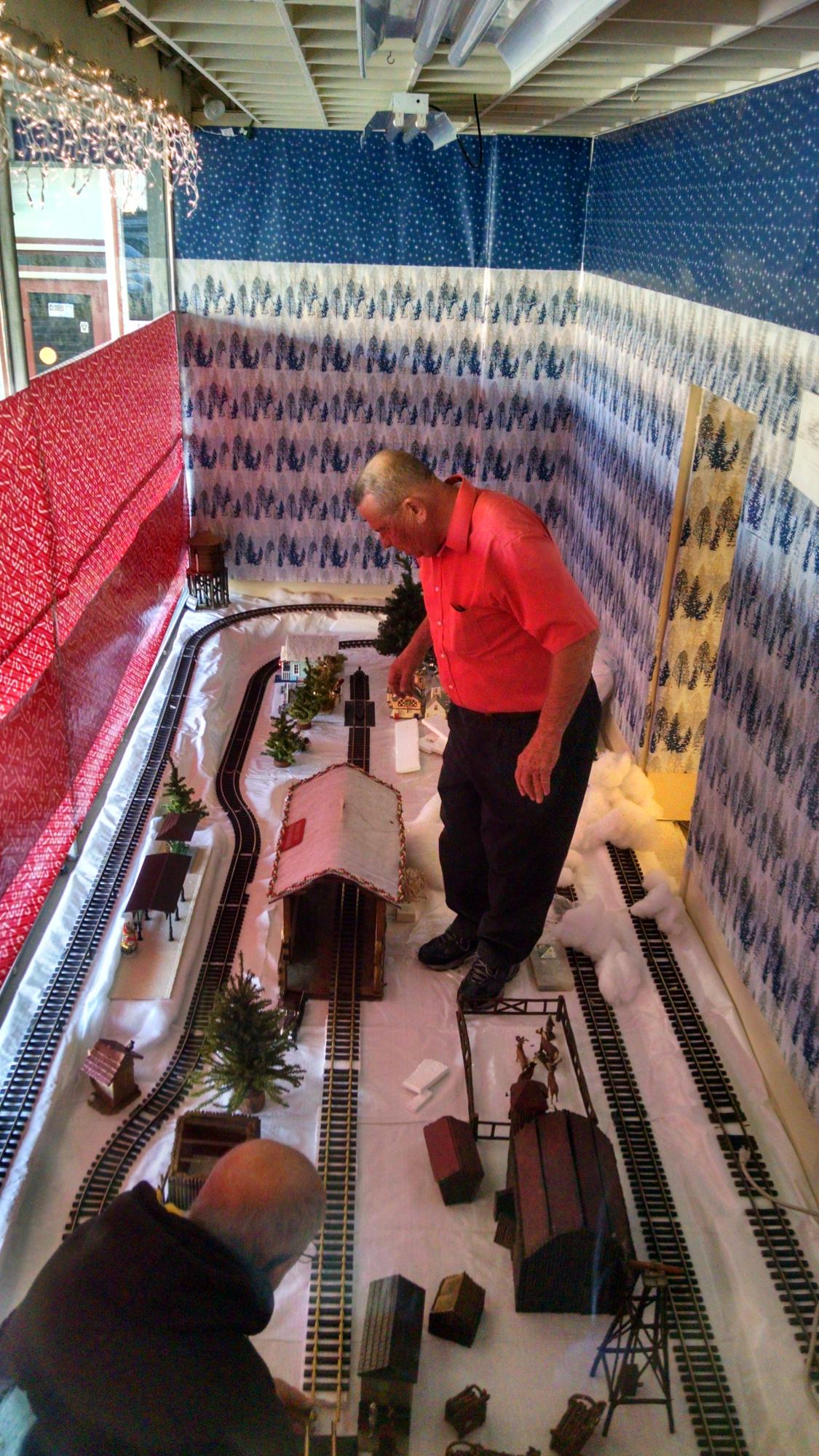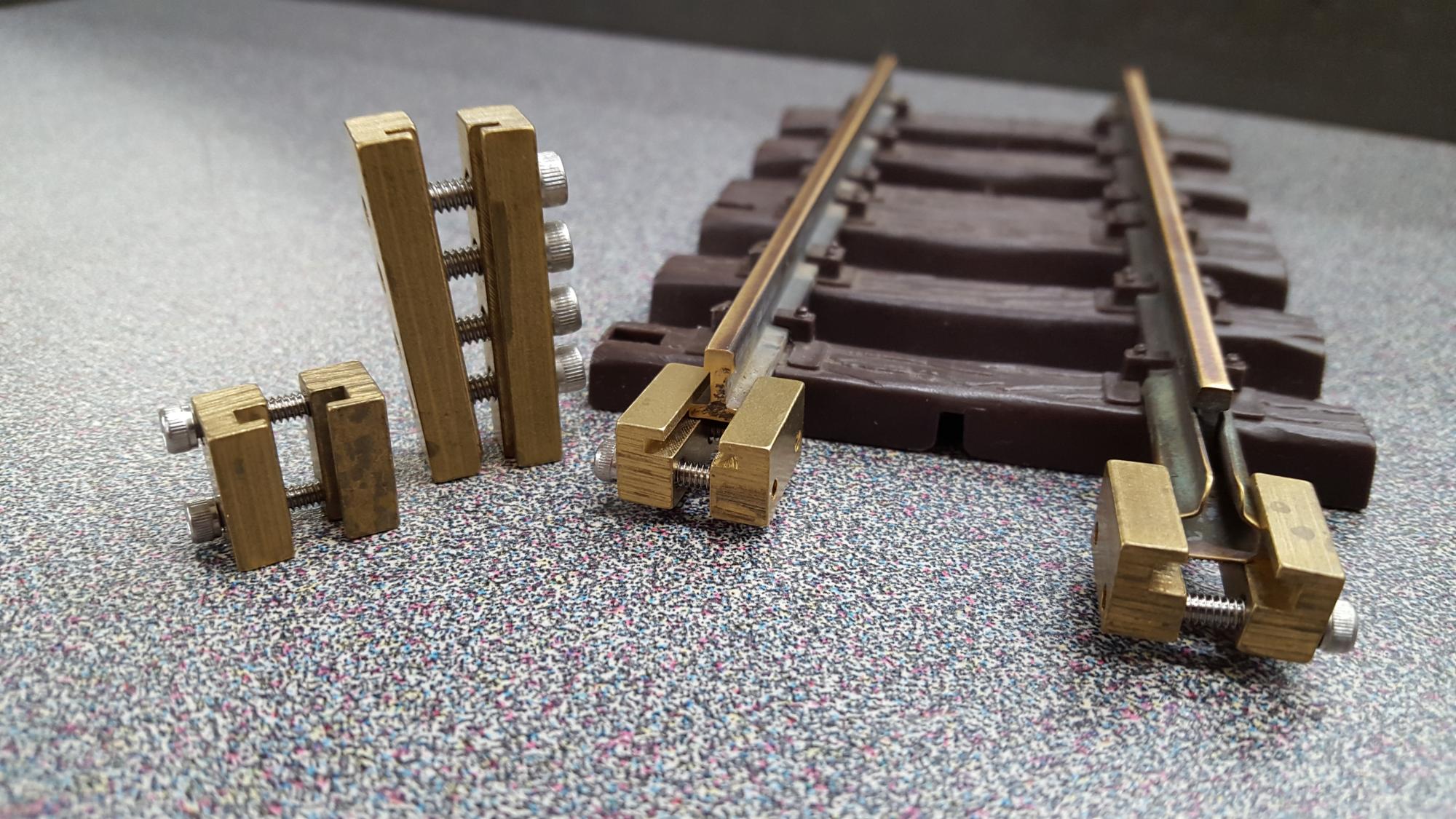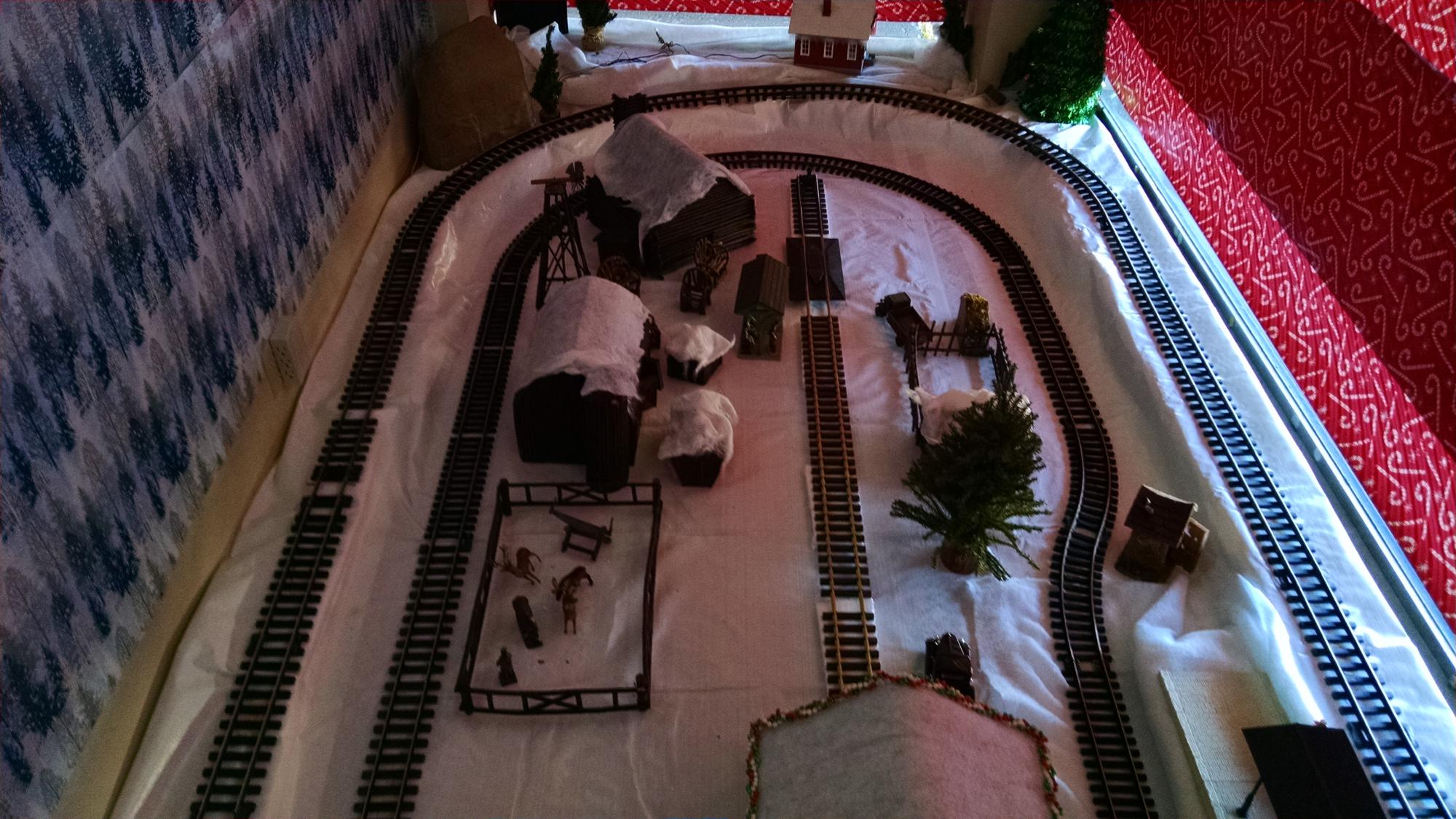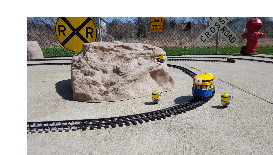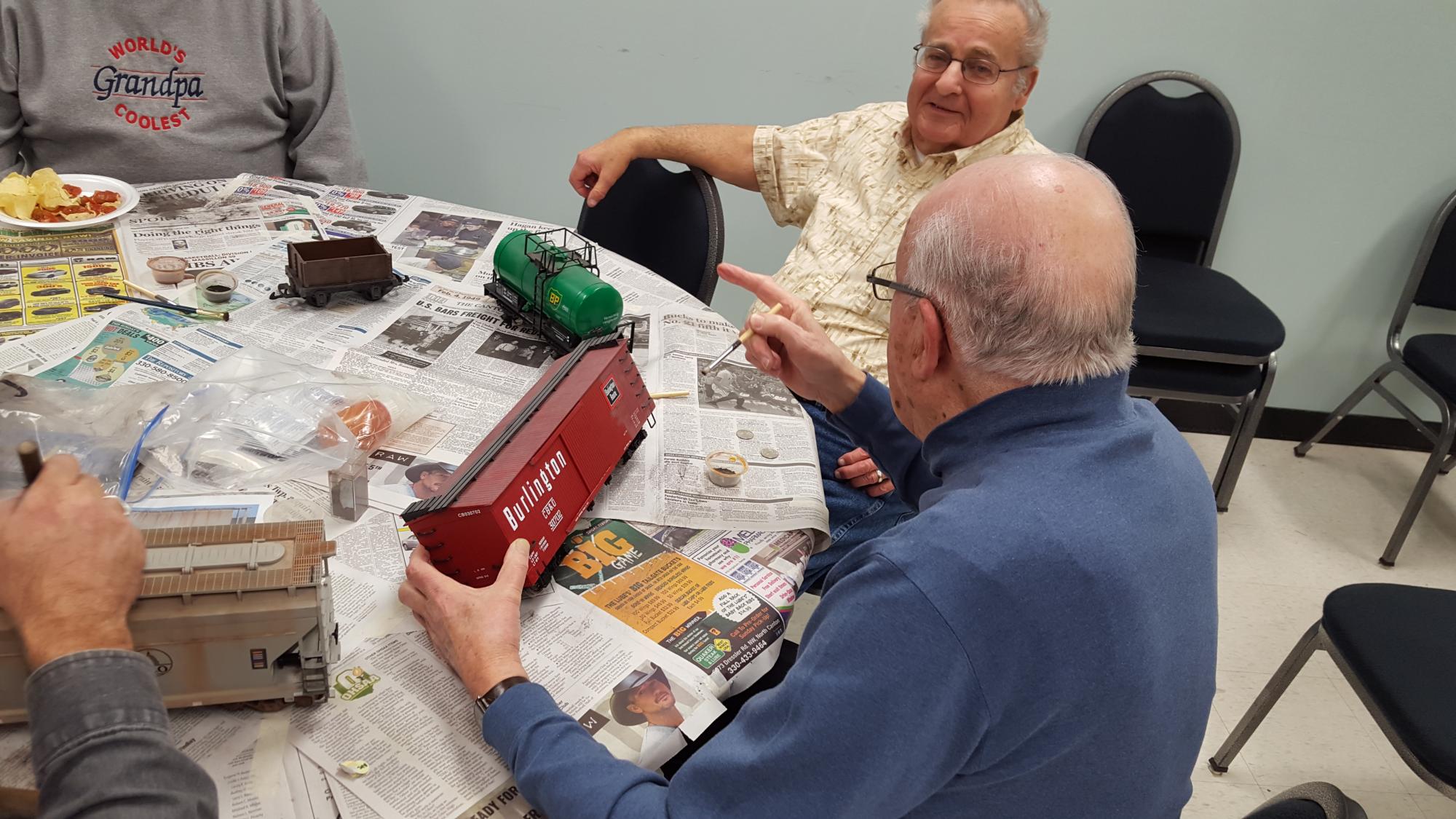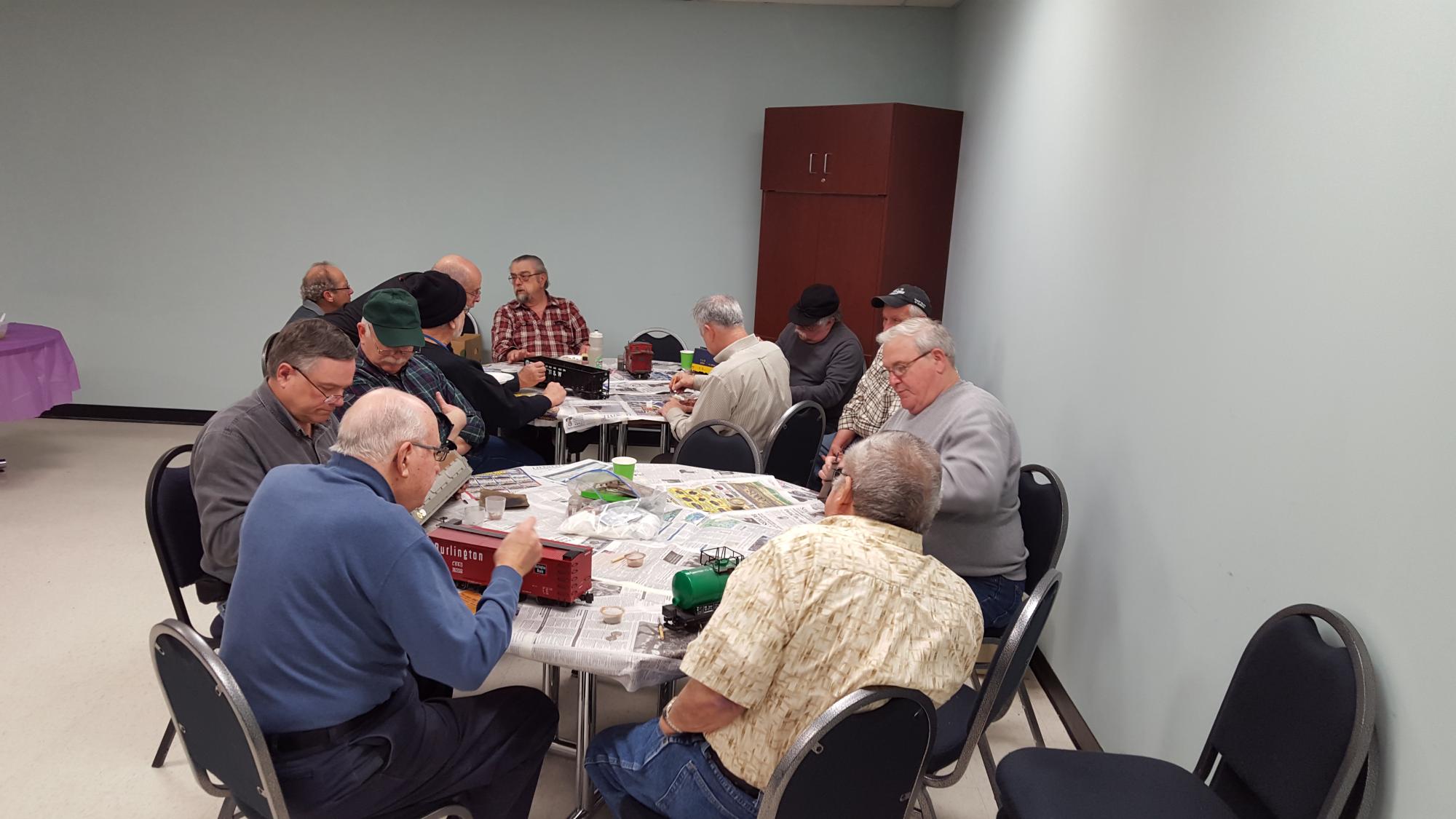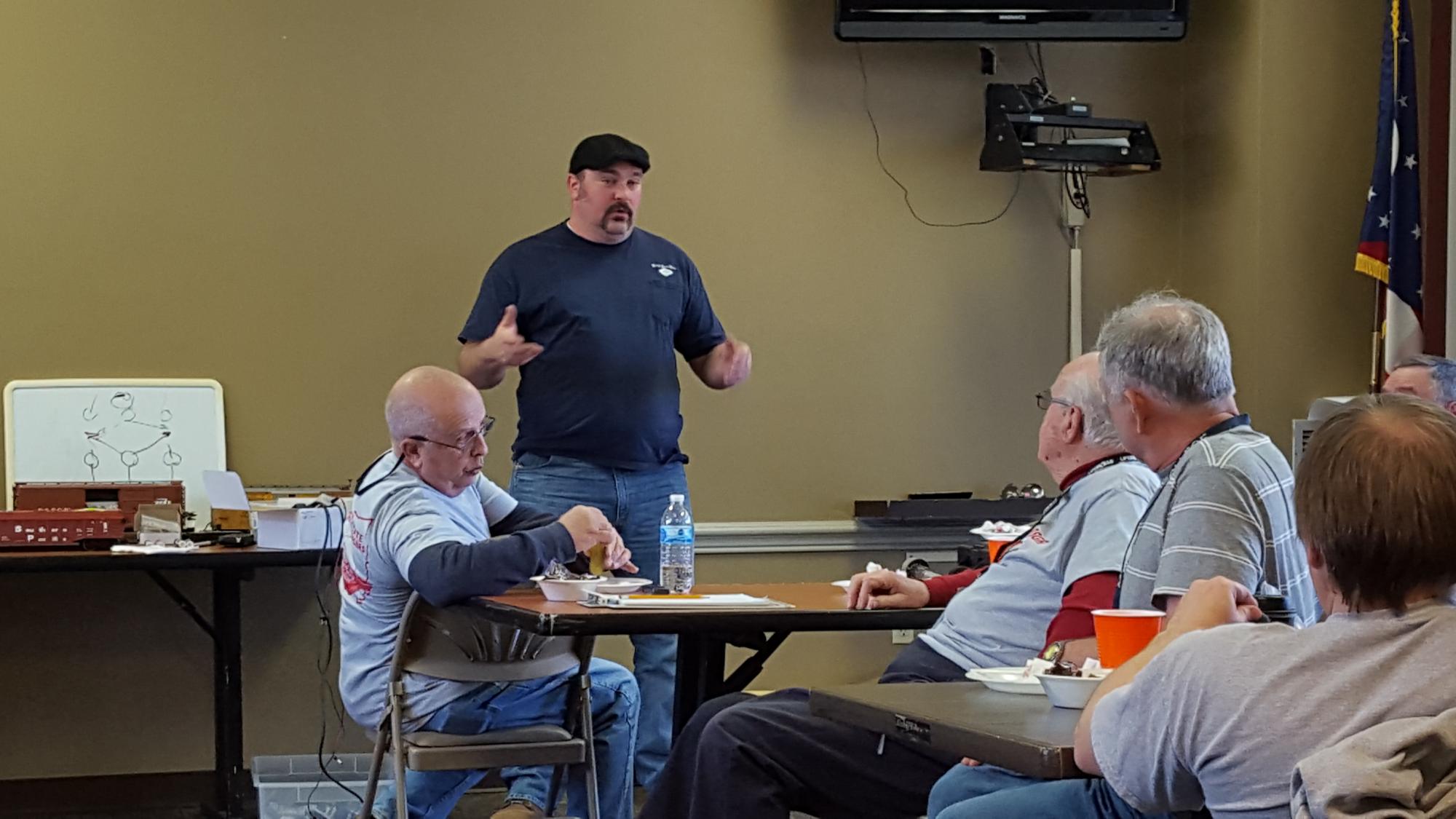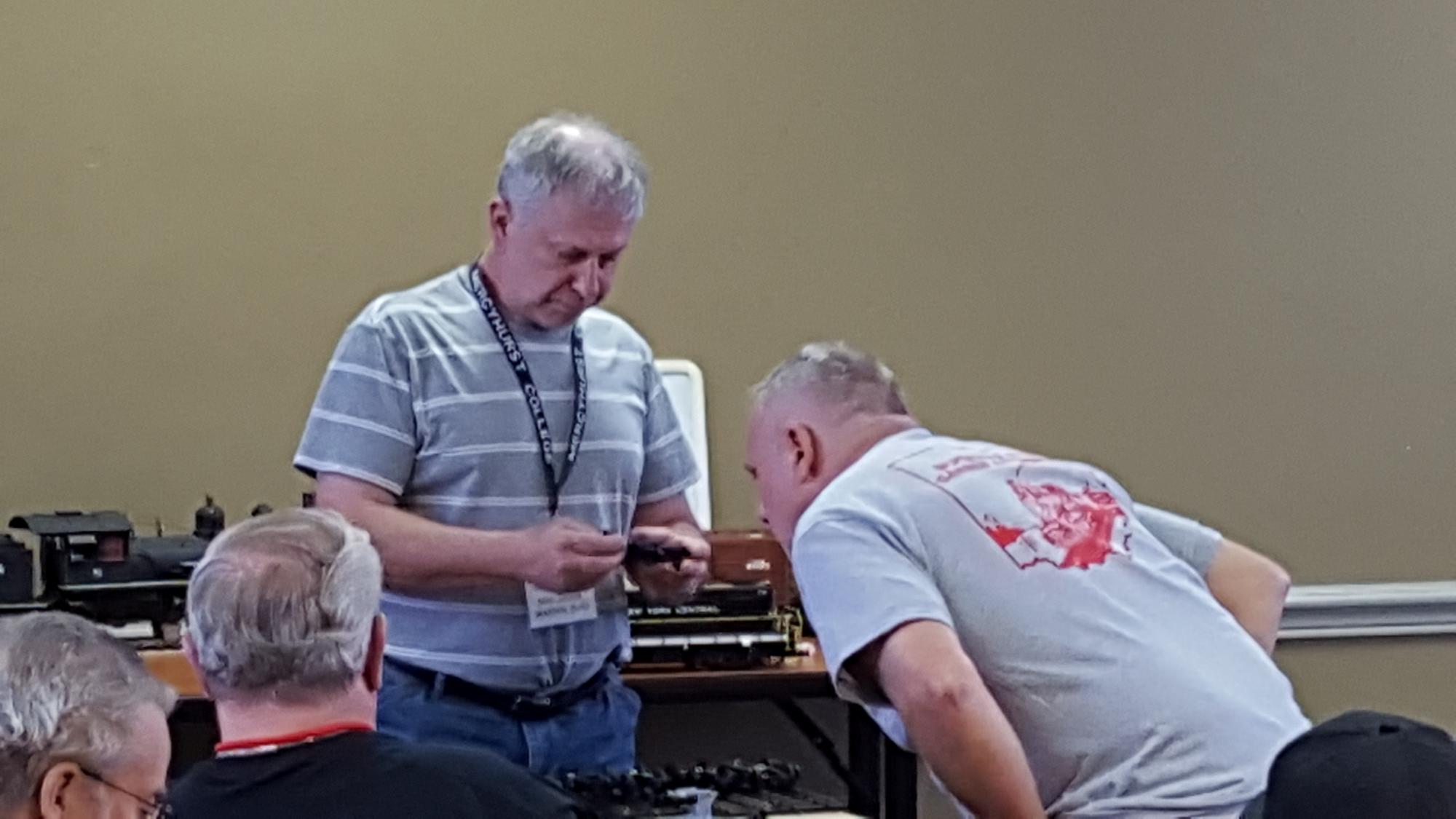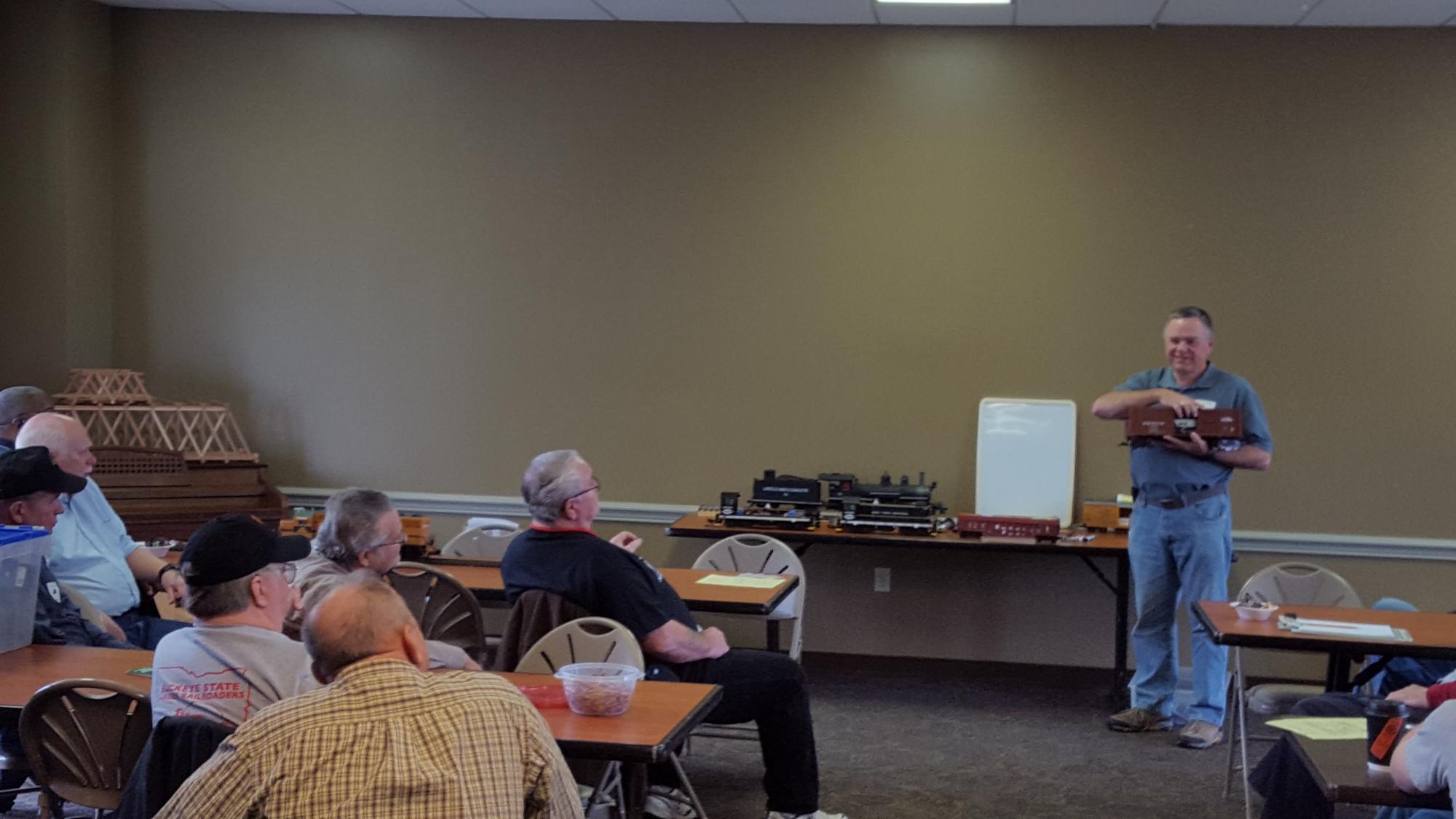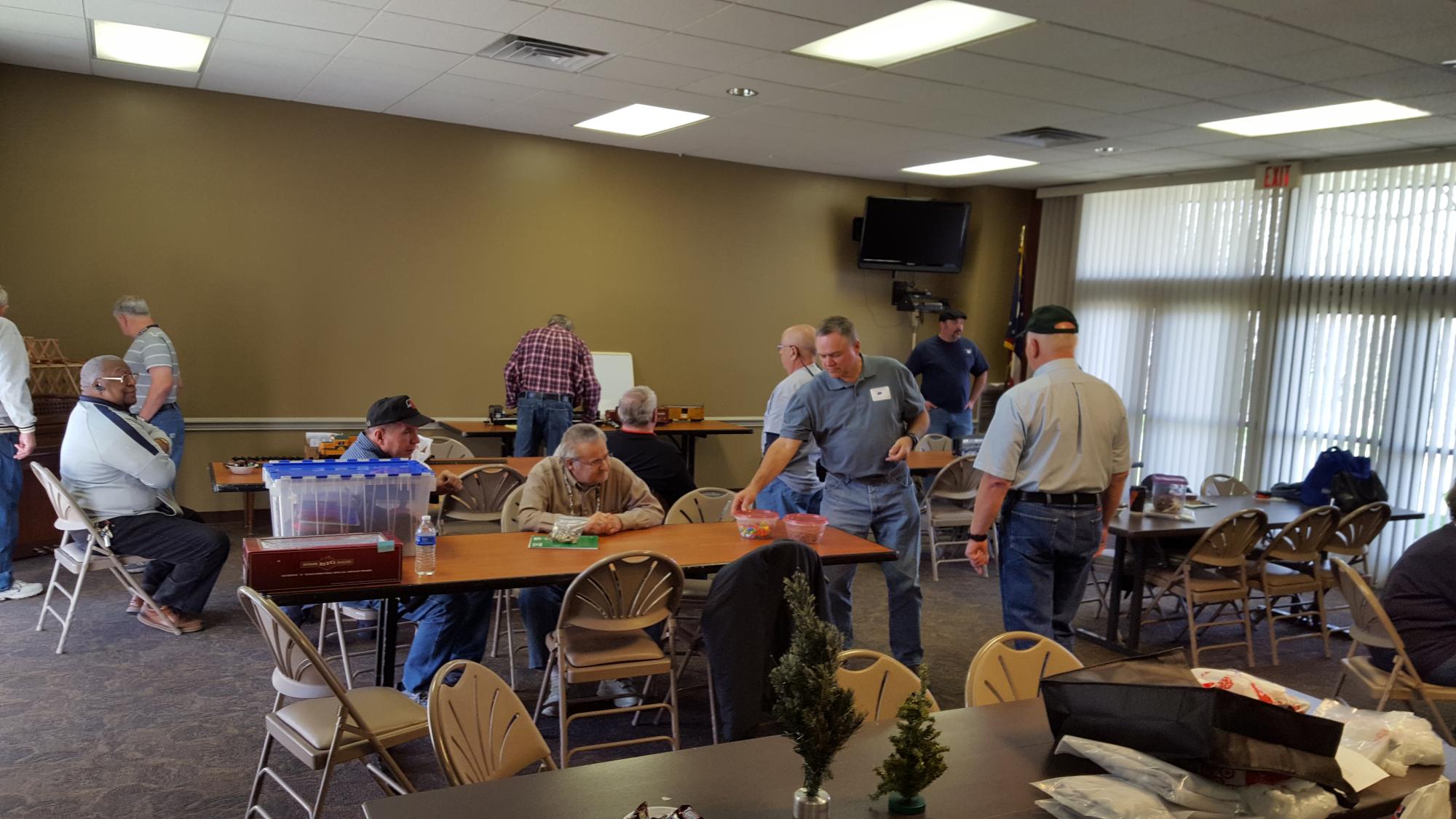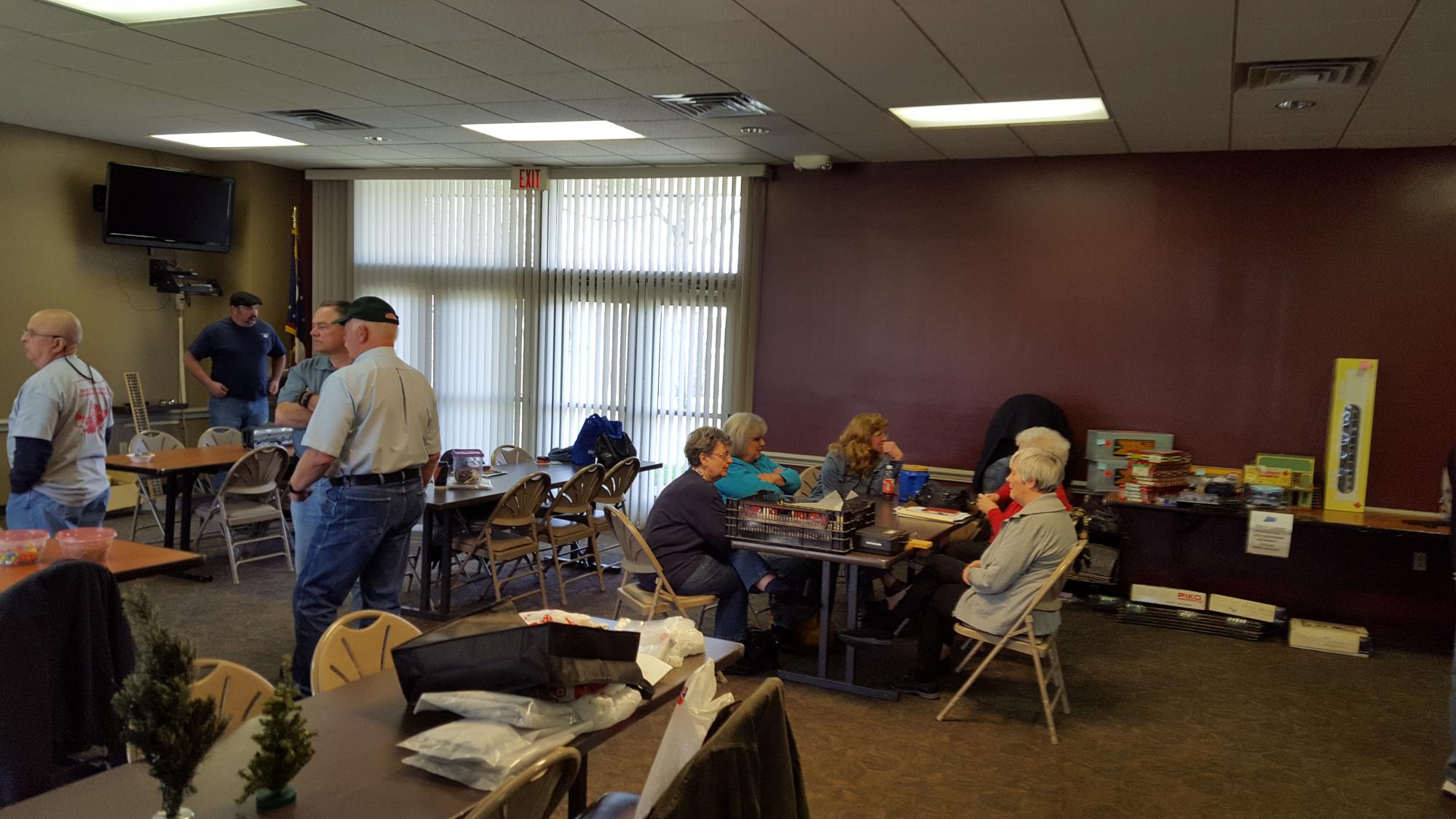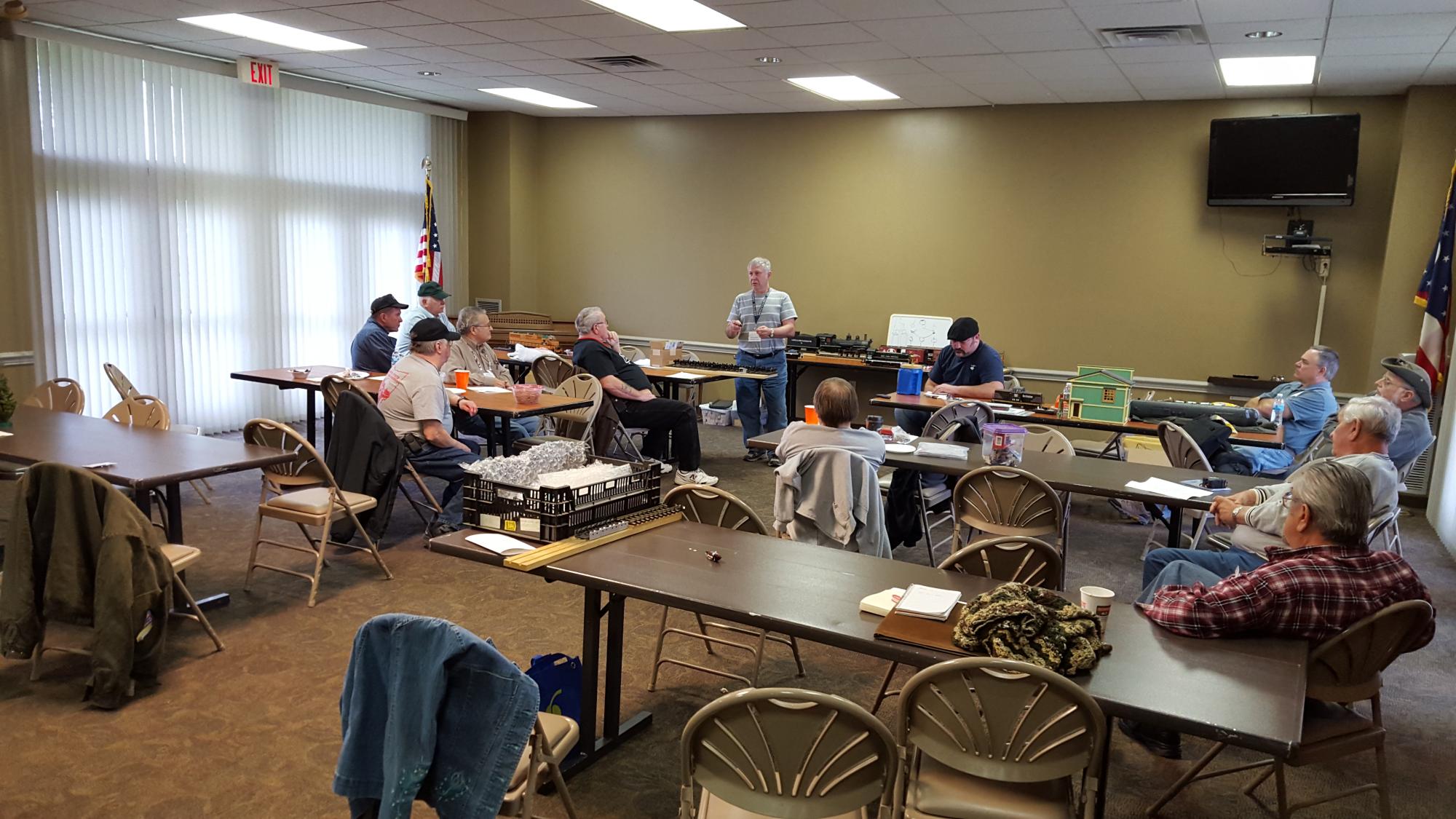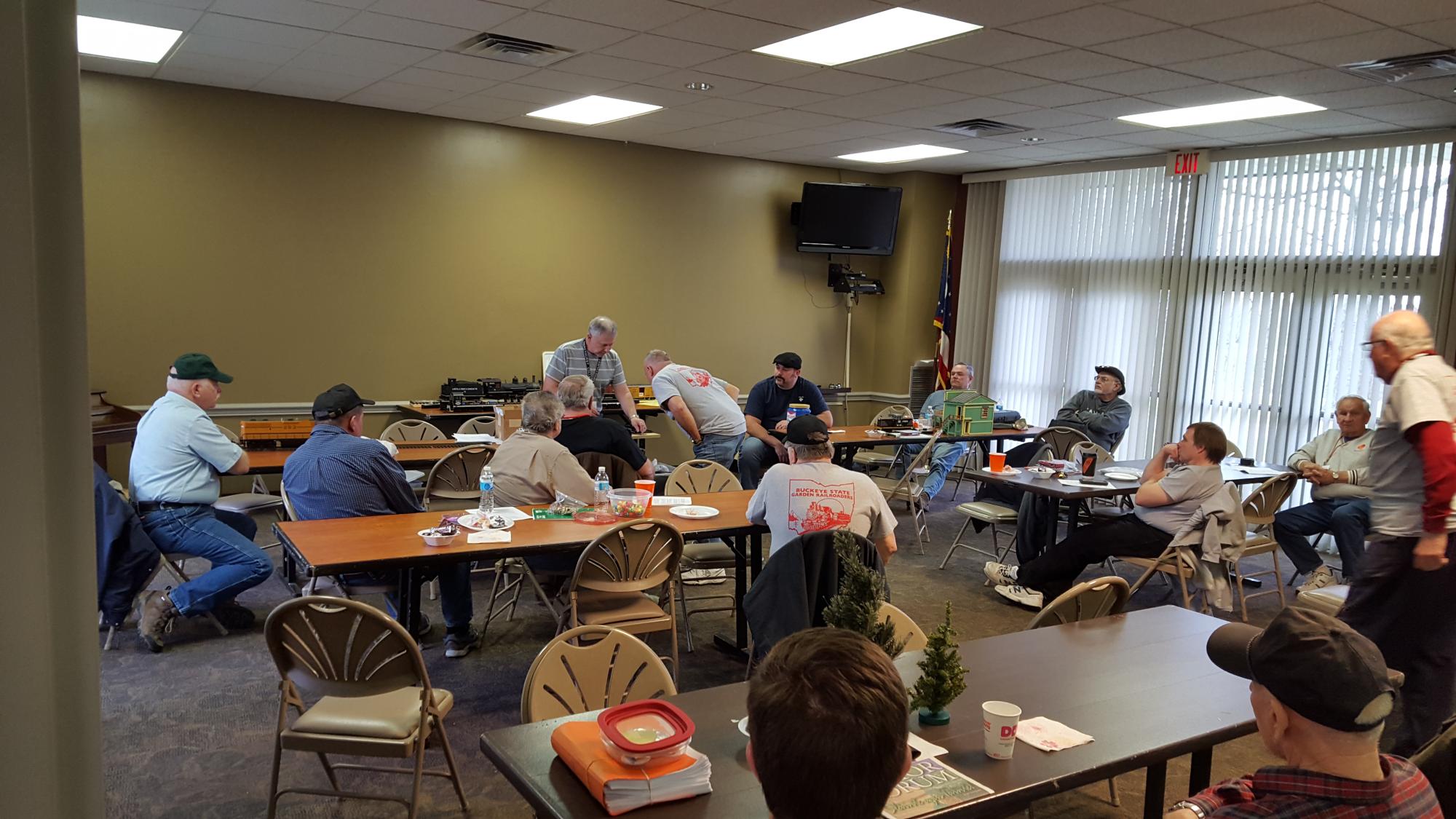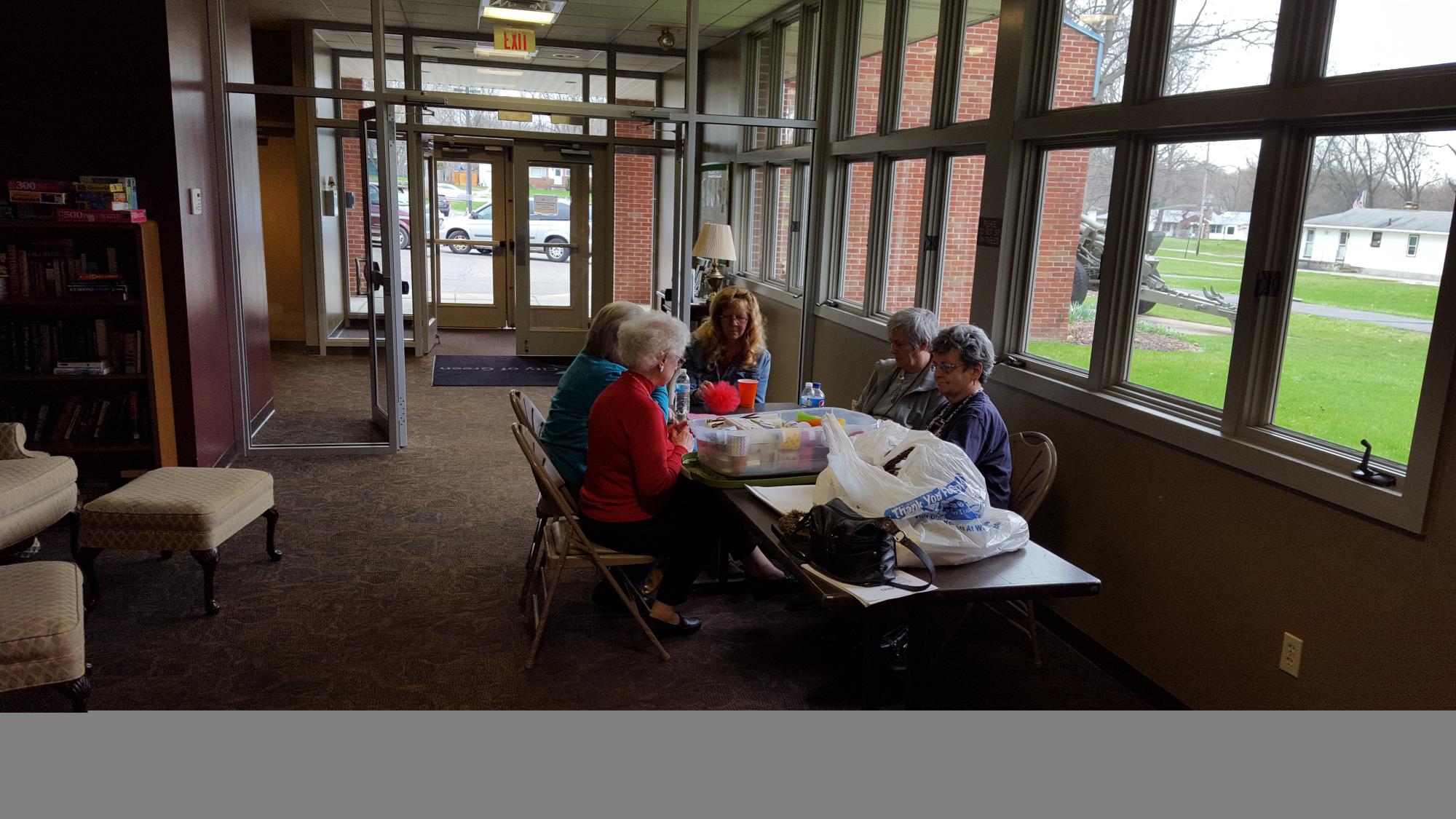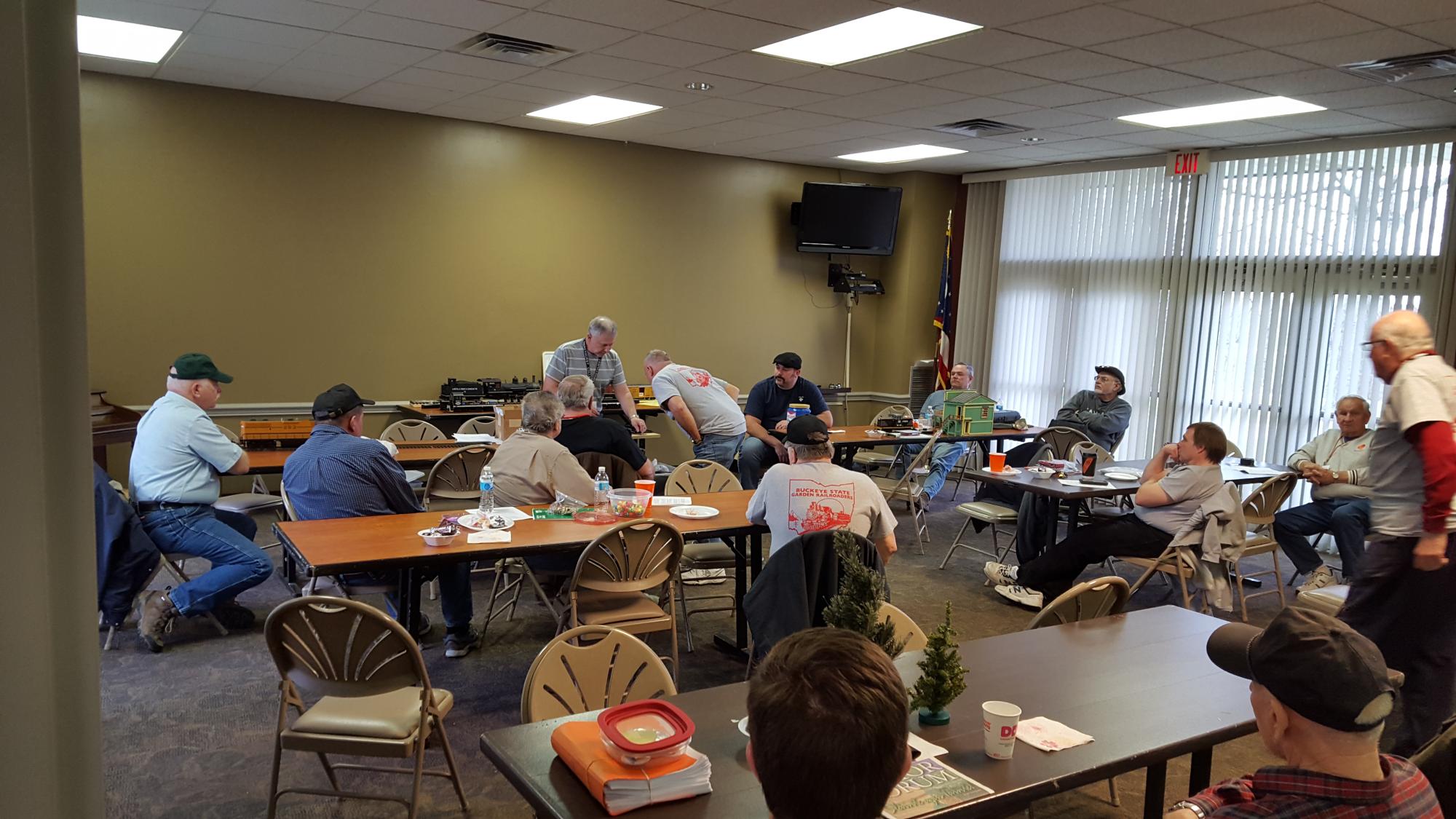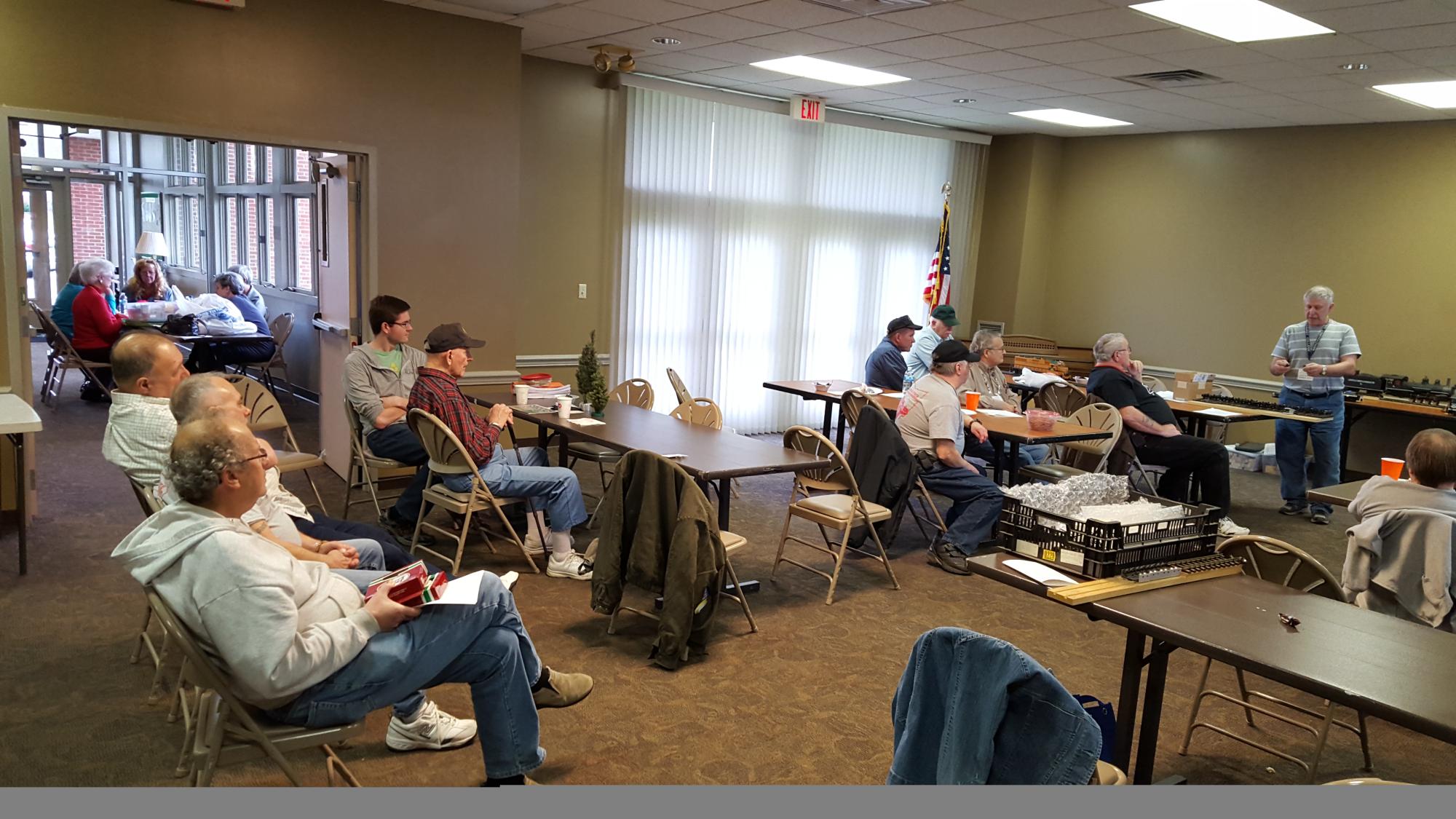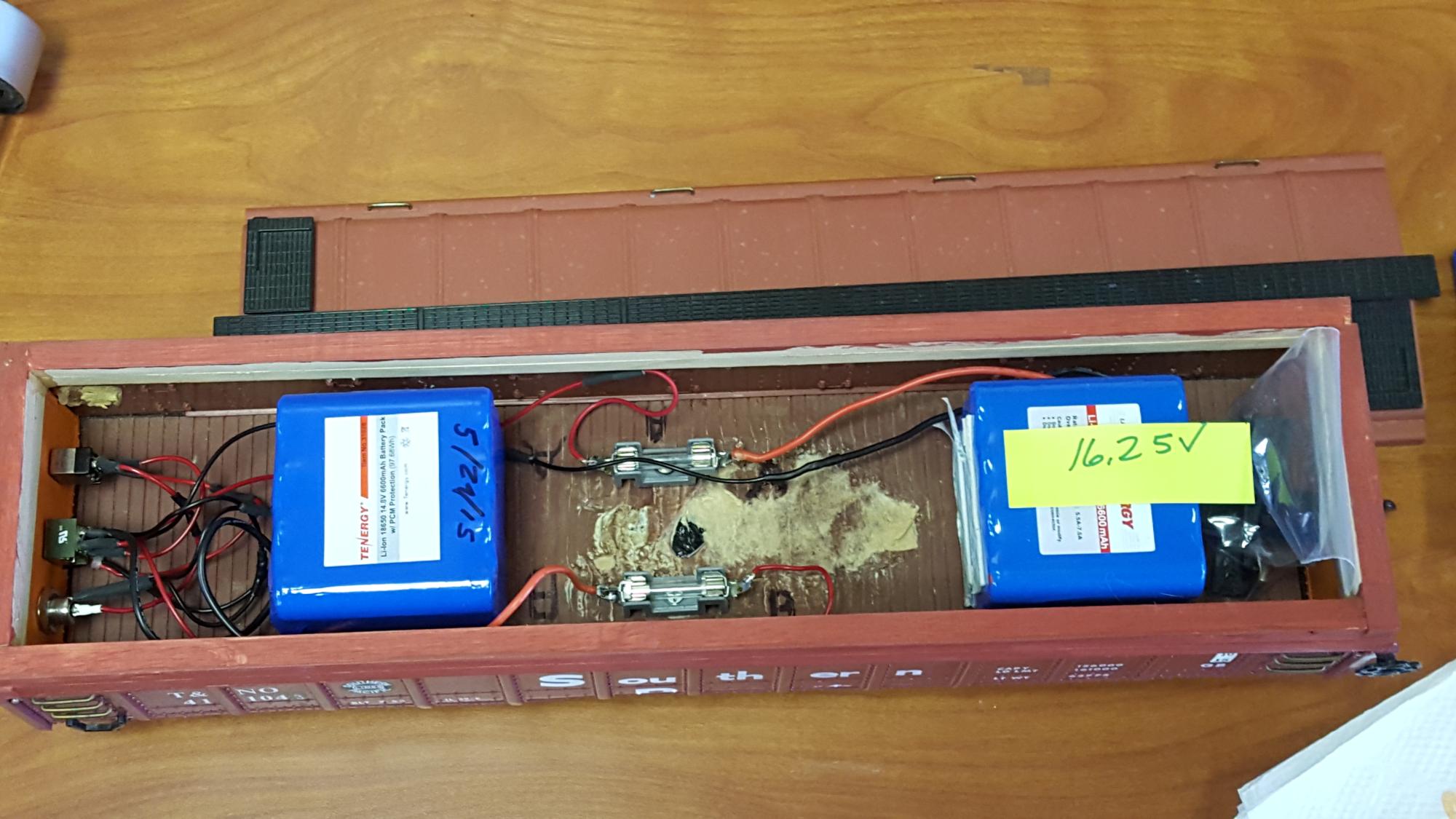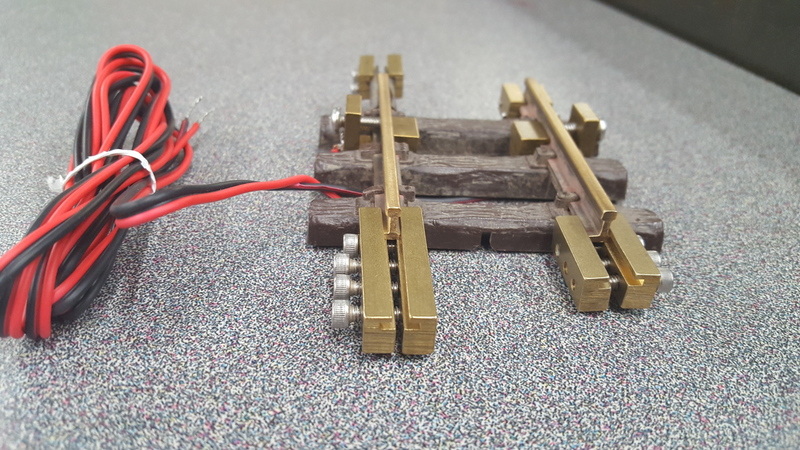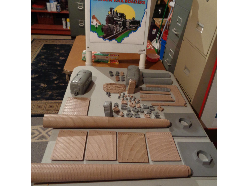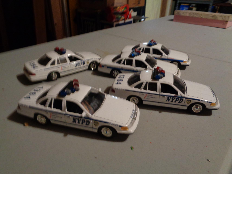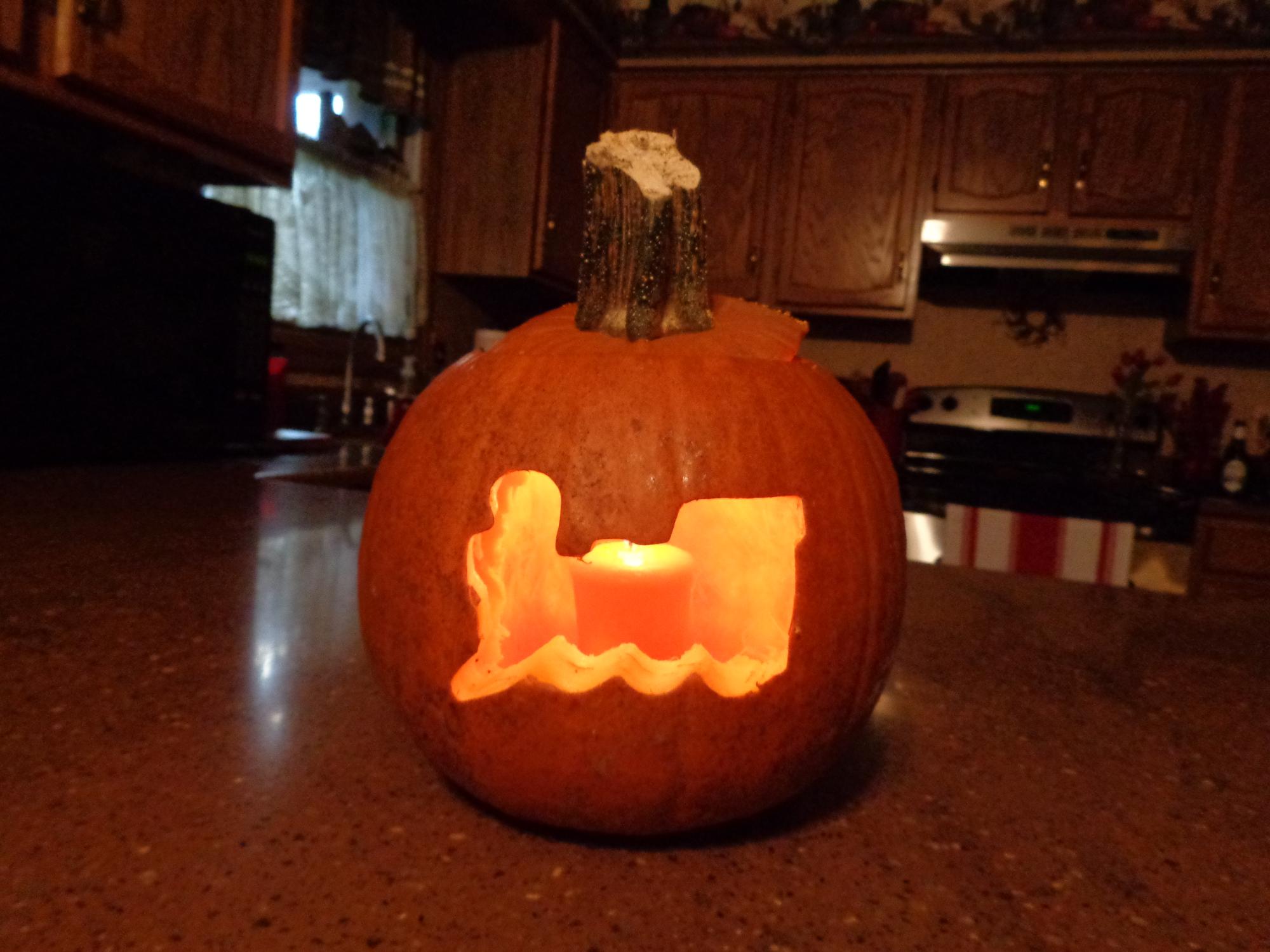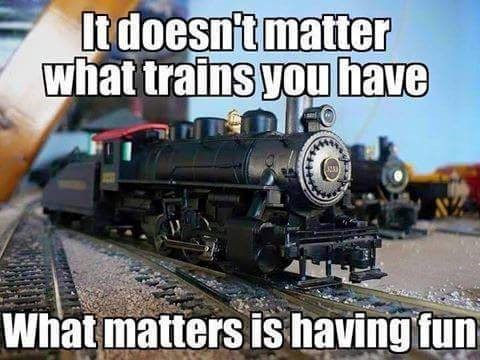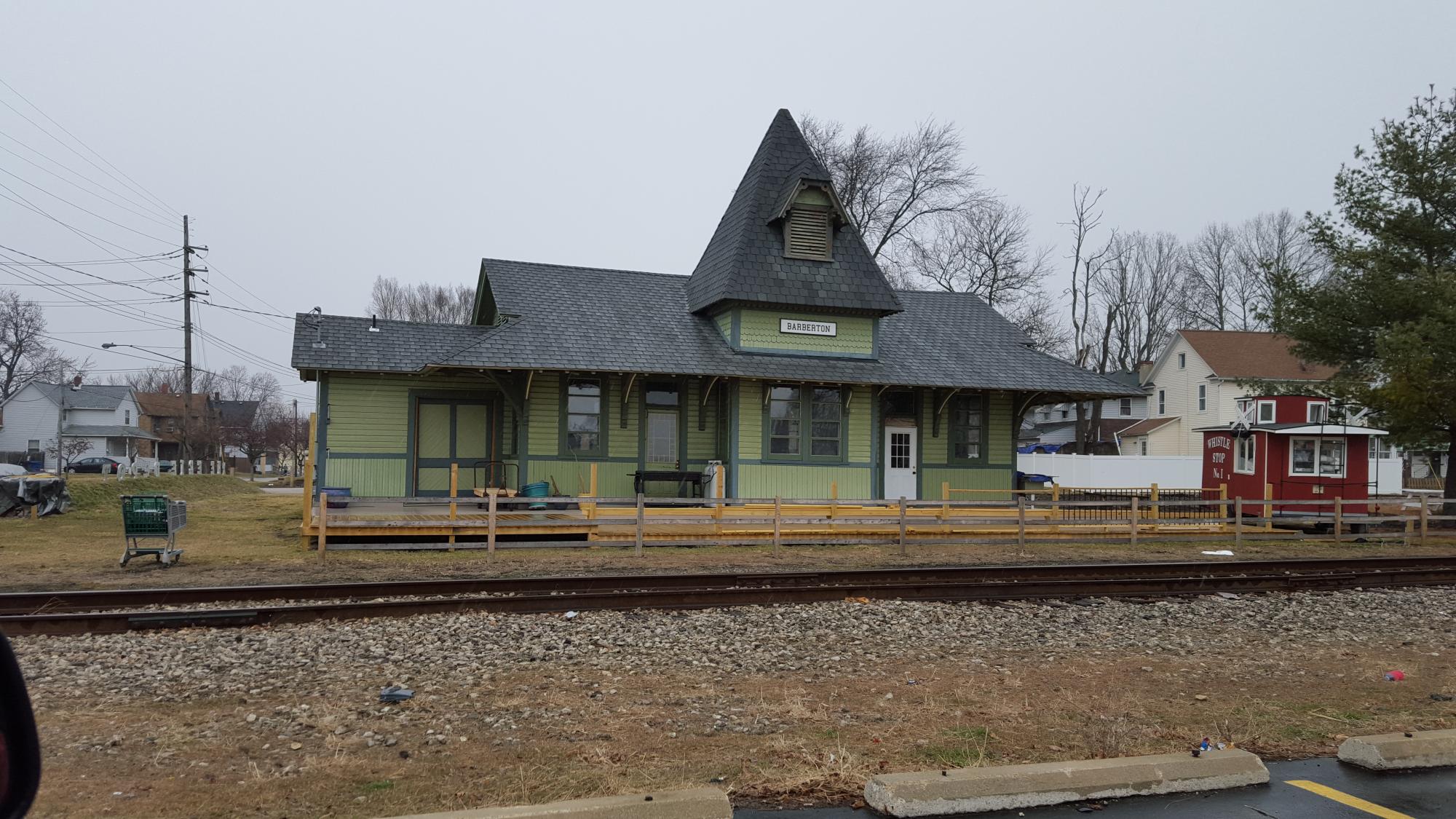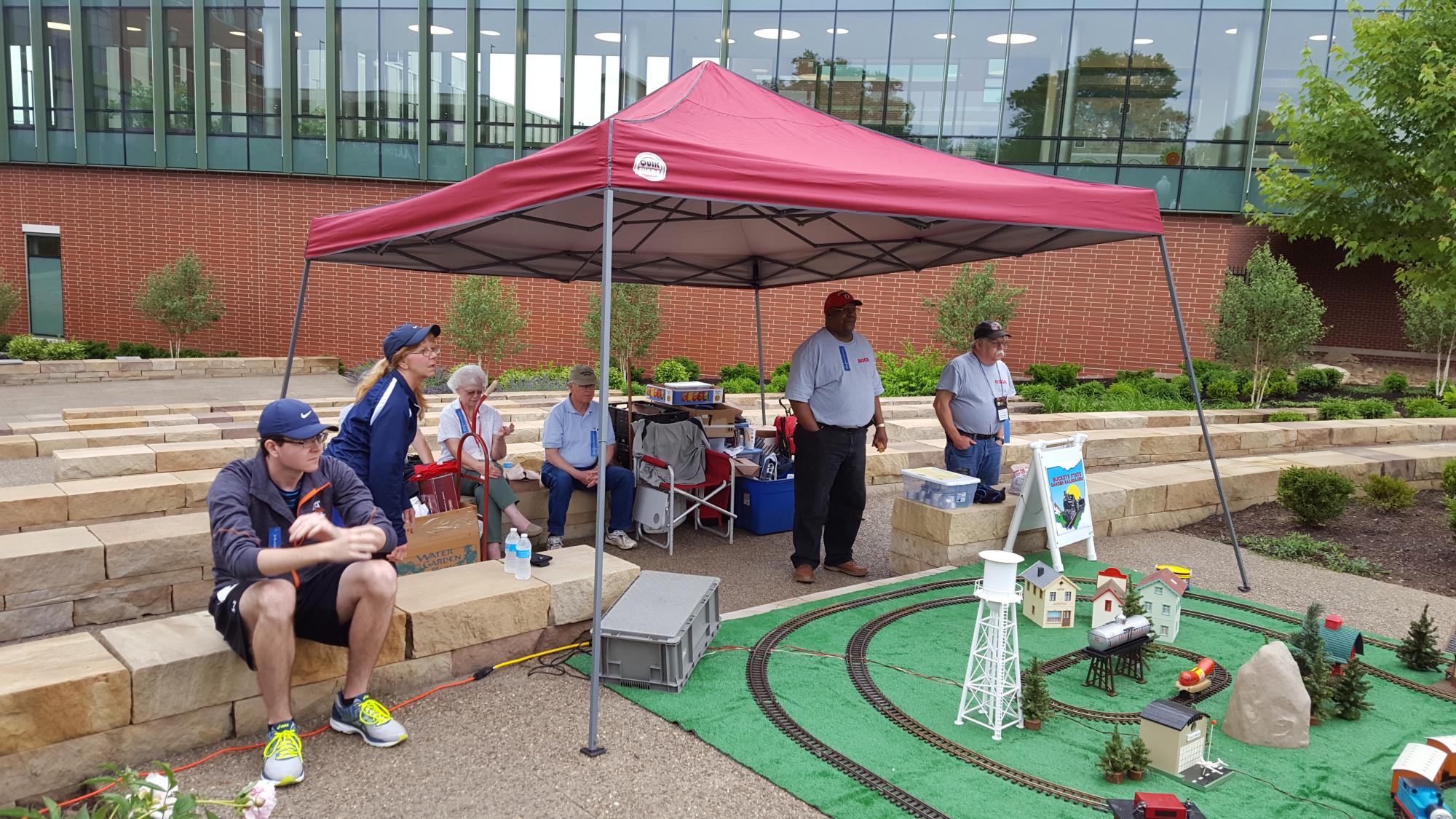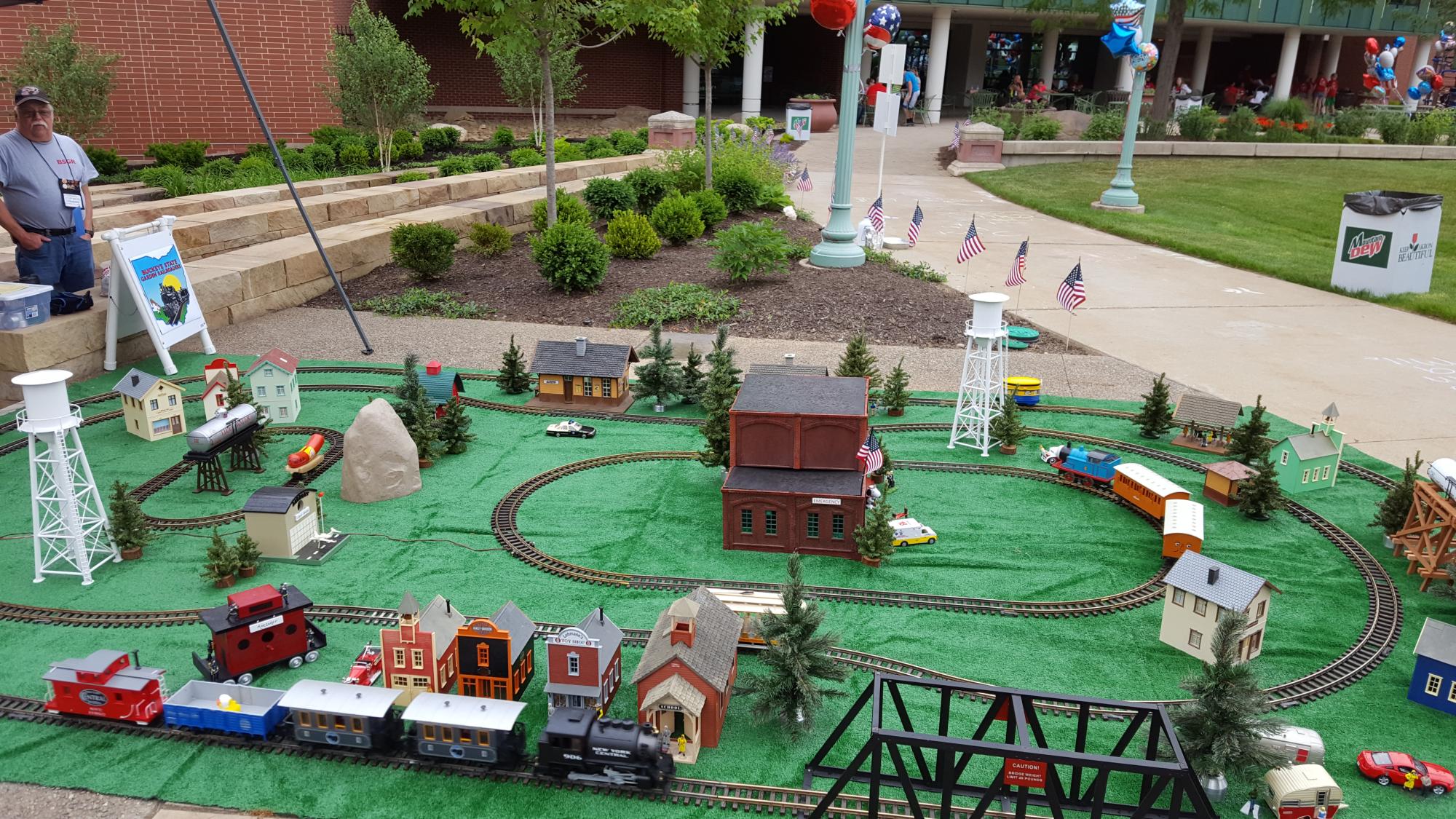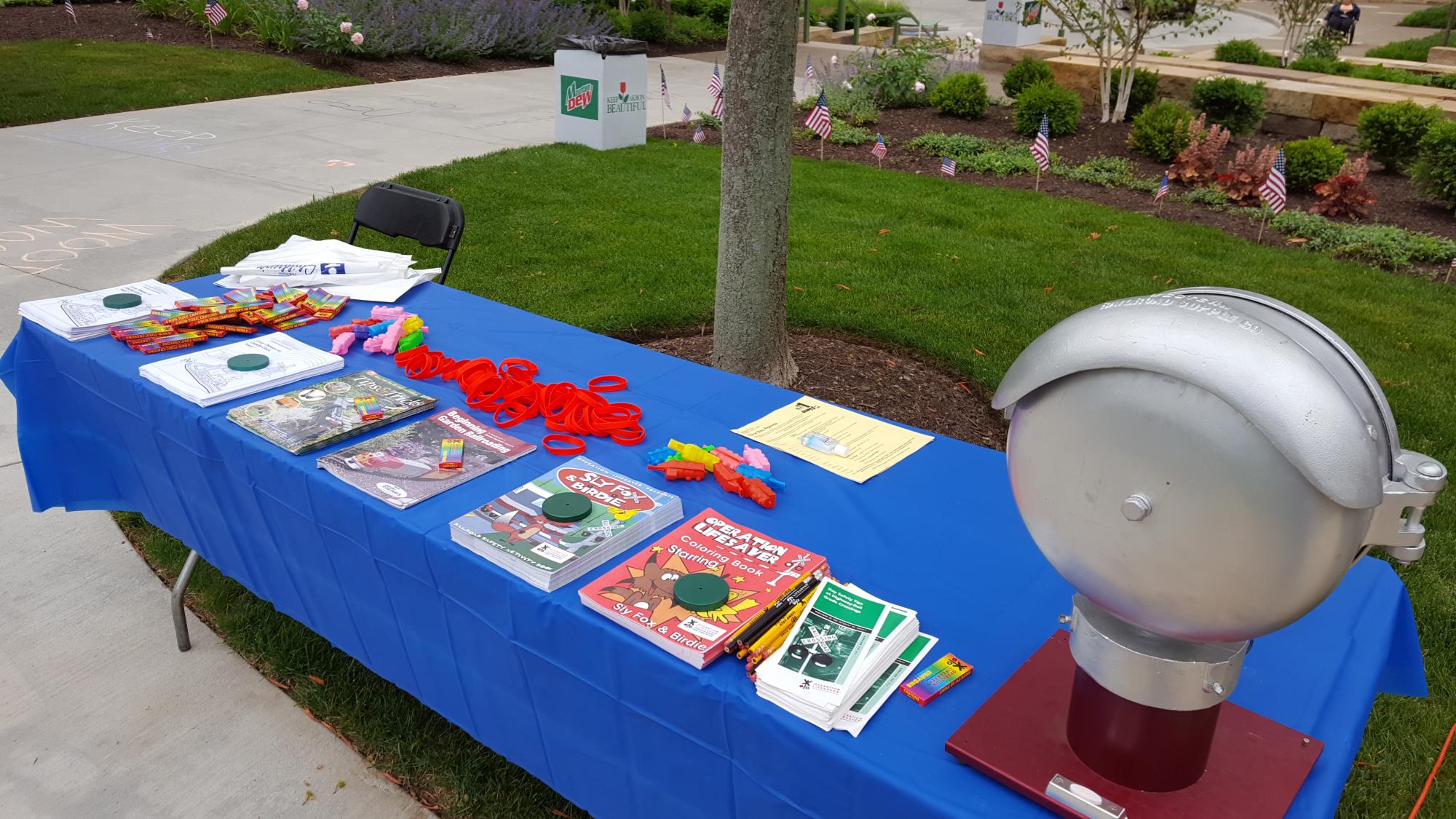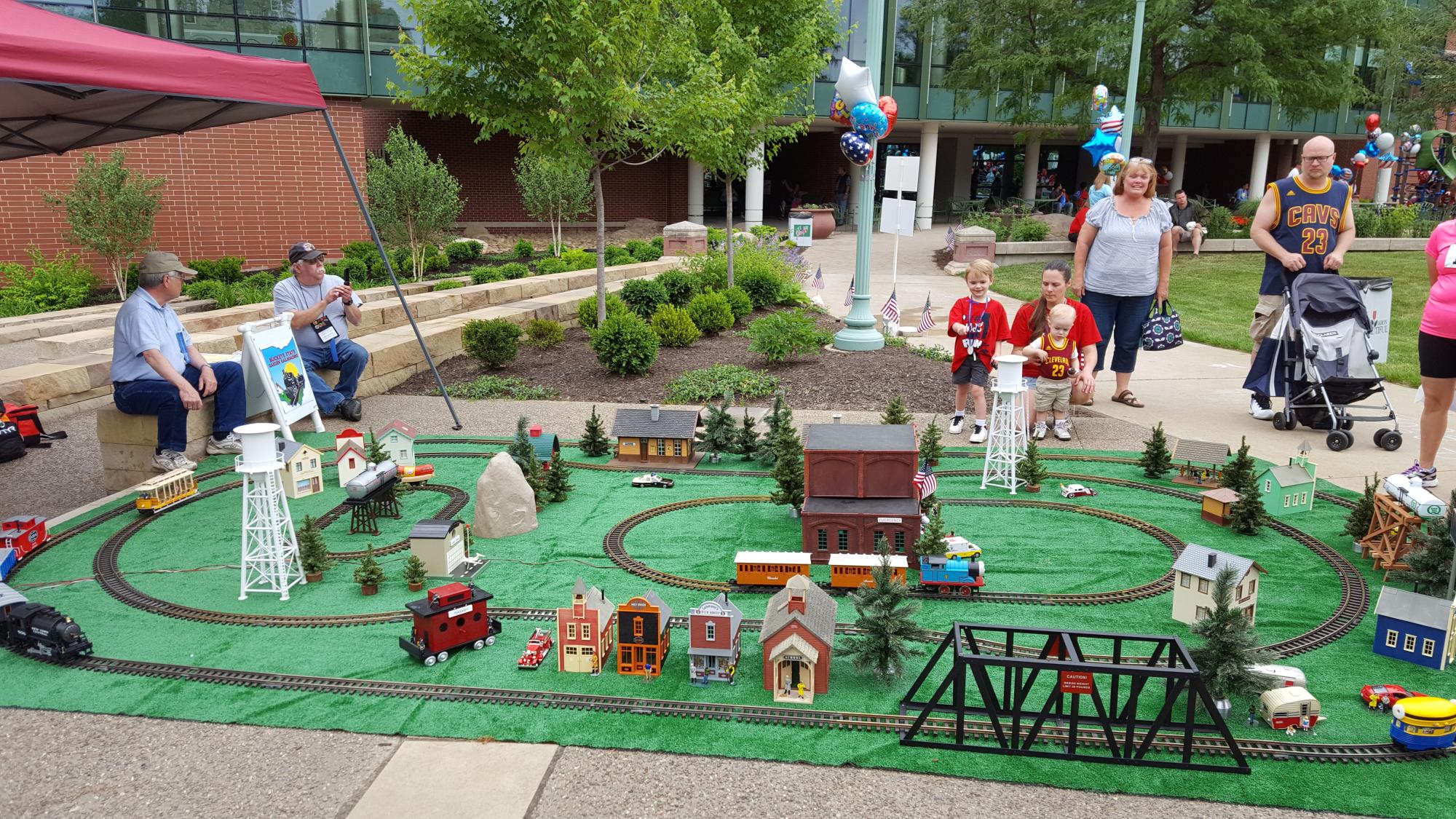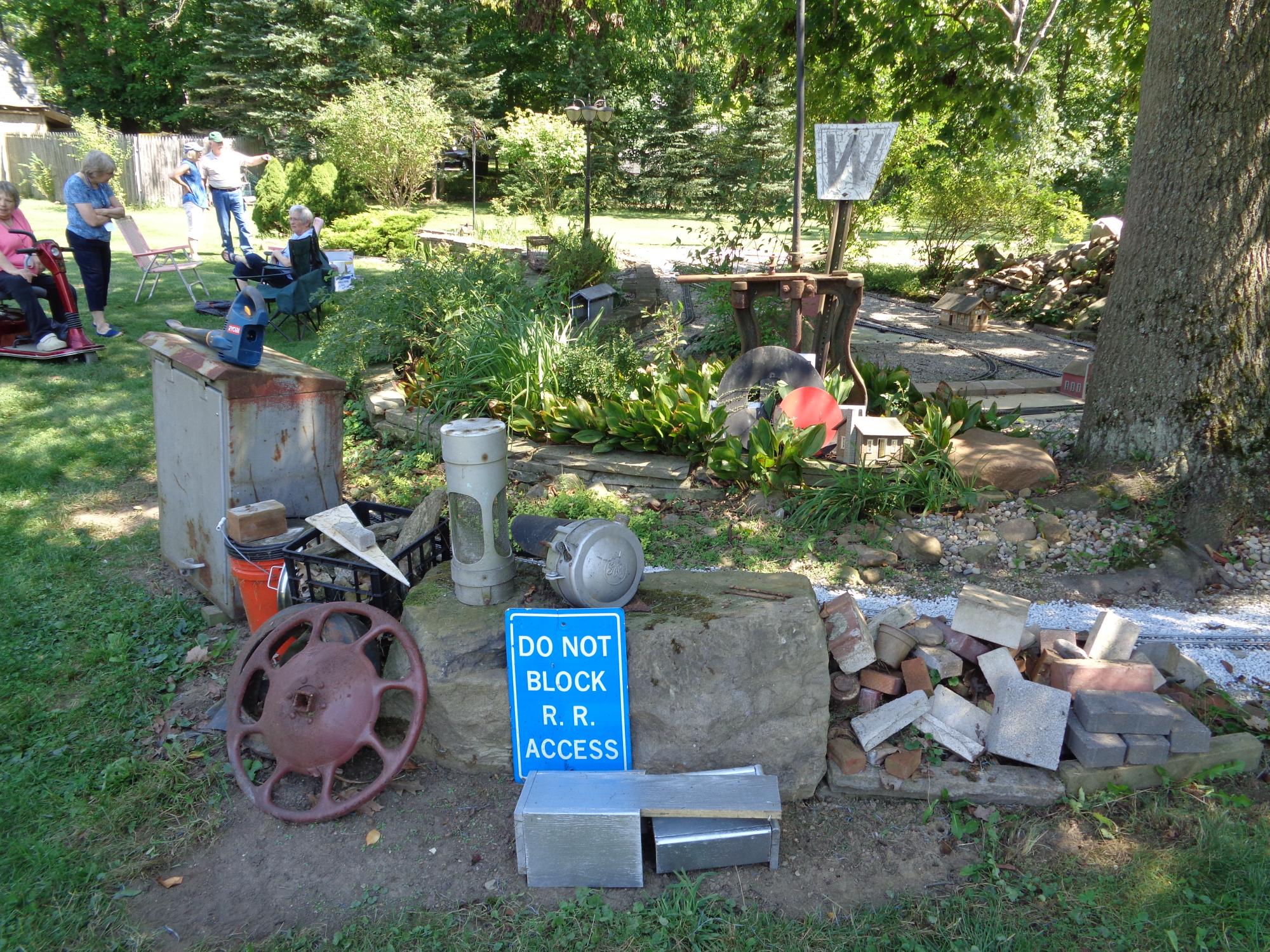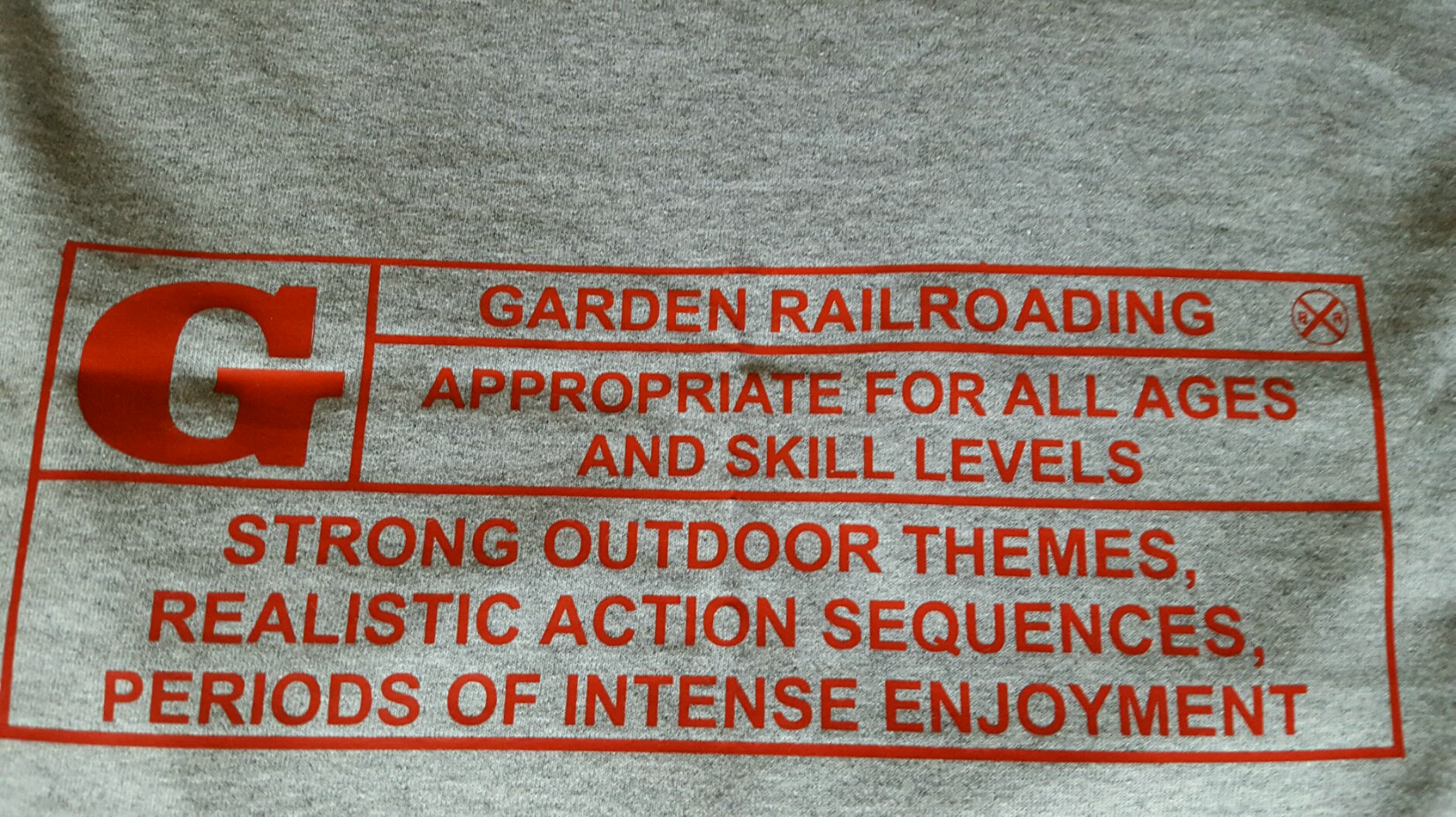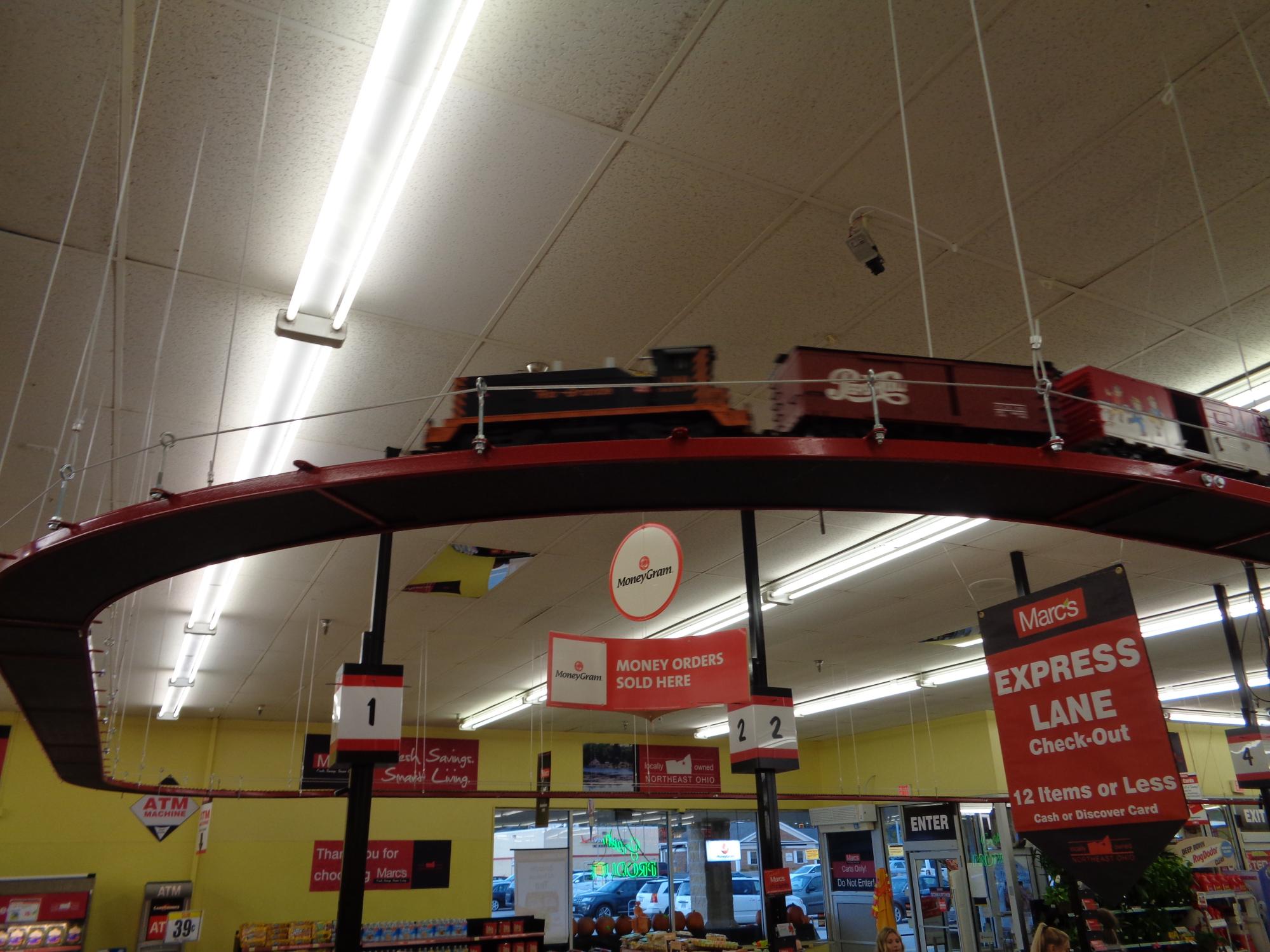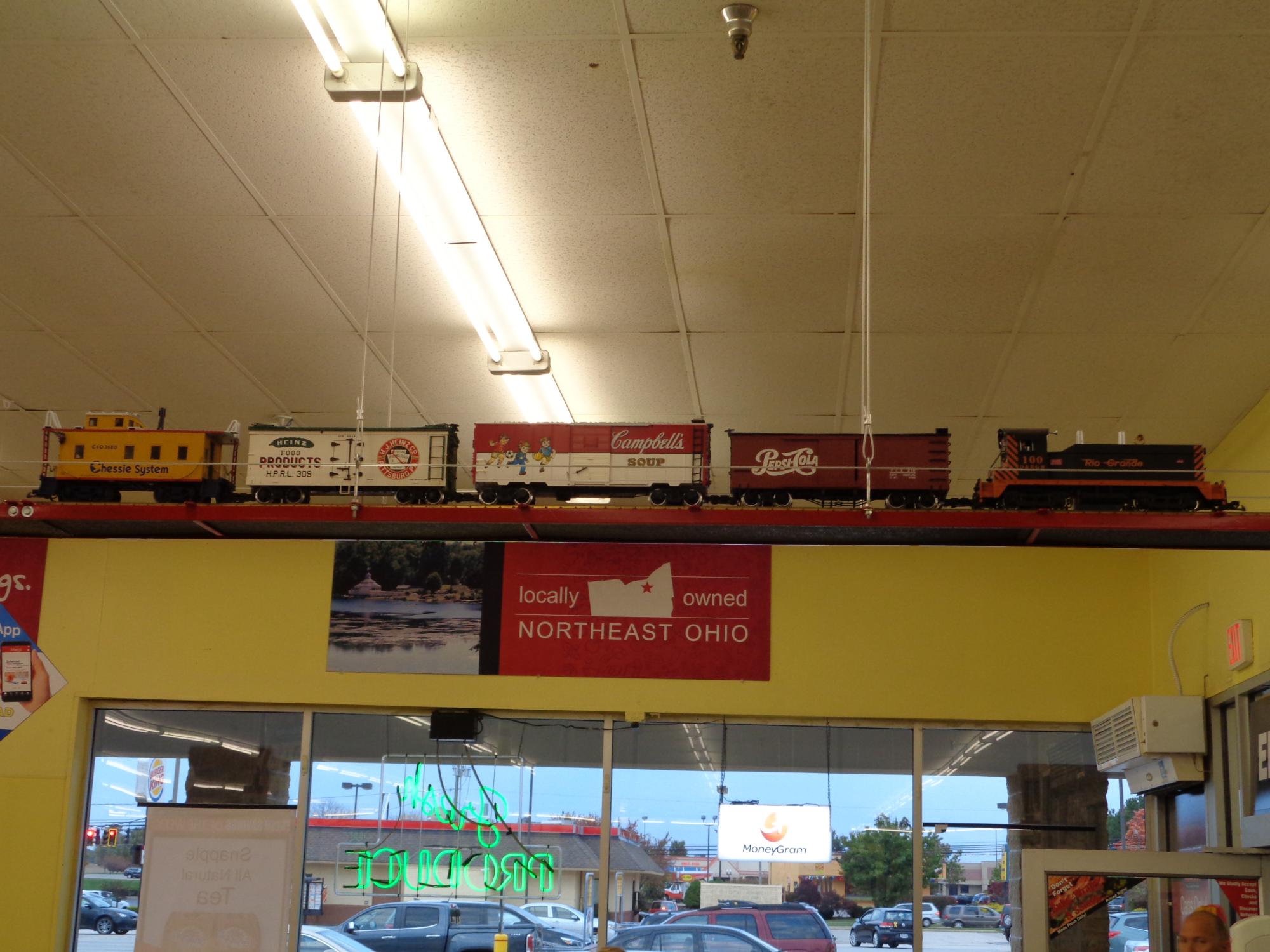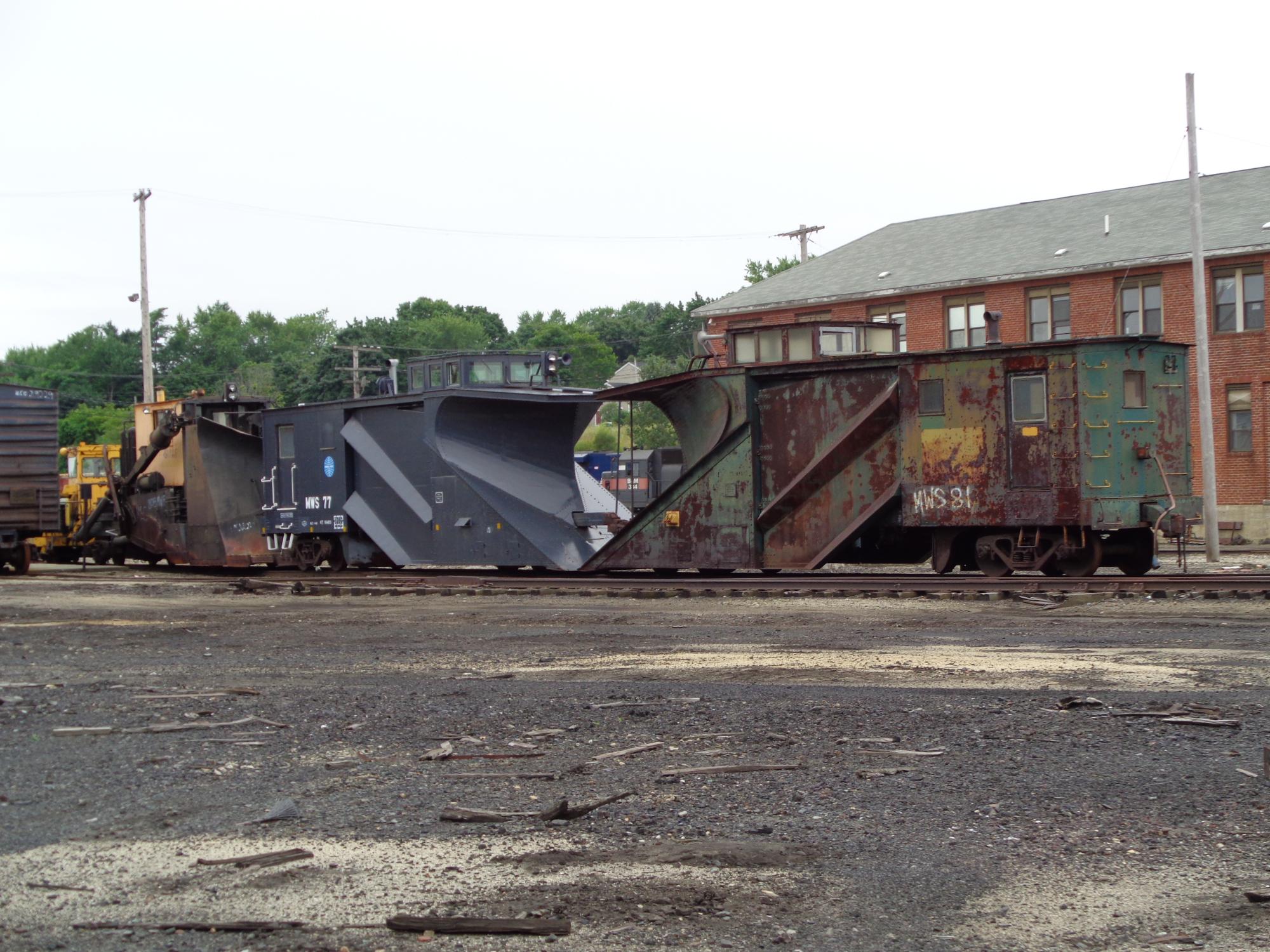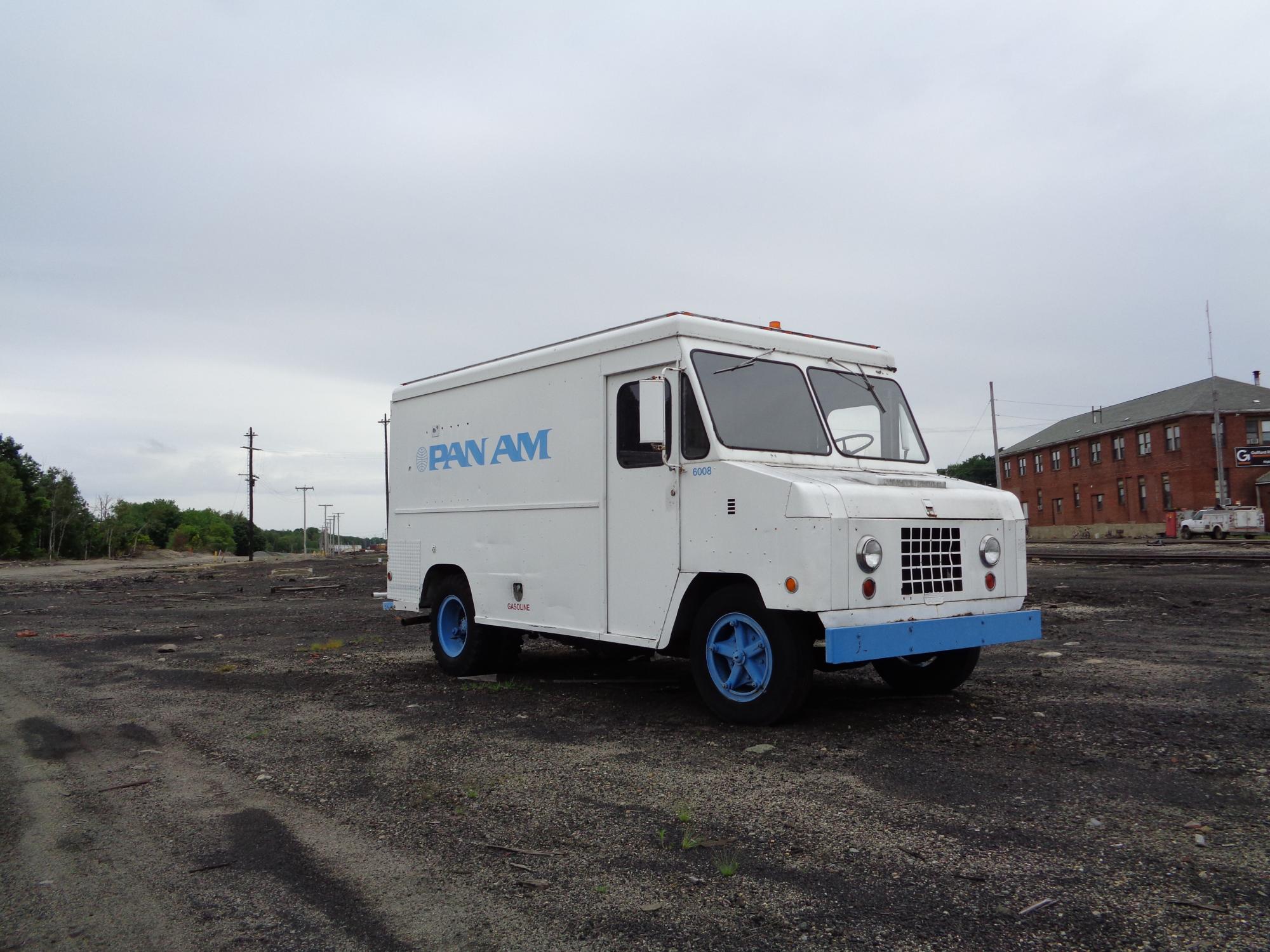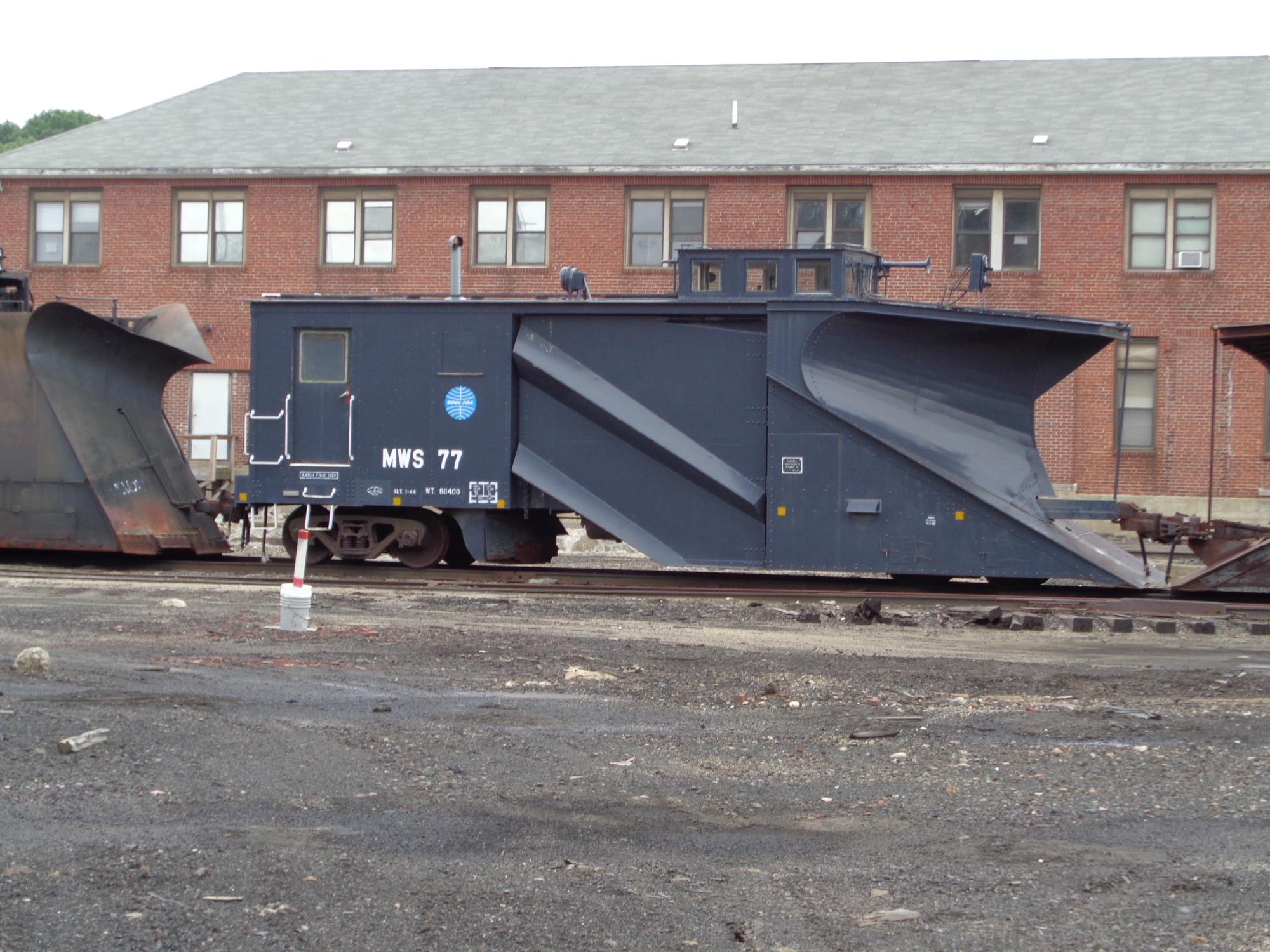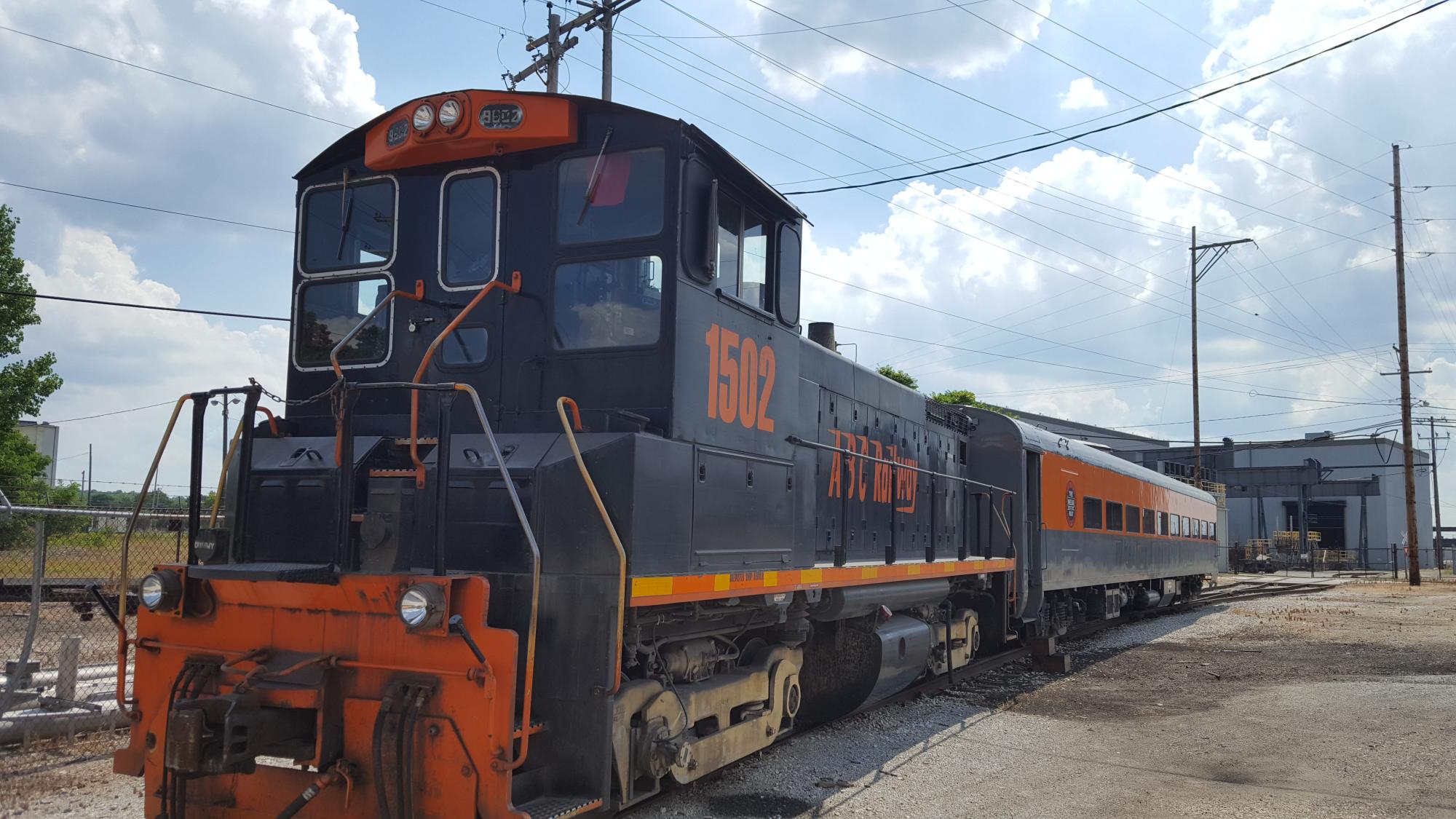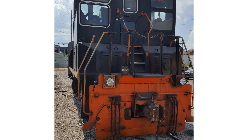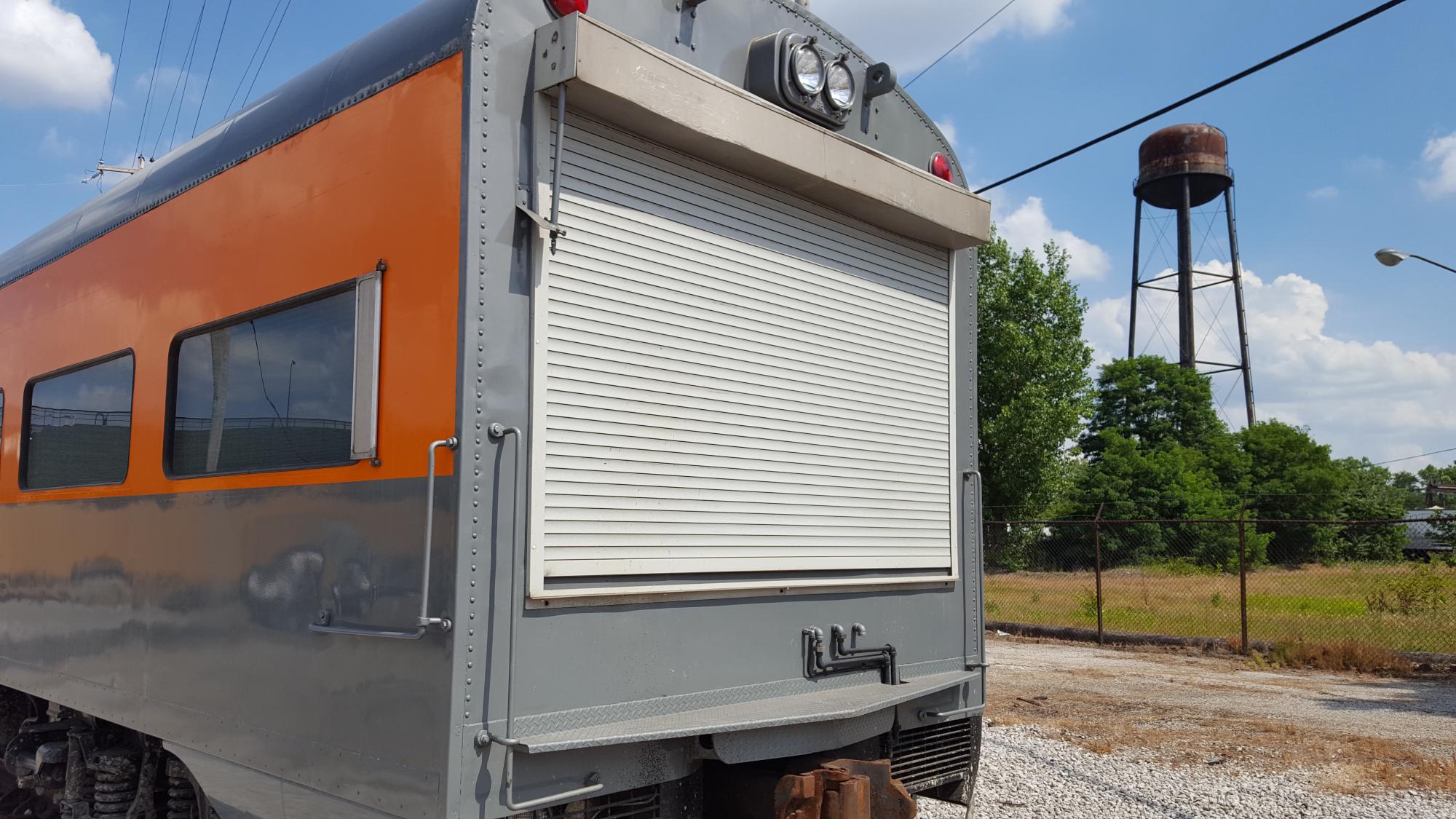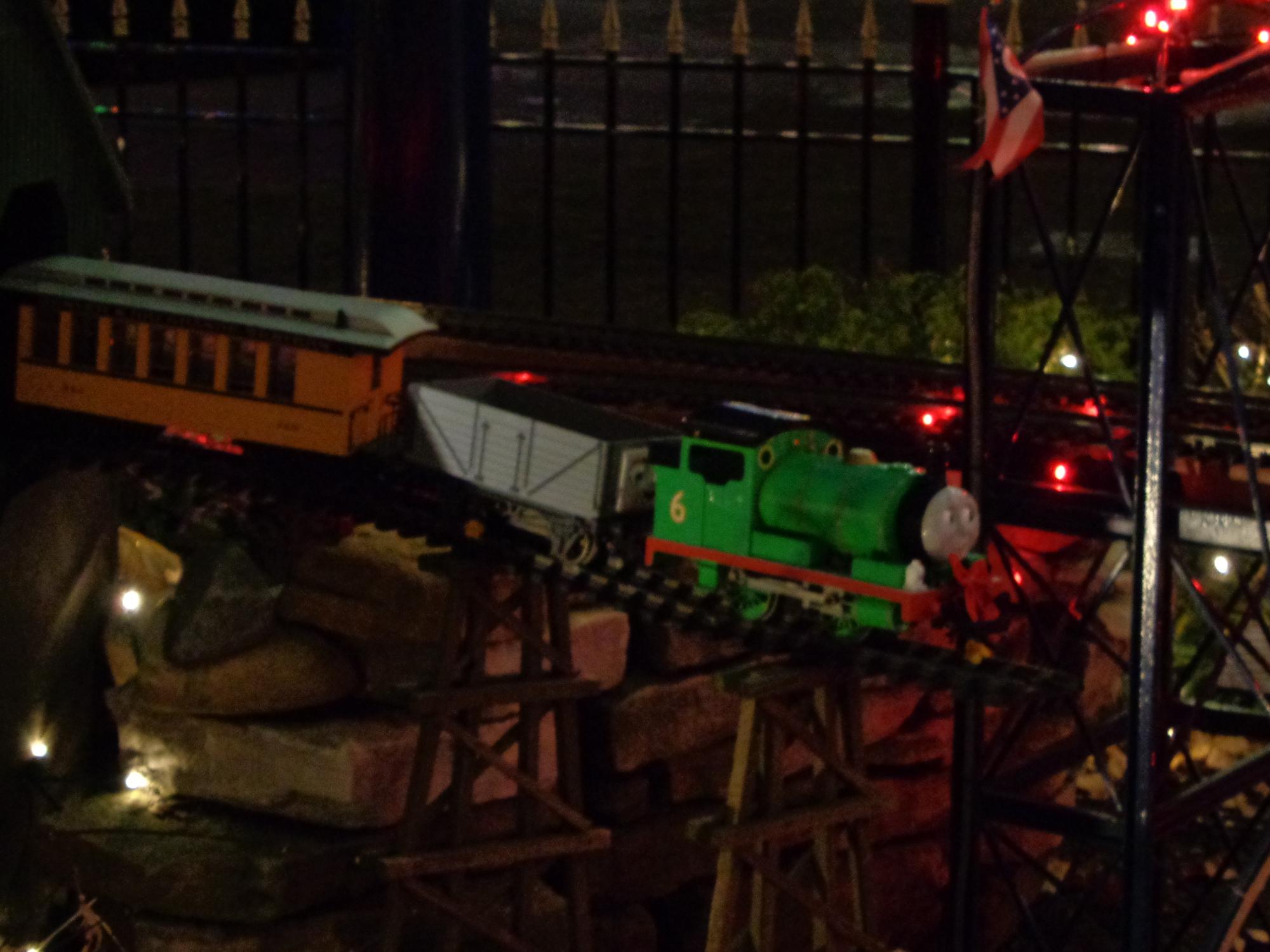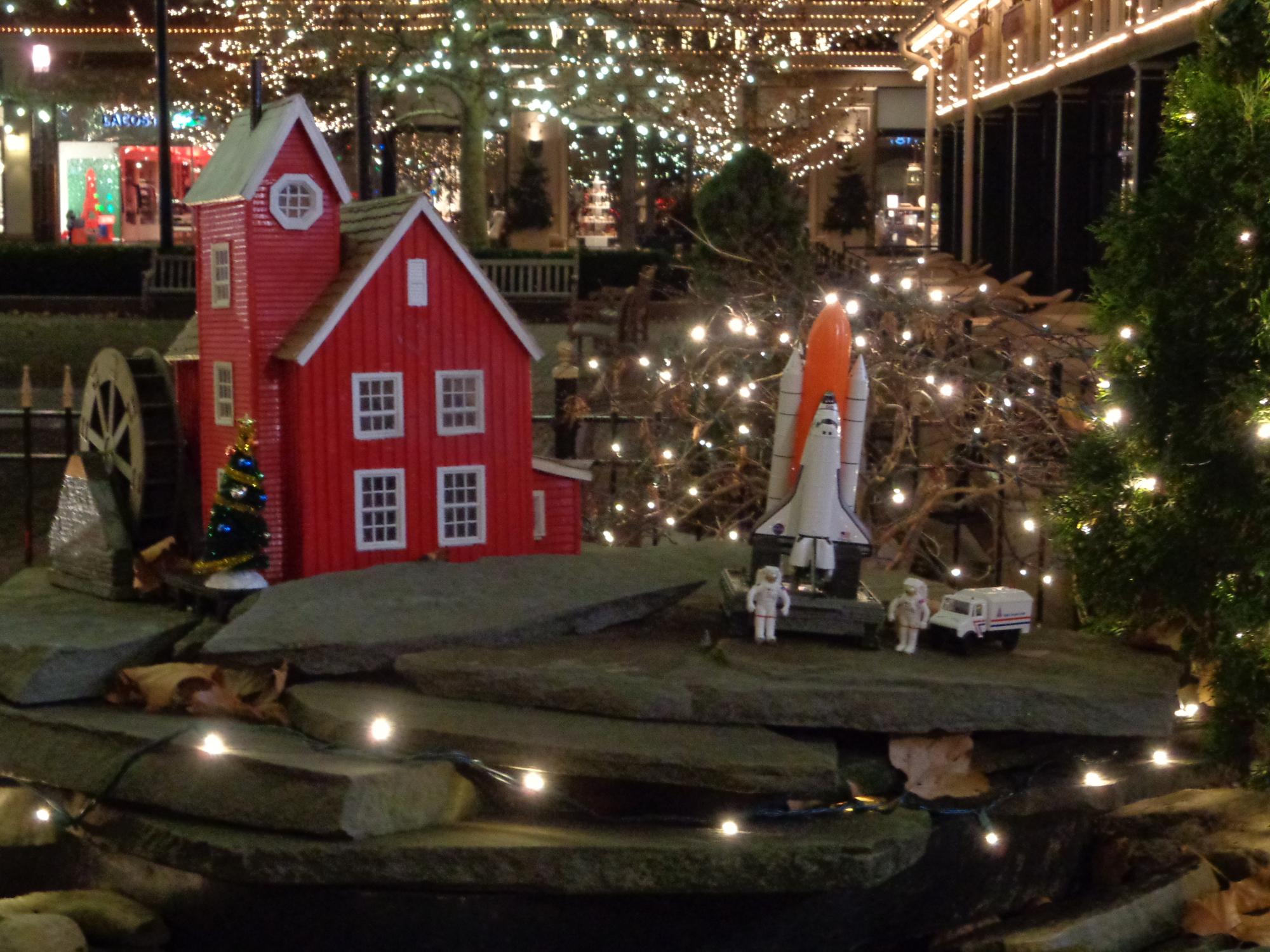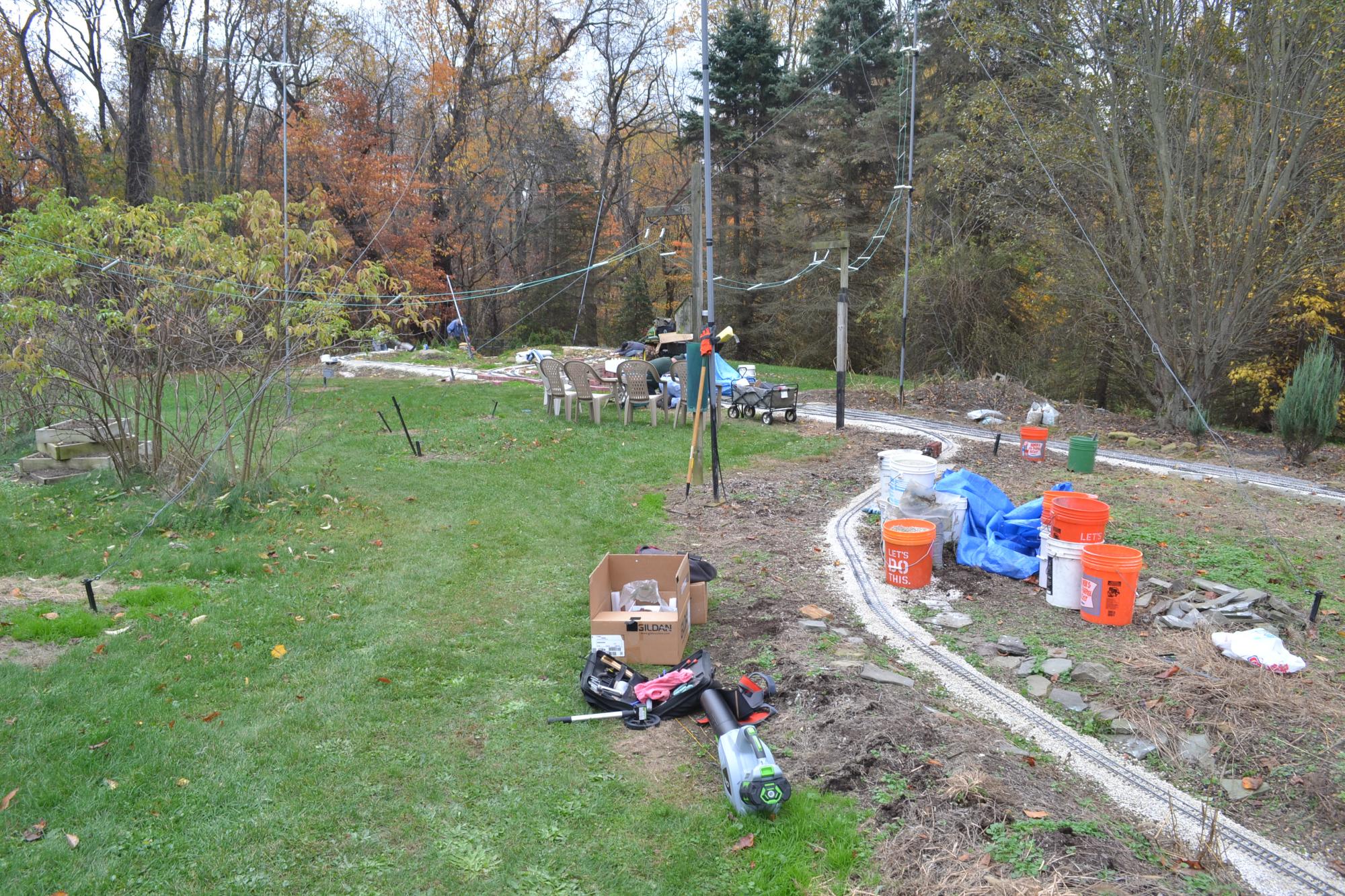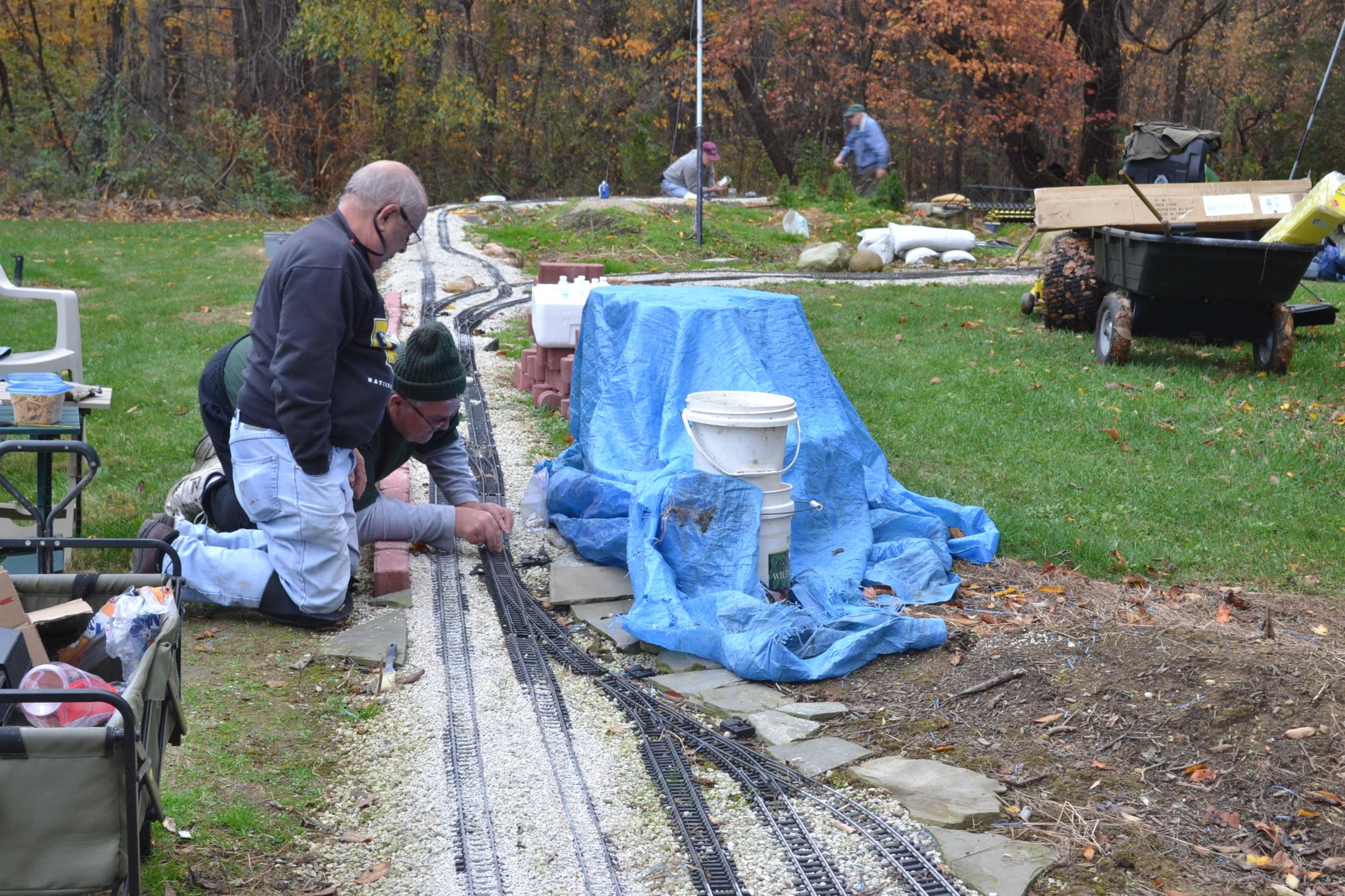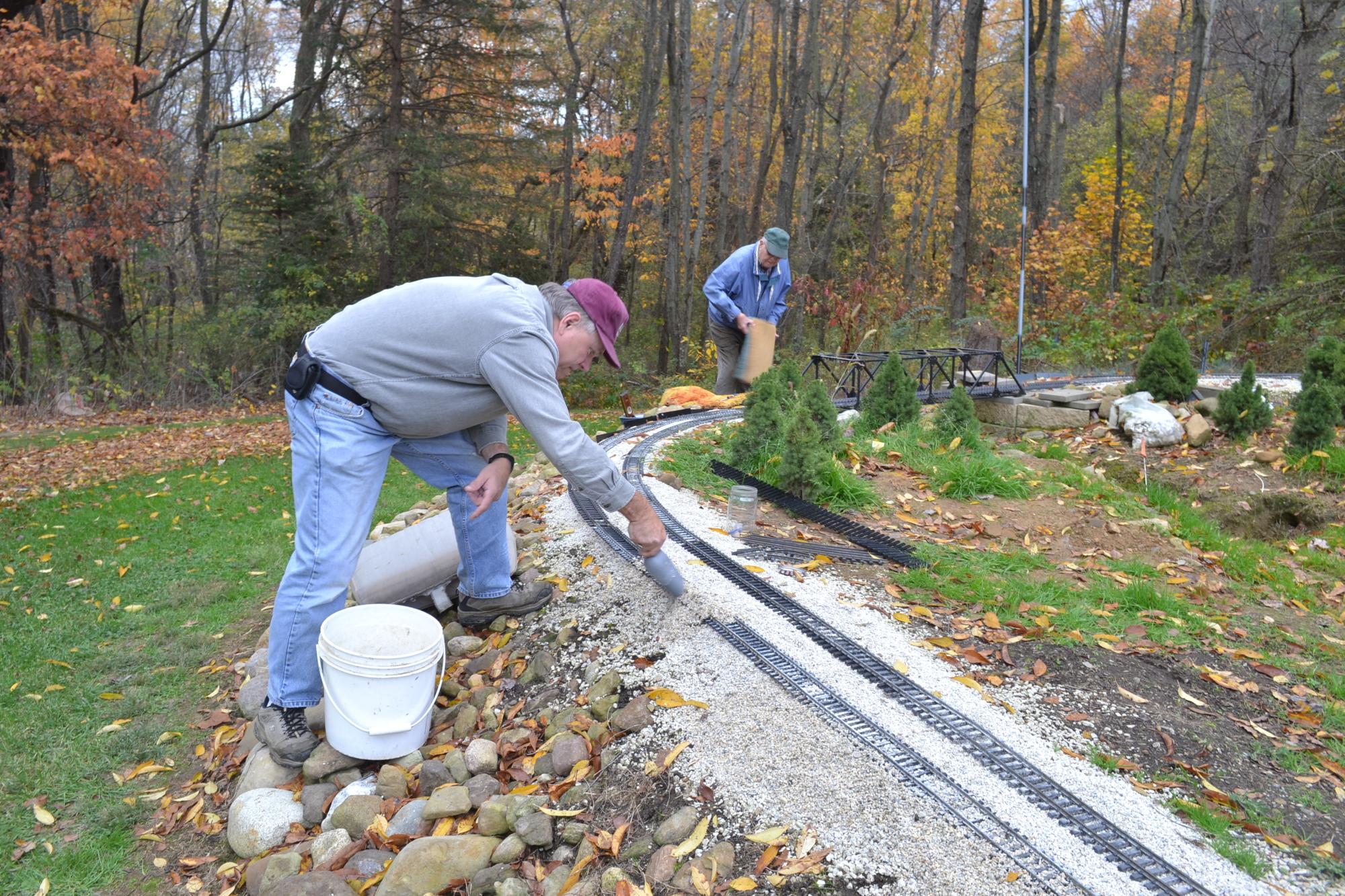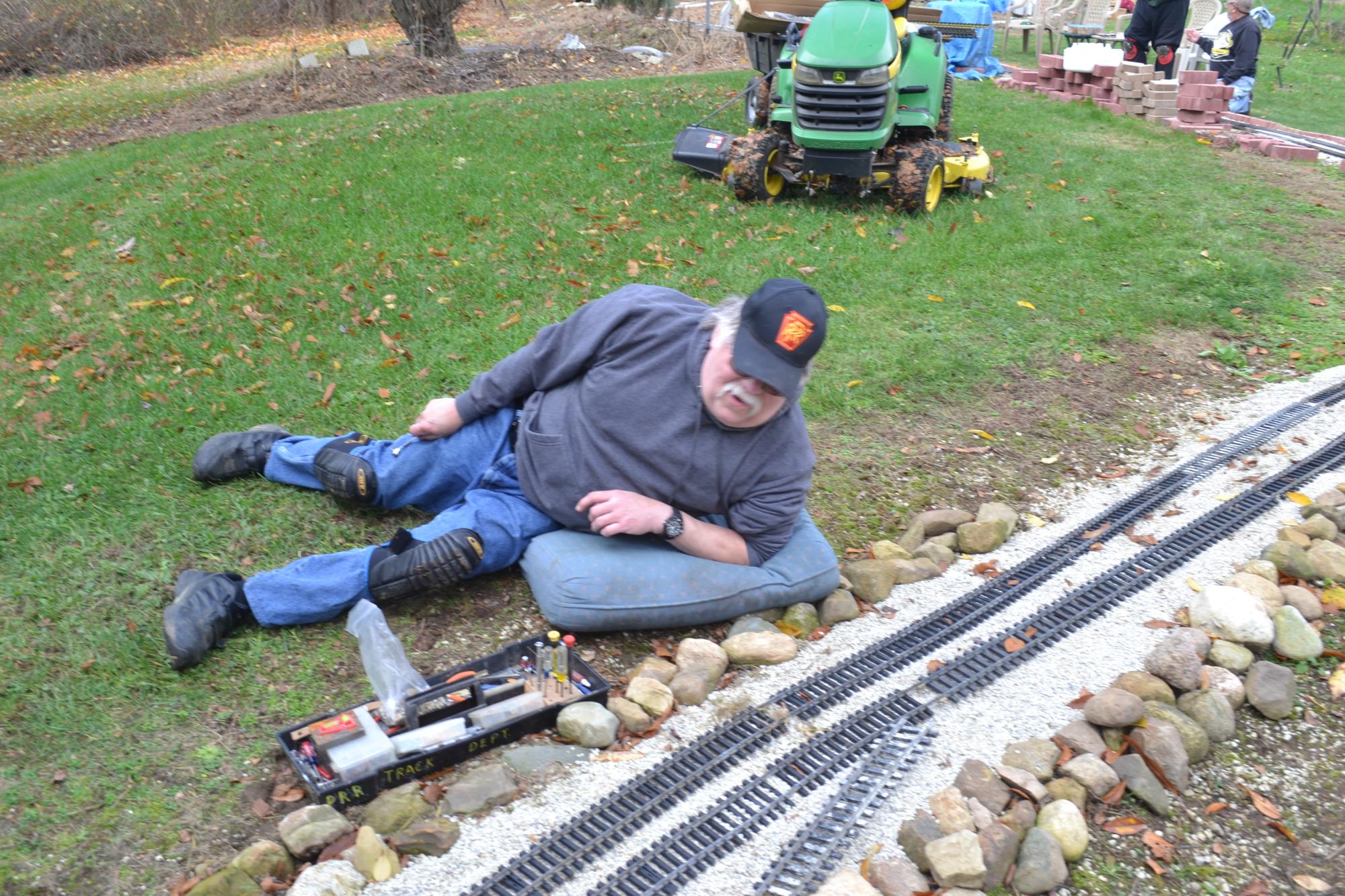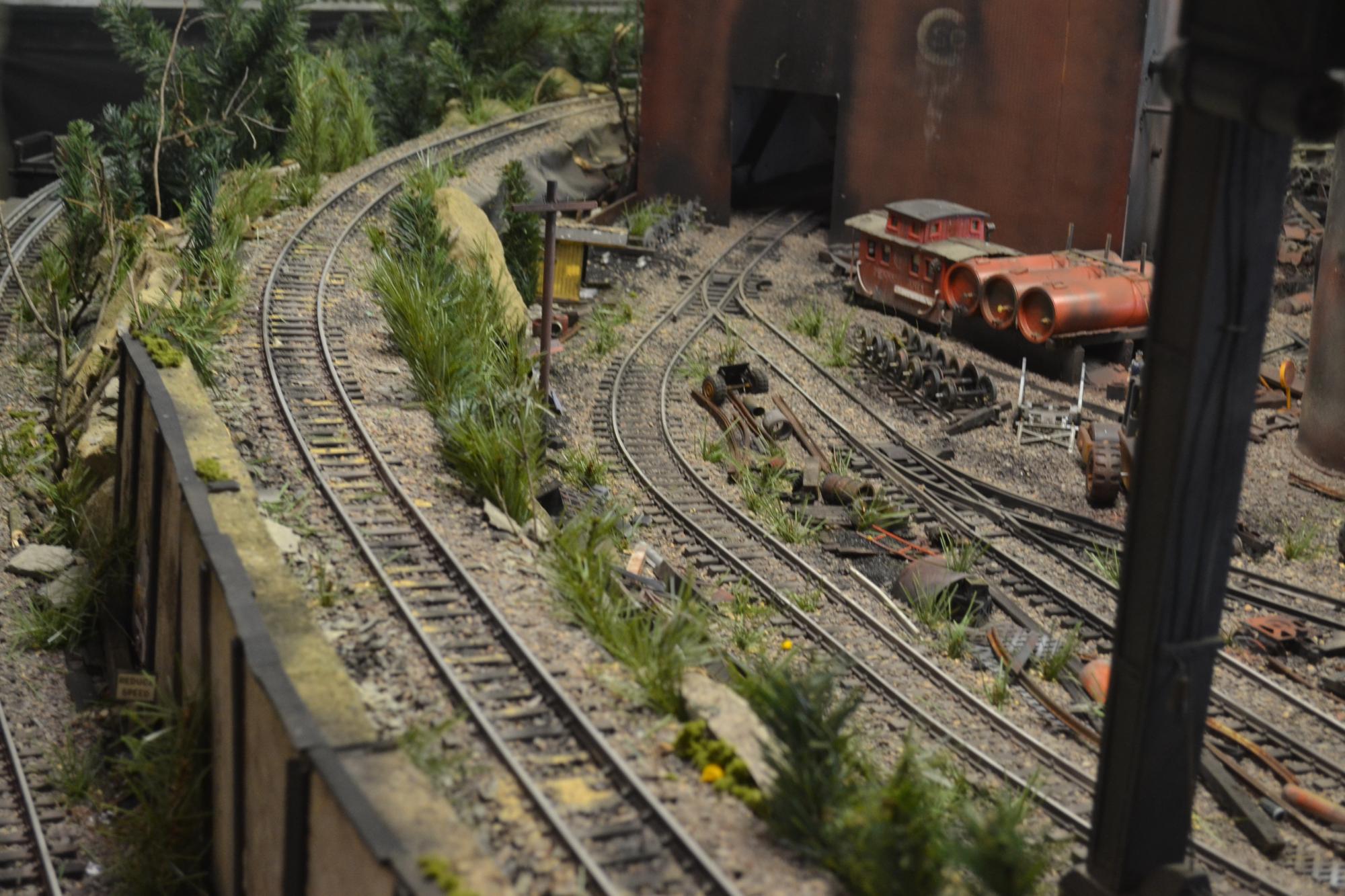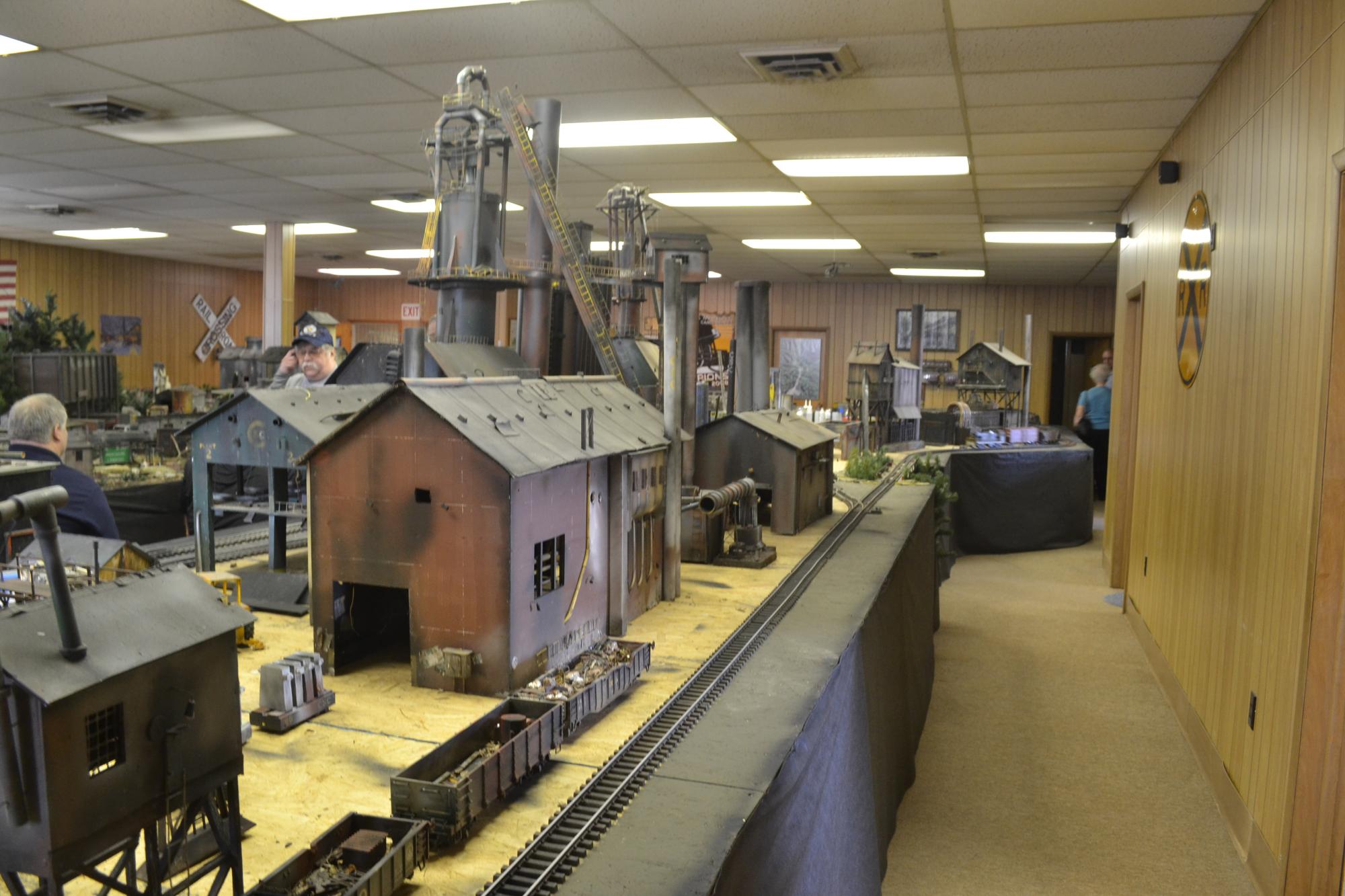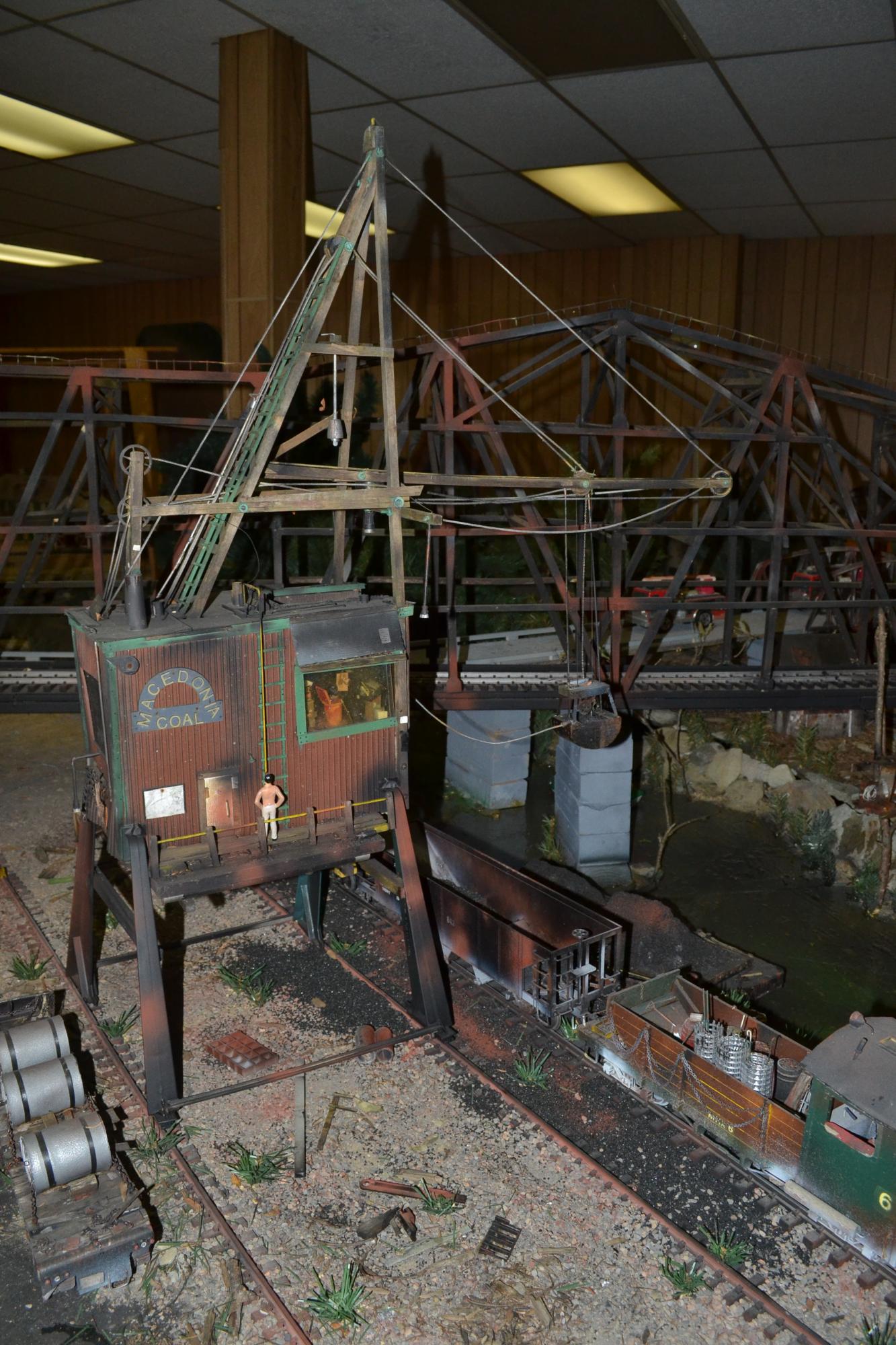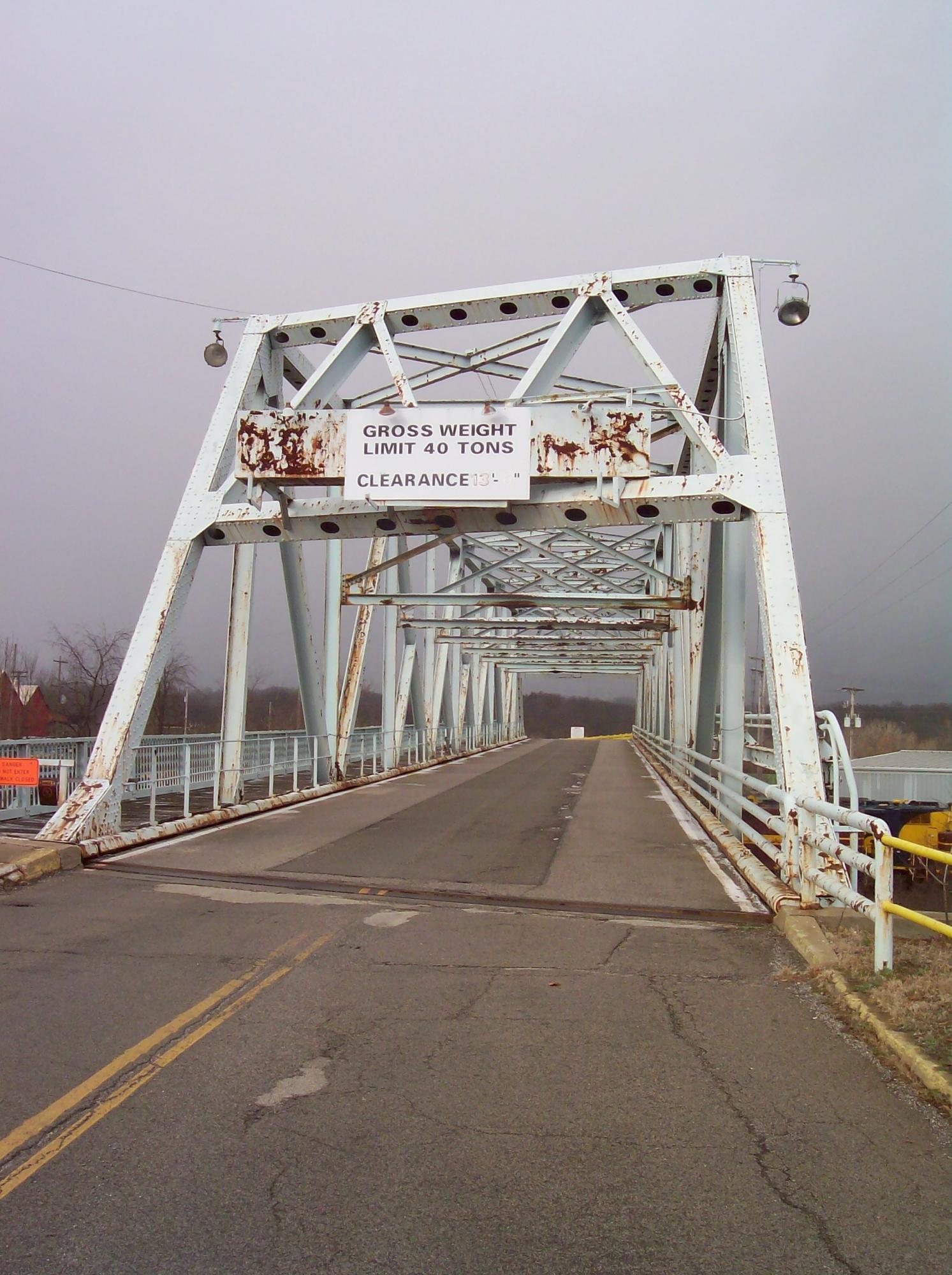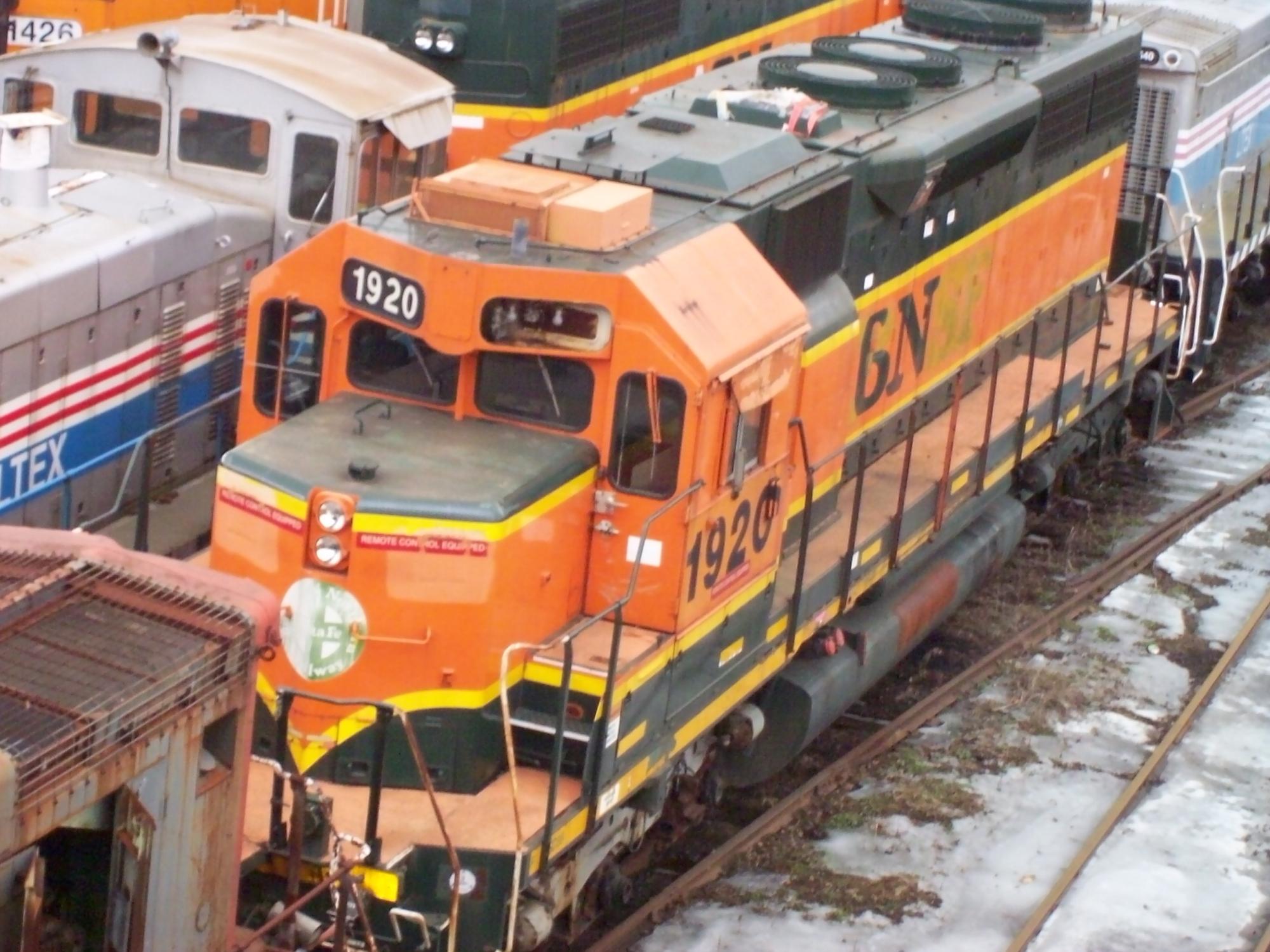 ERIE DEPOT ICE CREAM BARBERTON, OHIO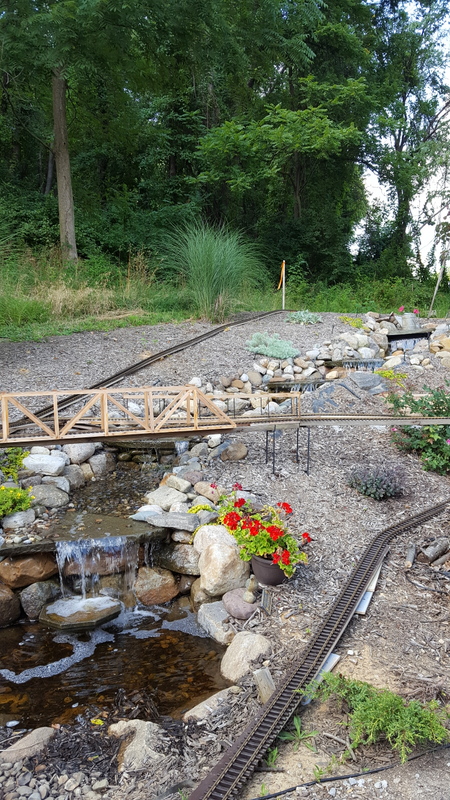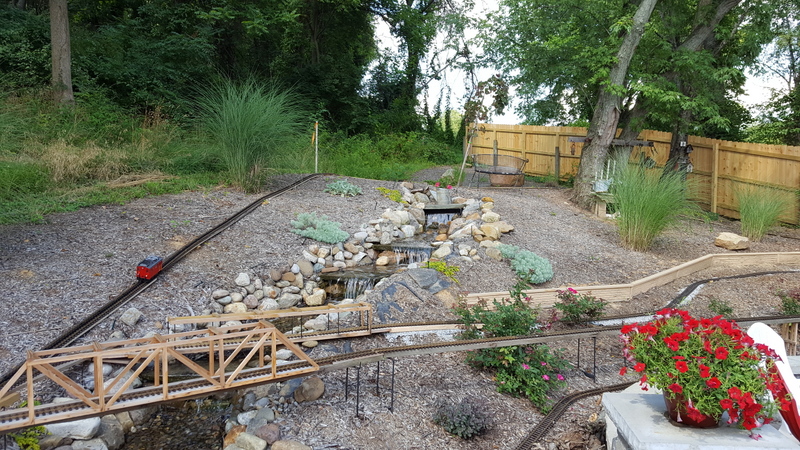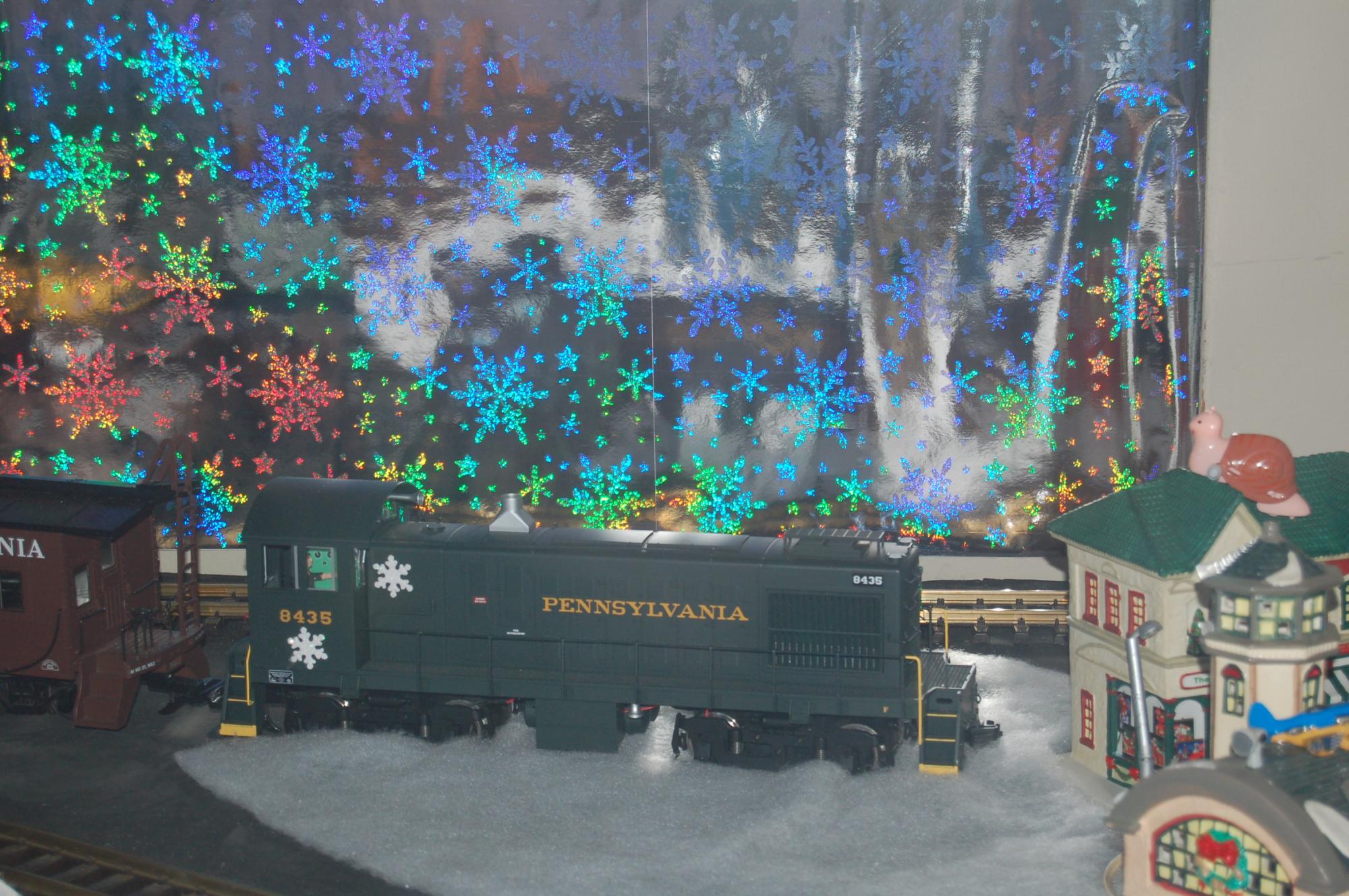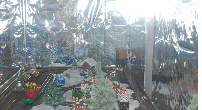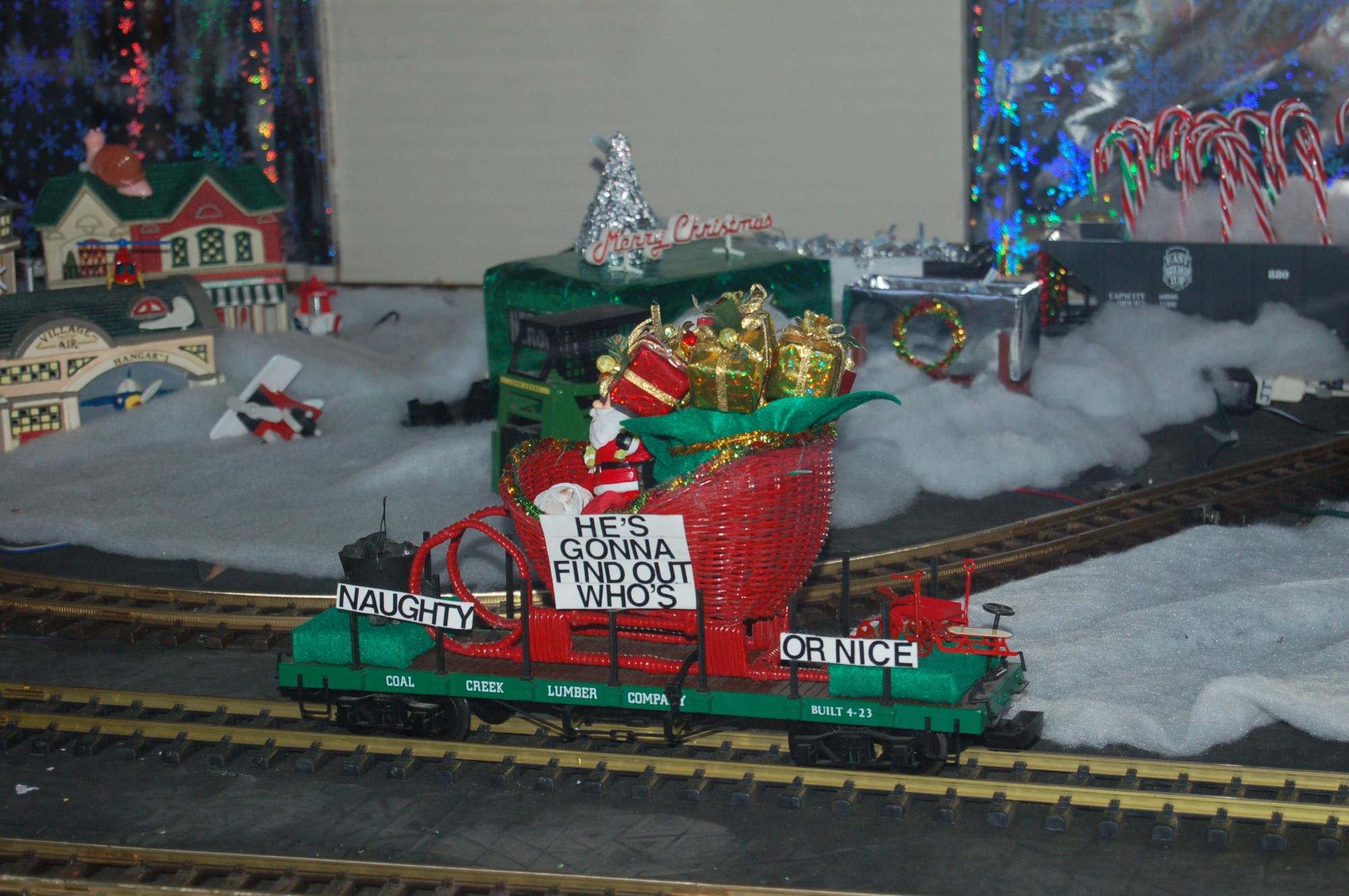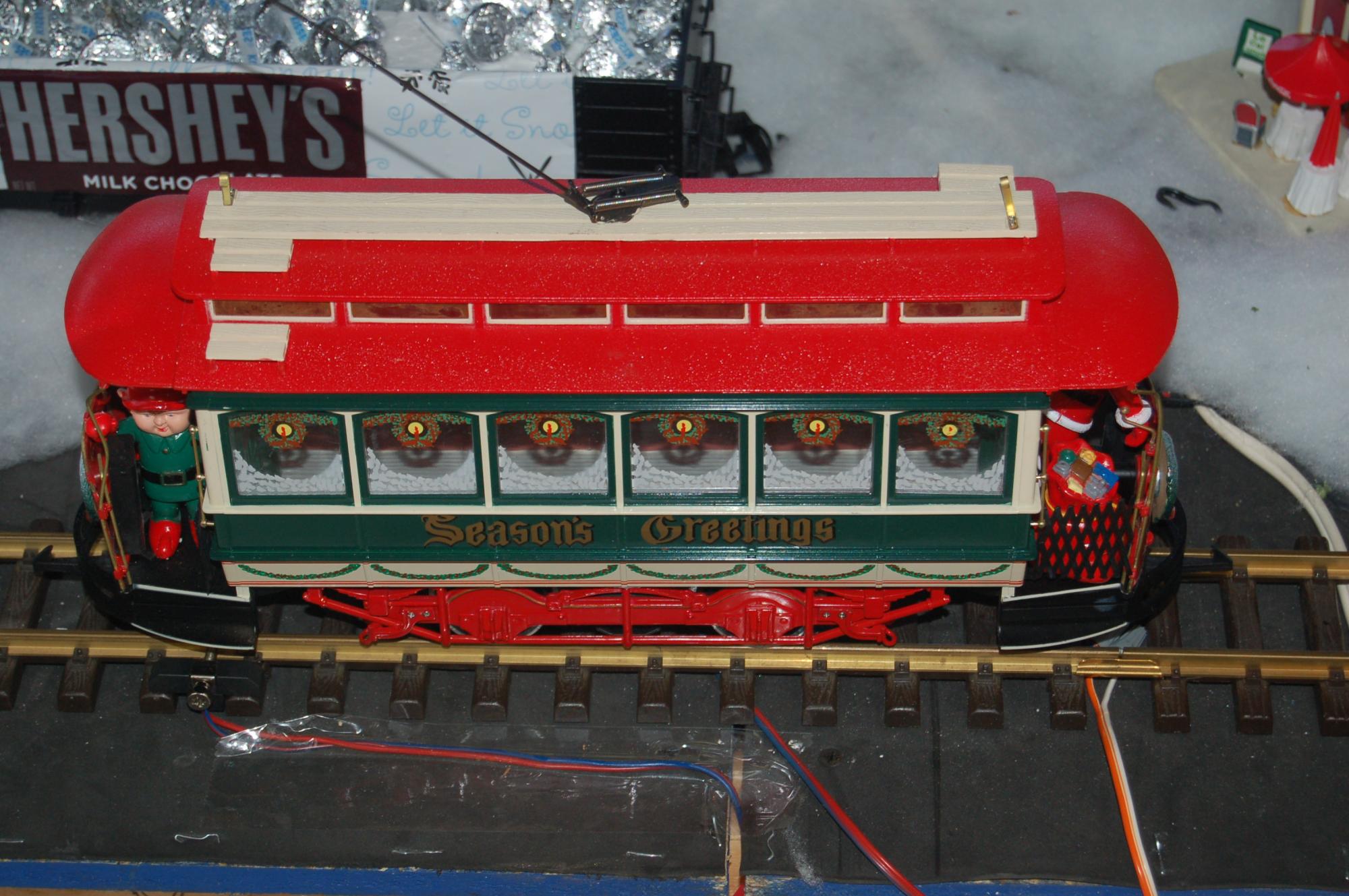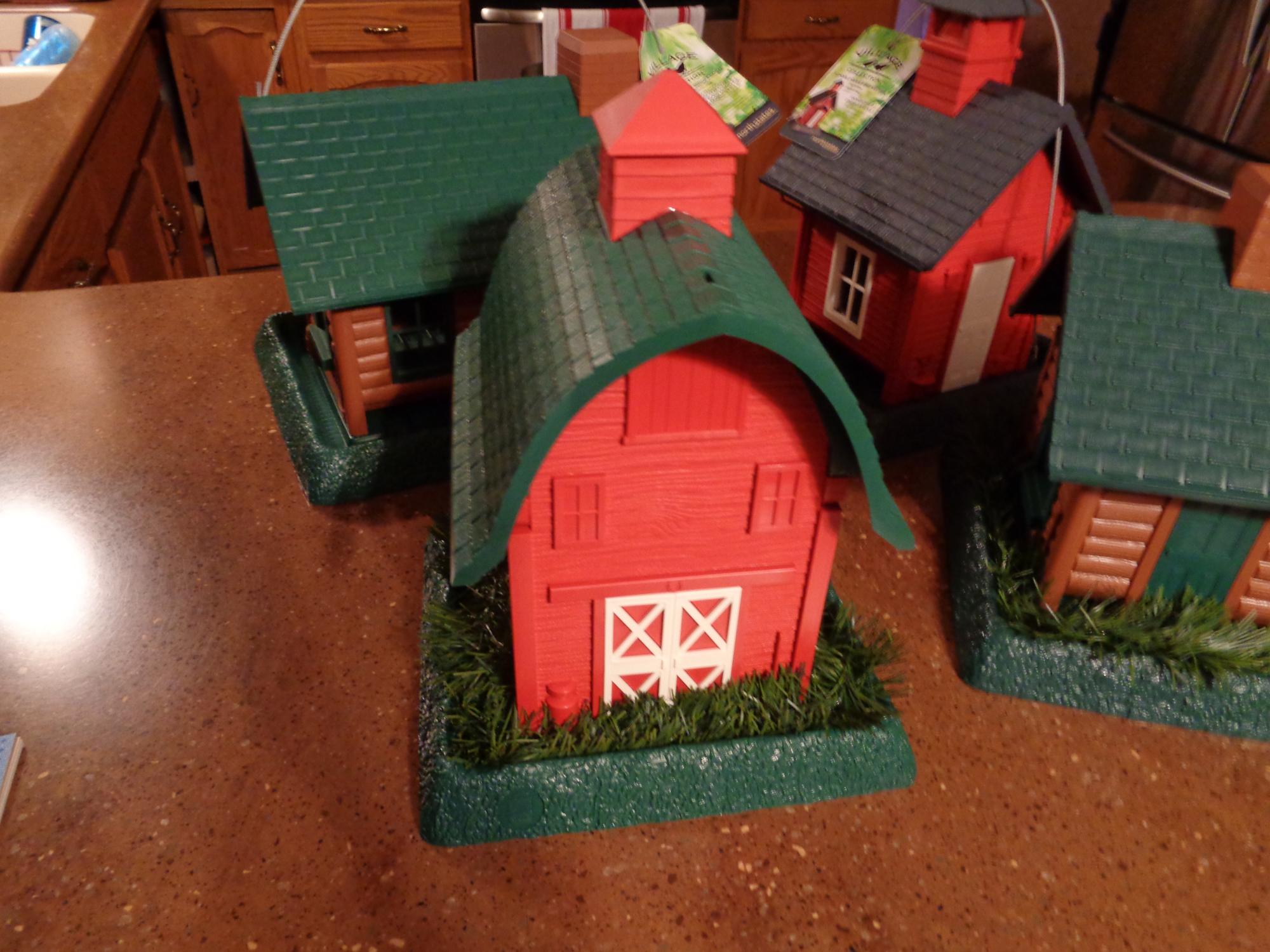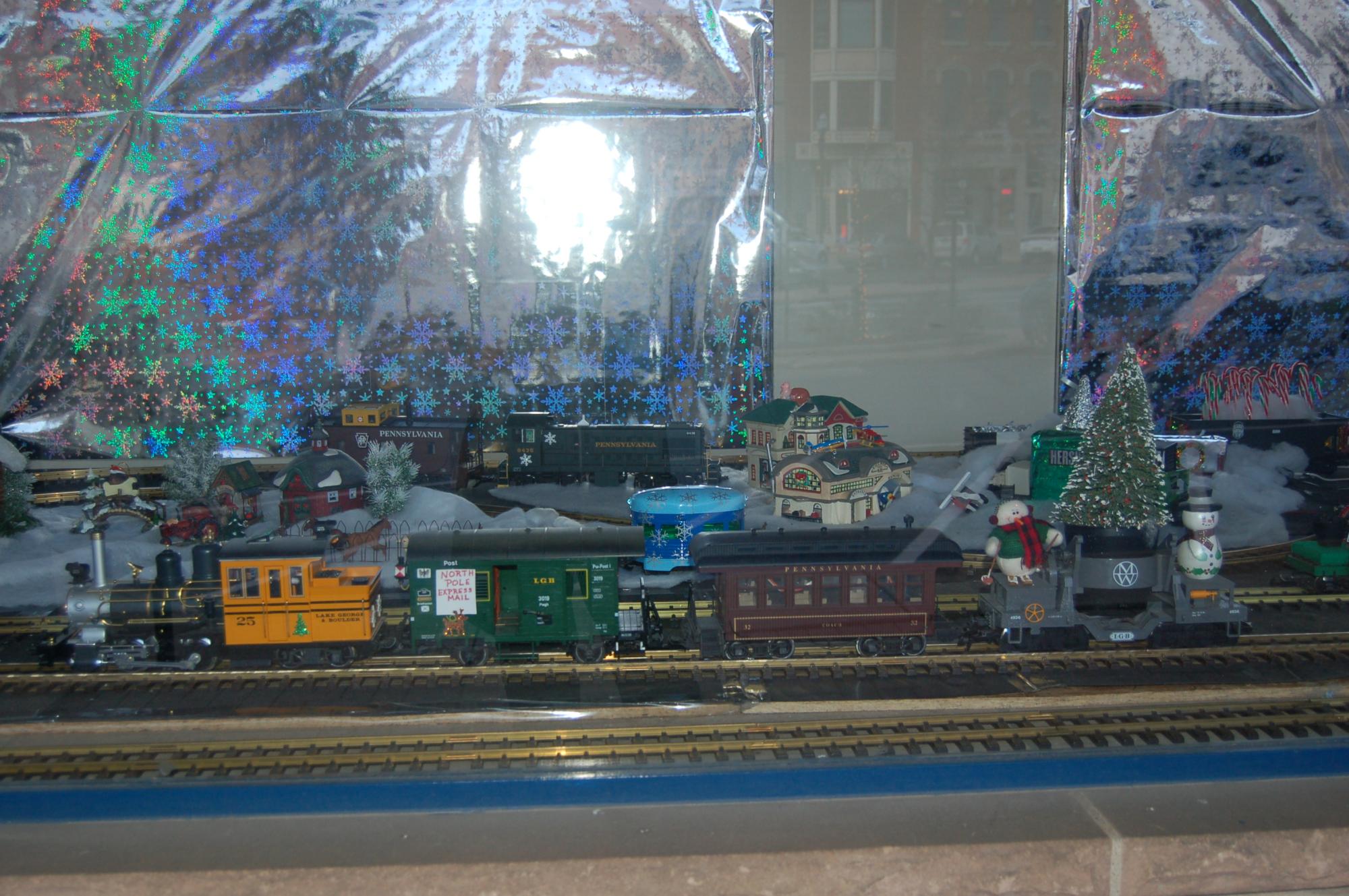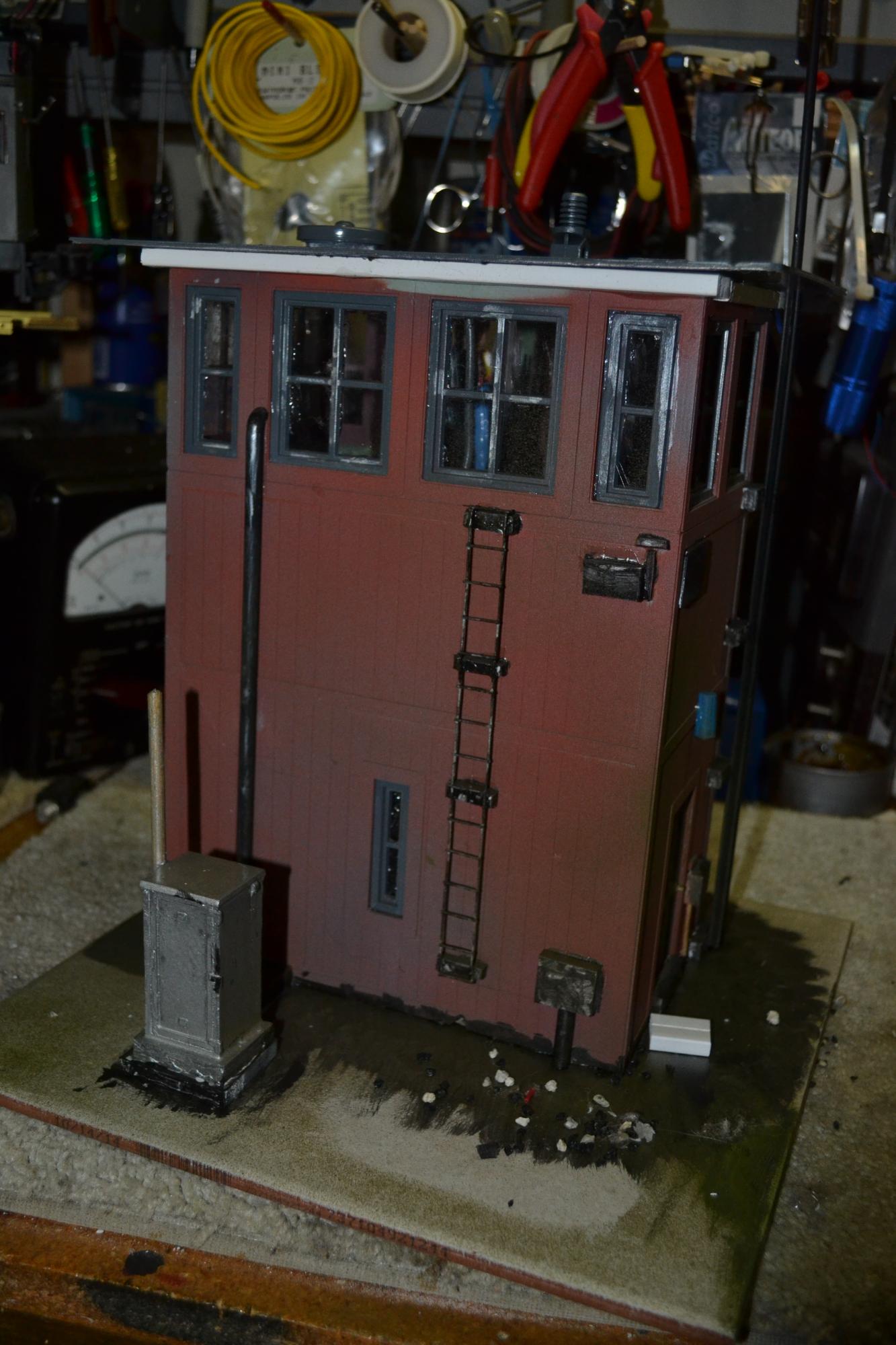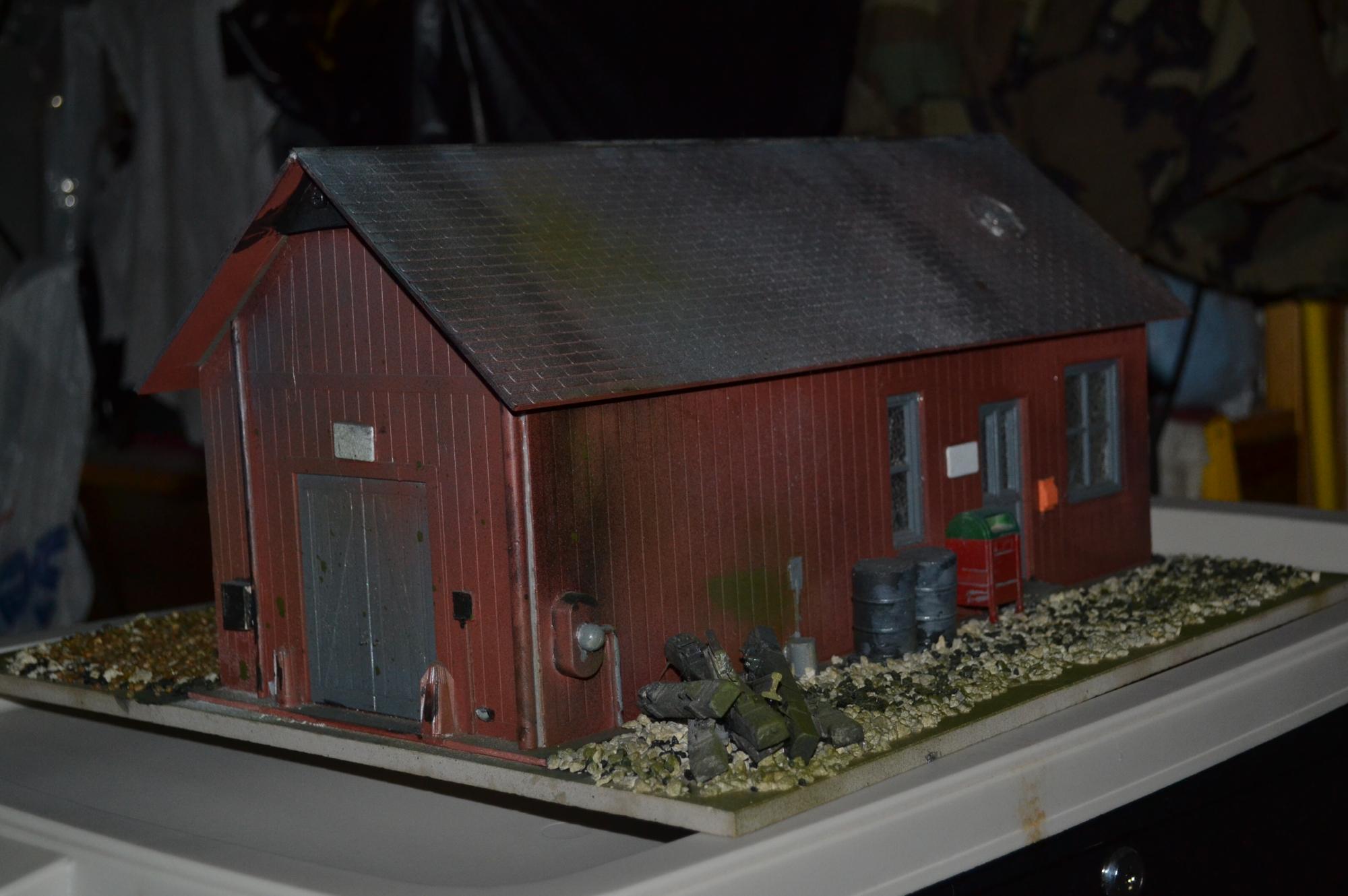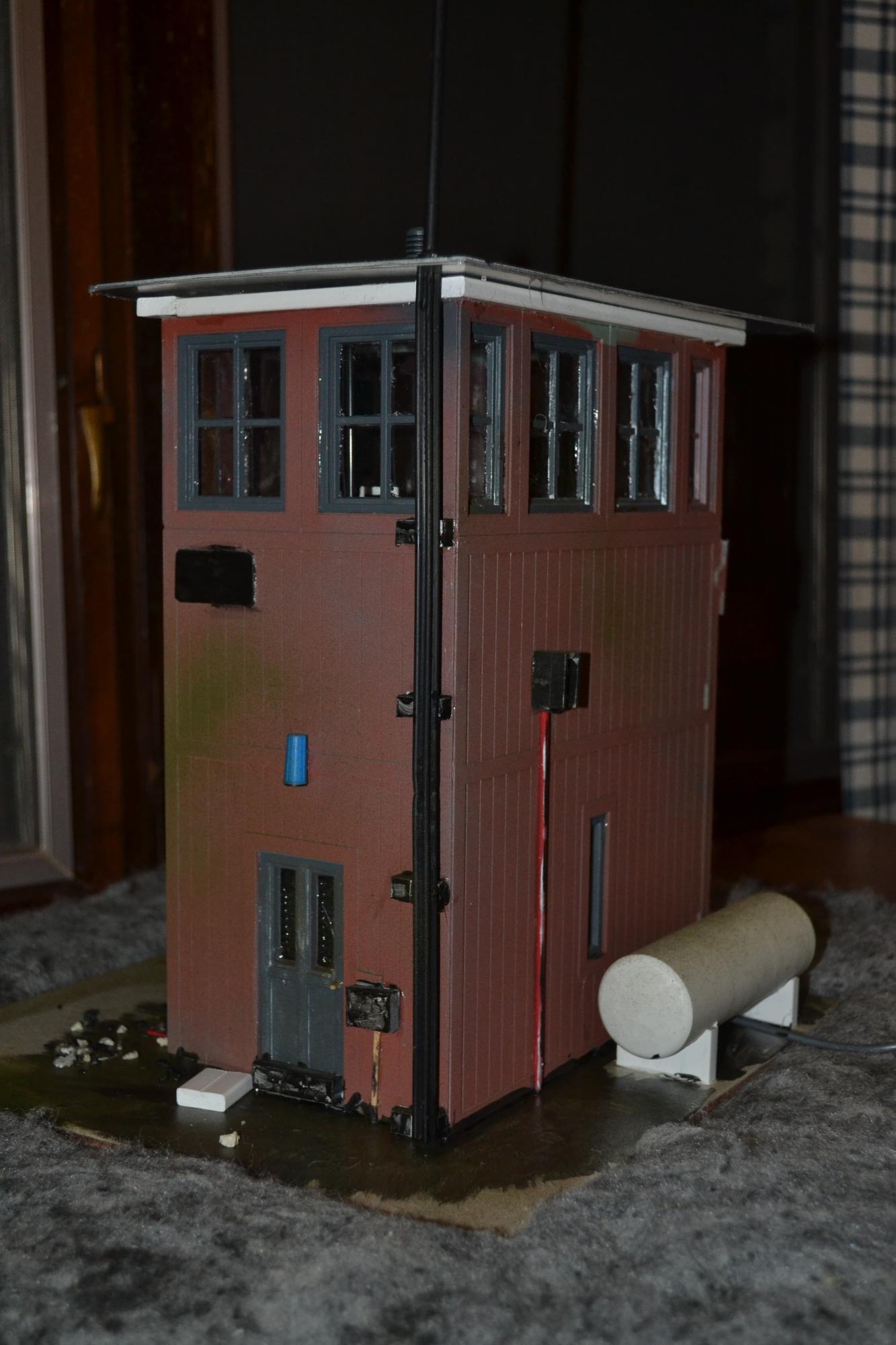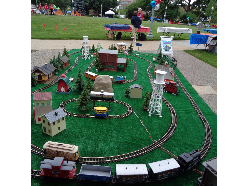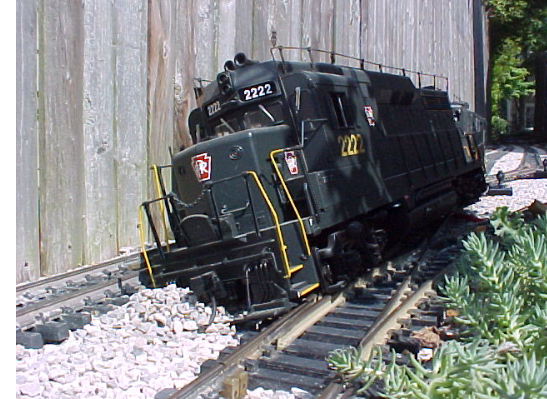 I THOUGHT YOU THREW THE SWITCH!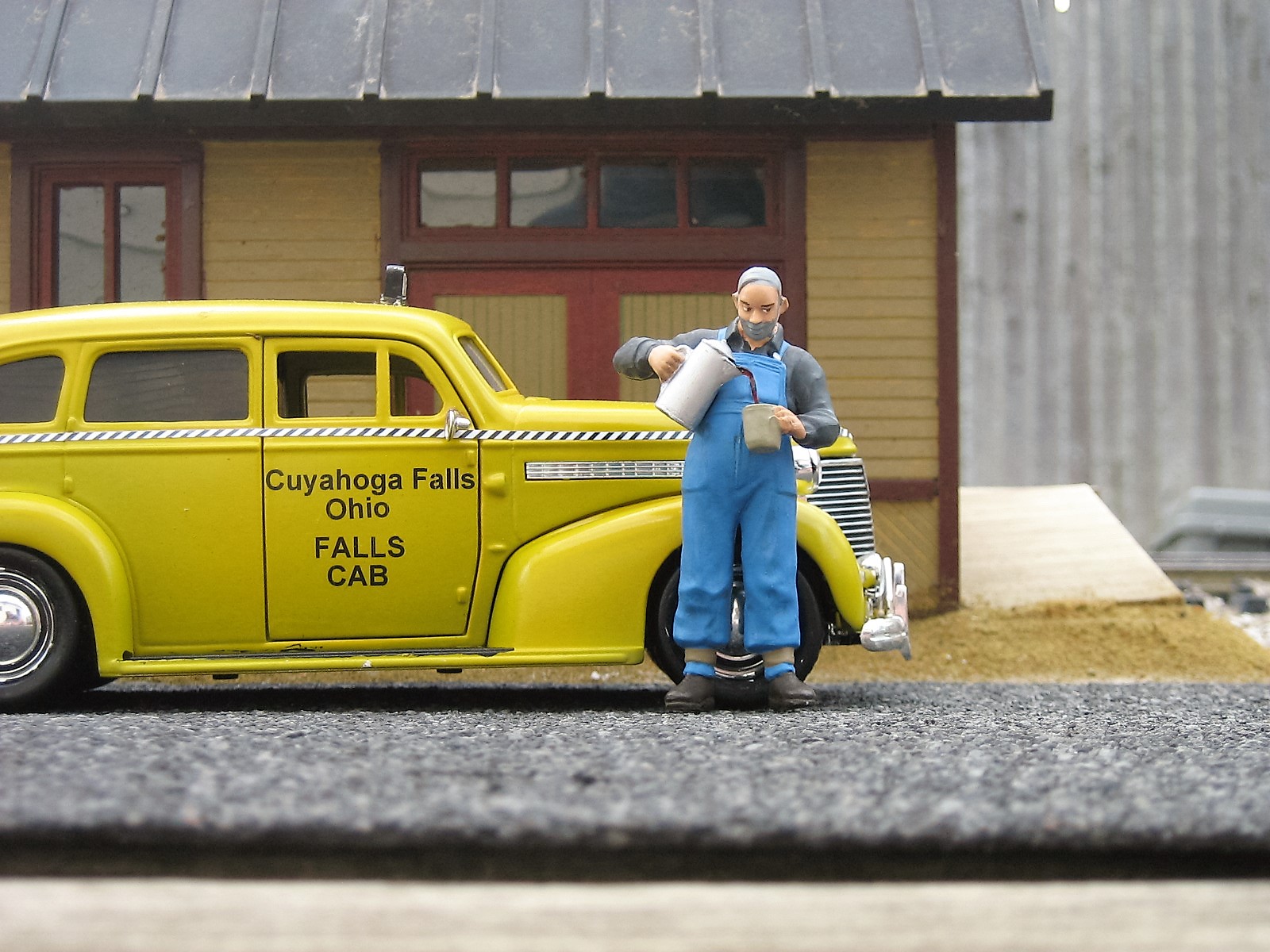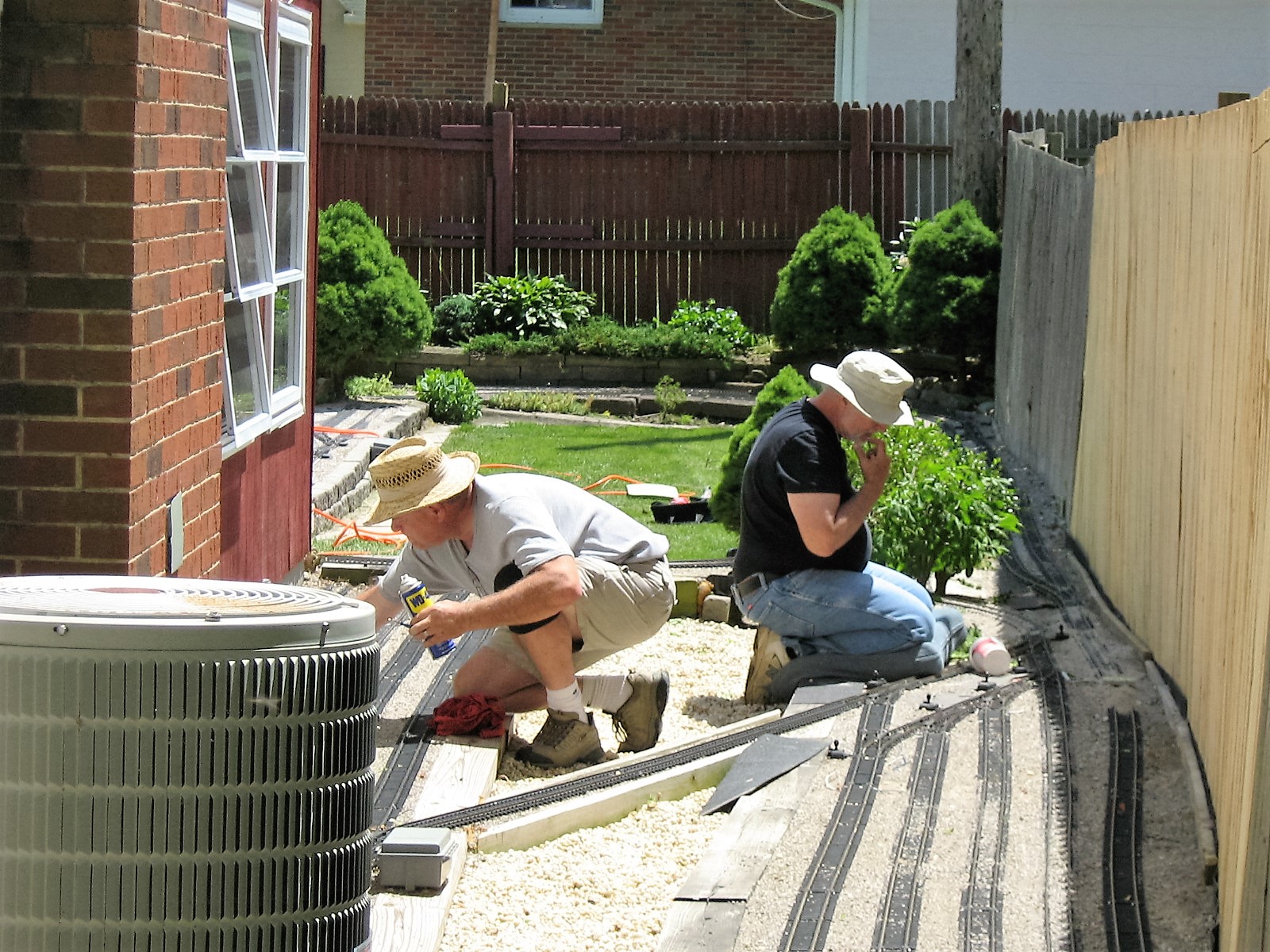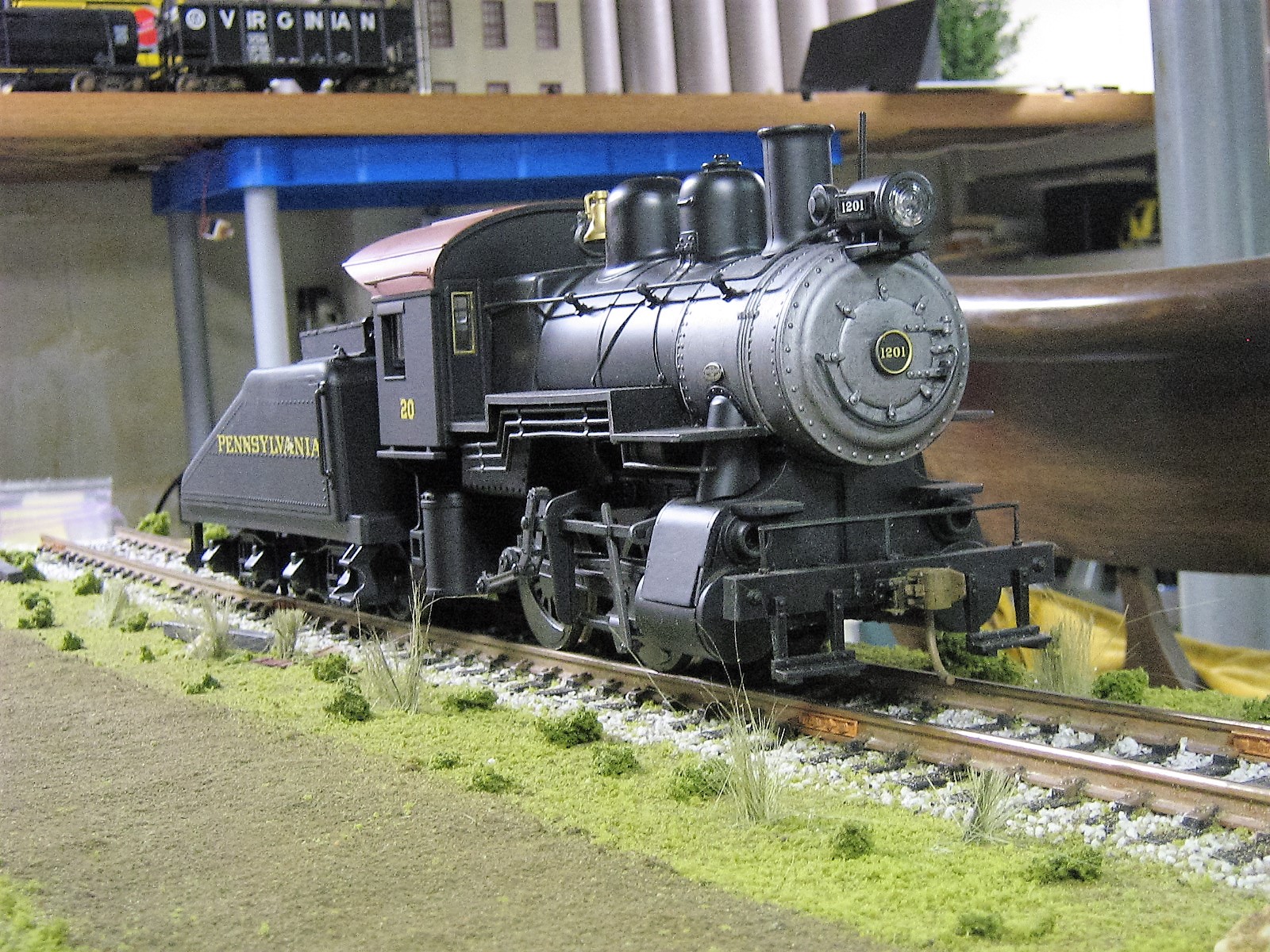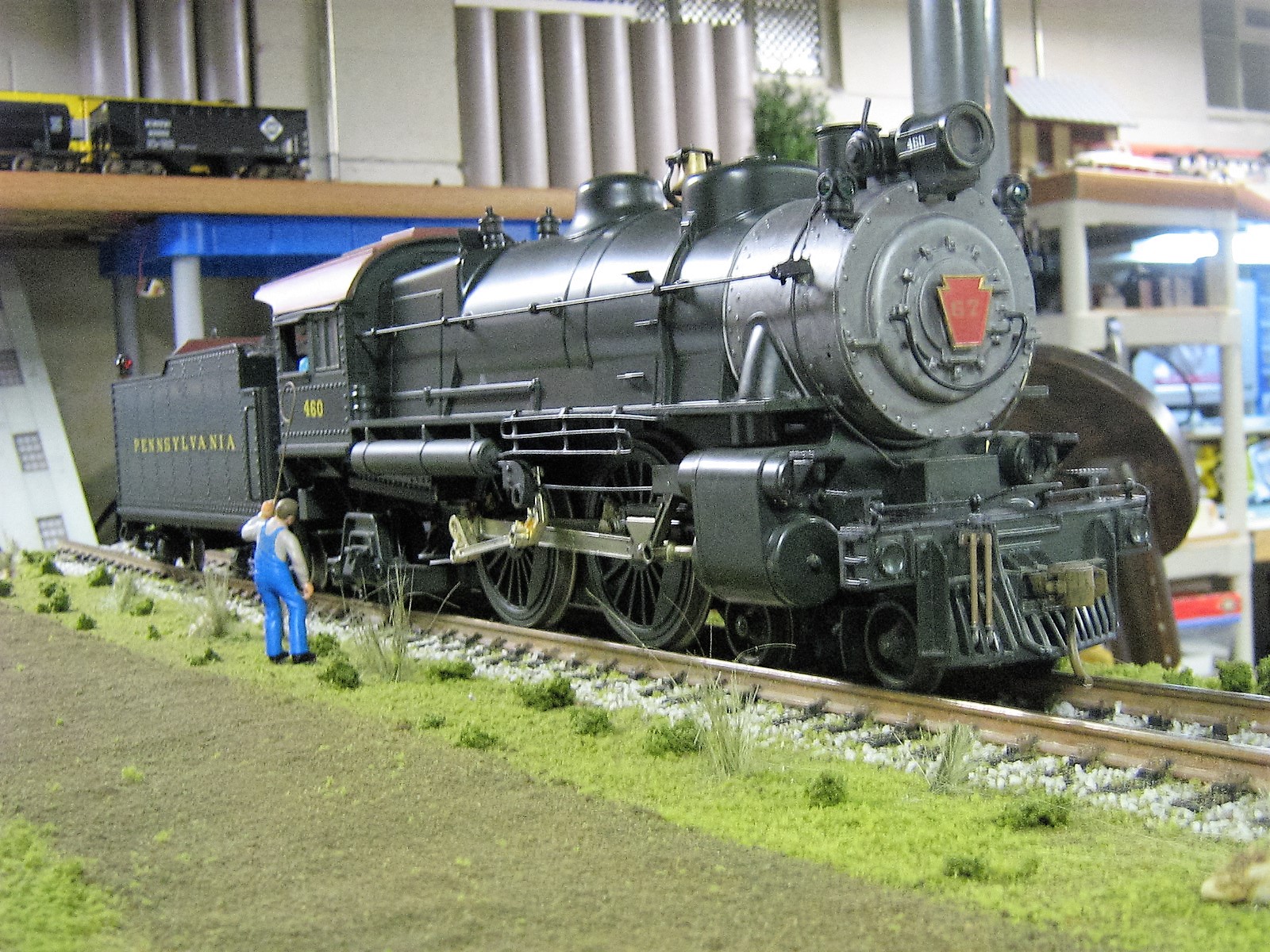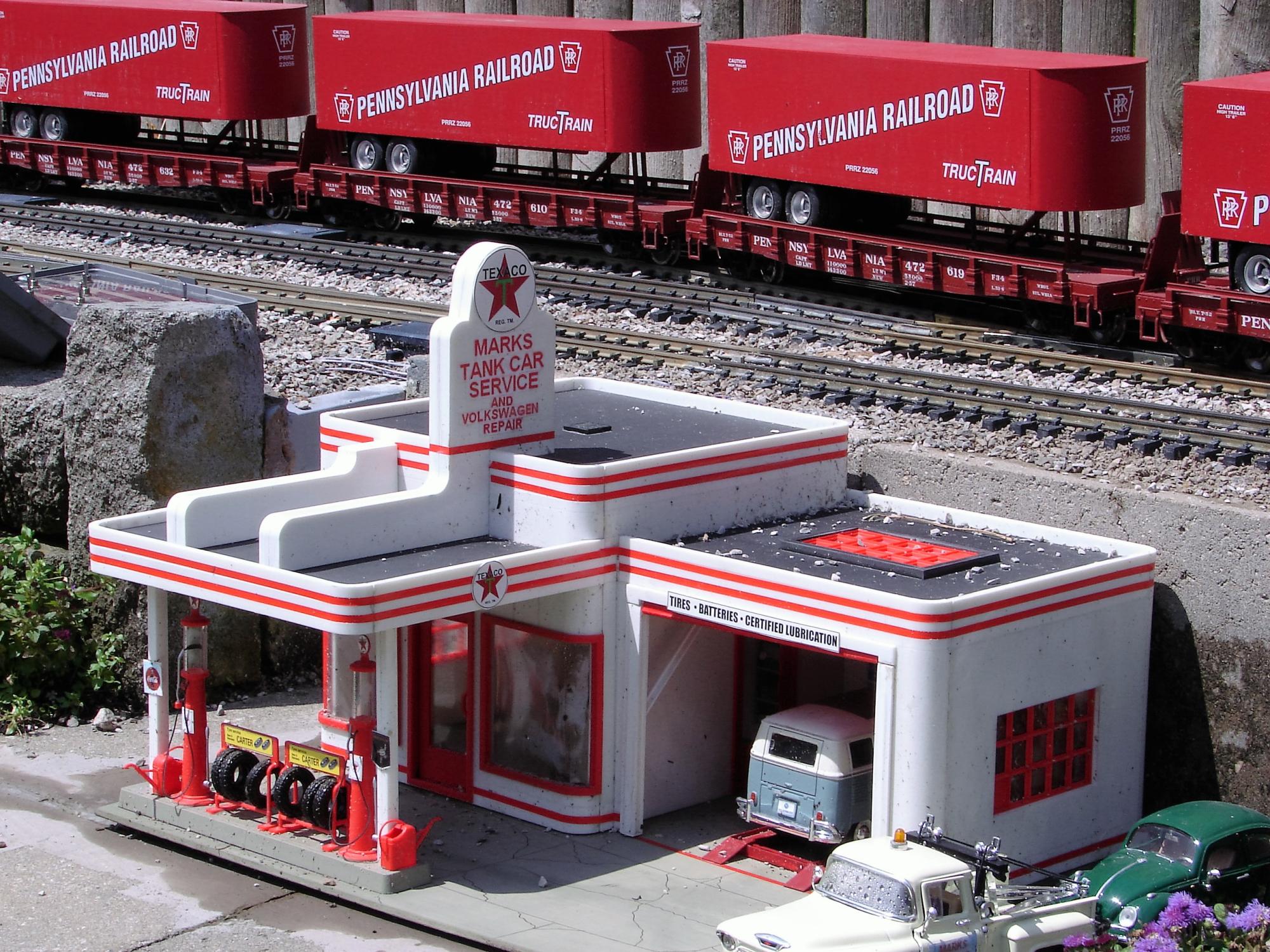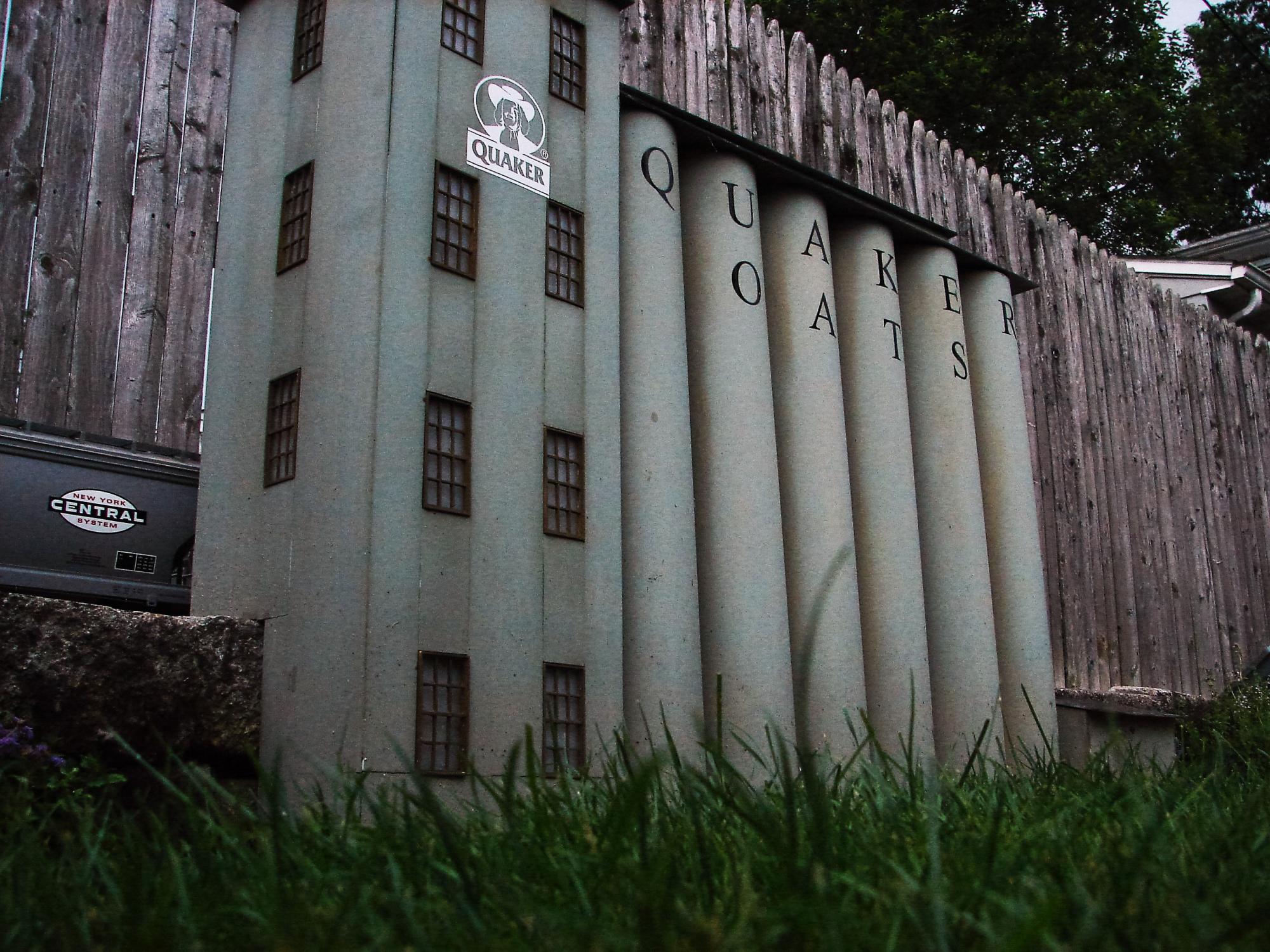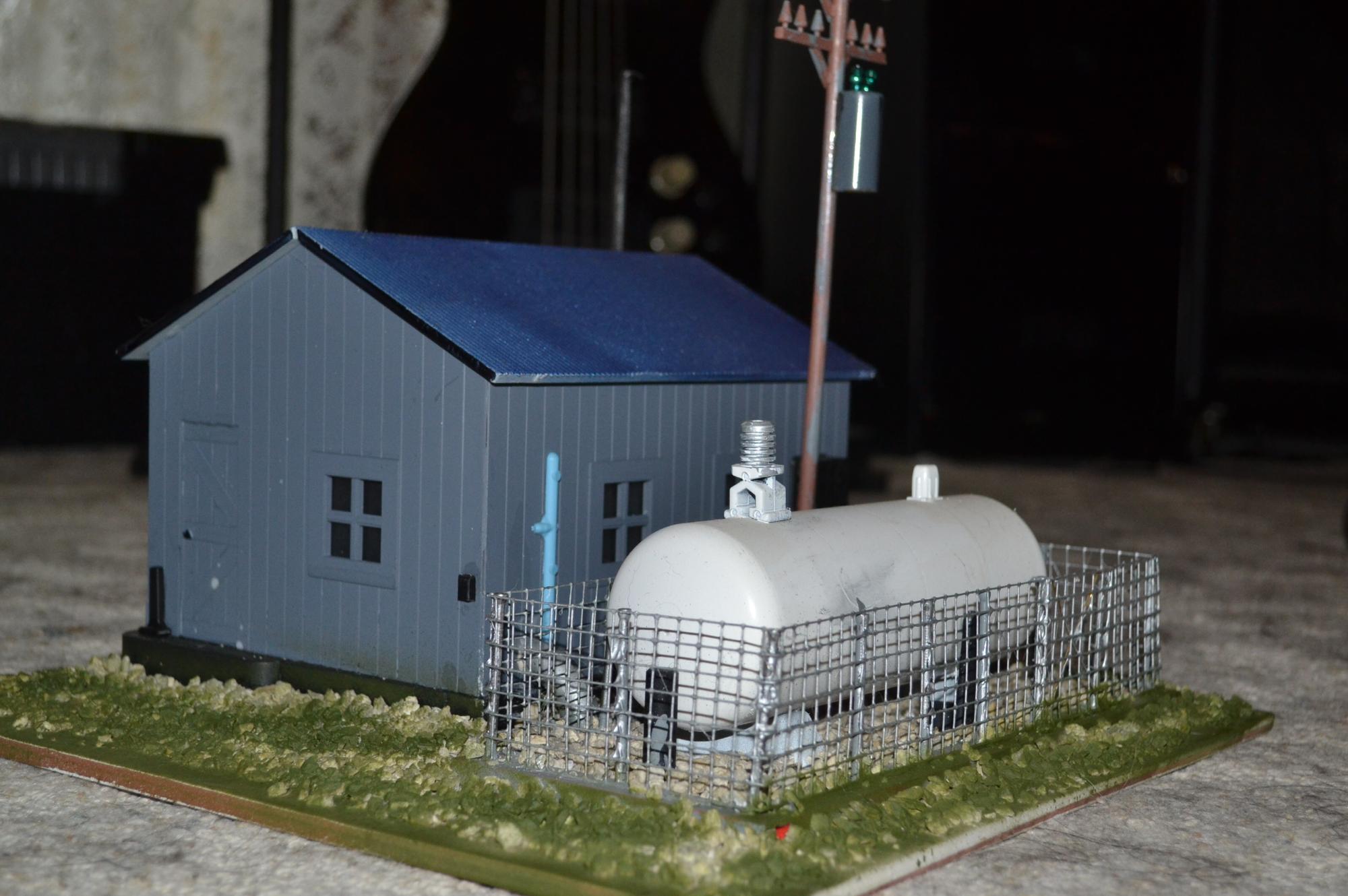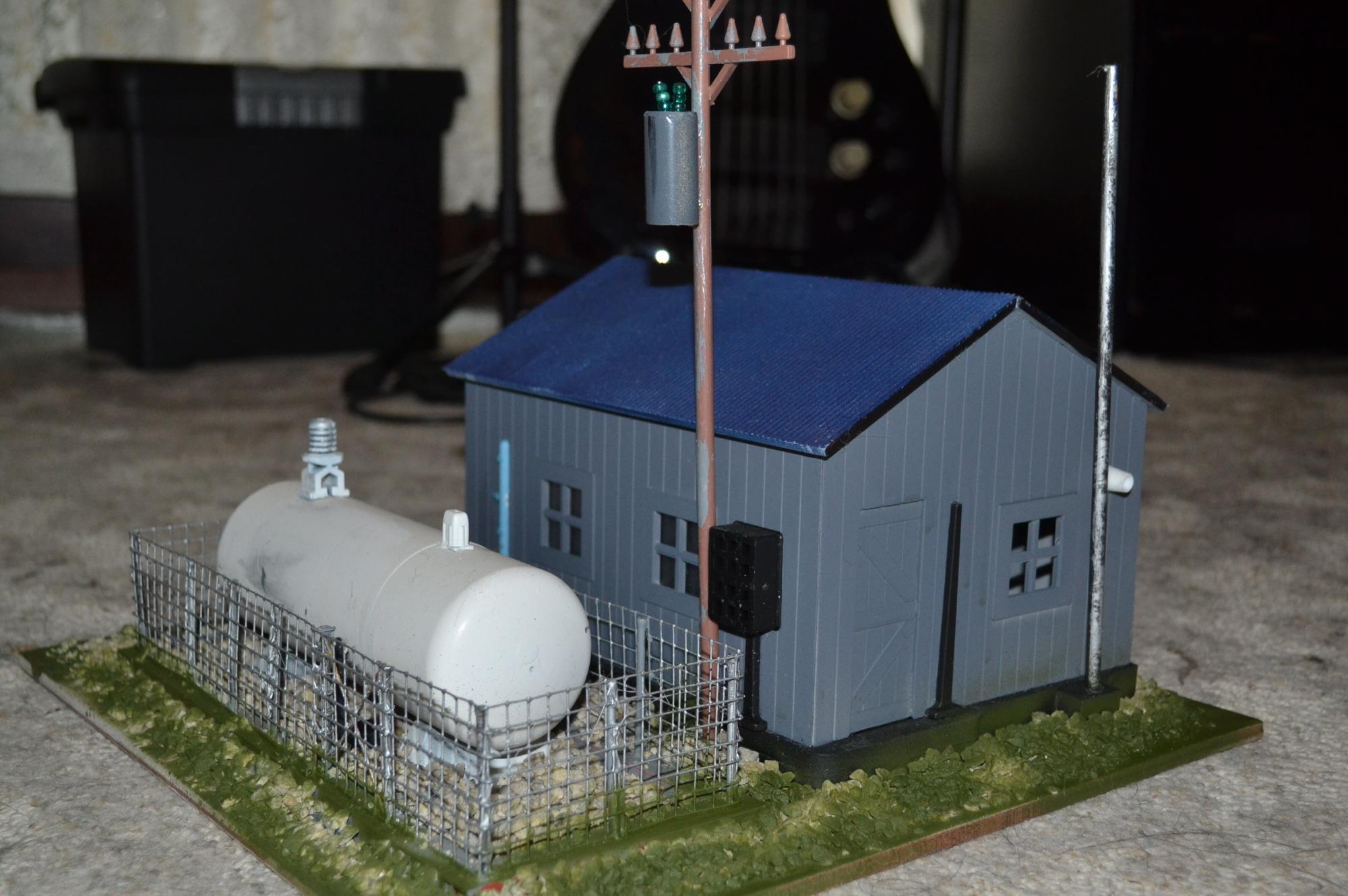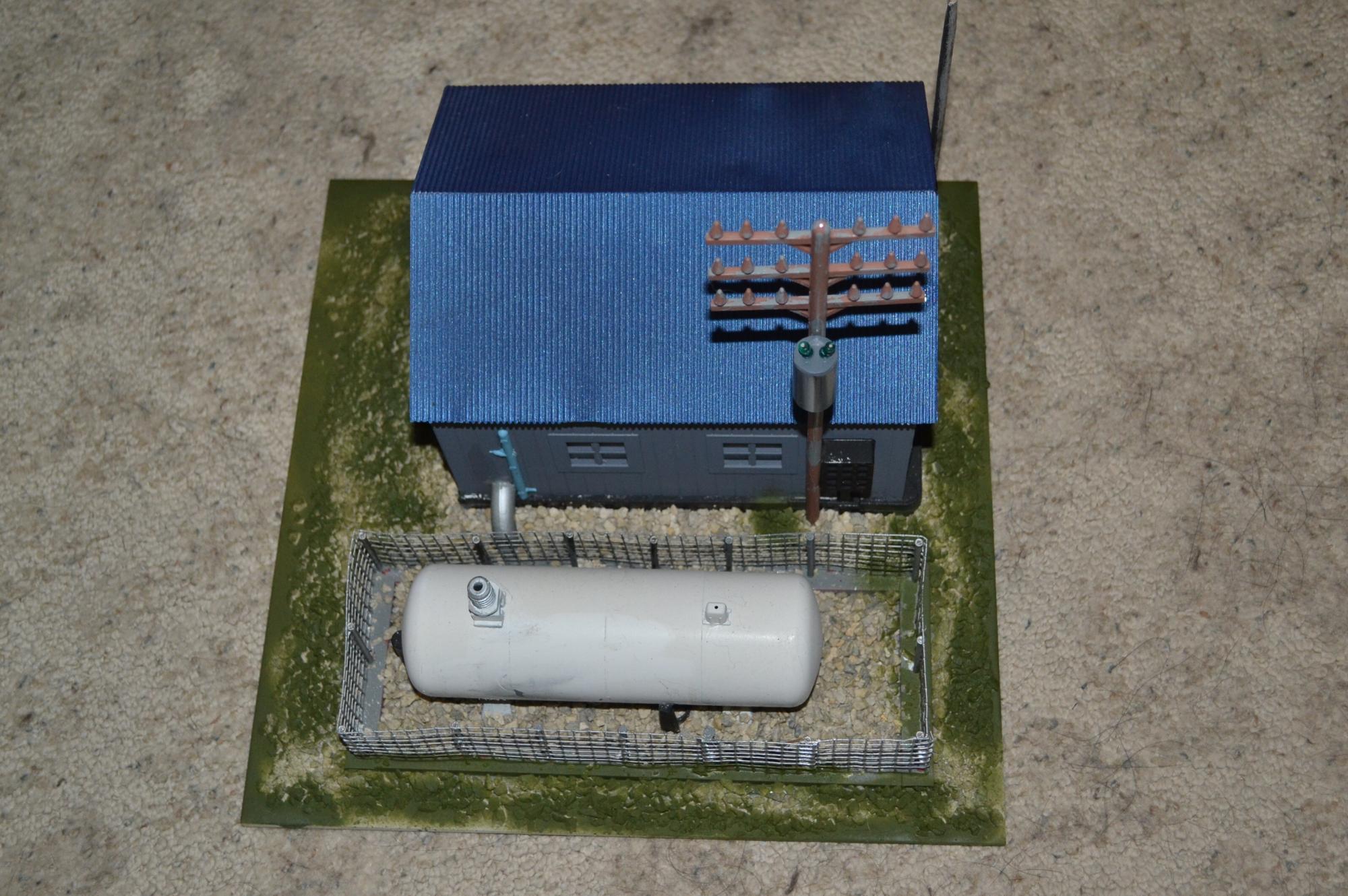 Here is my latest blue bldg, 3 pictures mostly finished. The bldg was a salvage from some parts at a RR meet. The tank is PVC with end caps turned on my lathe. The fence is from 'critter' screen from the local hardware. Glue/adhesive is E6000. The module is mounted on ceramic floor tile for stability and wind resistance. All gluing is with E6000. To be deployed on the NC&O RR . Best Regards, G.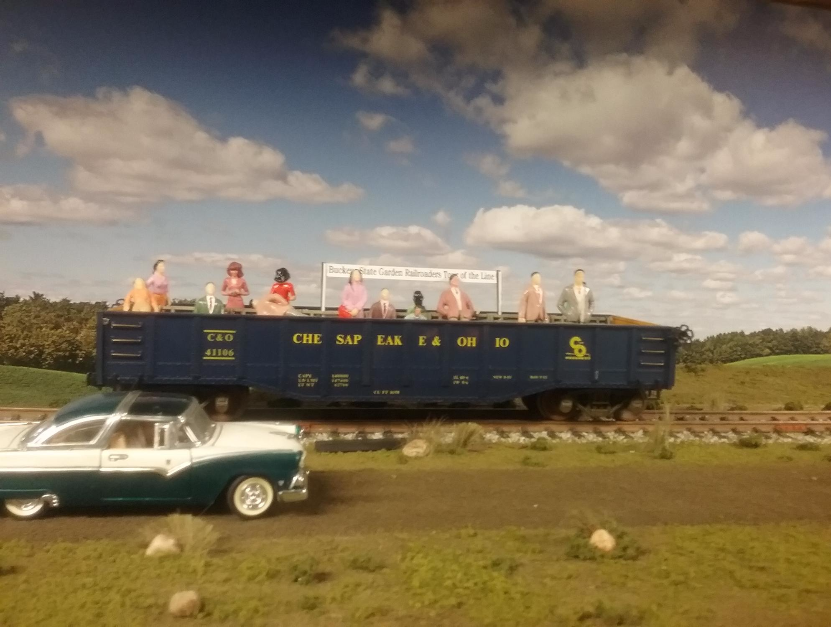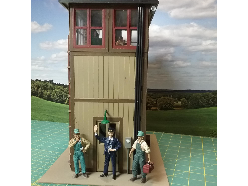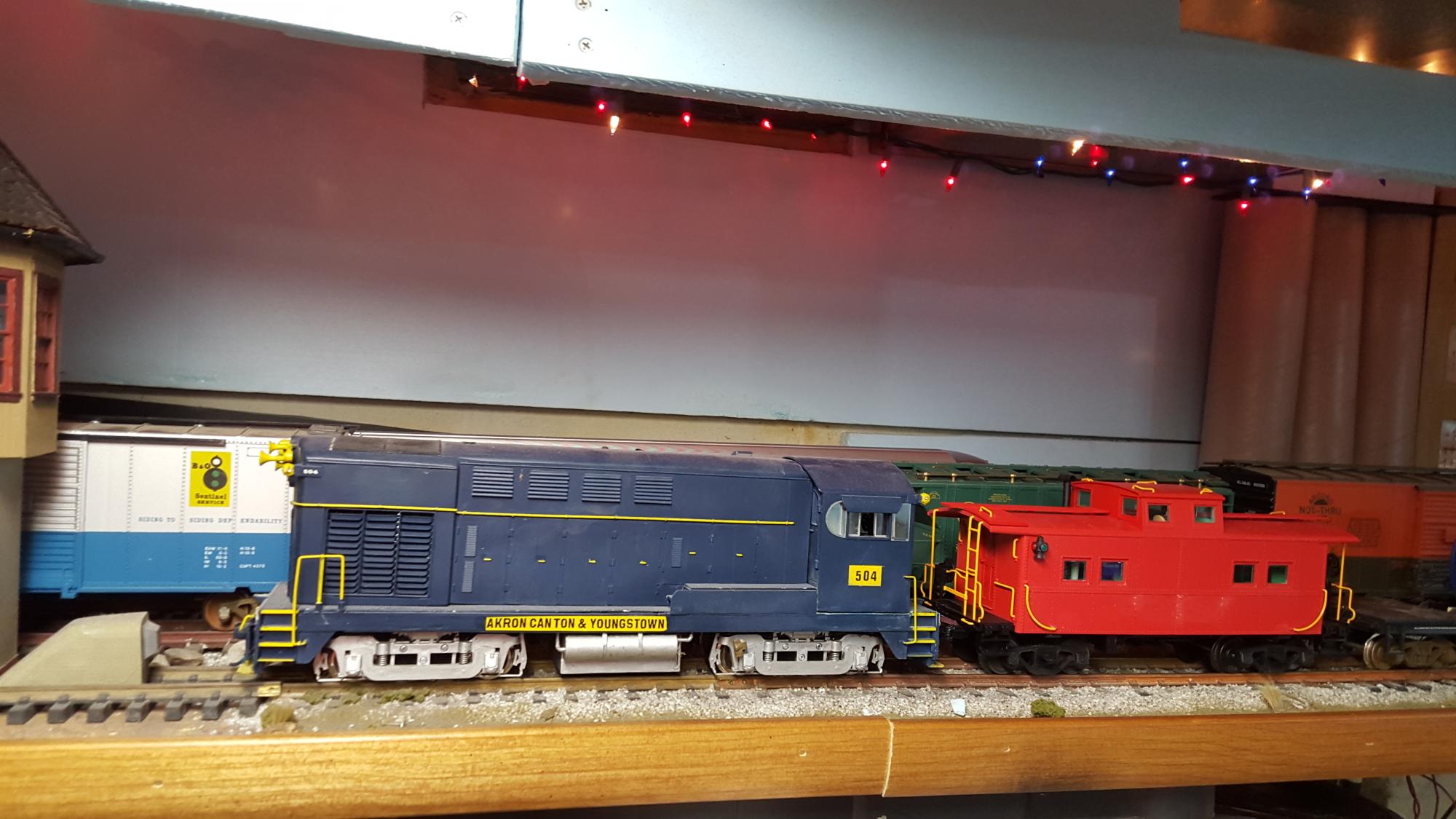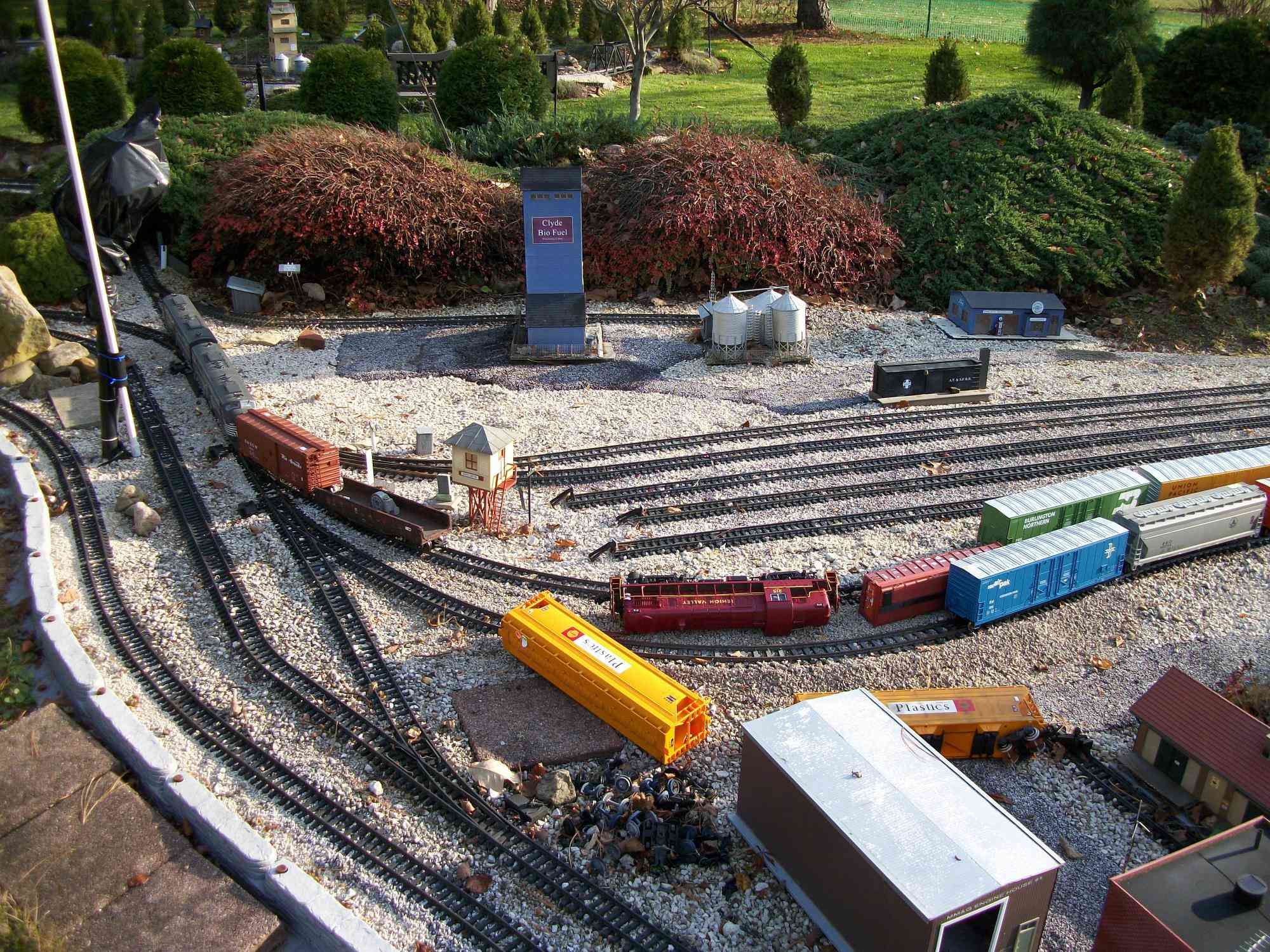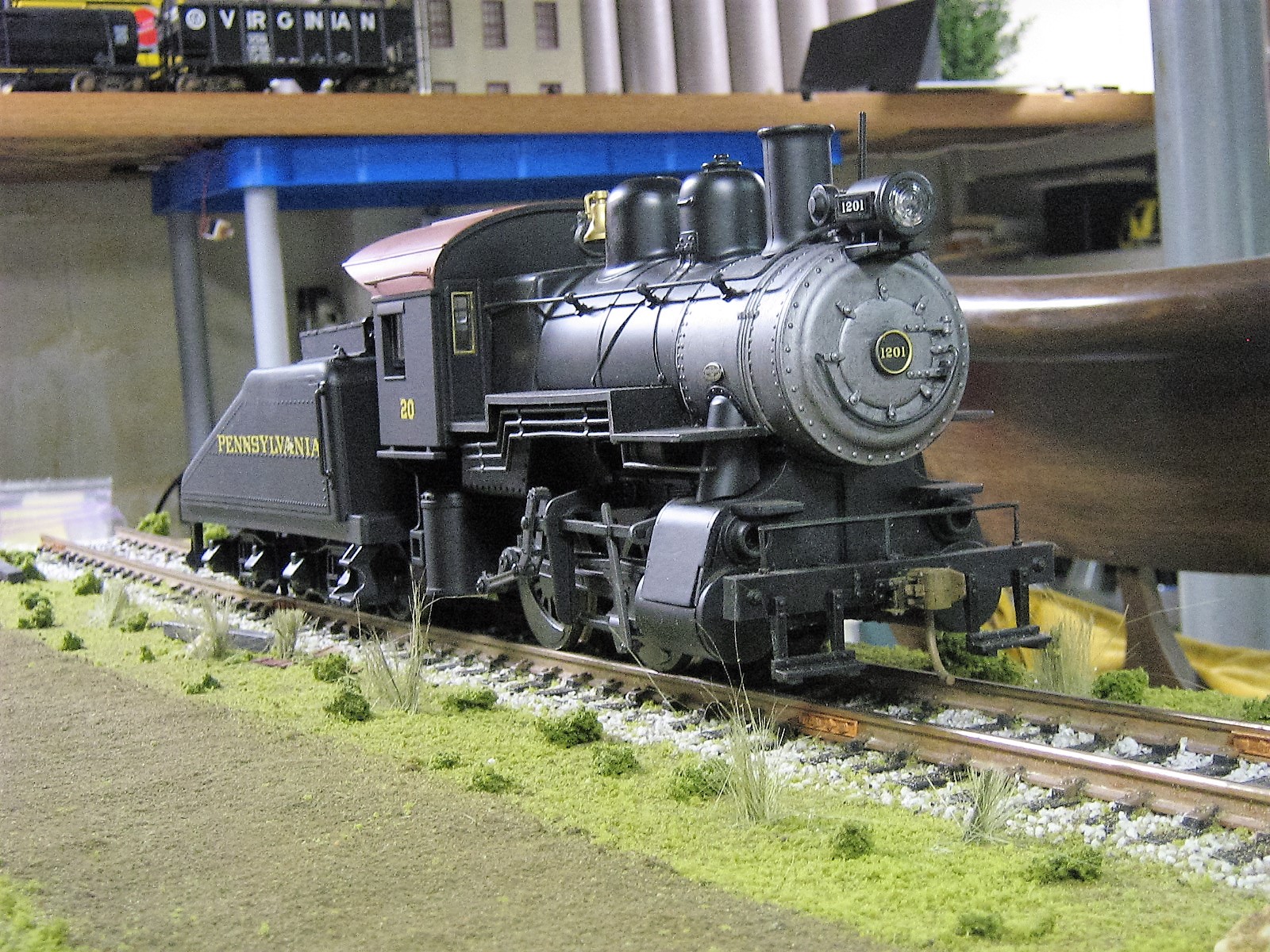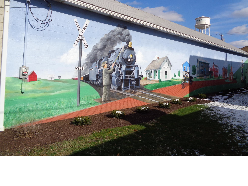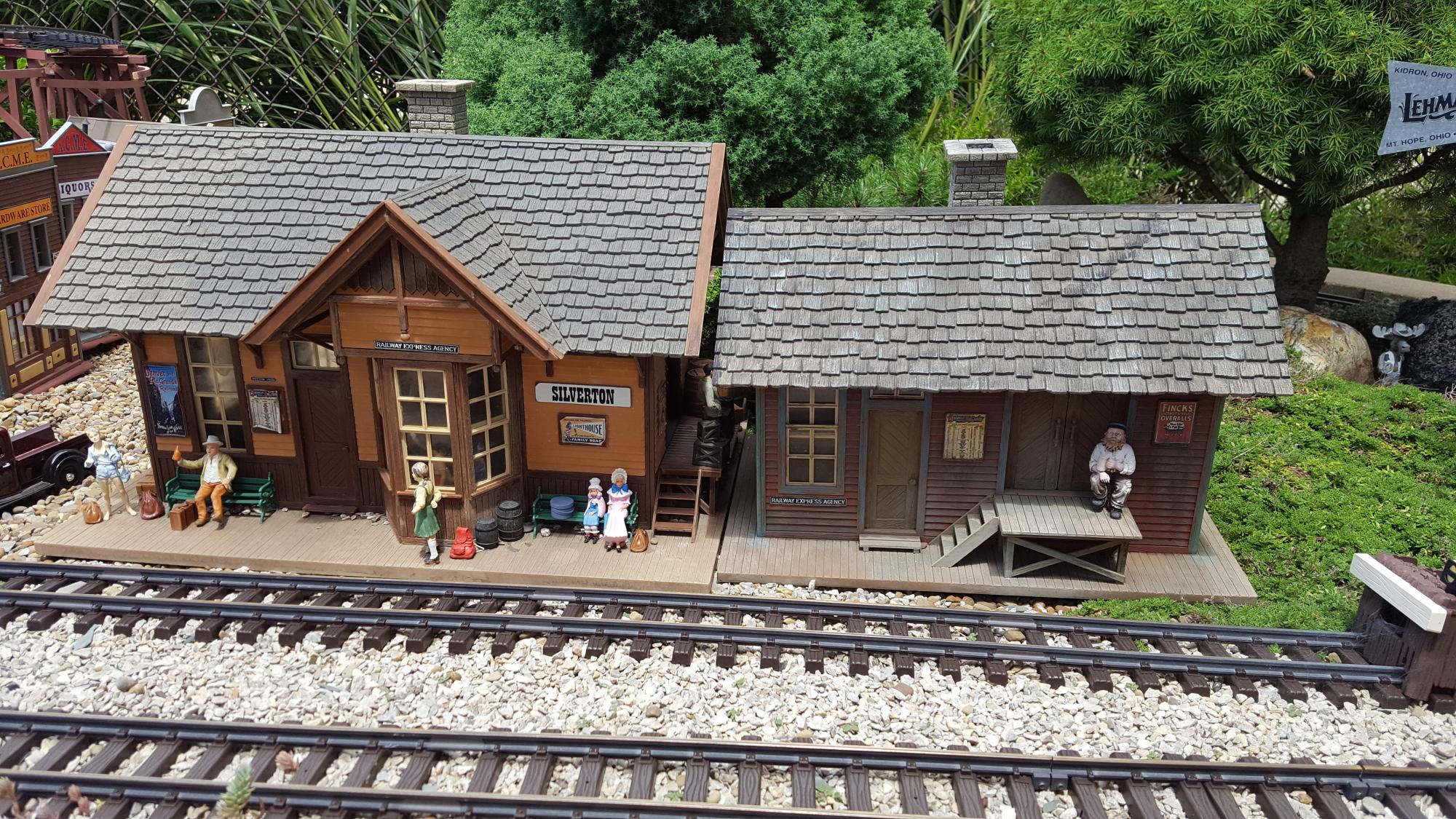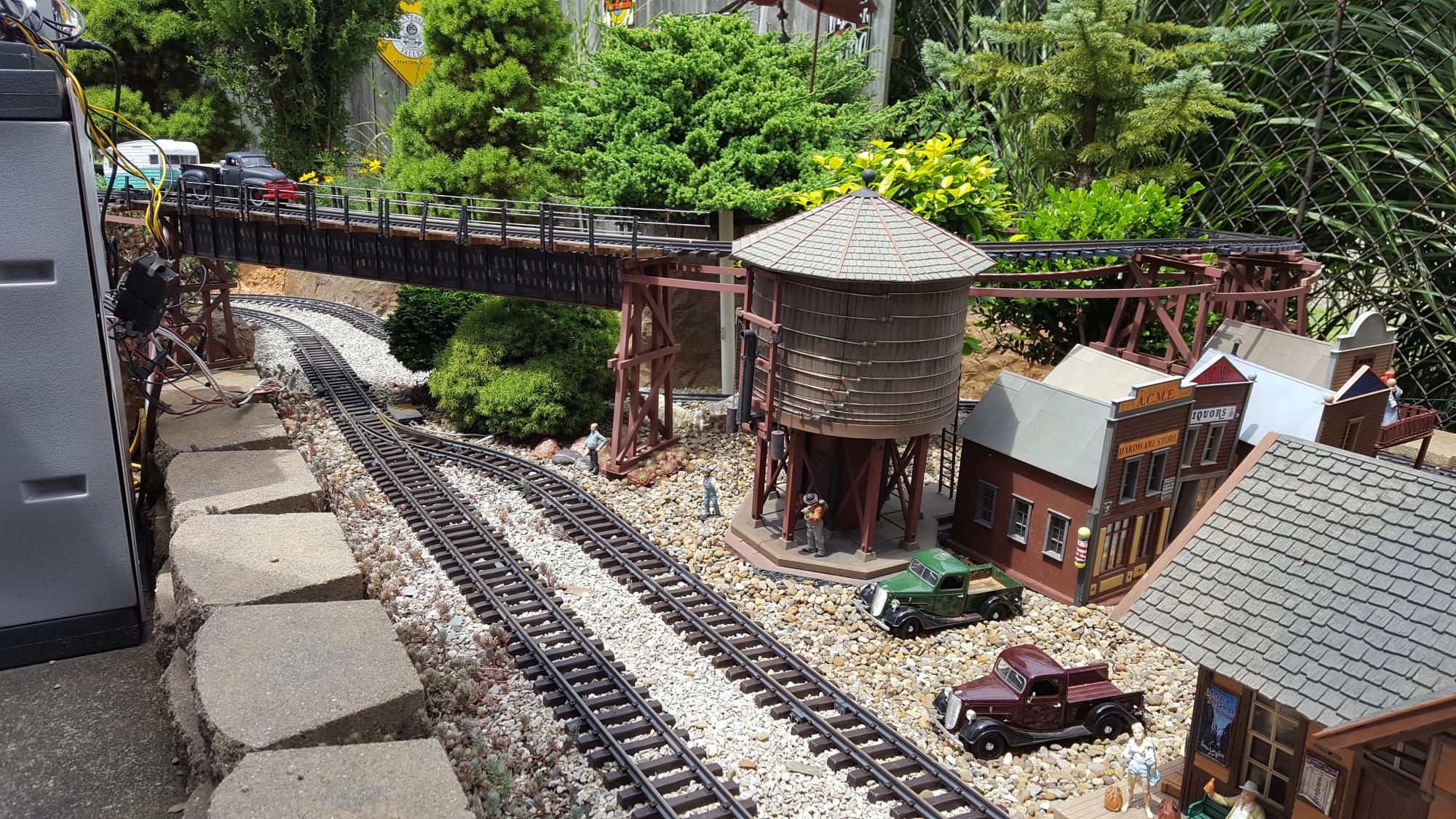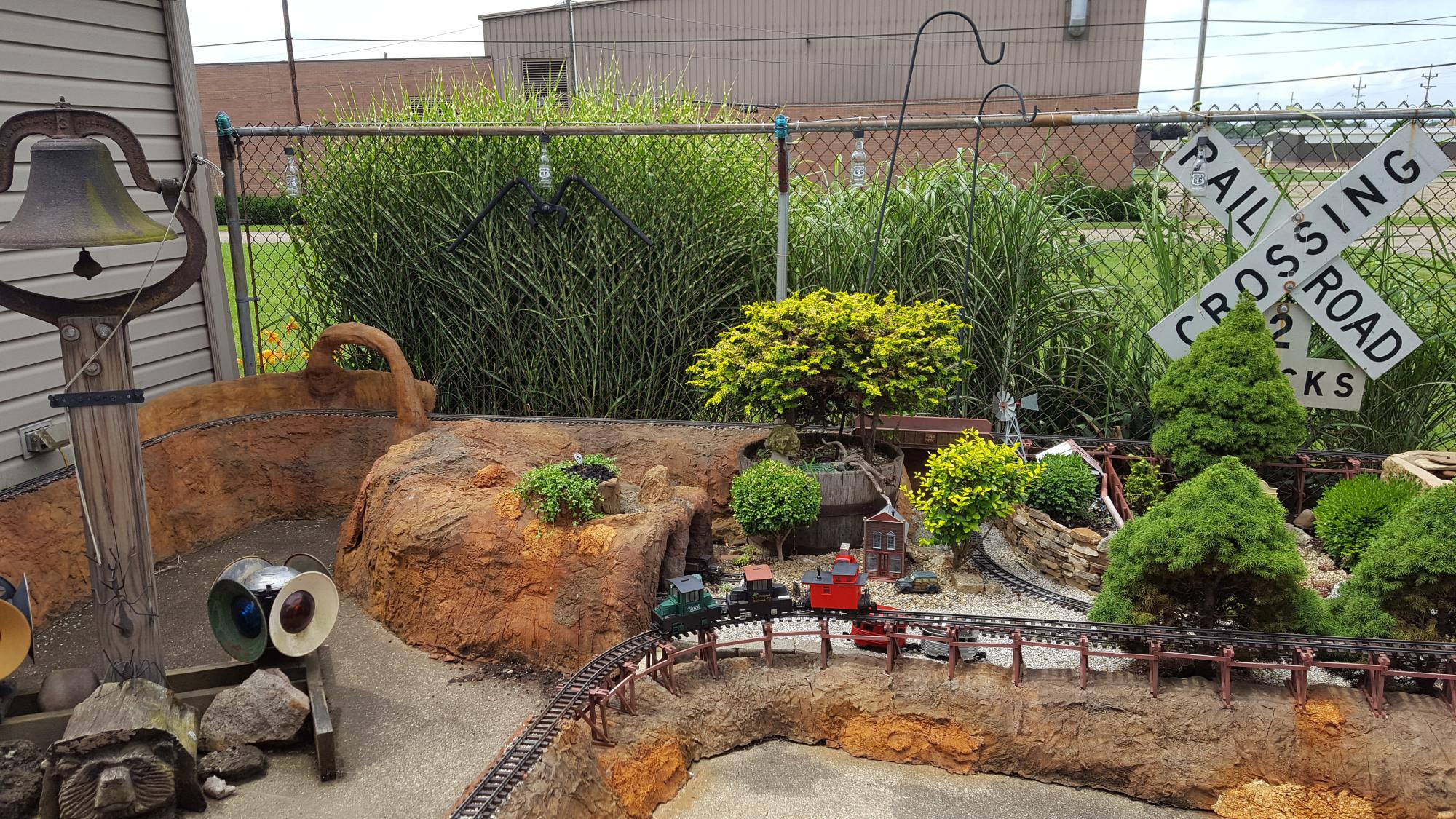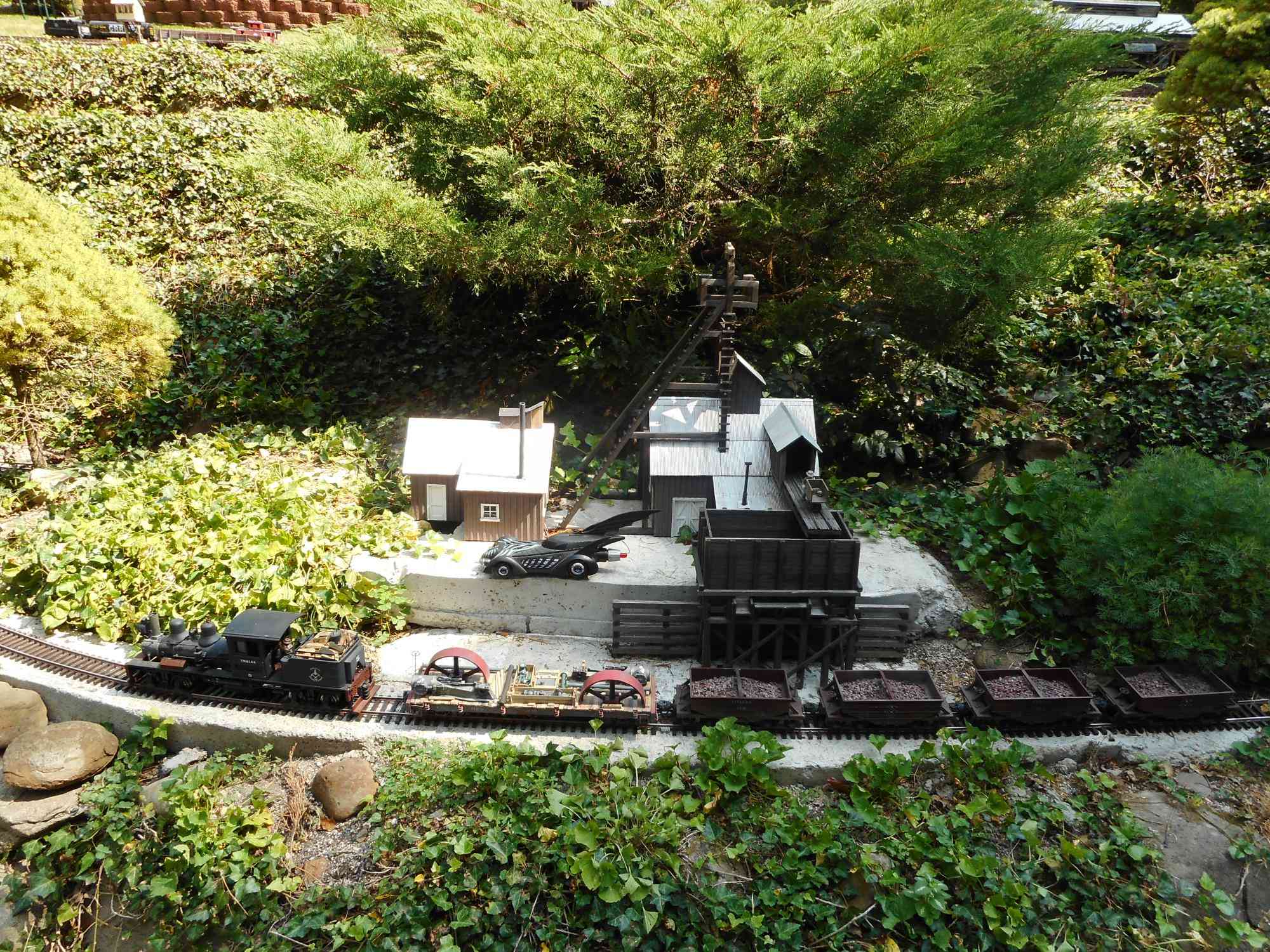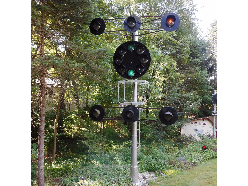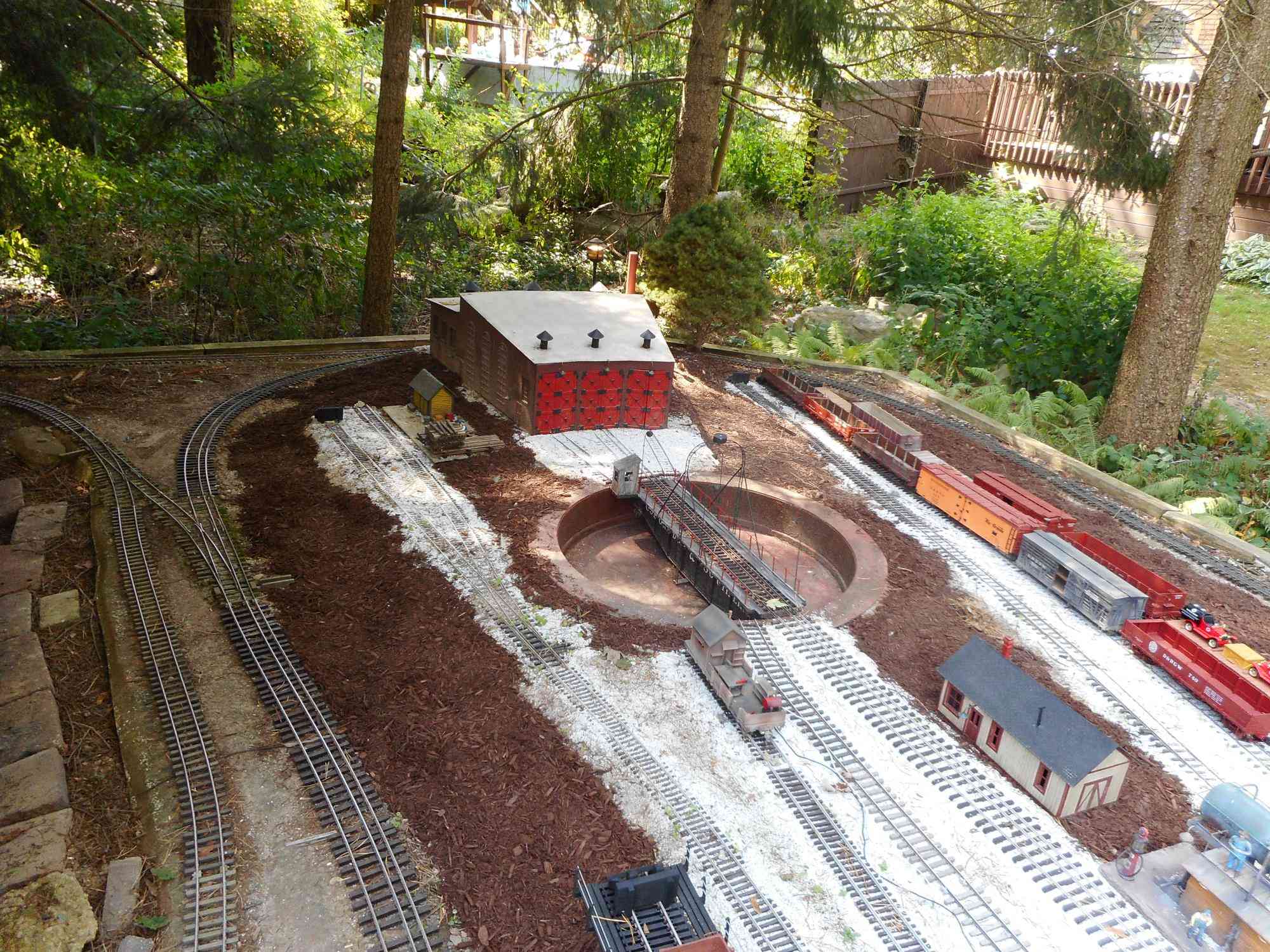 Chis and Mark made a trip to Stubenville to help with a electrical issue with this mans layout. He live in a closed car dealership and has a massive "G" scale train display. This is one area of layout.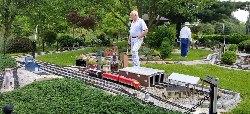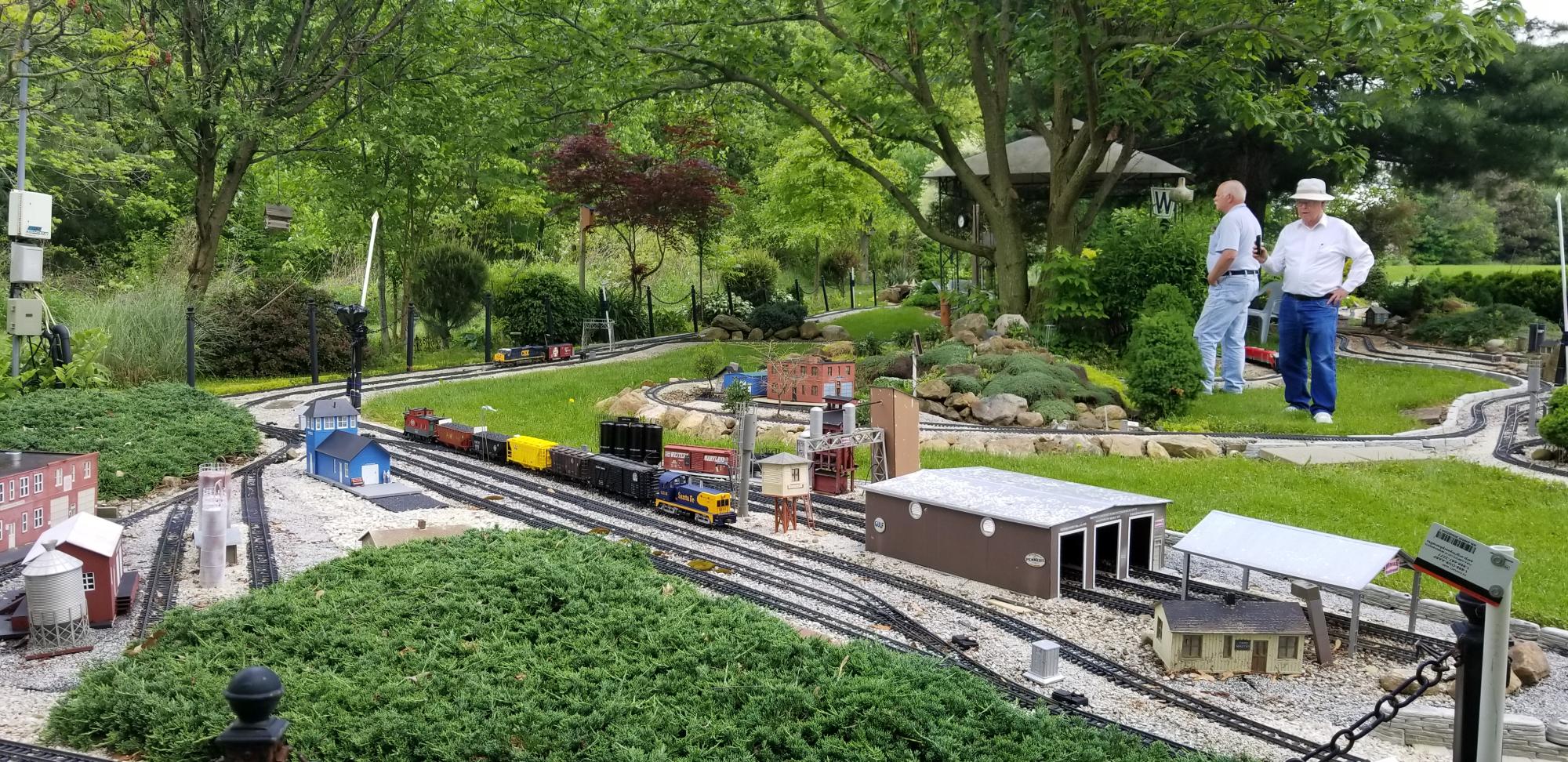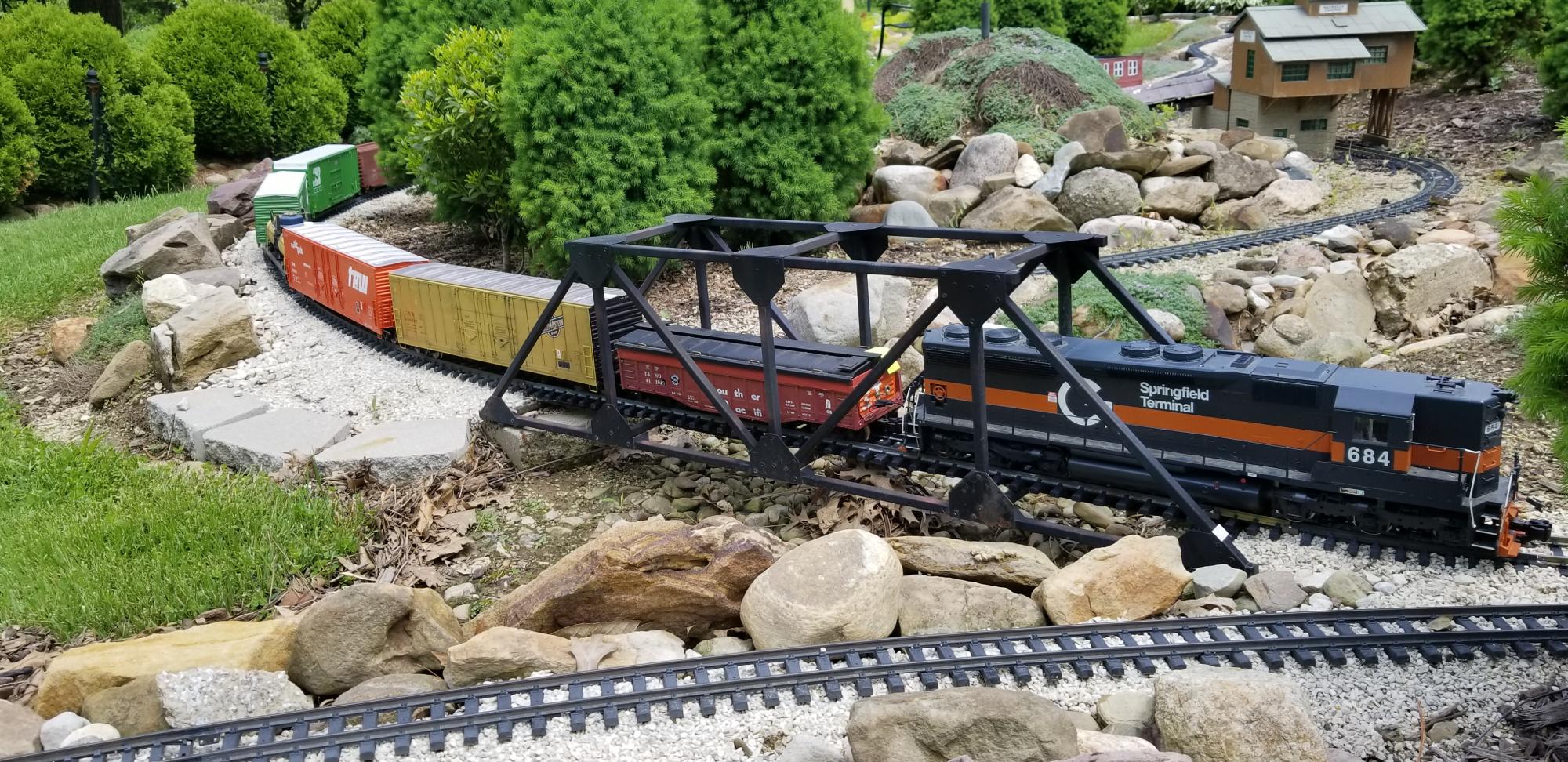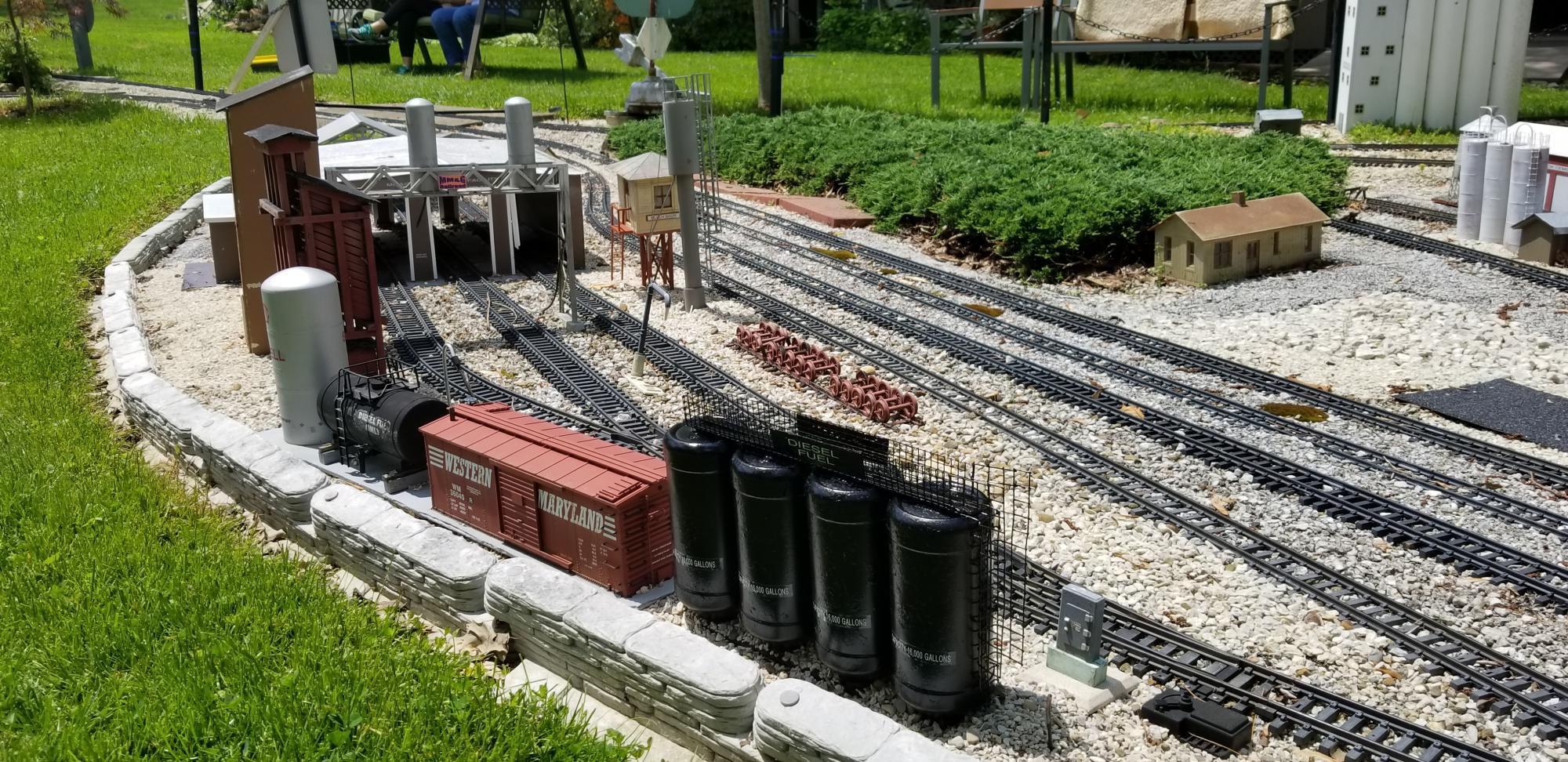 MAY 2018
May day at Marks. Mark held an Open Fun Run Day that turned into a weekend for any of the BSGR's that wanted to come out and run trains. Saturday the weather did not cooperate but some still showed up and Sunday it was hot but a few more attended. Mark is all battrery power but he encourages members to bring theirs to run or he letsus use his. Bob brought hot dogs to grill and Mark turned into the cheif for us. Another great time.
JUNE 2, 2018
Several members helped out with the Kid's Are Number One run at Children's Hospital in Akron. This is a yearly event they have held for some time and we have been a part of it the past few years. The hospital always welcomes us and appreciates our help with it. I had coloring books, crayons, Thomas coloring pages and of course train whistles! They have us planned again in 2019.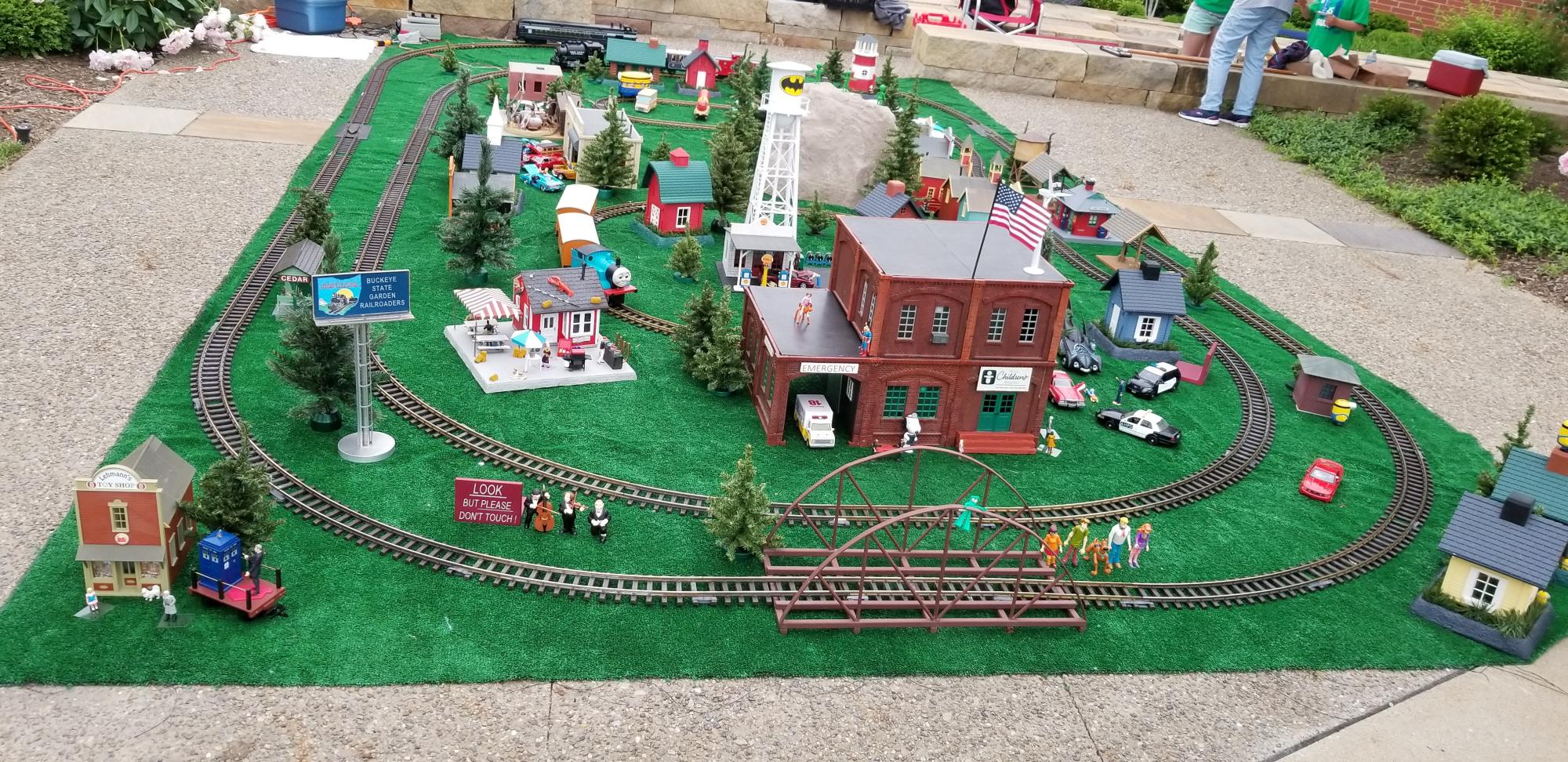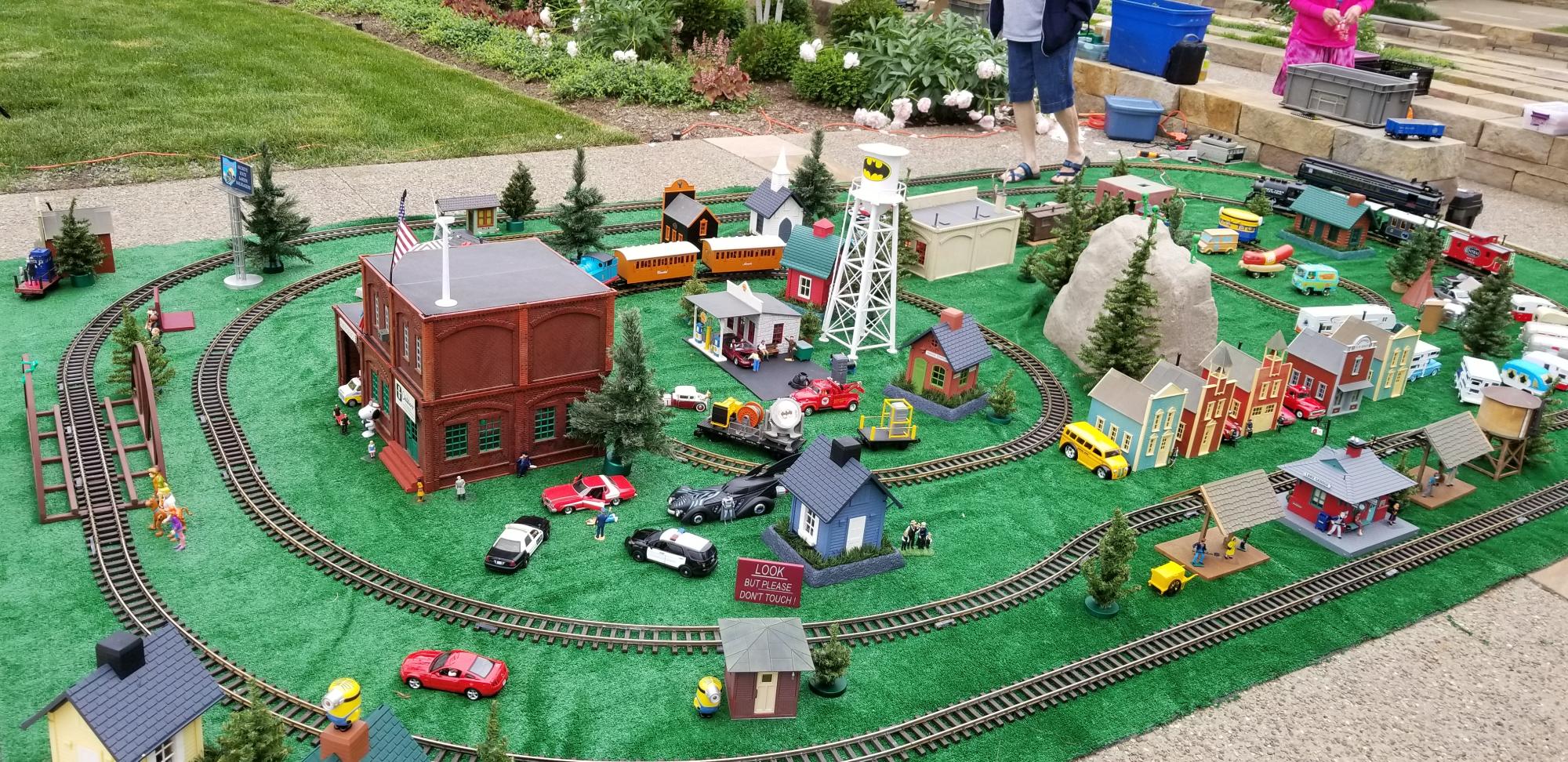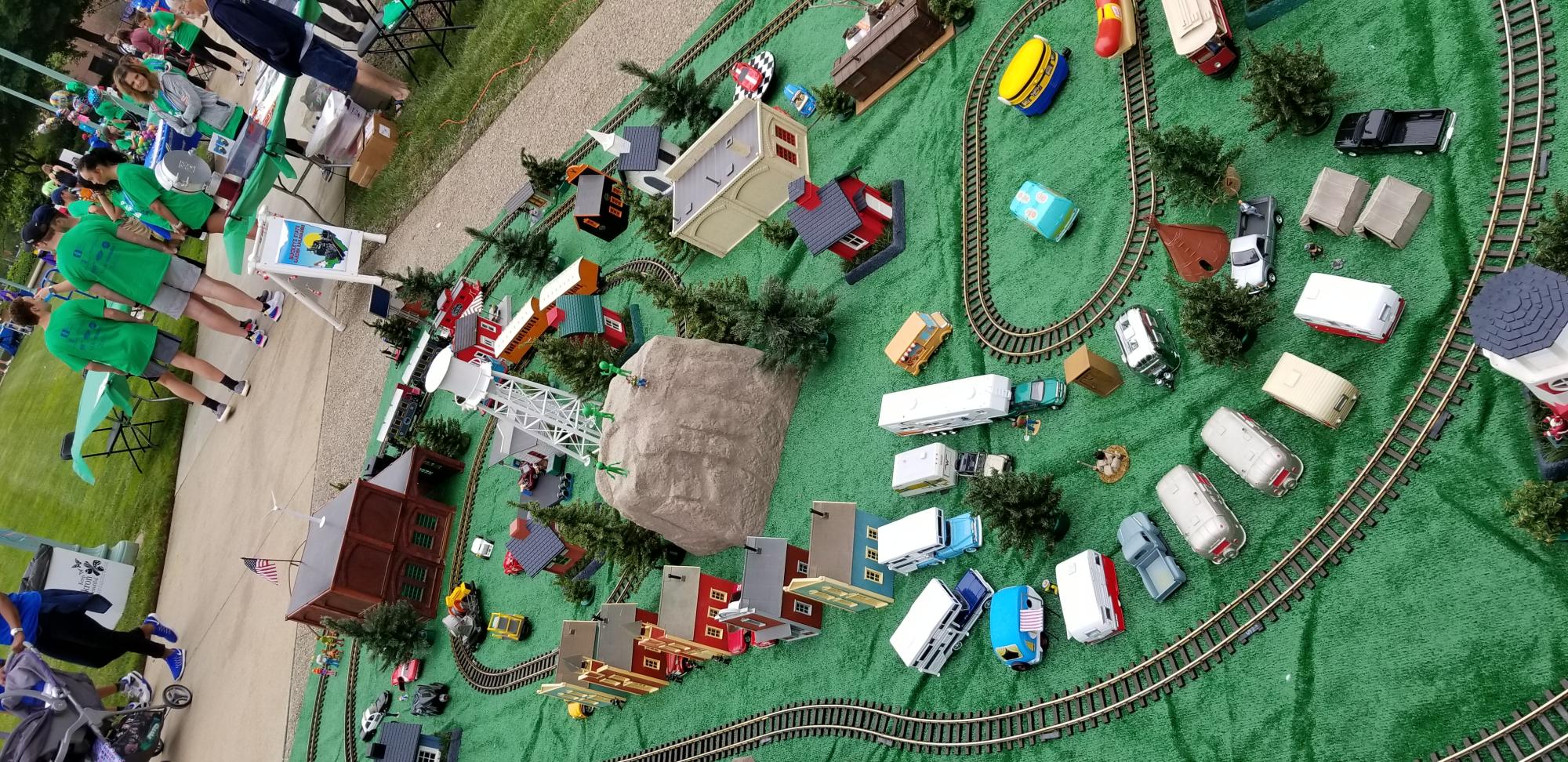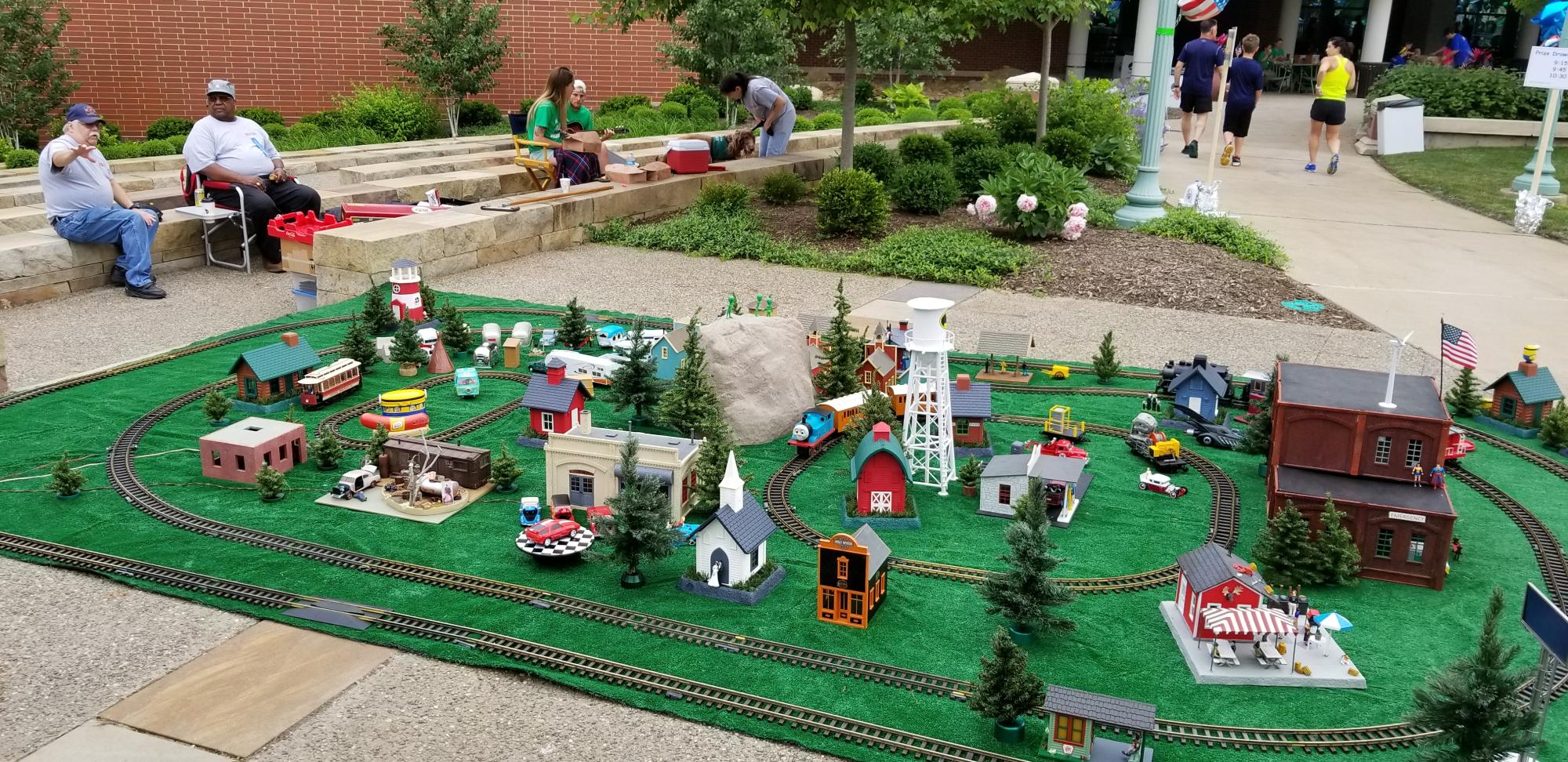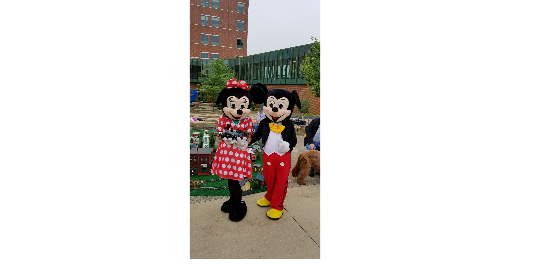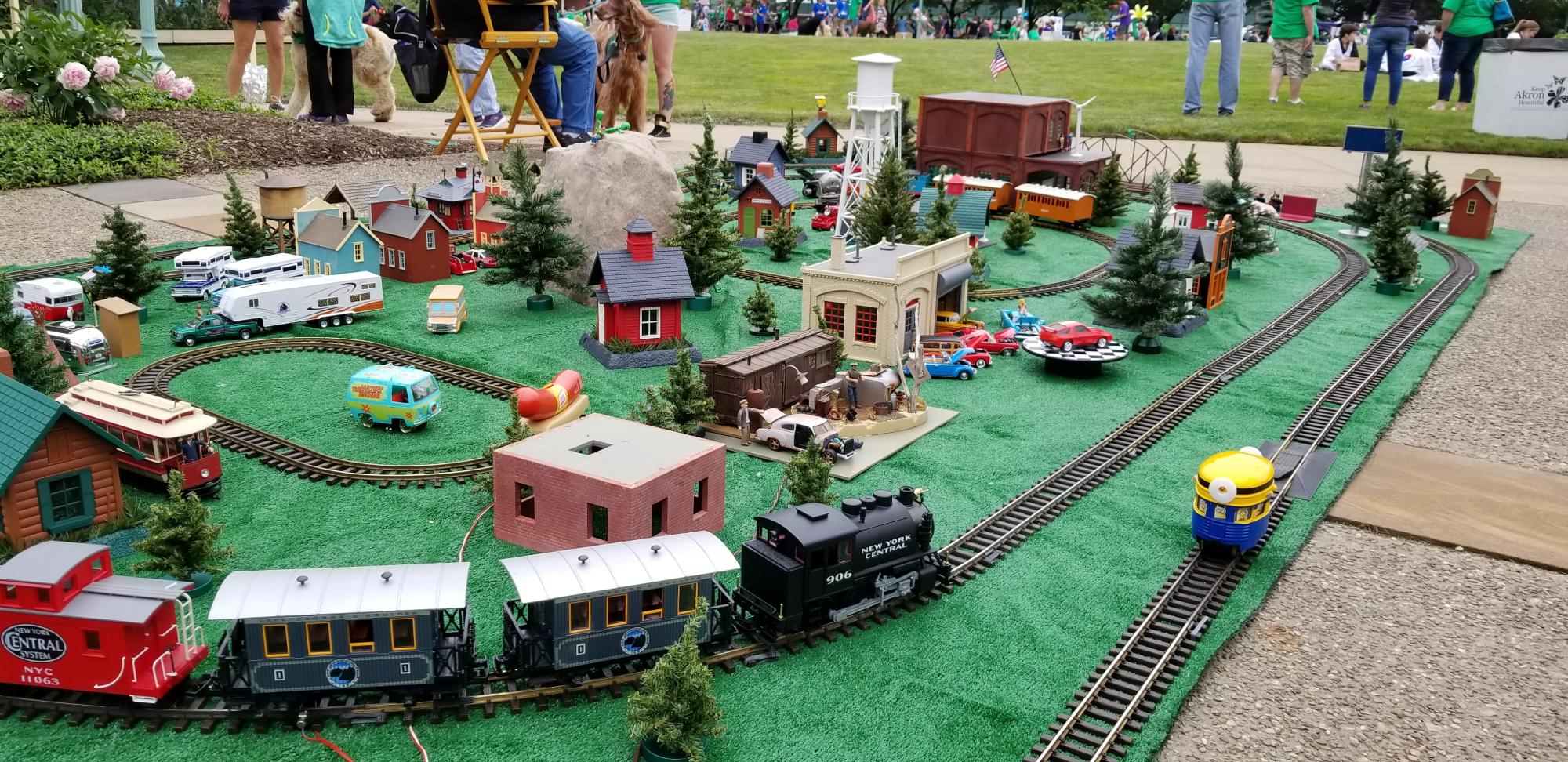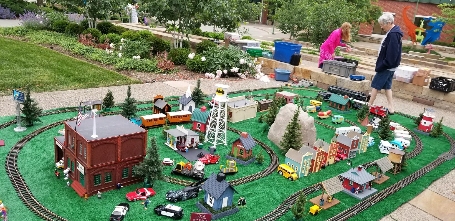 We had several events happening in the month of July. These extended from the south to the northeast portion of our membership. Some I could not be at so no pictures or reports.
Our first train event was in North Canton at a members home. It was a hot Ohio day and only about 10 people showed up. They had plenty of water and snacks for us to enjoy.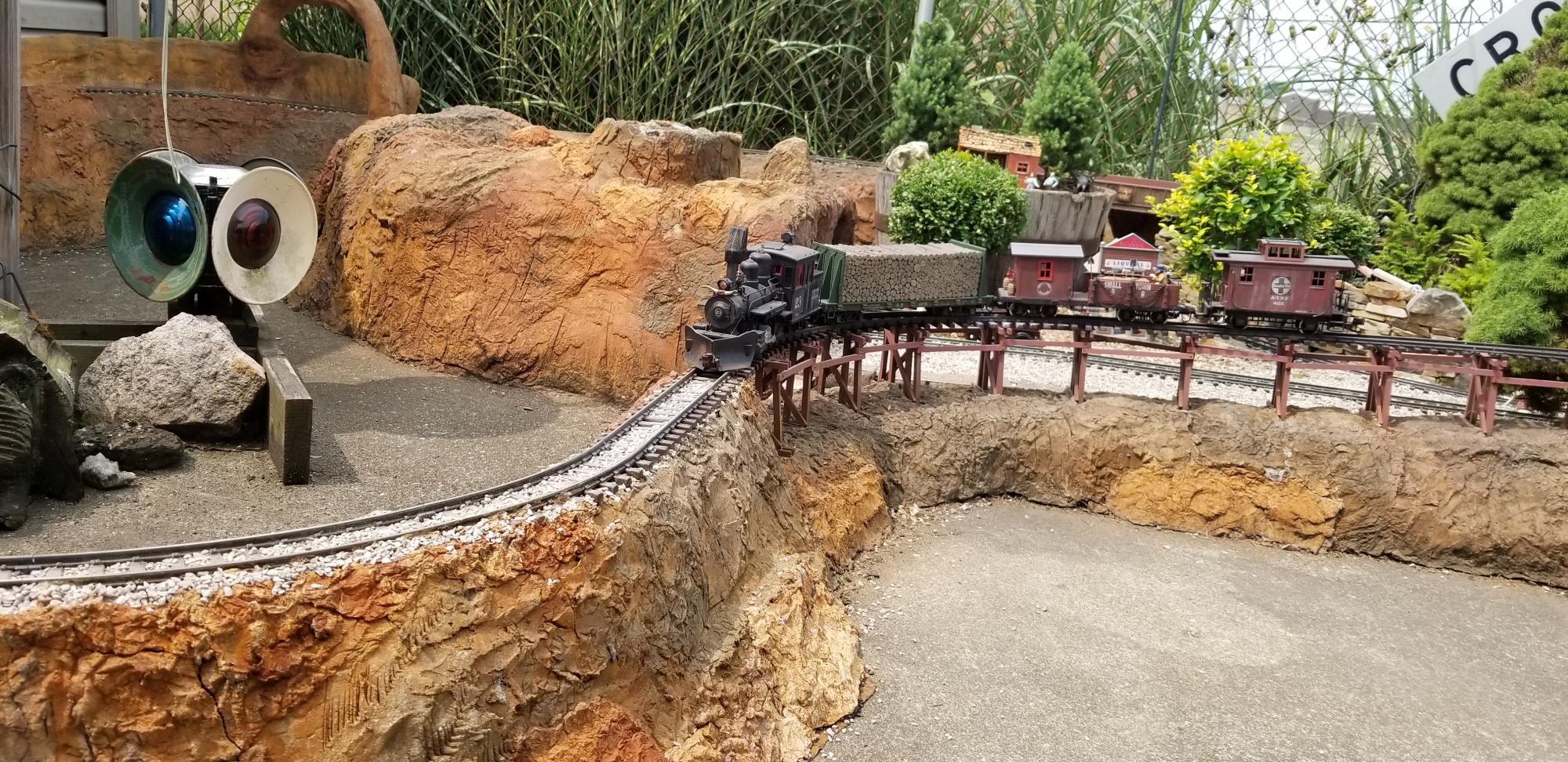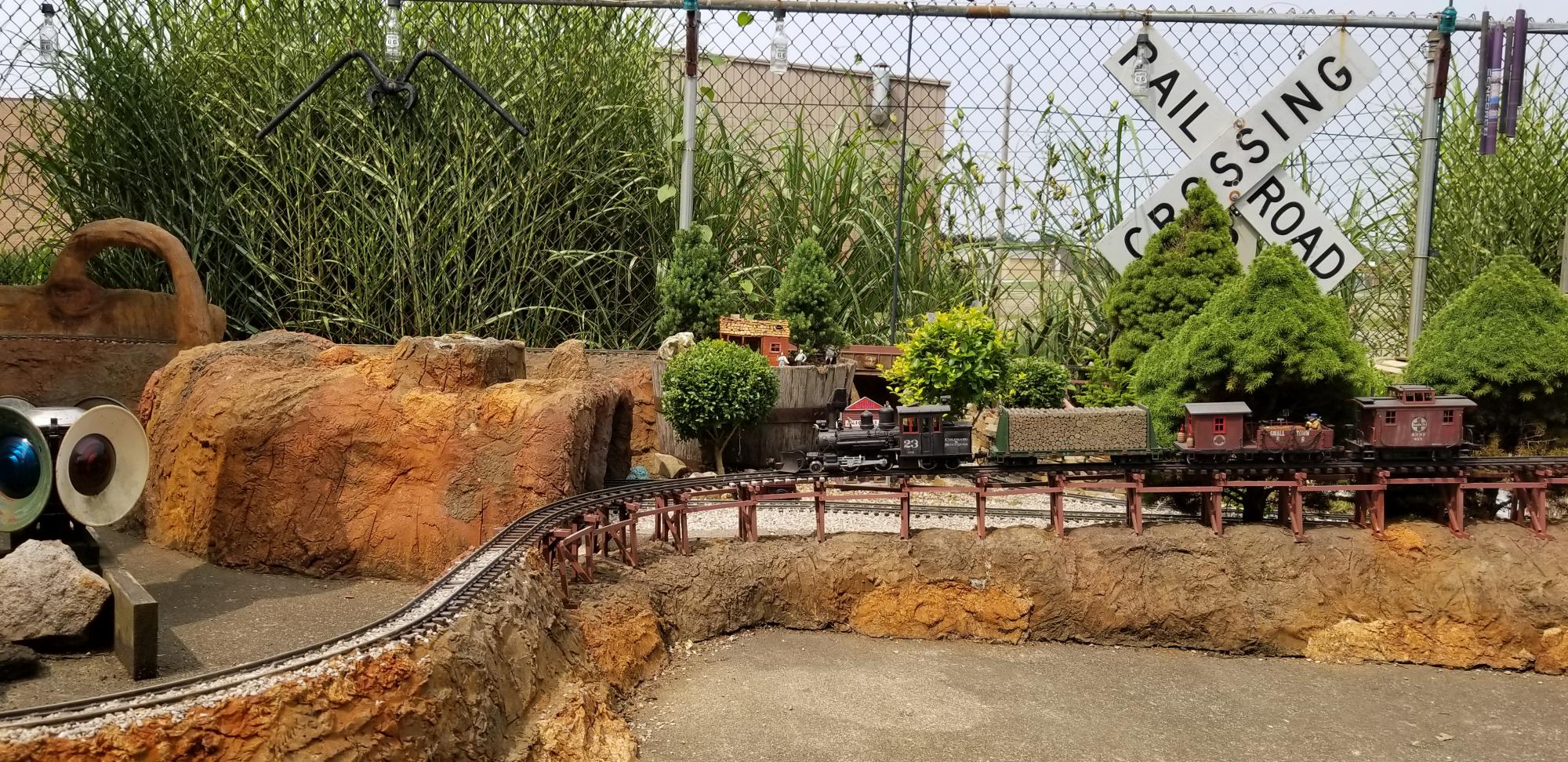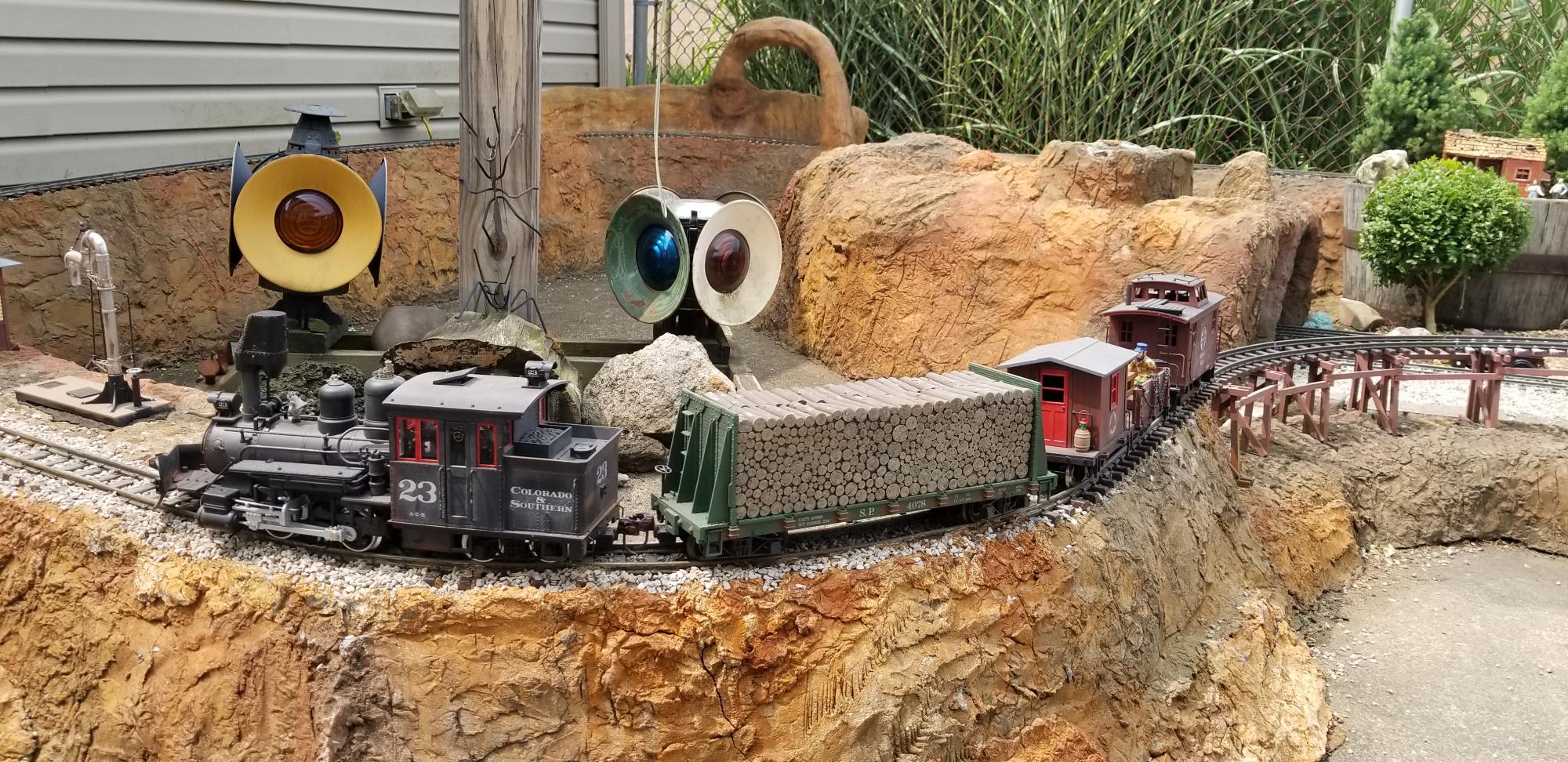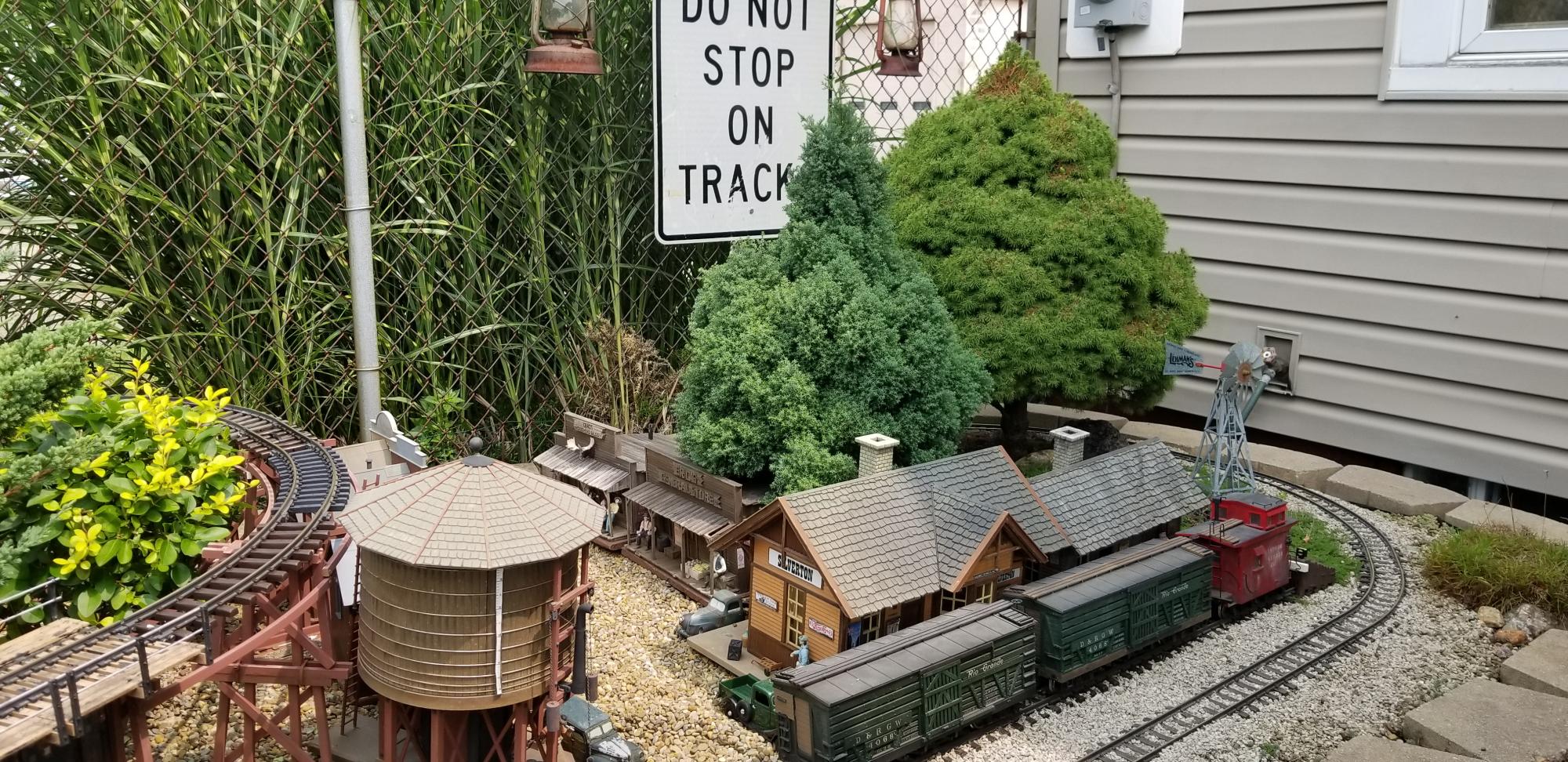 Our next train event was at the home of a long time member and friend who ran his trains for a last go round and sold off some of his trains, buildings and related items. It was a bitter sweet day.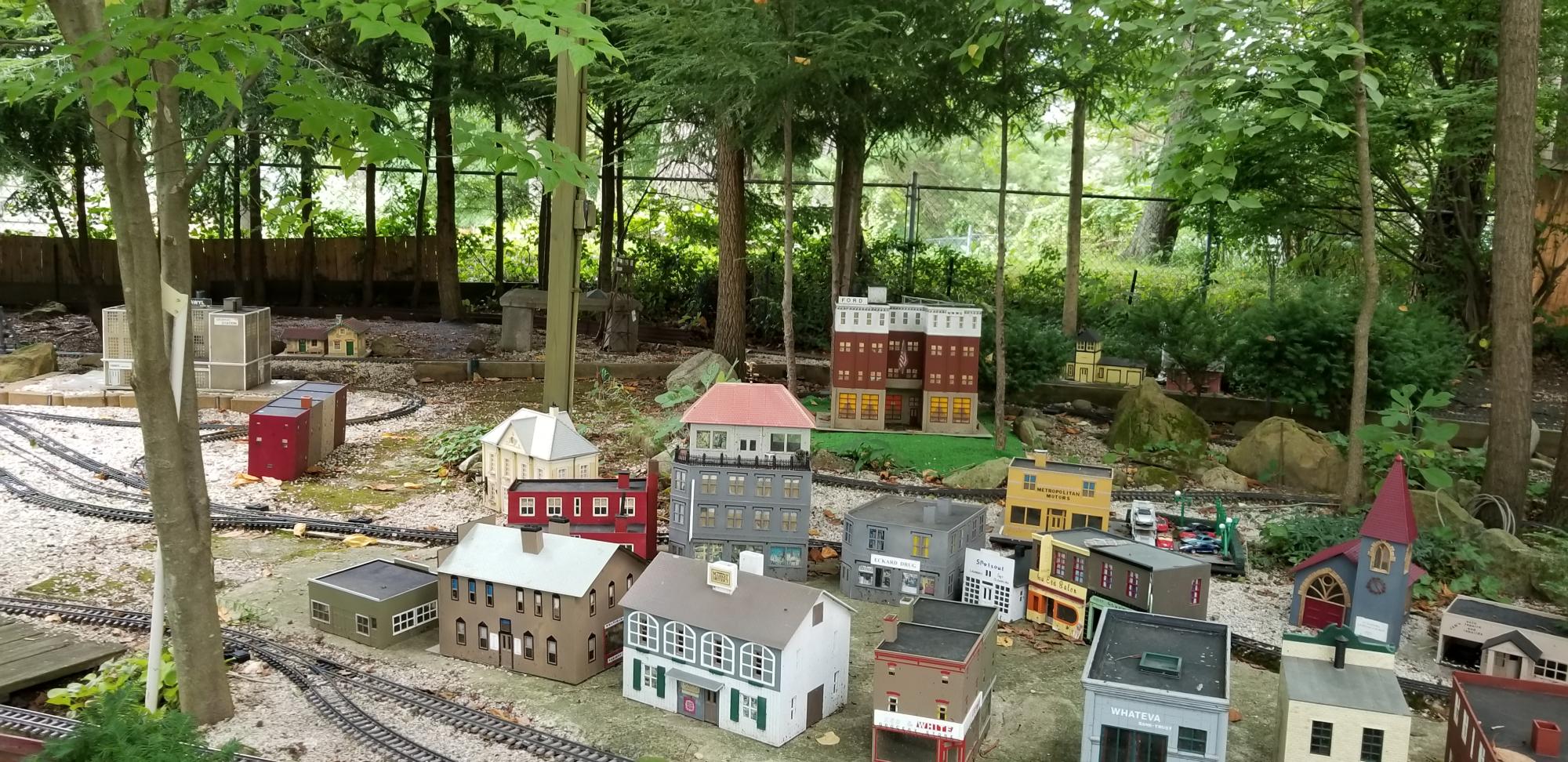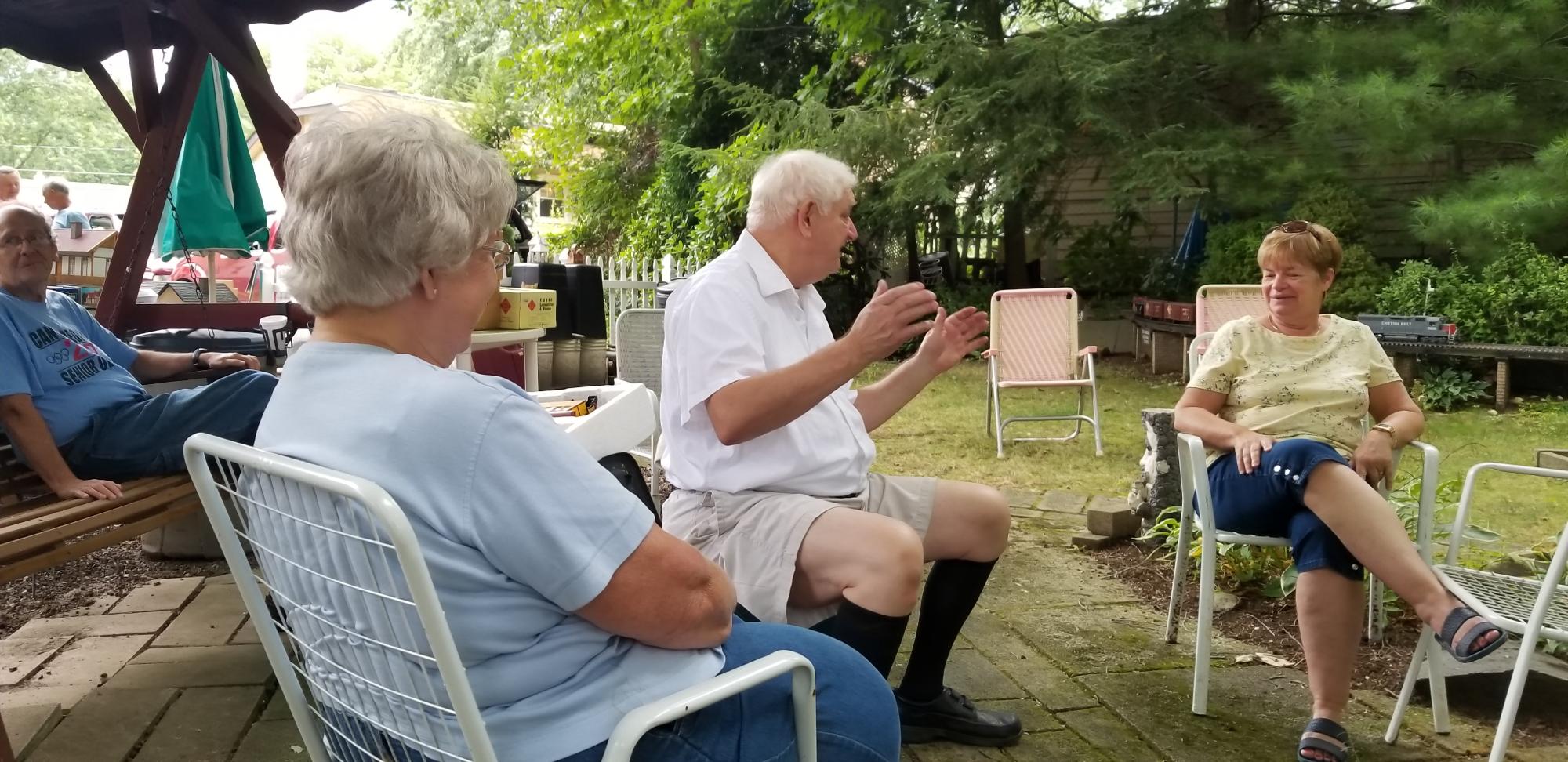 September found us at a members home in Brecksville. Once again, prior commitments prevented me from attending.
October proved to be another busy month for us. Several of us set up at the Berea Train Show on the 6th and 7th. We sold some of our extra items and talked "shop" with members and the public. This is always a good, fun event for BSGR, and a big THANK YOU to Jan and Nancy for setting this up for us.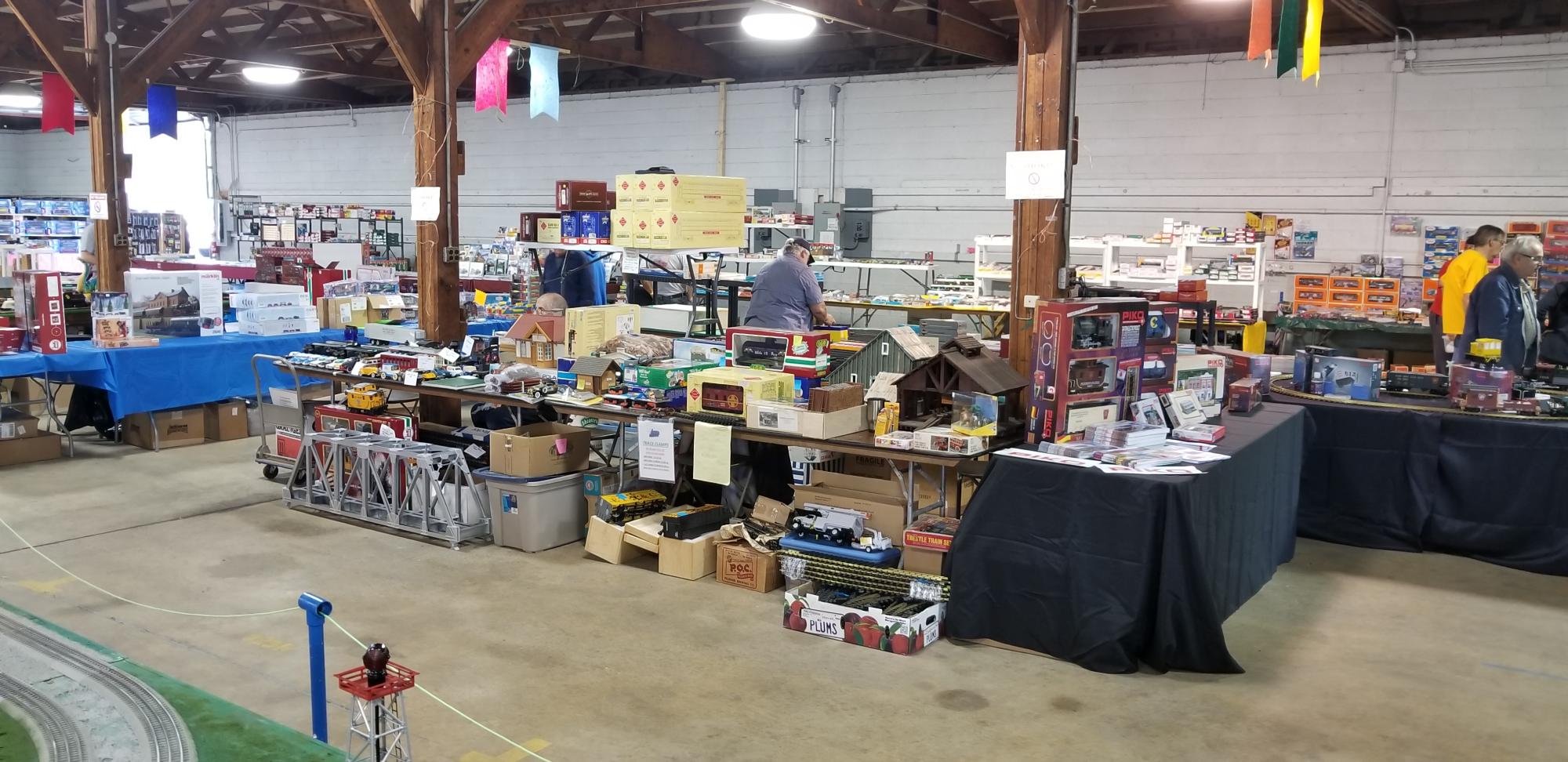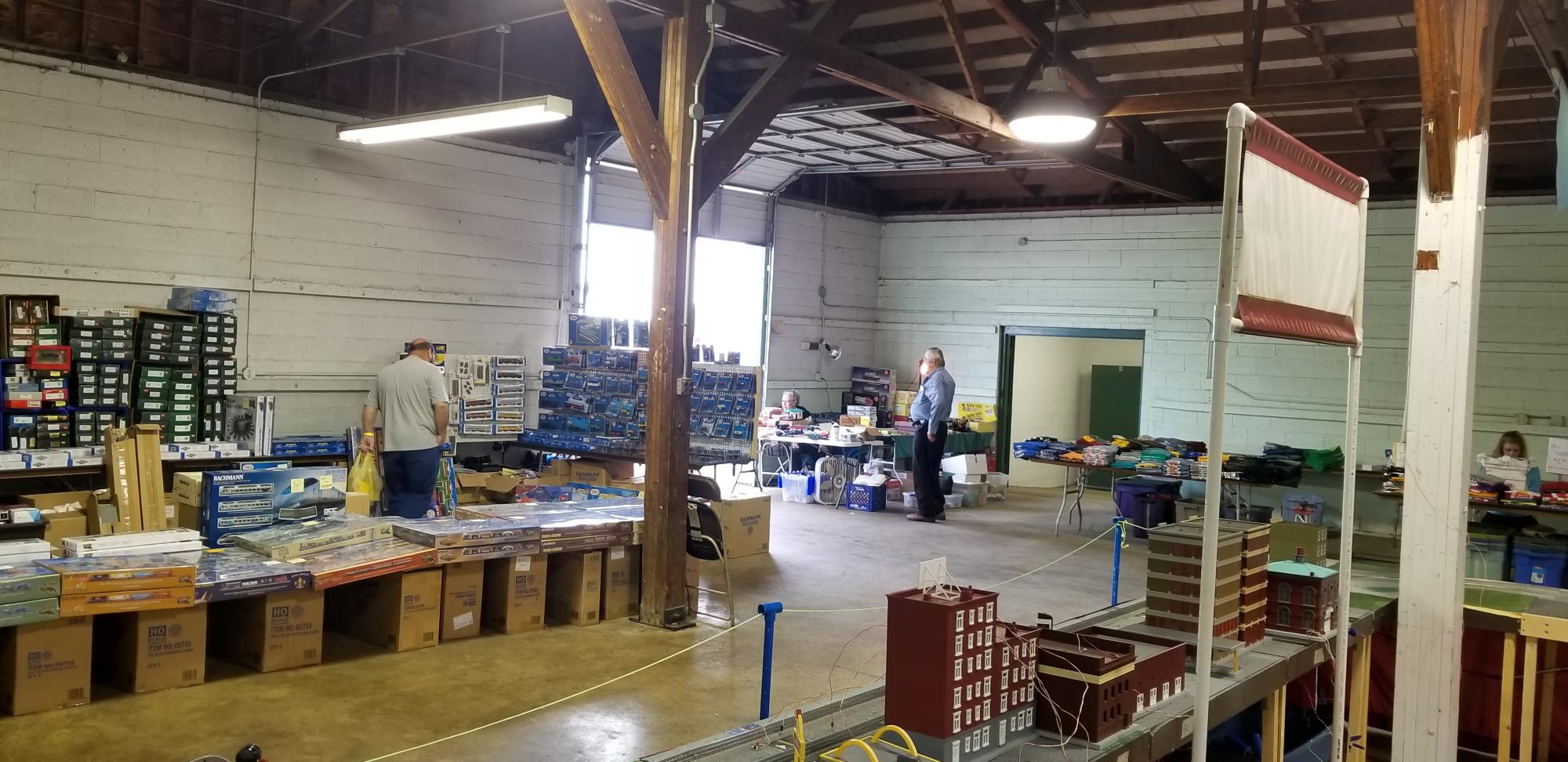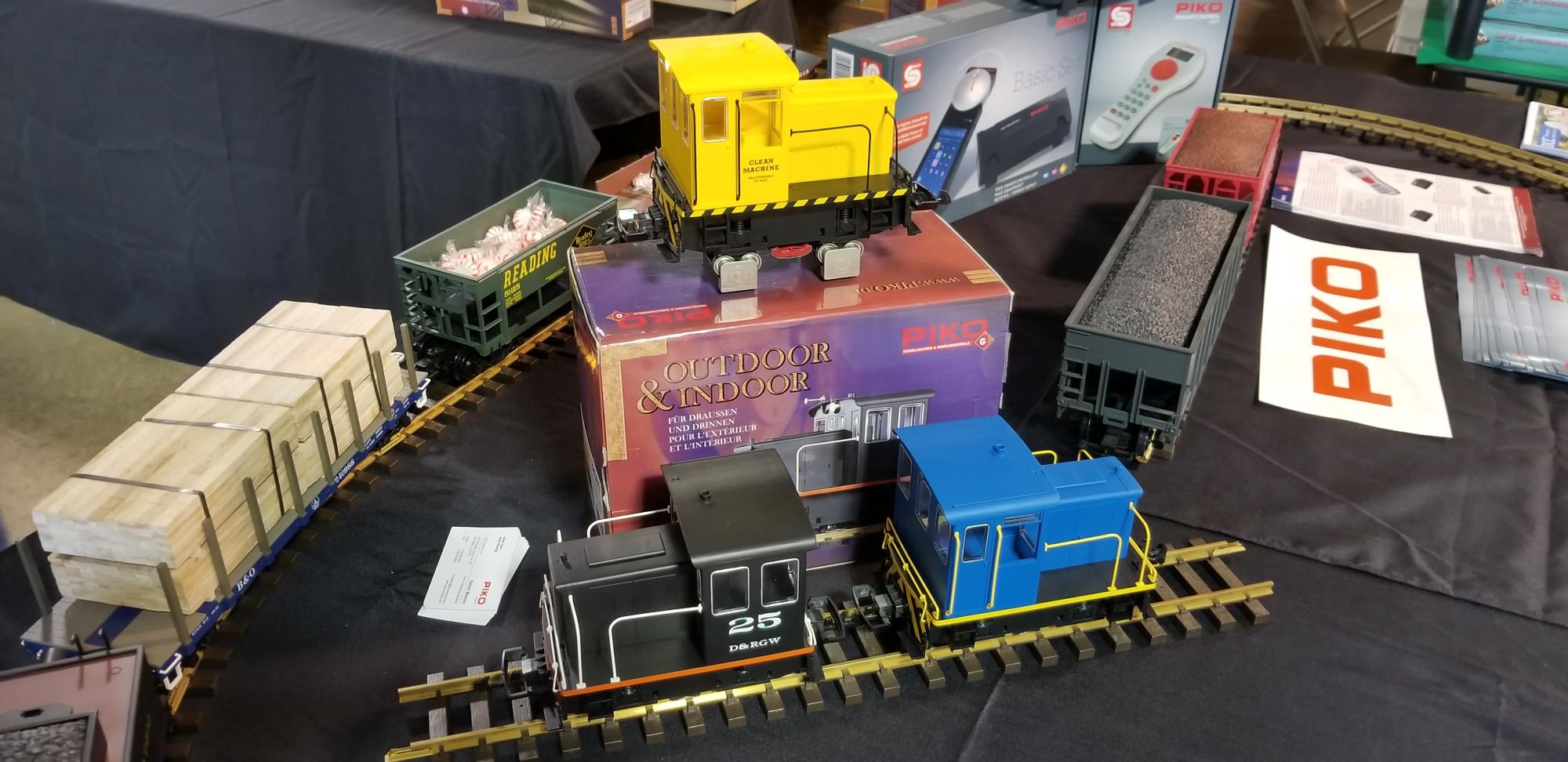 Next, we went to another members home in Brecksville for a day of trains. I was out of town so another member filled in for me.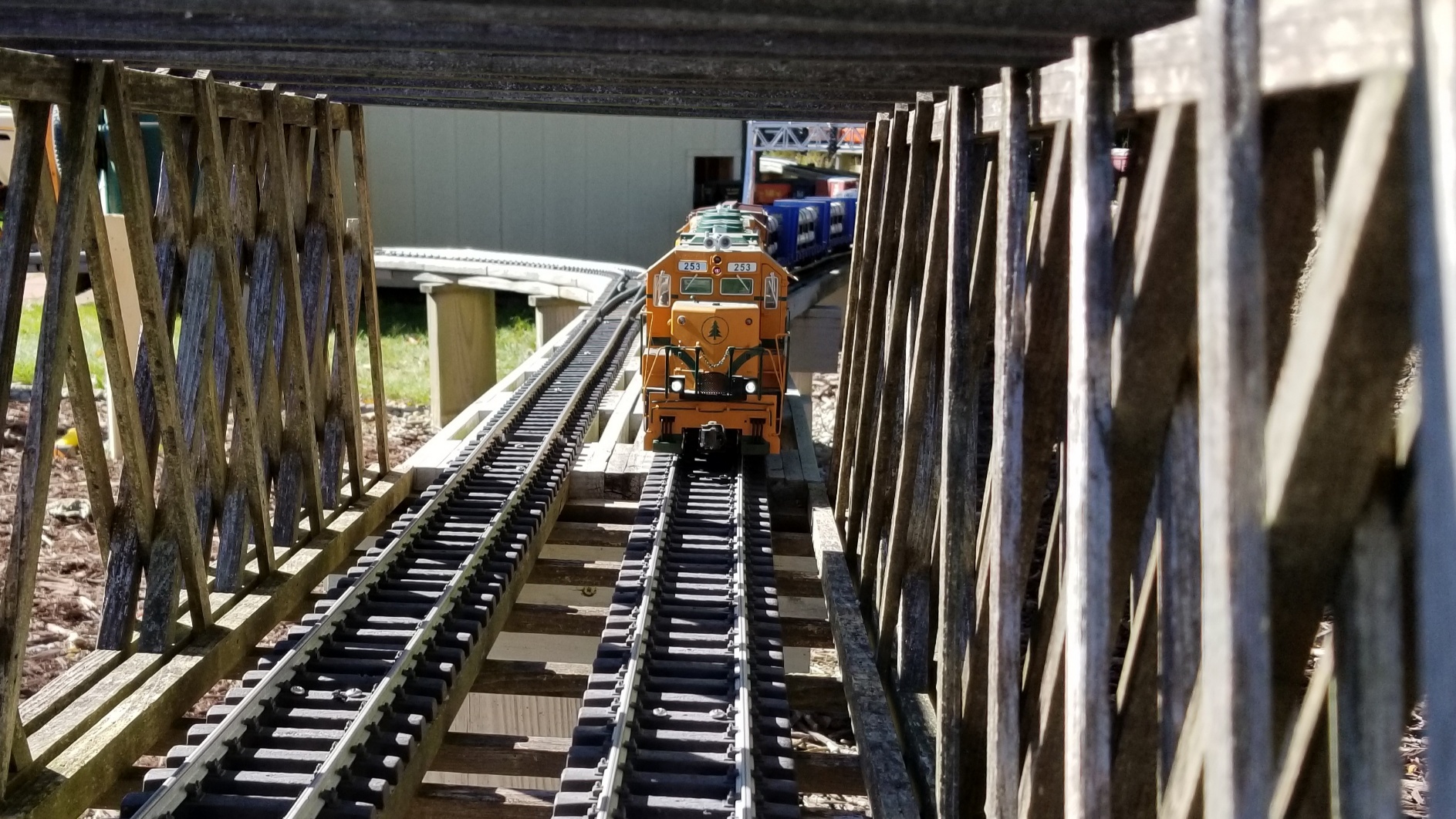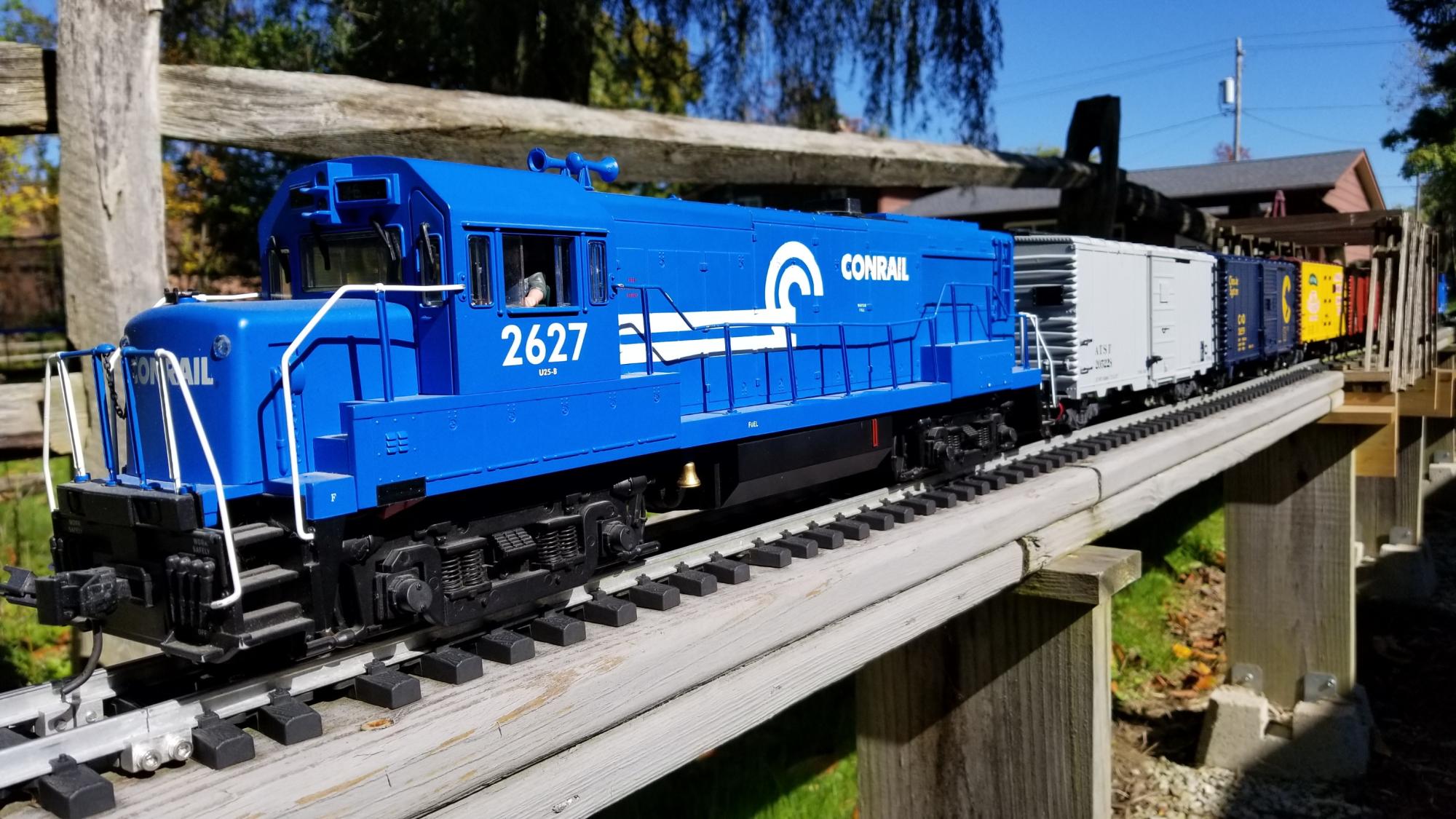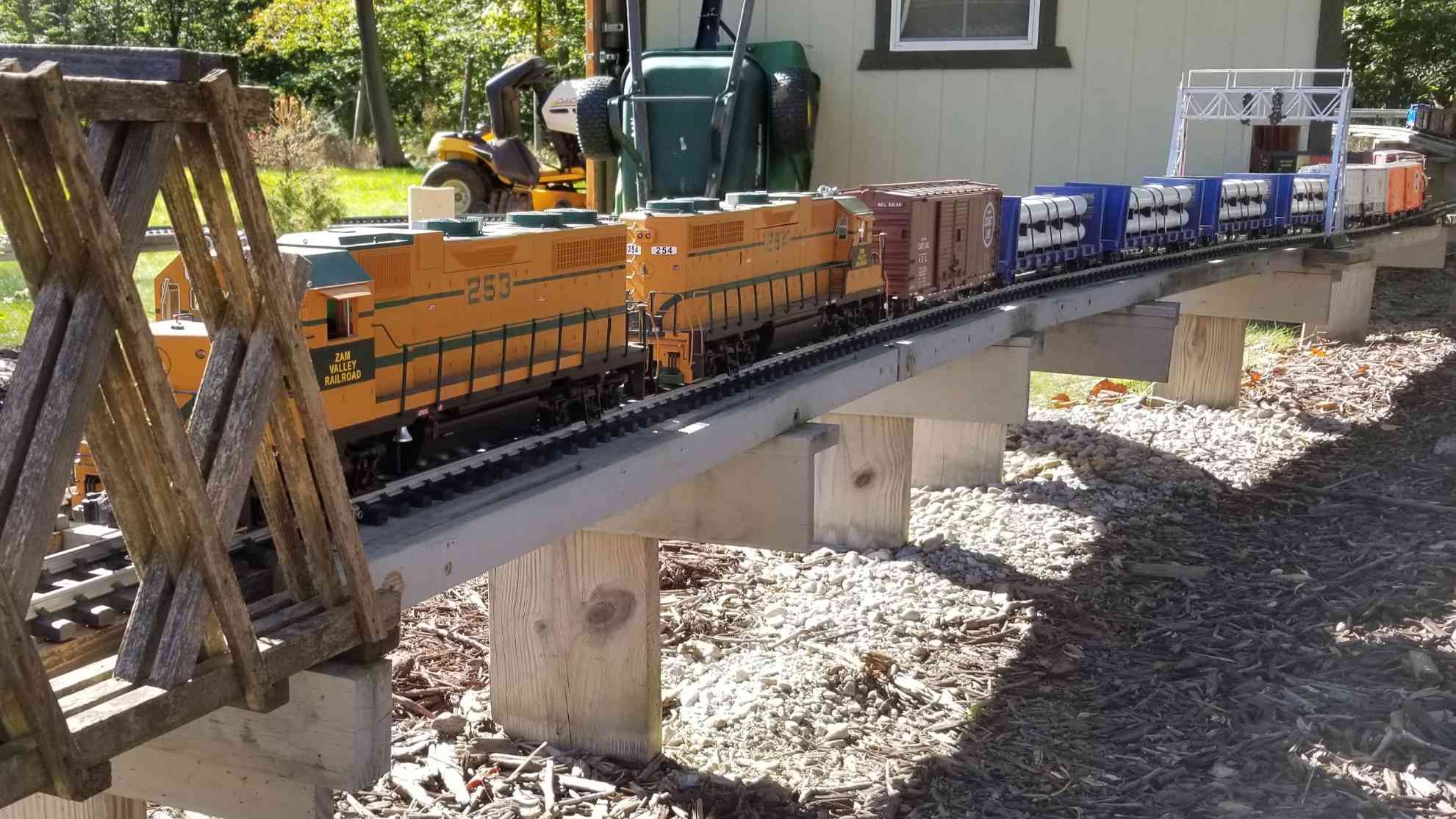 First stop in November was at the Riverside Group in Warren. They have a room in the YWCA building downtown which is an excellant area for them. Warm in winter, air conditioned in summer. After moving from their location at Scope, this opened for them. Even though it is inside, it still is a GREAT location for them.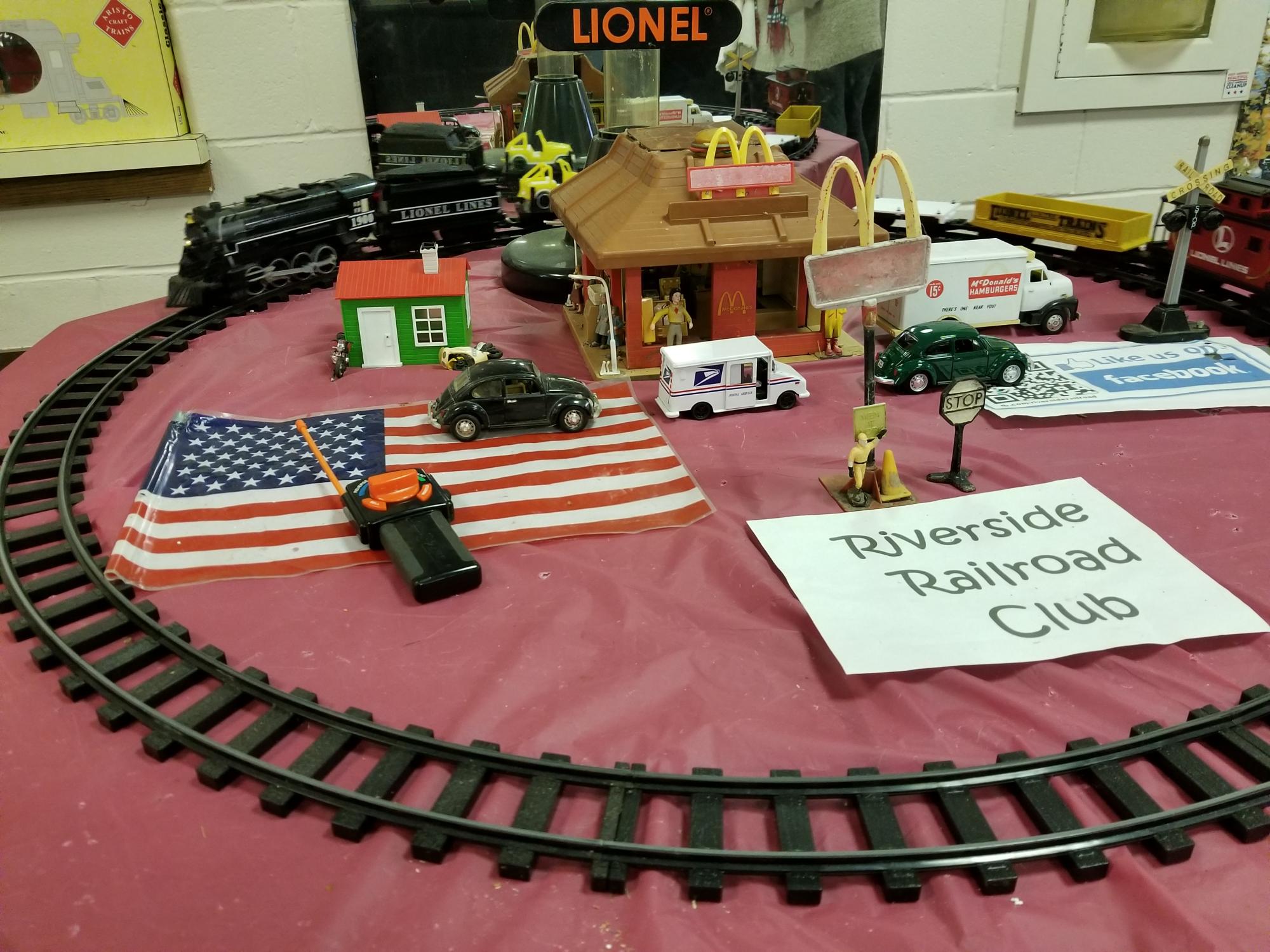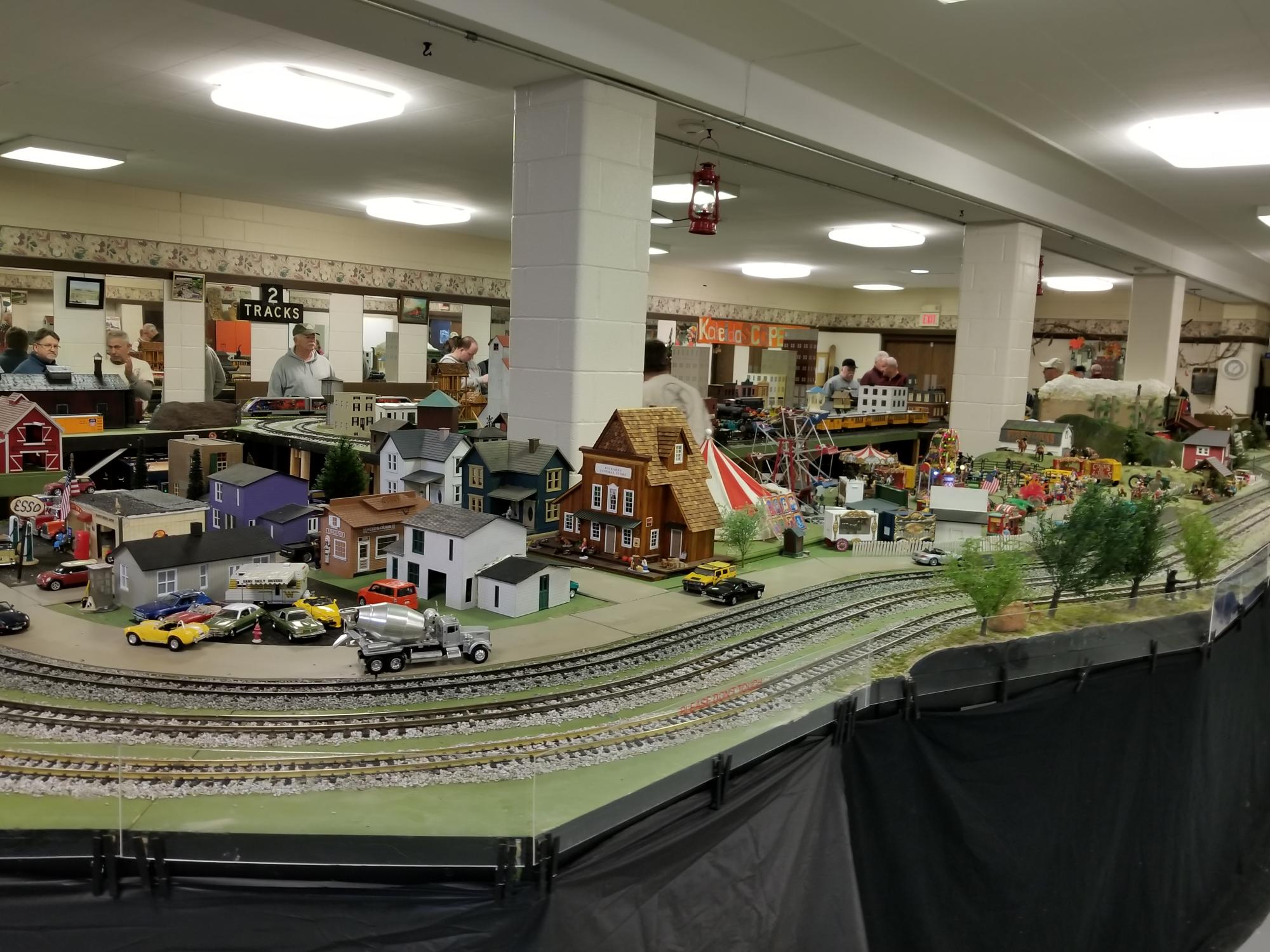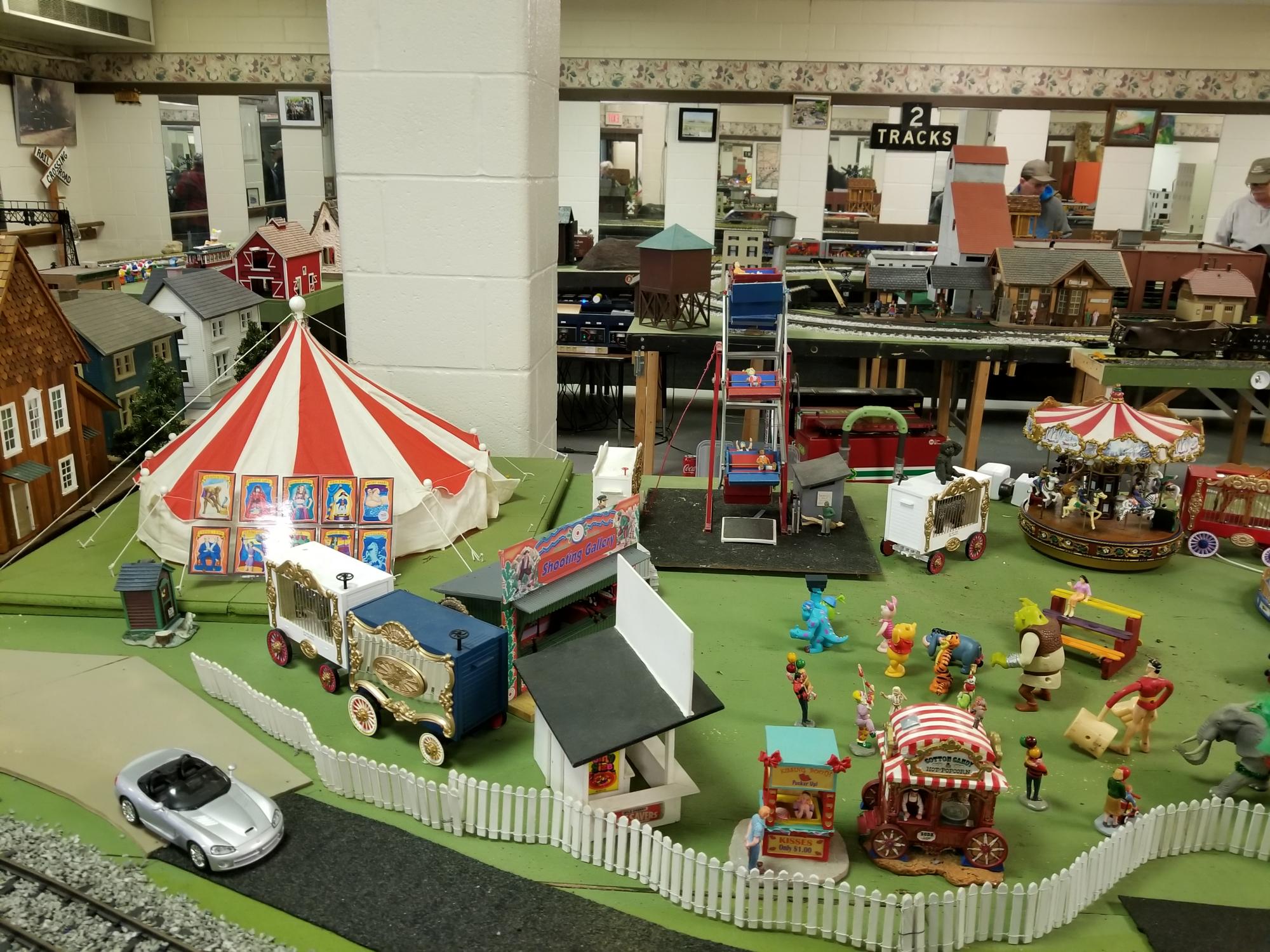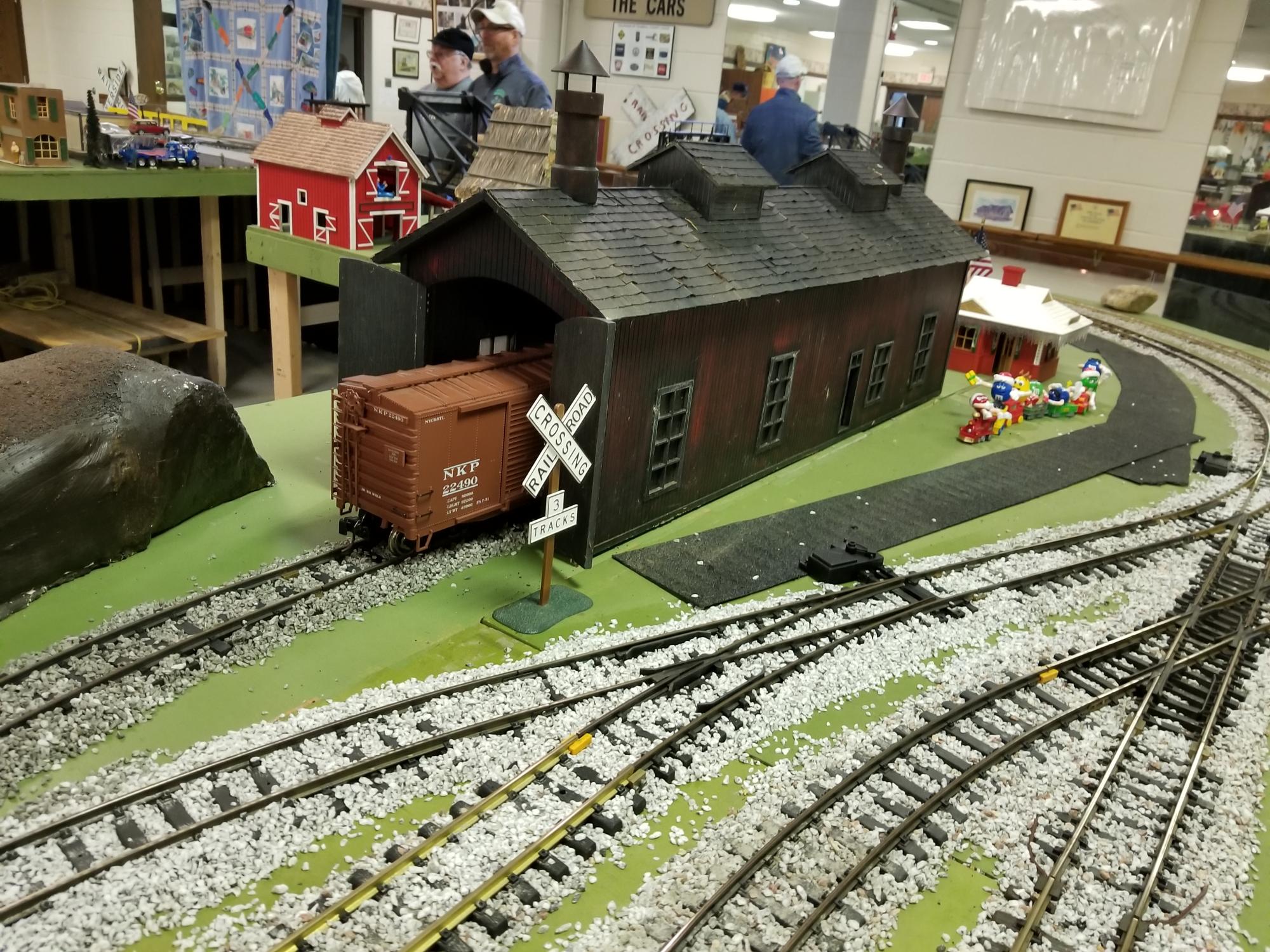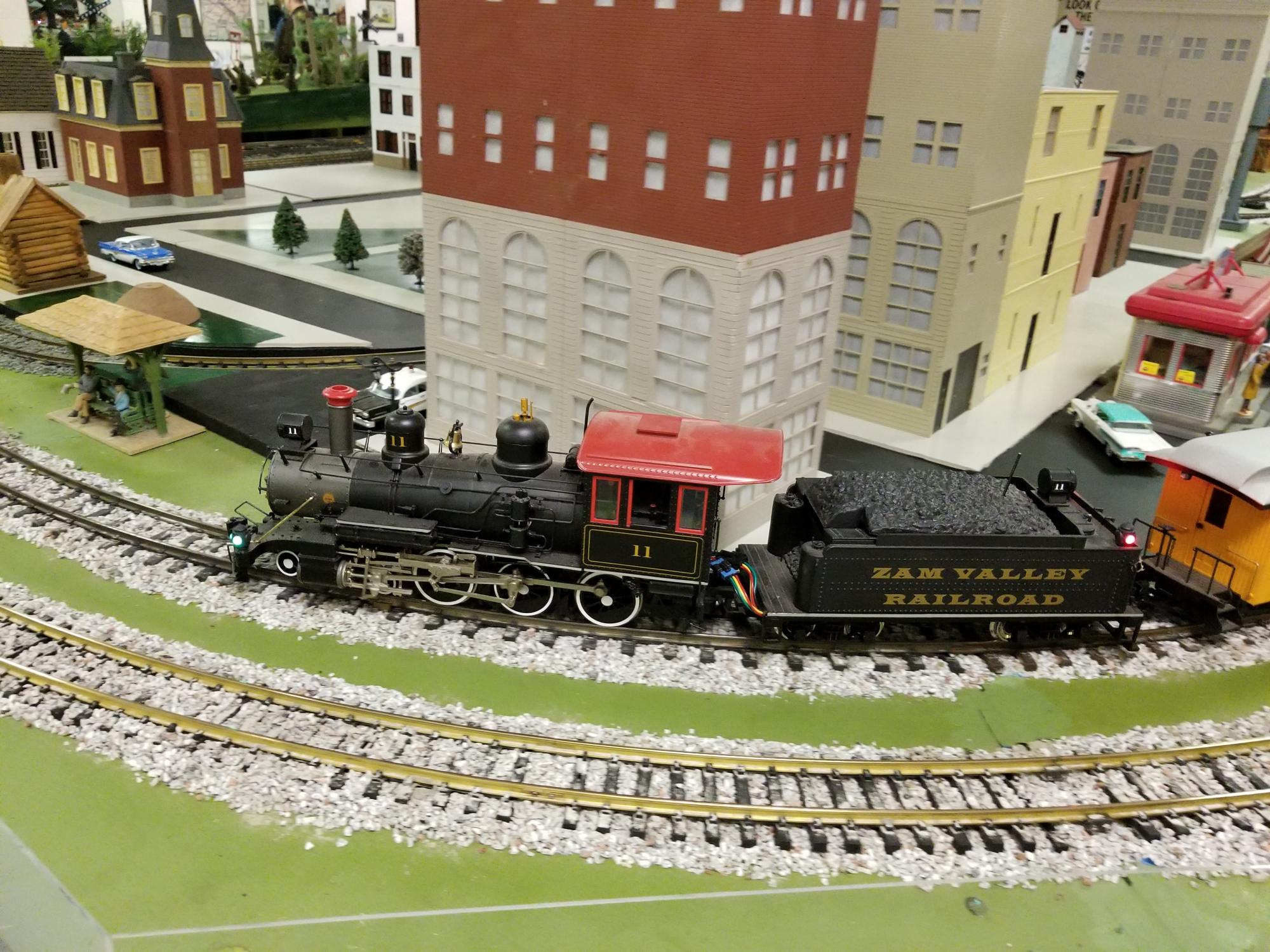 GETTING STONED, BALLAST THAT IS
Several members ordered ballast for their layouts. Due to insurance laws now, you are not allowed to go fill your buckets in their yards. Here you see 2 dedicated members dividing up the ballast after the truck dumped it at his home. Well, at least one working hard!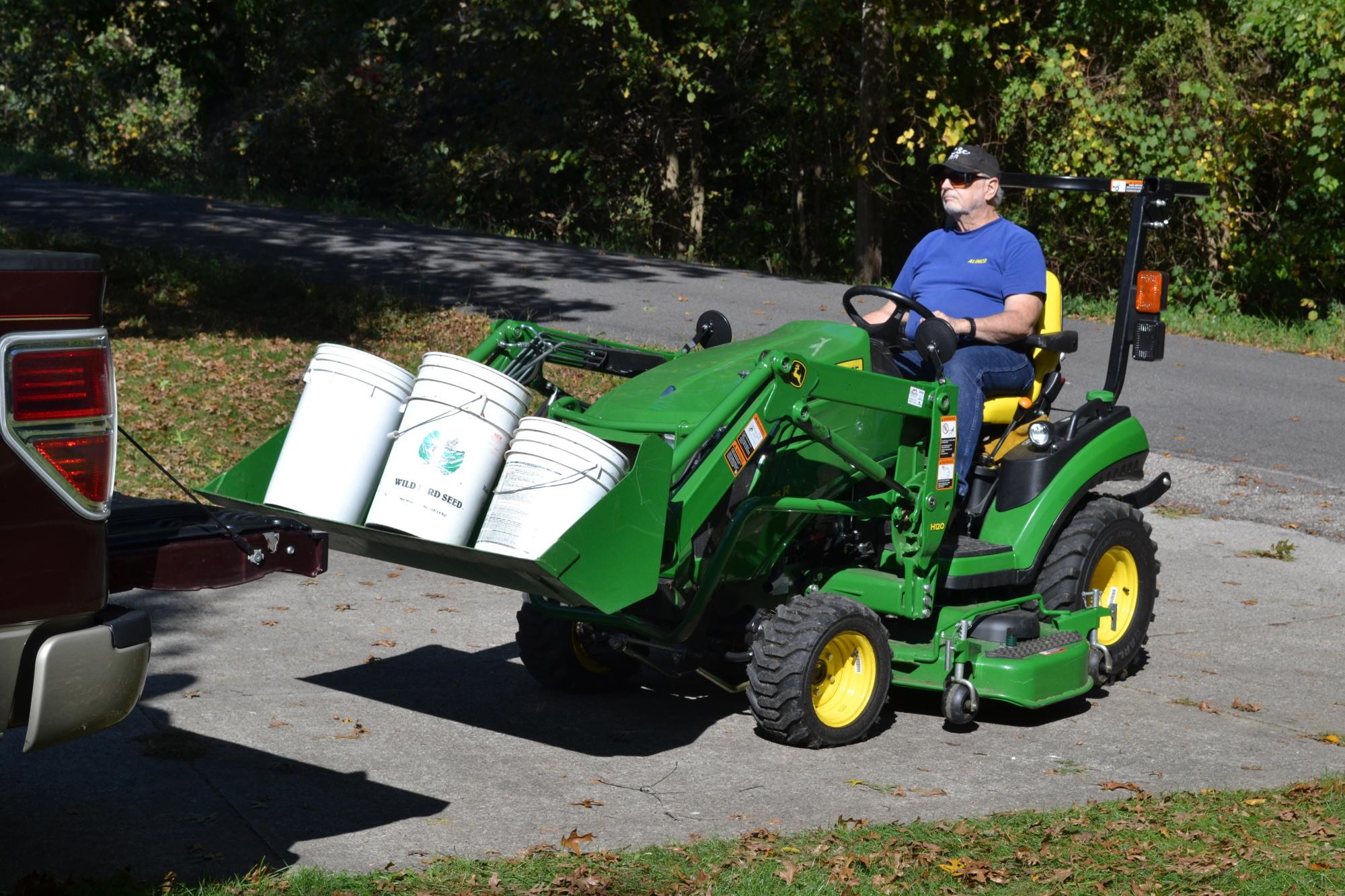 Debbie bought all 3 of us tickets for the Calf. Zepher Dome coach ride in Sept. What a great ride. Talked with riders from PA, Wisconsin and Ohio. Debbie rode from Chicago to Calf. on this when she was little with her parents. Brought back memmories for her, like going thru a train wash!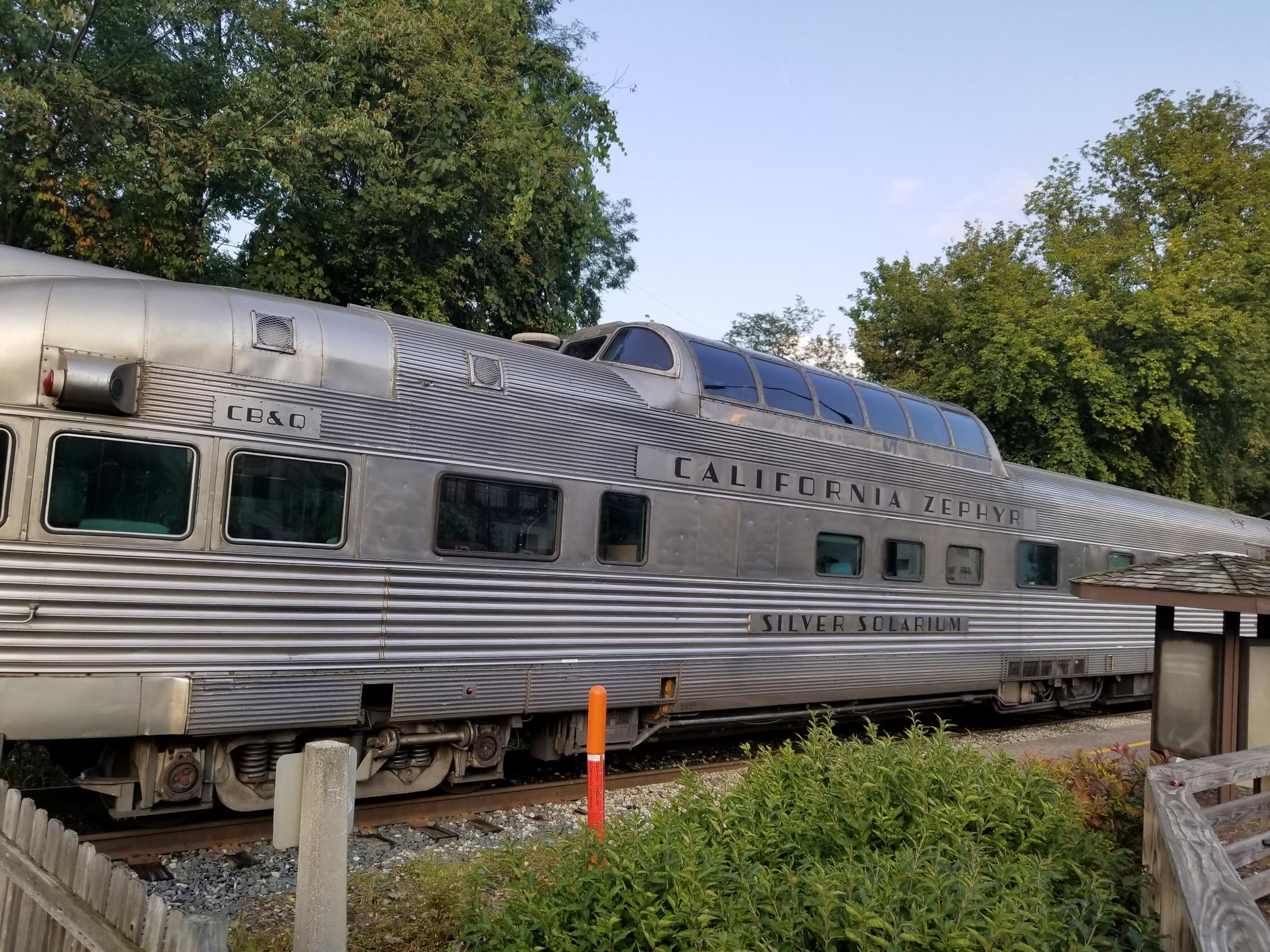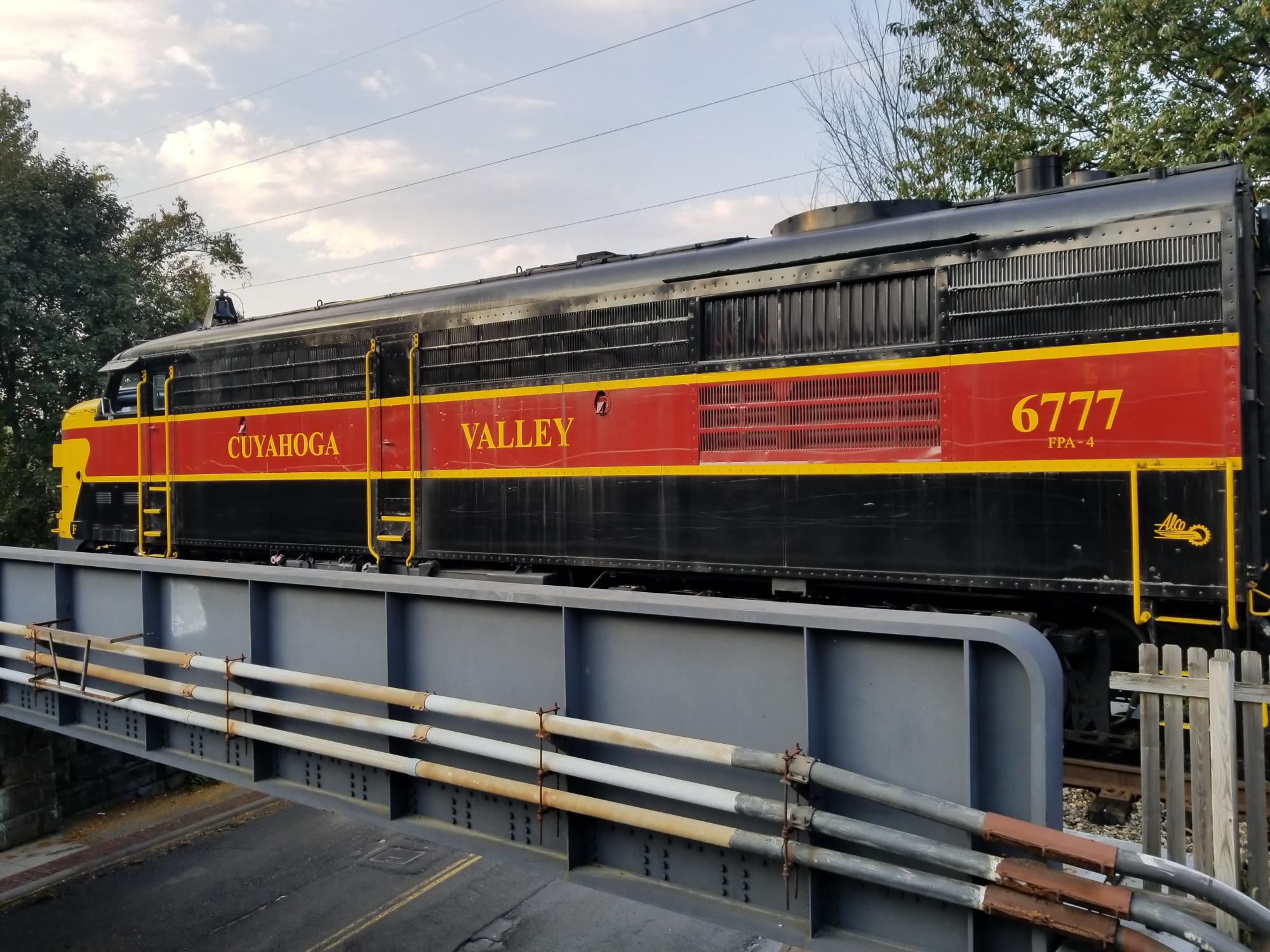 Had a little engine trouble on the way!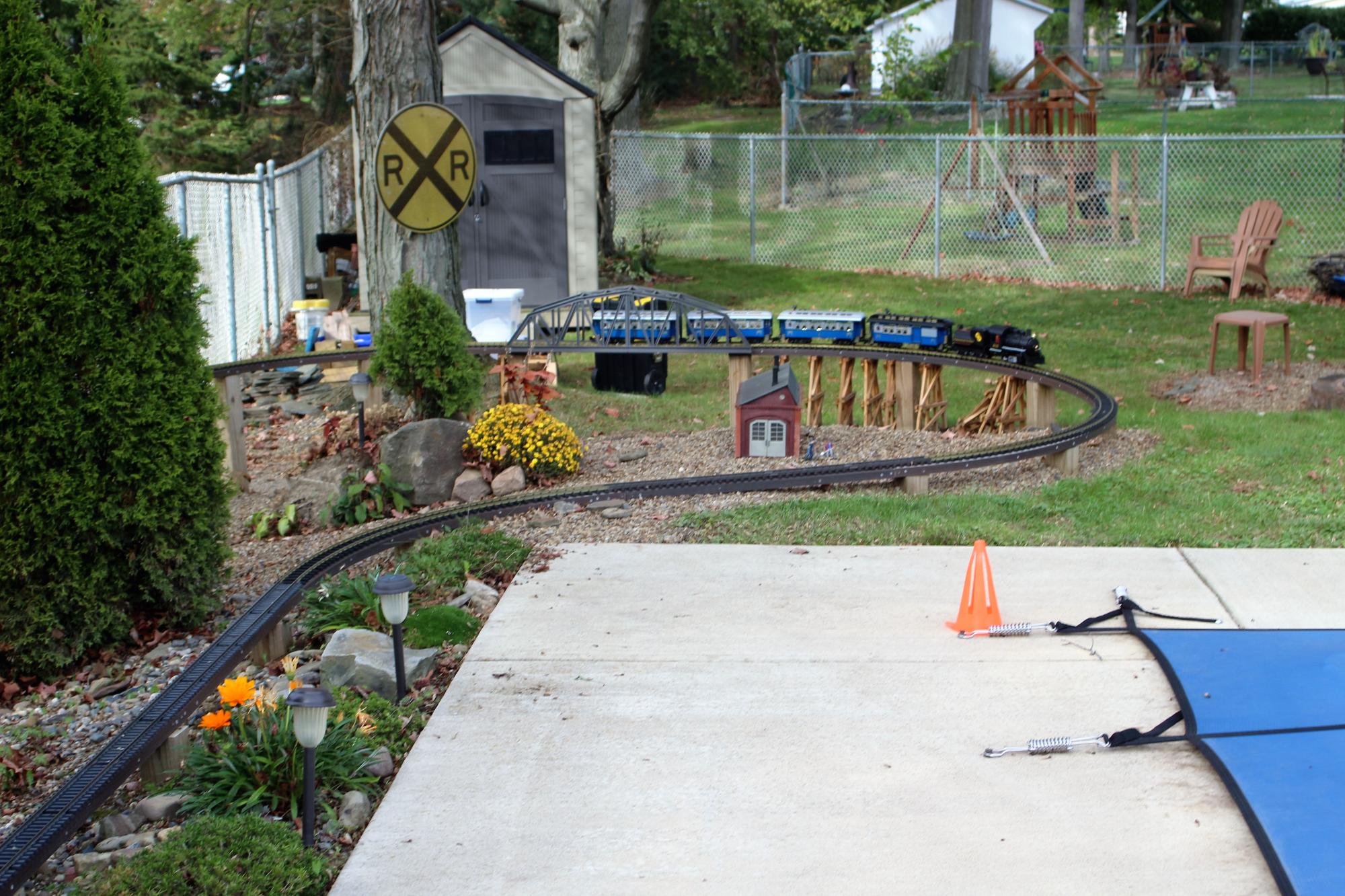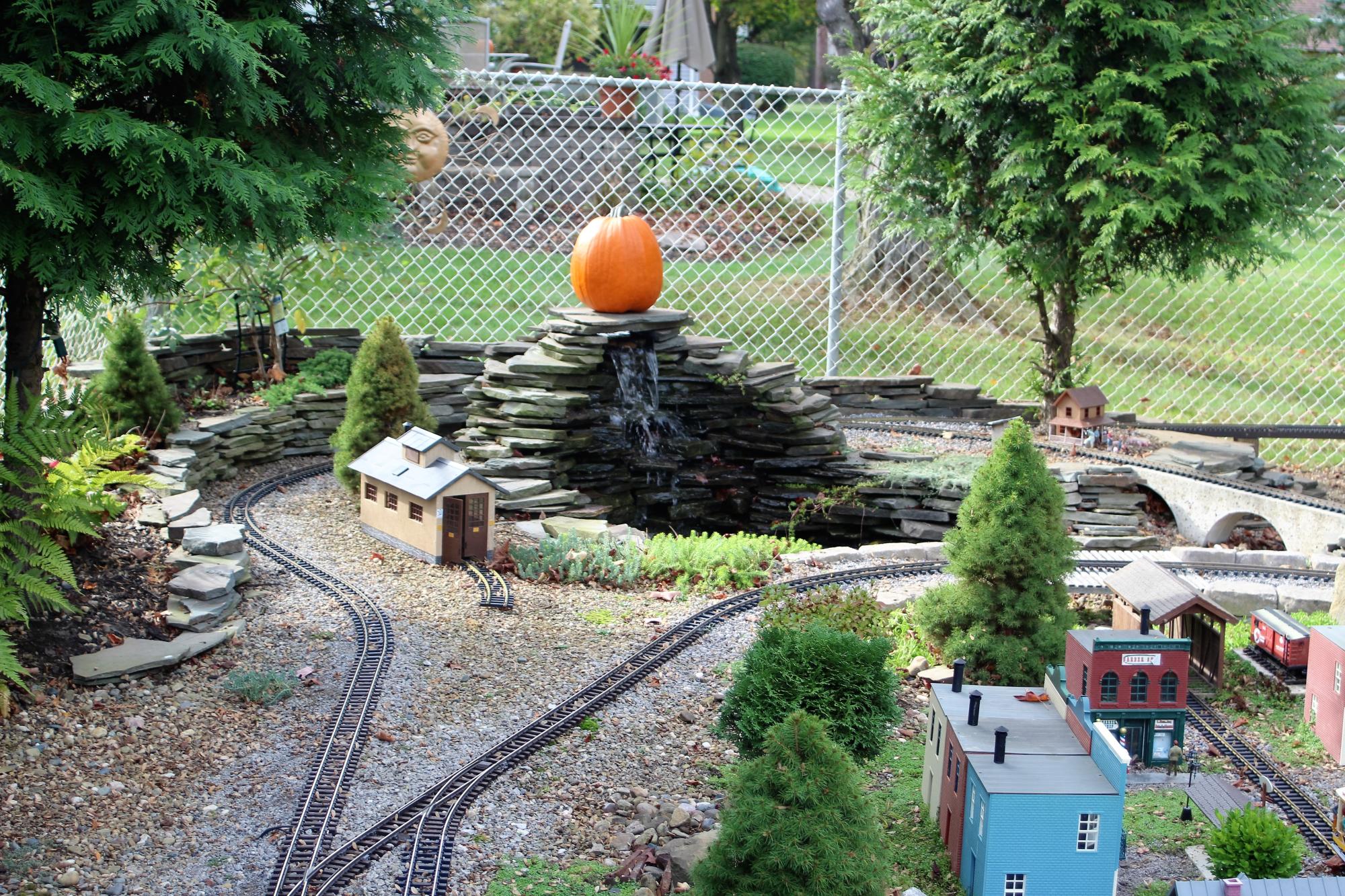 CVSR RIDE ON THE CALIFORNIA ZEPHYR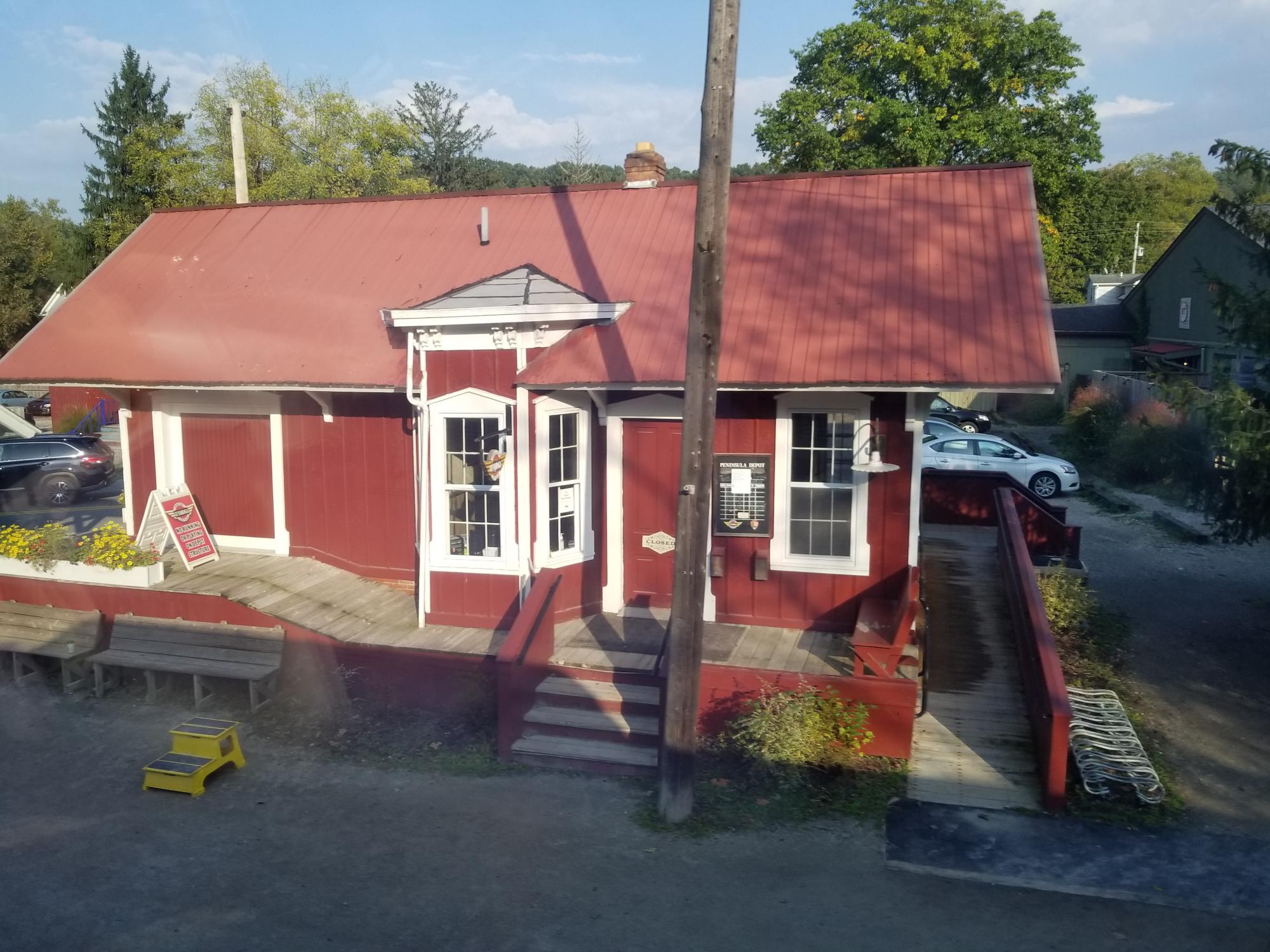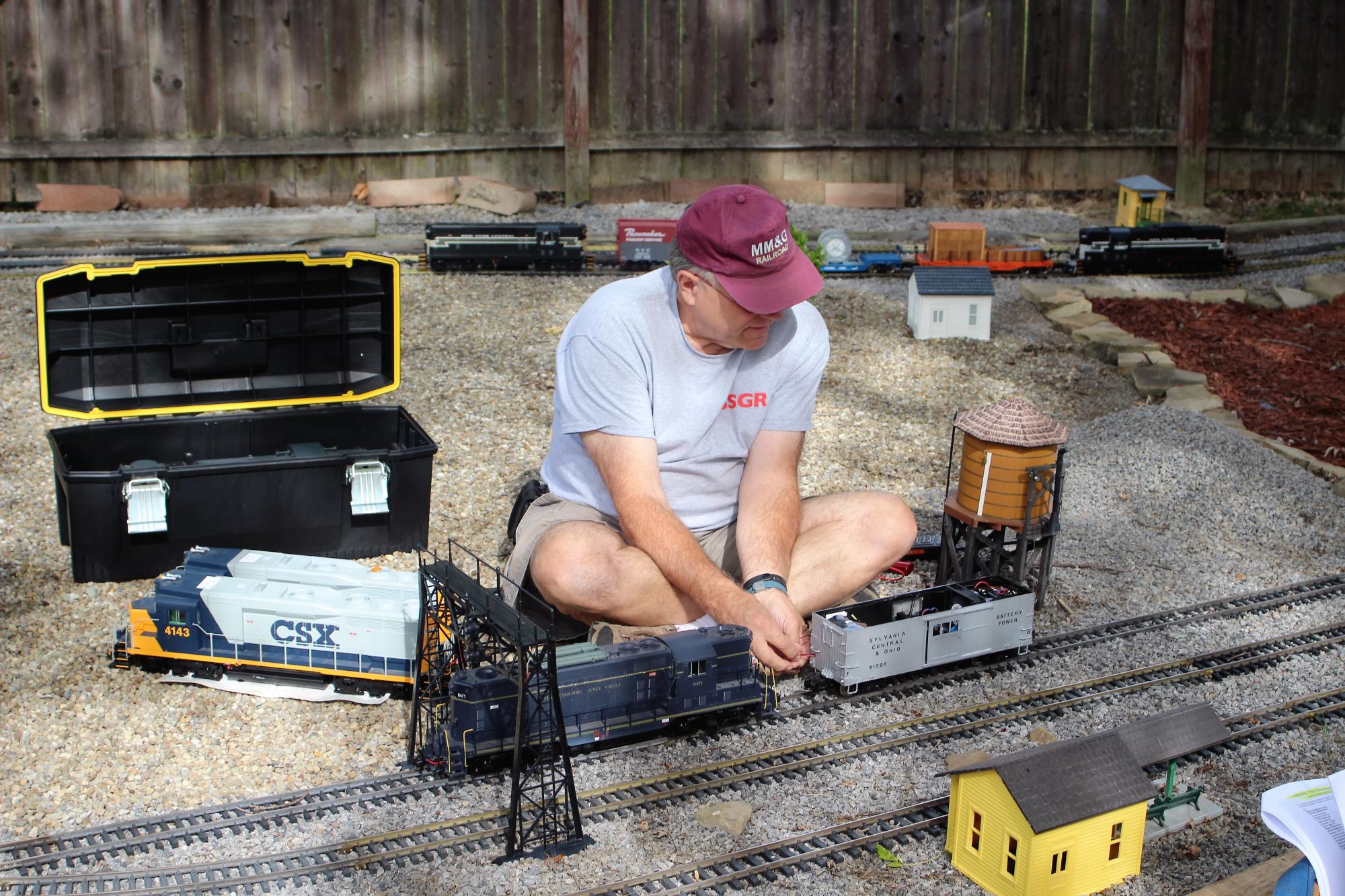 We made the trip to Andrew and Mandy's home for a day of trains. A good time was had by all.
NO ONE WILL PLAY TRAINS WITH ME
2020, A NEW CENTURY OF RUNNING TRAINS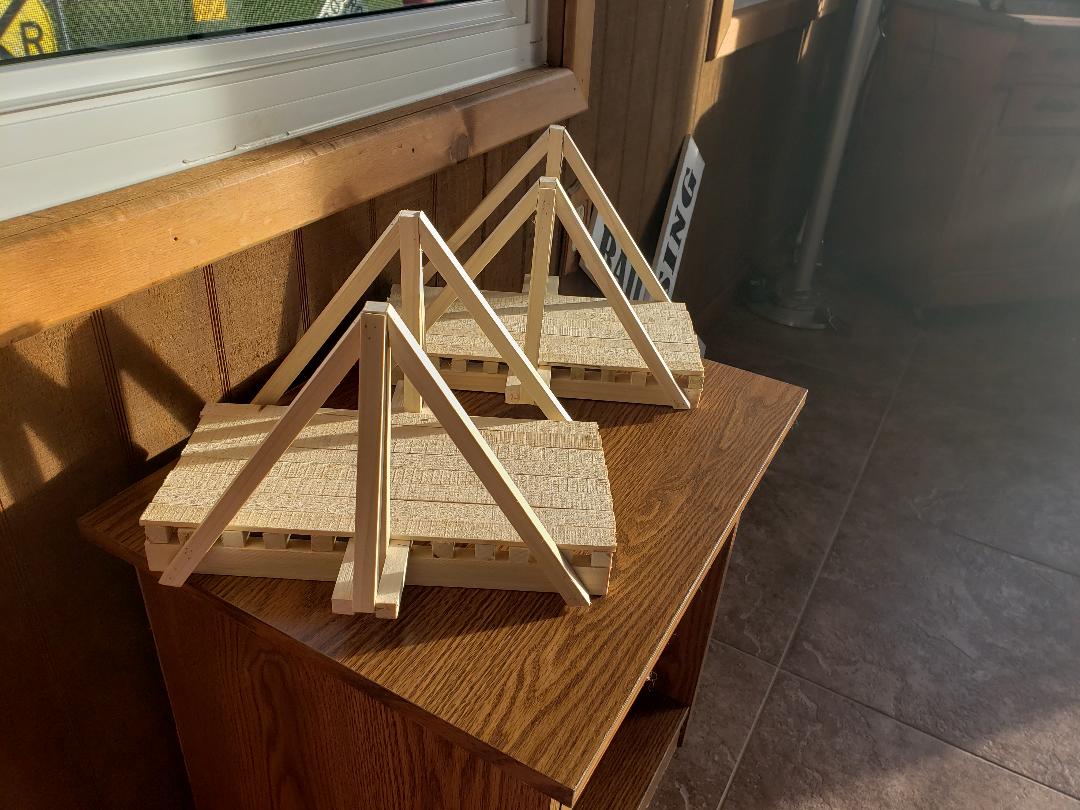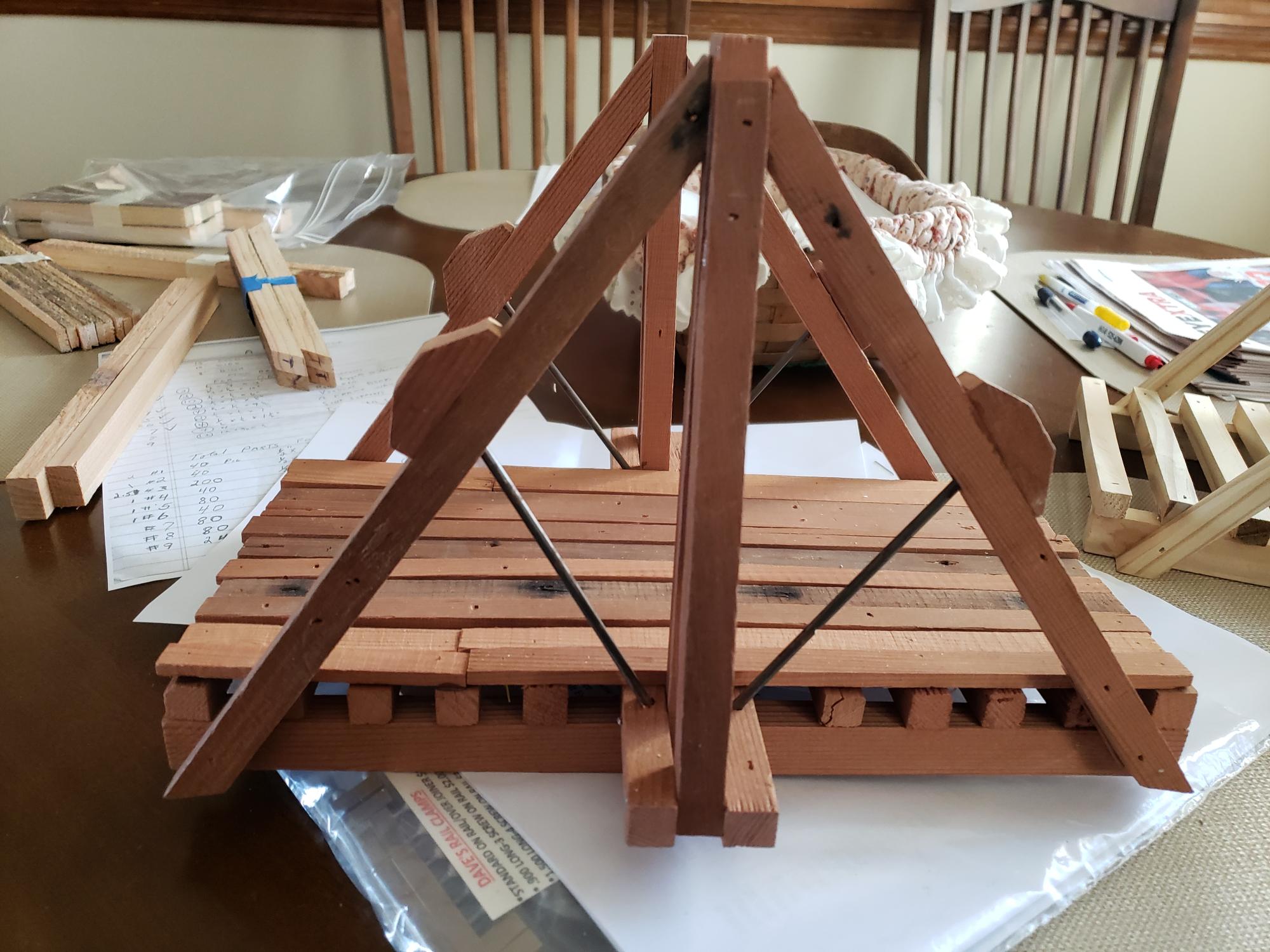 This is a neat and easy bridge project I got from the CGRS as a kit. A man there precuts all the wood from recycled fence, deck or whatever he can get for free and does this as a work clinic for them. Maybe we could do this one month